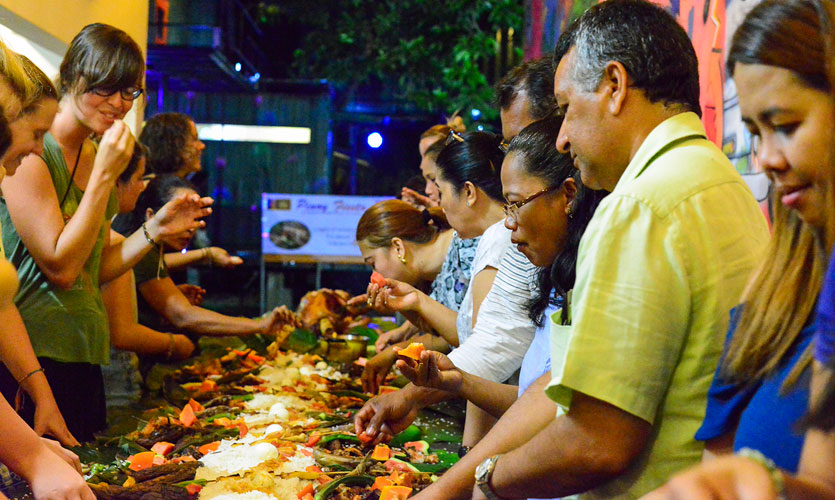 When we walked into Hangover Hostels @ Colombo International Airport a few weeks ago what caught our eye was a pig on a spit roast. But what caught our eye more was Zen Batalla in a pair of shorts, a bright yellow t-shirt and sandals rotating the pig while running to the barbecue to cook the rest of the food that would end up on the dinner table.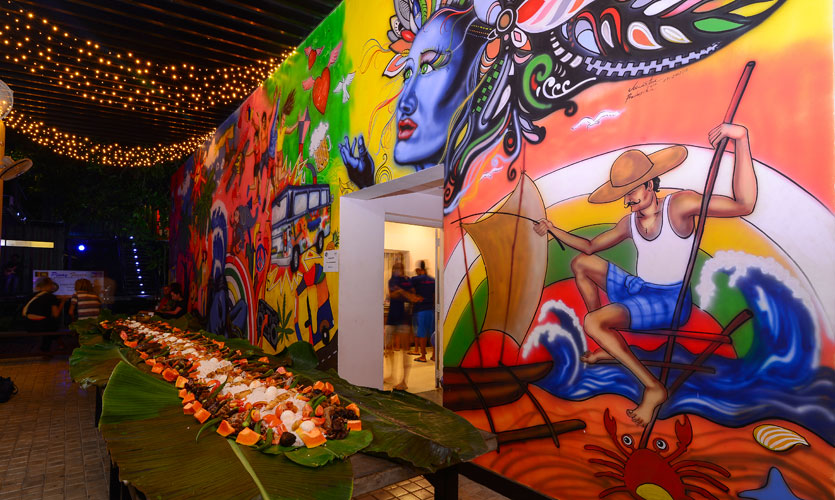 Banana leaves were laid across a long table and white rice was placed on it and then eggs, chicken, fish, prawns, cuttlefish, okra and brinjals as well as papaya and watermelon were laid out neatly on top of the rice.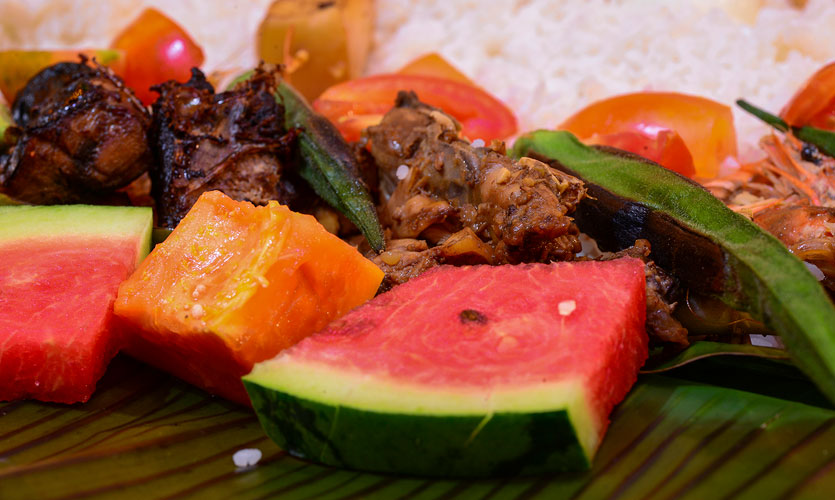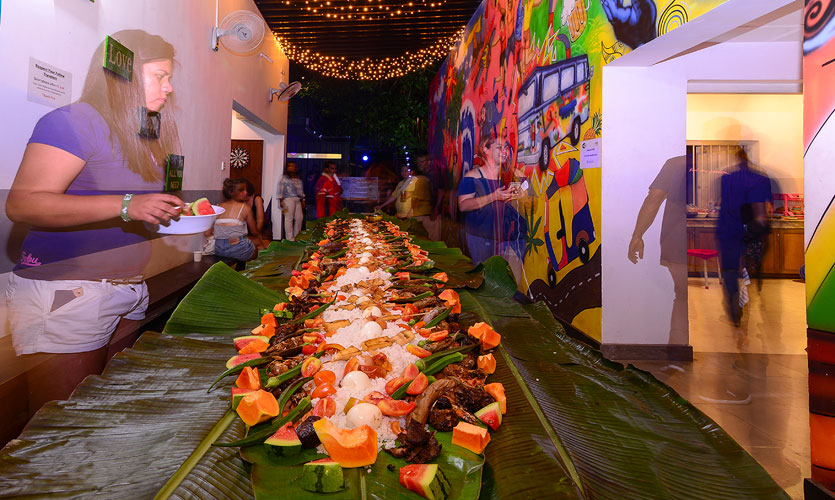 The highlight of the evening, the massive spit roasted pig was laid separately and then carved and served with a simple sauce of soy and lemon. The spit roasted pig was marinated in lemongrass, bay leaves, onions, garlic and salt and the simple flavours were what really brought out the best in the fine meat that we dug into while the crackling pork skin and the sauce was a super combination while eating meats, rice, vegetables and fruit together although unexpected was quite an experience. Speaking to Zen she explained that the whole idea wa to give those gathered and idea of what a Pinoy Feast is.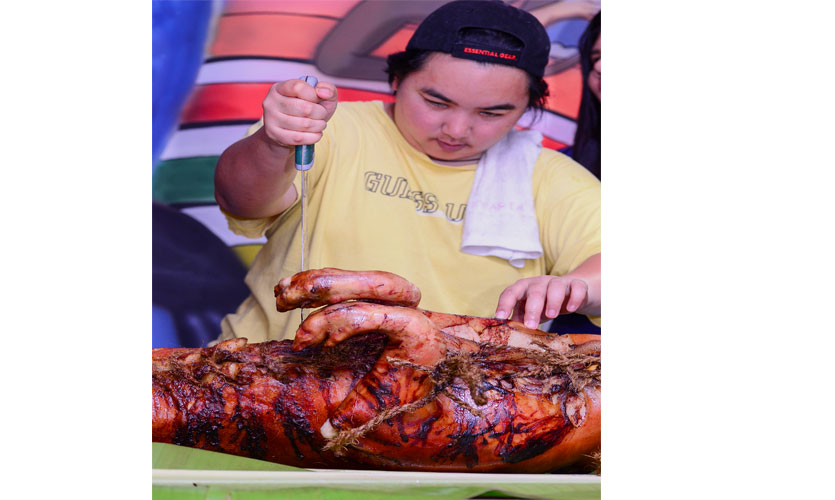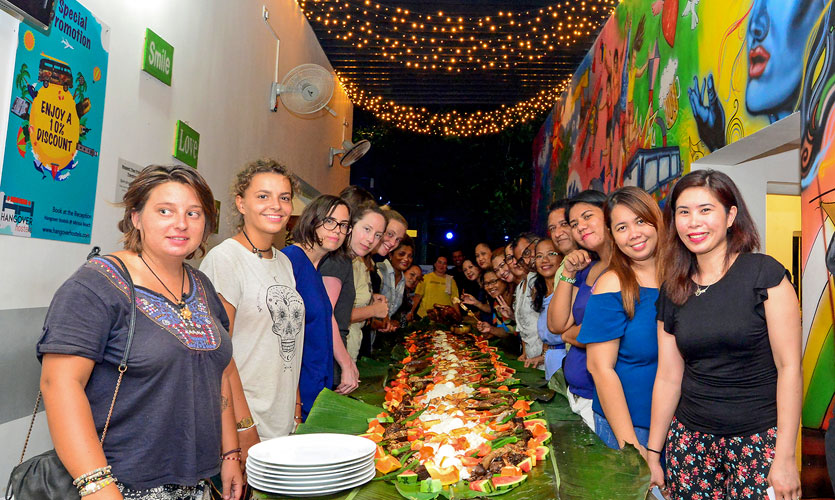 We were also told that eating together in this manner was a military style of eating. With the idea of creating fellowship among the Filipino families living in Sri Lanka while also giving Sri Lankans an opportunity to delve into an authentic Pinoy Feast such dinners will be held possibly every two months so check their Facebook Page for updates.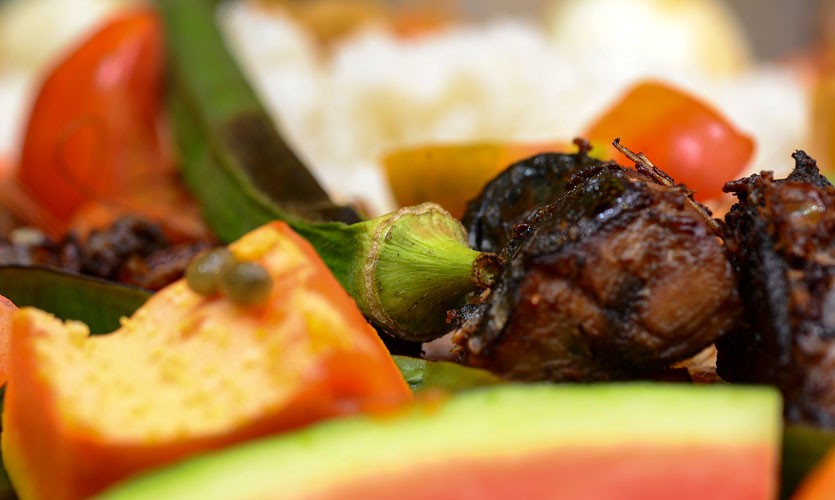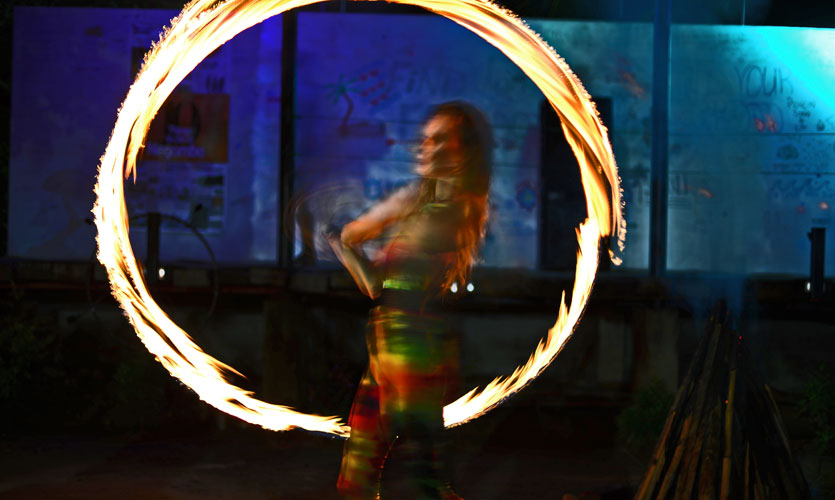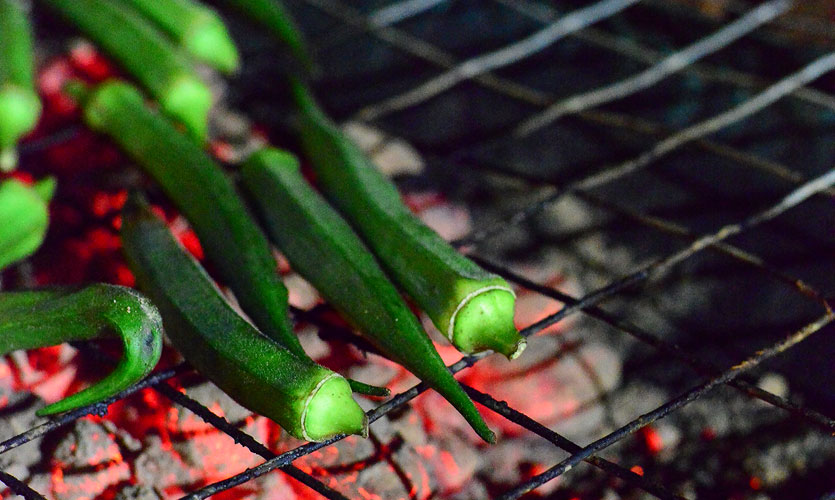 Facebook: www.facebook.com/hangoverhostels/
Location:18, Liyanagemulla Mawatha, Katunayake
For reservations call 077-734-2234
photos Kanishke Ganewatte