Interview with Director Kevin Cruze and Music Director Geethika Cooray of Peter Pan the Musical
In less than a week the Lionel Wendt stage will be transformed into the whimsical place of Neverland as Kevin and his cast fine tune their interpretation of Peter Pan the Musical. Featuring a 60 membered cast from St. Joseph's College, Cold Theatre 7 and St. Bridget's Convent the production is set to take off from 12-18 December.
Kevin Cruze and Geethika Cooray are young, eminent directors in their respective fields of drama and music whose collective work for Sri Lankan theatre speaks volumes. Life Online sat down for an exclusive interview with them at their current rehearsal space, the Bonjean Hall in St. Joseph's College.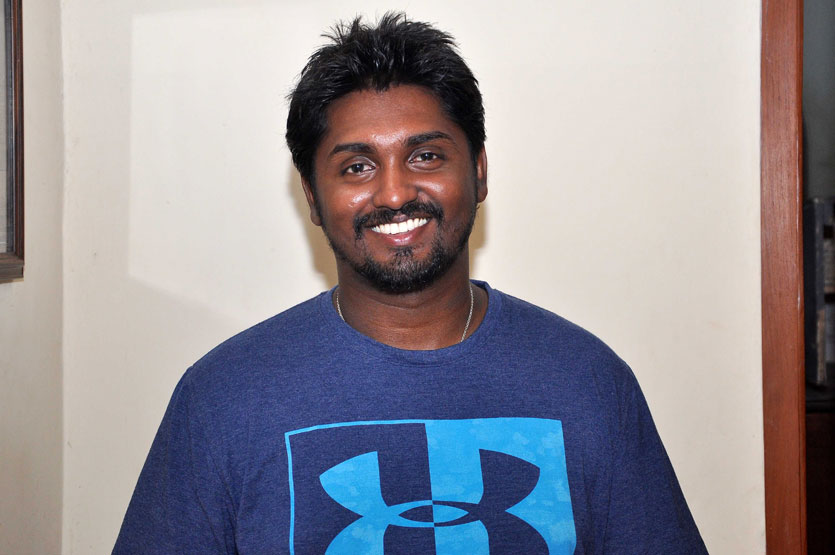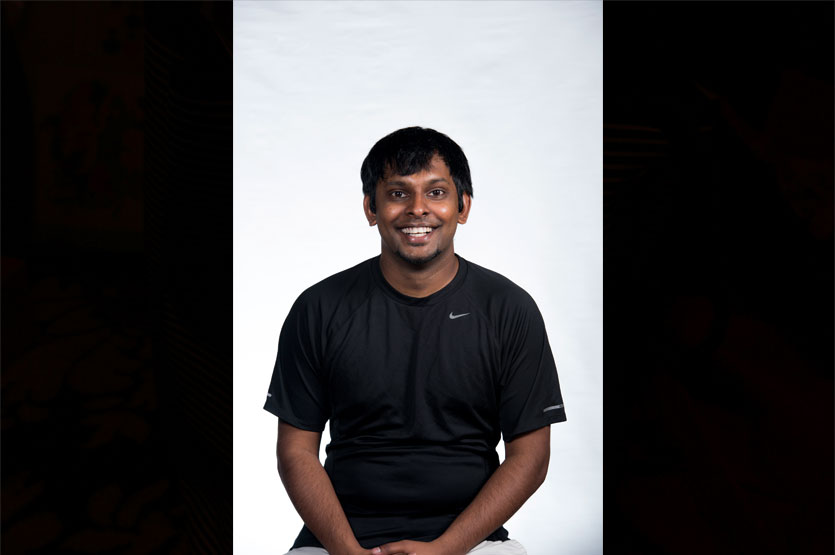 Unlike your previous productions, this is the first time you're directing a musical. Why did you decide to embark on this project?
KC: This was on the cards for a very long time but we didn't have the resources or the time to bring it to life. I was involved in St. Joseph's last musical, The Prince of Egypt (2003), and I wanted to work with College again. In 2015 when the Rector asked me to think about it, I realised that the timing was finally perfect. So I approached Geethika because I needed someone of his calibre to help me with the musical aspect. It was a now or never situation and we went for it.
Of all the musicals you could've selected, why did Peter Pan strike you the most?
KC: It certainly would've been less complicating, wouldn't it?! Especially when you think of the technicalities in getting Peter to fly or Tinkerbell to light up! Firstly, this story was personal to me because I have fond childhood memories associated with it. Secondly, I wanted a play that would really showcase the talent of the kids and get them involved in something fun and relatable… and Peter Pan seemed ideal.
GC: When was the last time you could take your entire family for a production? Peter Pan is a story that we grew up with. A message to share with everyone. From a musical point of view, I know that some of the songs aren't familiar to the audience unless they've watched the Broadway production. But I'm willing to take a bet they'll be humming some of those tunes when the head out.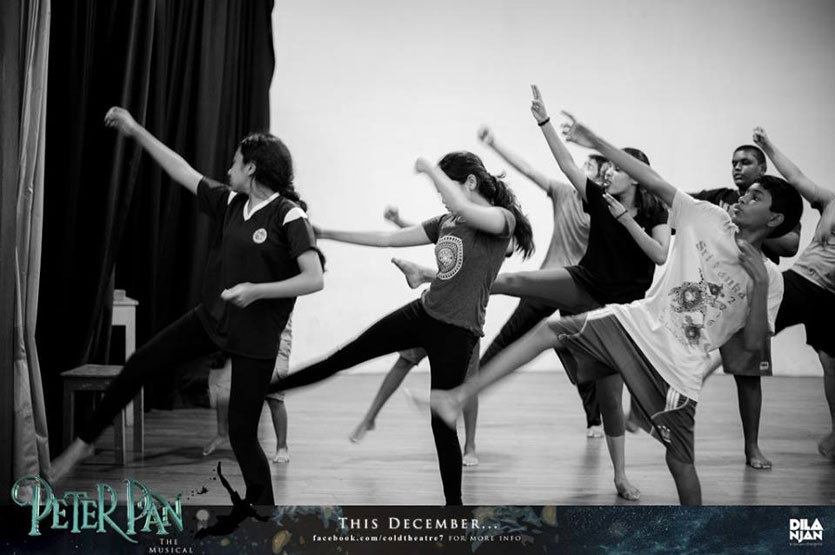 December is a beautiful month with its festivities and family-oriented activities. Was it important to showcase the play amidst this backdrop?
KC: It's not merely a coincidence because Peter Pan and Christmas hold a special memory for me personally since I was introduced to this story during Christmas by my father. I'm thrilled that I can re-enact and bring that experience to other kids around me too. We really want the audience to get into that festive spirit when they hear the musical numbers, see the different expressions and movements.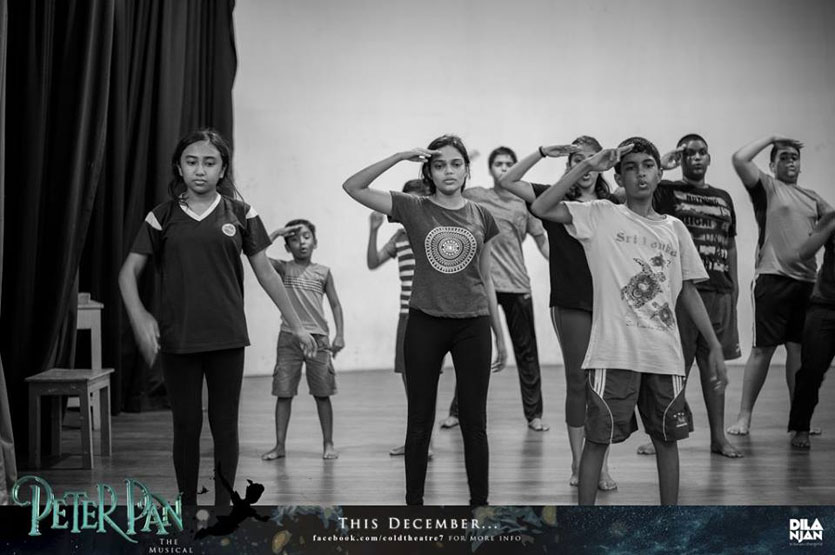 I believe this is your first time working with such a large cast. How has this changed your perspective as a director?
KC: It's a whole new experience for me! I'm learning to develop patience and using these skills at home too! Jokes aside, I think it depends on your outlook. If you remain positive then that energy will better your ability as a director. For me, it's a gift to work with this cast. They're all really great and we have a wonderful time which I think people will see when they come to watch the play.
How difficult has it been to adapt the Broadway tracks for the alternating casts?
GC: The Broadway version of Peter Pan was originally written for a female range. While it suits Leeth (younger Peter Pan), since he hasn't cracked his voice yet, it isn't the same for the older Peter Pan, Danny. It's a tiresome, intense process having to rework tracks and get the same key but Ranga Dasanayake is an absolute maestro and he really helped us.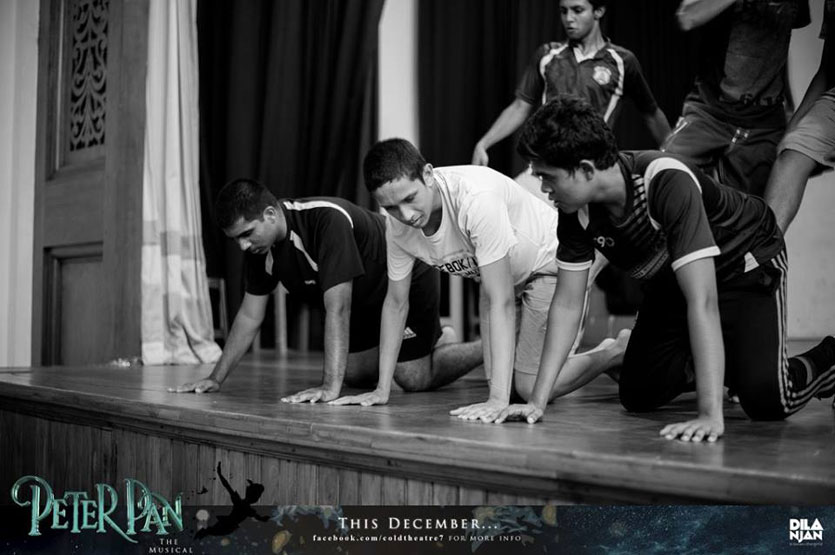 Why should people come and watch this particular production?
GC: Because… why not?! This a magical production. There's nothing complex about it, it's very relaxed. It's a good way to get away from the hustle and bustle of the season while also getting into the joys of the season. This is where you need to be folks. See you at the show and hope you enjoy it!
KC: Just ask yourselves, when was the last time you watched a fairy-tale on stage? It's a good opportunity to feel that magic and share that moment either with family, friends or whomever you come with. Bring everybody and have a wonderful night out in Colombo!
Tickets are now available at the Lionel Wendt and are priced at Rs. 3000, 2500, 1500, 1000 and 700 (balcony). Don't miss out on a truly enchanting experience!
For more information visit their Facebook pages: Peter Pan – The Musical or Cold Theatre 7.
Photographs for Life Online by Nisal Baduge, and black and white photographs by Dilanjan Seneviratne