Grammy Award ceremony attendee Charin is preparing to officially release his cover of Coldplay's multiplatinum hit 'Clocks' on December 16. As a singer, songwriter and producer, Charin is well established in the global music industry.
Life Online sat down for a chat with the talented musician to discuss his latest single and other up and coming projects.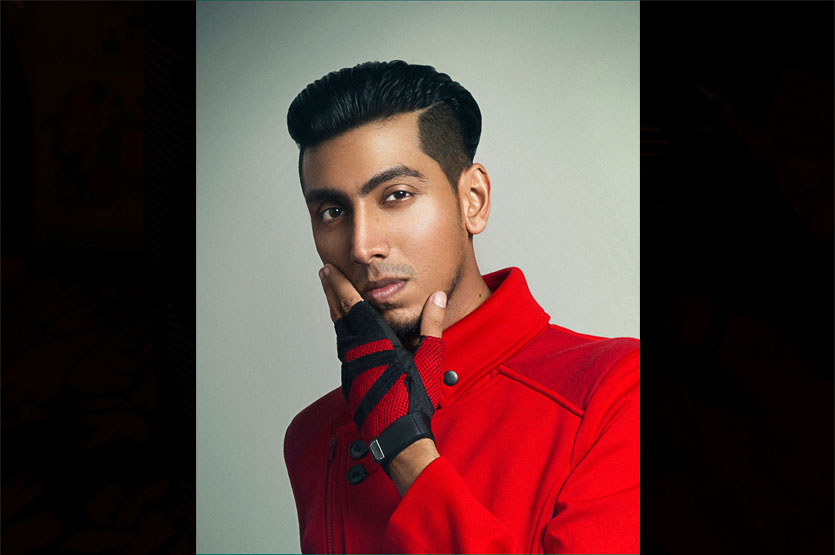 2016 has been an eventful year for you. What have you been up to?
It's been amazing. It started off by attending the Grammy Awards in February. Thereafter I signed a record deal with Universal Arts. One of my originals 'Curls' was released in September and that's slowly gaining momentum in the EDM circles. The original version of my track 'Popsycle' was re-released. Also started writing songs with Grammy Nominated Singer-Songwriter Jamaica Smith.
Taking on a Coldplay classic is a massive, audacious step. What prompted this decision and how did the production process take place?
Firstly, I consider it a great opportunity to do my own vocal rendition of it. I was a big fan of the song, it won them a Grammy for a reason and I always wanted to sing my version one day. It was a challenge since this is an unprecedented feat in this part of the world. My record label had to contact Coldplay's/Chris Martin's team to get the necessary approvals and rights. On this record I sang it, played synthesizer, recorded it, mixed it and also produced it in 3 different cities namely London, Colombo and Atlanta. I was lucky to have the amazing Preston Reid of Rick Ross's Twelve Music Group and talented instrumentalists like Mark Gallen, Moses Barrington, Nigel Hollingsworth & Chris Townsend work and play for me on this record.
A-list artists like Alicia Keys have offered their take on 'Clocks'. What differentiates your approach?
I approached the song in a unique way as my goal was to build on Coldplay's version. I think when approaching certain songs it's best not to totally deviate cause sometimes that doesn't take the song further – just sideways. With 'Clocks' I wanted to do what Coldplay couldn't do with it. I felt they influences from Muse when writing this song but when recording it they had to be distinctly different from Muse. I try not to have boundaries as an artist, so when I interpreted this I wanted to make sure to achieve its vision as a song. For example, in my version I felt like screaming my heart out throughout the intro and it worked perfectly – I took a non-apologetic approach on my version and the label loved it.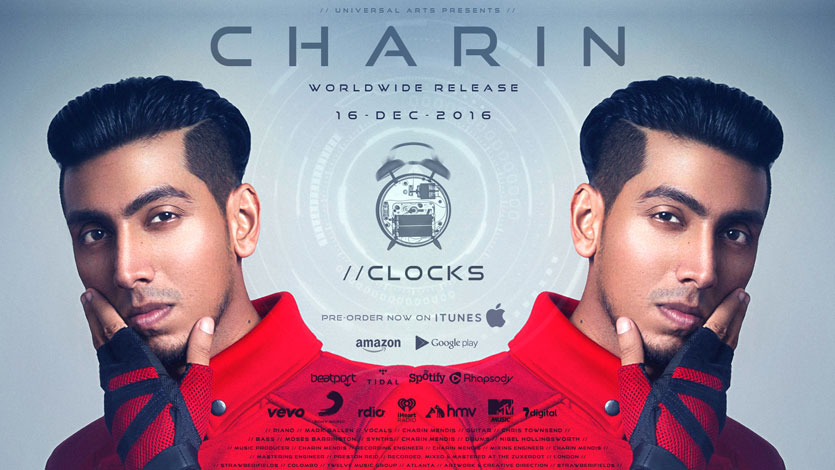 How would you describe your distinctive sound as a solo artist in four words?
Modern – Soulful - Non-Apologetic – Raw
You're the first Sri Lankan musician to have acquired certain accomplishments in many instances. Tell us about them.
I'm sincerely humbled, inspired and motivated. I've had the honour as the first Sri Lankan to attend the Grammy's. I was also the first Sri Lankan member of the Songwriter's Hall Of Fame (NYC). Now being the first Lankan to officially remake a song by an A-list artist I am even more hopeful of the endless feats a childhood dream can achieve. I don't merely want to be the first – I strive to be the best while achieving it too and I try to make sure you can hear that in my music.
What would you say is your most memorable career defining moment?
There's quite a lot but one would be attending the 50th Anniversary of The Beatles Reunion just after the 2014 Grammy Awards. That was one of the most historic events I have ever been invited to. Just picture everyone from Johnny Depp, Sean Penn, Tom Hanks, Katy Perry, John Legend among others seated in the row next to me and I was a fan of all these people and The Beatles too. It was overwhelming. The highlights were meeting Paul McCartney, Yoko Ono, Ringo Starr and Sean Lennon. It was unbelievable.
Following music as a career path is a decisive step for an aspiring Sri Lankan musician yet you're on a successful path. What advice would you give to local musicians?
Focus, persevere and never compromise on quality.
---
'Clocks' goes on sale worldwide on the 16th Of December. Pre-order the song now on iTunes, Google Play & Amazon. The track will be available on The Sony Entertainment Network, HMV, MTV Music and over 200 stores worldwide. It will also be available for streaming on Spotify, Apple Music and Tidal among others.
Follow Charin:
iTunes: www.itunes.com/Charin
Facebook: www.facebook.com/charinmendis
Instagram: www.instagram.com/charinmendis
YouTube: www.youtube.com/charinmendis
Web: www.charinmendis.com