I headed over to the Tacocat Instagram page intrigued by all the Luchadores (Mexican wrestlers) popping up on my Instagram feed. Half expecting to find a homage to Lucha Libre (you can't judge an Instagram page by its handle these days), I was surprised to find that it was actually a page for a Mexican food pop up right here in Colombo. Fast forward to a few days later and we were enjoying pretty darn excellent Mexican food put together by Australian Matt, who also owns the popup.
Once upon a time, Sri Lanka said Ayubowan to a host of Japanese restaurants. These days, however, it's the turn of Mexican cuisine. While the other two Mexican spots lean toward tex-mex (which, since it originated in the US, is characterised for instance by the addition of oodles and oodles of cheese in everything!!), Tacocat is a lot more legit and hearty!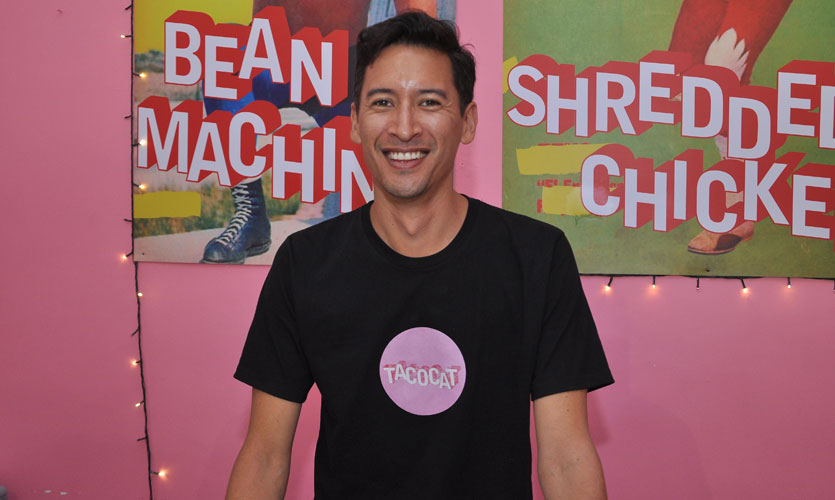 Tacocat is situated at the Black Cat Cafe premises and is accessible from the outside seating area. Quirky and violently pick posters aside, space is minimalistic. There's no seating inside, so you'll have to sit outside.
The Food
For the indecisive foodie, Tacocat is heaven, their menu comprising simply of Tacos, Burritos and Nudie Boxes (a burrito bowl). Rs. 999 will get you 3 Tacos or 1 Burrito or 1 Nudie Box. They only have soft shell tacos at the moment. The process too is straightforward - choose your meal, then your protein, followed by the salad and then your sauce. Still indecisive? Worry not, Matt will help you figure it out. Otherwise, the cafeteria-style layout of the food allows you to pick and choose with ease.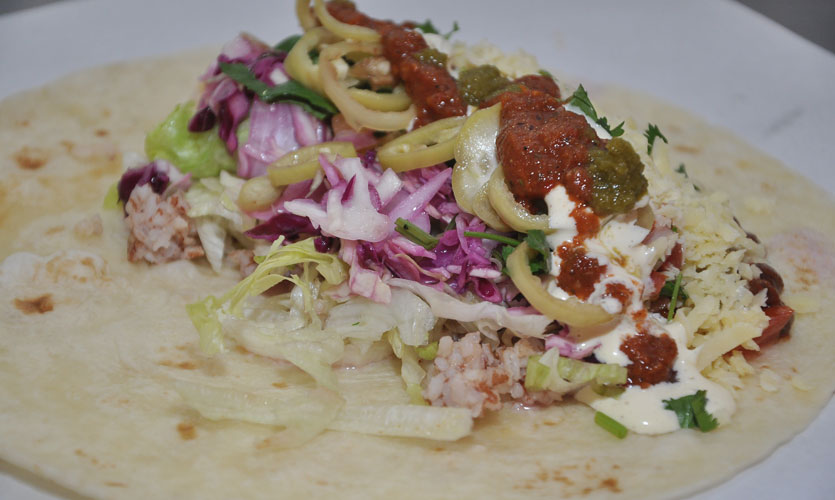 For the 3 tacos, I picked the 3 proteins and the 3 sauces - Mild (garlic aioli), Spicy (tomato salsa) and Call The Priest (nai miris sauce). I also had a host of other ingredients such as cheese, slaw, tomato salsa and coriander added to it. For the burrito and the nudie box, Matt mixed and matched stuff on my insistence. What's also great is that they certainly don't skimp on things - all 3 items were generously stuffed.
For me, it was love at first bite - the explosion of flavour was undeniable! Coriander has a tendency to do wonders when it concerns complementing any dish, and it was no different in this case. The slaw provided a much needed crunch and the ingredients came together perfectly. My favourite sauce, however, was the garlic aioli, especially since it balanced out the myriad flavours with a hint of sweetness. While my palate was accustomed to nai miris type spice, some of you may, in fact, have to call the priest. So decide with caution. Overall, the food was a definite win!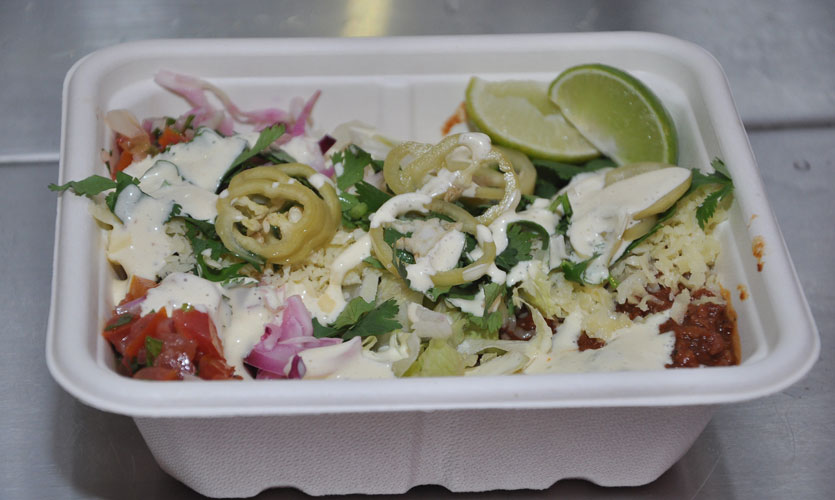 Tacocat is great if you're not a fan of generic Mexican and would love a lot more heart and soul in your food. PS. Be prepared to get your hands dirty because burritos especially make for messy eating.
Pics Nisal Baduge