One of Bangladesh's famous burger joints is here in Sri Lanka! With more than 2000 burger sales a day at their outlets in Bangladesh, this foreign burger joint opened a month back and they've garnered a lot of attention.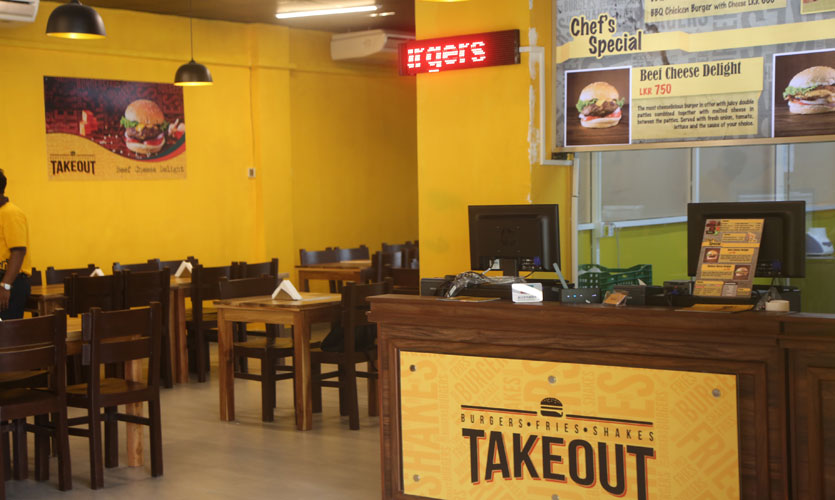 We dropped by to see what they had to offer and here's what we thought.
DRINKS
Though their burger menu is quite limited, they've got plenty of beverages to choose from. They offer the usual carbonated drinks but for in-house specialities, they have a few special drinks and shakes.
From their shakes you get to pick a base (Vanilla, Chocolate or Strawberry) and choose your flavour; Dairy Milk, Snickers, KitKat, Mars, Hershey's and Oreo. We chose the KitKat Shake (Rs. 350) with vanilla as the base. The drink was milky and frothy and the taste of KitKat came subtly through the crunchy elements of the drink.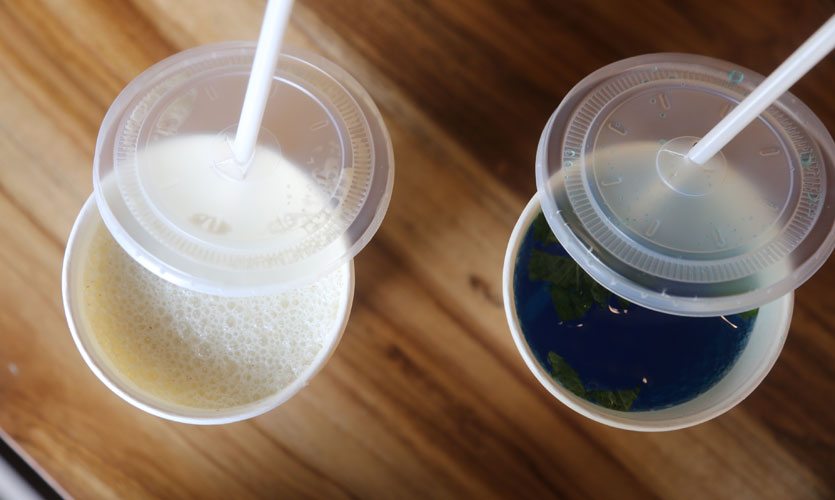 Their Special Drinks menu also has an eclectic choice; Blue Lagoon, Fizzy Orange, Sparkling Lime, Cold Coffee, Chocolate Cold Coffee, Goa Lemon. We opted for the Blue Lagoon (Rs. 350) which didn't really have any flavour in particular so it was rather a blue toned Sprite with a few mint leaves.
FOOD
The menu only has Chicken and Beef options made in different ways. The menu doesn't have a vegetarian option yet but hopefully, they would in the future! What's on offer is divided into regular burgers, special burgers and the Chef's special. And you get to choose the spiciness of your burger by selecting between regular, spicy and extra spicy.
Starting from the Regulars, the option was to order a Beef or Chicken burger with cheese or a BBQ Beef or Chicken burger with cheese. We opted to go with the BBQ Chicken Burger with Cheese (Rs.600). A chicken fillet tossed in BBQ sauce is sandwiched between two soft buns with a slice of melted cheese on top. The chicken fillet was lightly grilled and the BBQ sauce was a great complement to the flavours of the burger.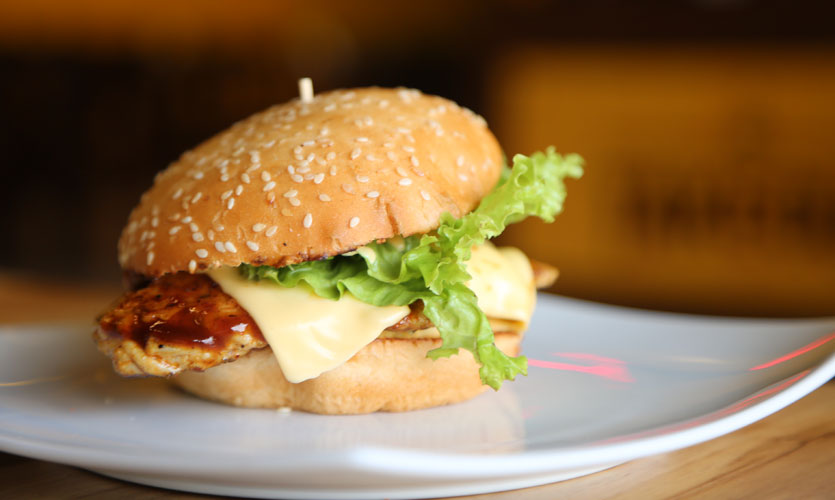 We then tried their TAKEOUT Special Chicken Burger (Rs.800) which has two fillets of chicken pepperoni and the burger oozes cheese at the smallest touch so we were quite happy. A salad leaf and onion rings fill the burger and while the chicken was tender and soft, we thought the burger still needed a small punch to make it special.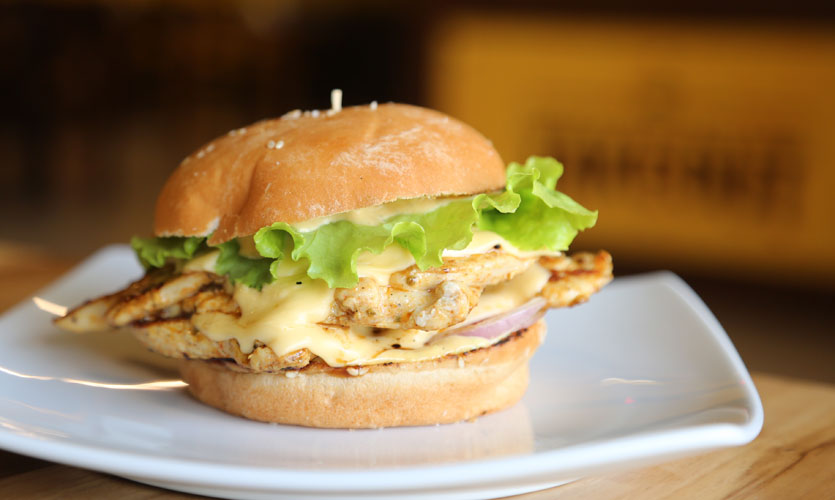 From the Chef's Special, we tried their Beef Cheese Delight (Rs. 750). This burger is all about the cheese with the beef patty packed with cheese in the middle. Served with their special sauce and fresh onions and tomatoes, the burger was delicious if somewhat slippery from all the sauces holding it together! We ordered it extra spicy and we loved how the spice kicked in while you ate it!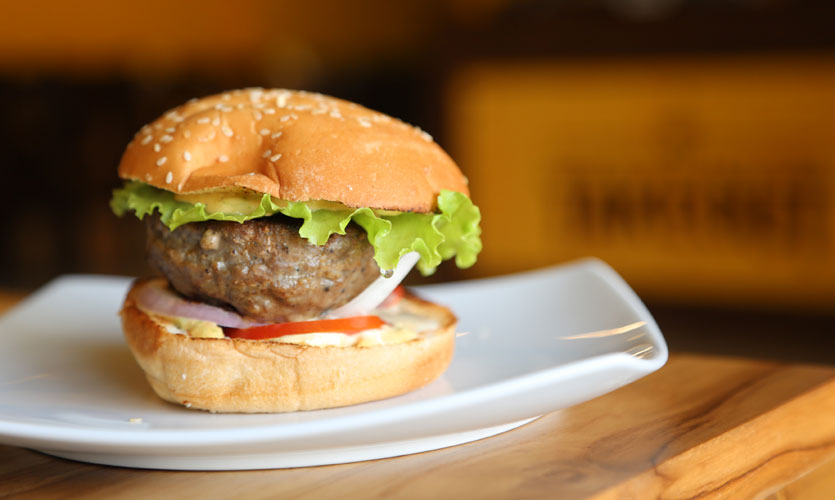 You can also order some French Fries separately; Rs. 280 for Regular and Rs.350 for Large. We quite liked the fries because they were spiced well and very crispy. The fries are served with their own homemade secret sauce which is absolutely yummy!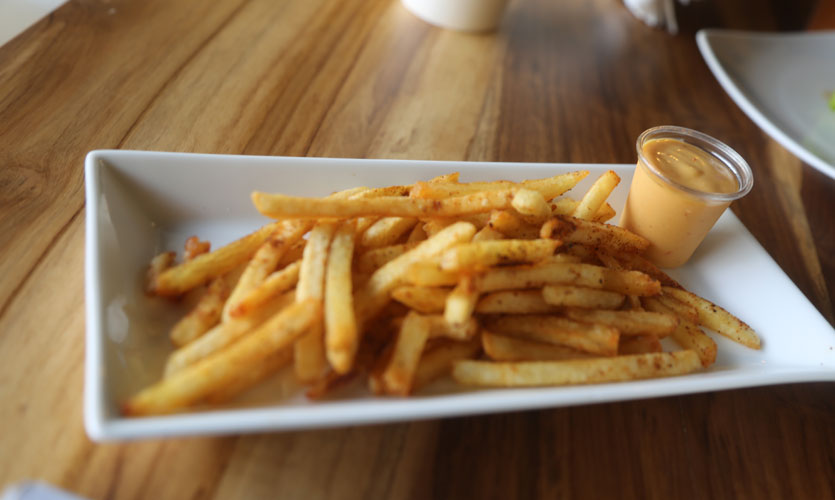 AMBIENCE & SERVICE
Takeout Lanka has a massive dining area available with plenty of space but since it's more about takeout food, there aren't many dine-in customers. We think their takeout box is the coolest! It's an actual box which falls apart beautifully once you lift the lid and acts as a wrap you could spread and use as a serving plate.
The service is pretty fast. We got our food in under 15 minutes and the staff was very courteous.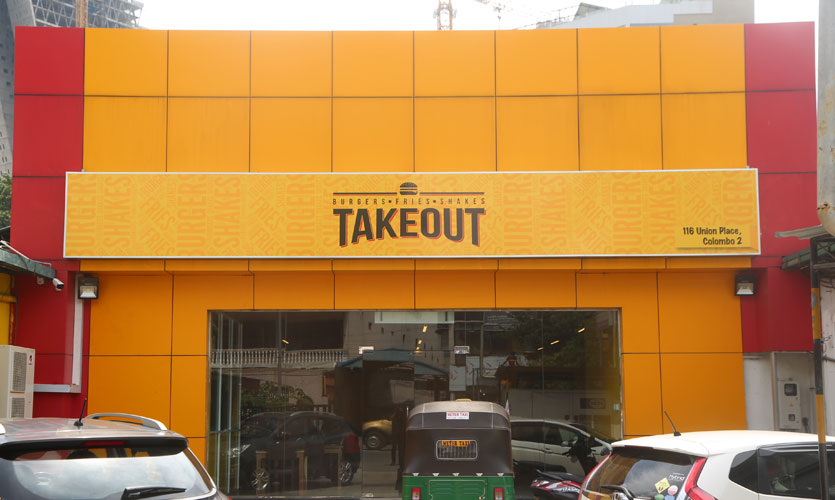 OVERALL
All in all, Takeout Burger still has a bit to improve on like their presentation and the variety they offer on their menu. The burgers are pretty great and the meat is well spiced and cooked. The prices are bit high-end but burgers like the Beef Cheese Delight are so worth the price!
Facebook:https://www.facebook.com/takeoutlanka/
Phone:Call 077 788 9728
Address:No.116, Union Place, Colombo2