Overall Rating: Average
The Cauldron is another one of the many cafe type establishments that have popped up in Colombo. Located on Stratford Avenue a few doors down from Schakasz, it is a cosy little spot which dishes out some decent eats. Although their sweets aren't much to write home about, their savouries are quite scrumptious.
The restaurant is owned by Tharanga Perera who has been involved in the hospitality industry for a number of years both here and in England. He and his wife love entertaining and cooking so most of the recipes on the menu are what they have come up with.

Ambience – 3.5 stars
The ambience is that of a typical cafe set up. You are welcome to come as you are and be yourself and dig into their extensive menu.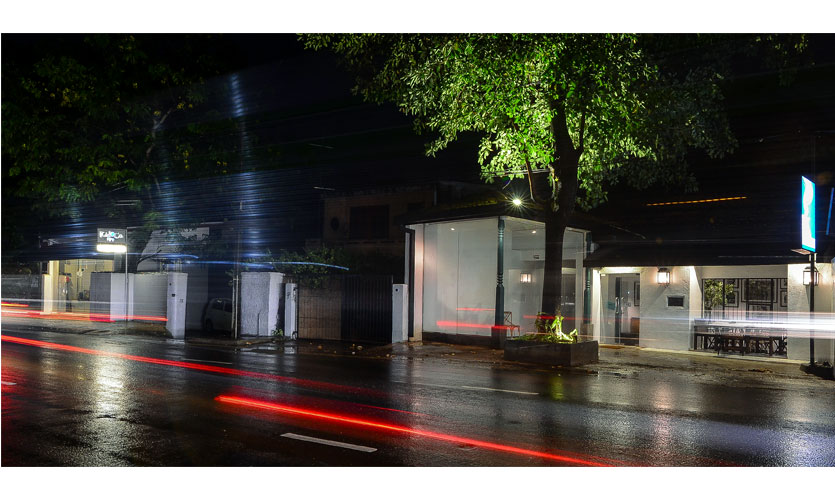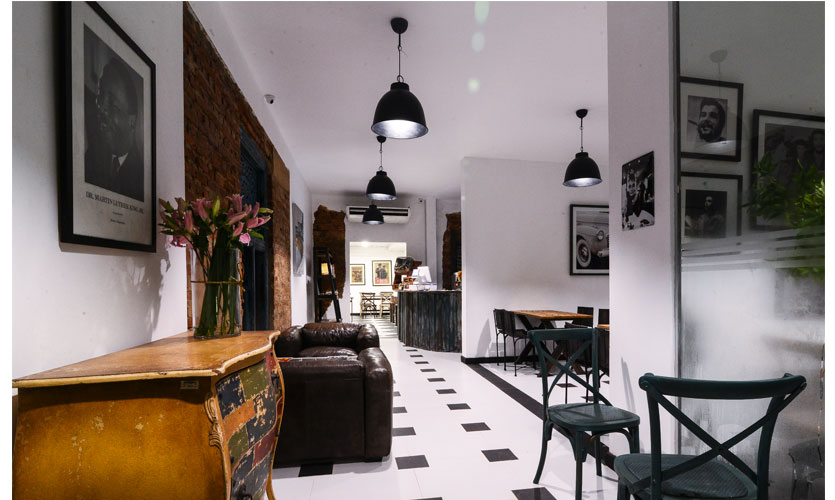 Taste and value for money (Beverages) – 3 stars
The Hot Chocolate with Marshmallows (Rs 500) was our pick among the two drinks we had. The marshmallows gave it just the right amount of sweetness so no additional sweetness is required. The Cauldron Blend (Rs 550) was your typical dessert-like cold coffee with oodles of whipped cream, coffee, hazelnut syrup and crushed nuts.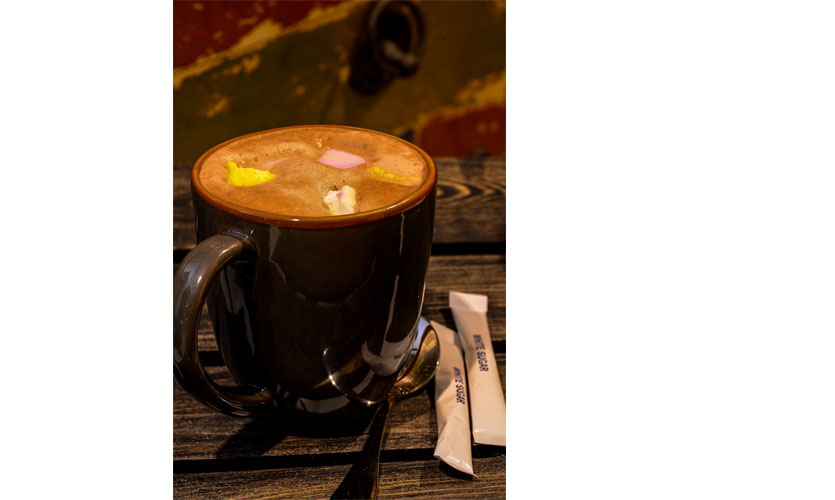 Taste and value for money (Savouries) – 4 stars
Among the three savoury items we tried, the Pol Rotti Kottu with Cauldron Gravy (Rs 580) deserves special mention. The innovative nature of the dish coupled with the sweet and tangy Cauldron Gravy and the succulent chunks of chicken made for a pretty delicious dish.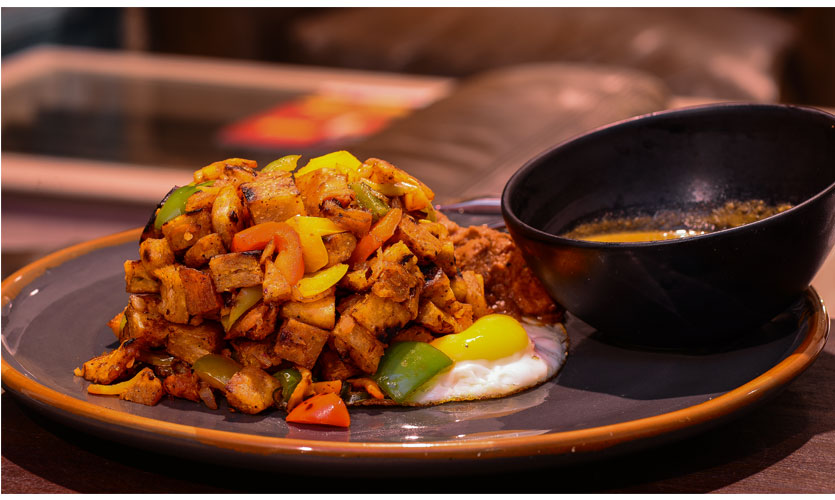 The Italian notes that popped up in the Creamy Tuscan Chicken Rice with Grilled Vegetables (Rs 580) was a simple yet delightful dish. The creamy, cheesy notes along with the crunch of the fresh grilled vegetables gave it a cosy feel – the perfect dish to dig into on a rainy Colombo evening.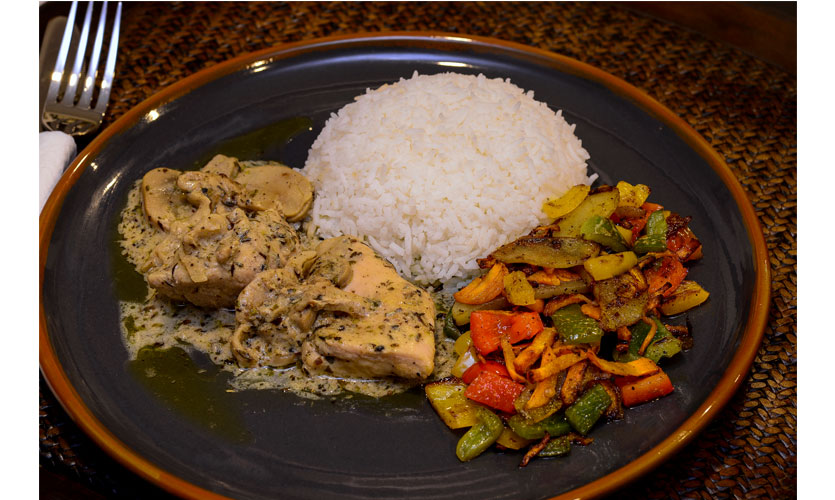 If you are looking for some heat, then go for The Cauldron's Kochchi Chicken Waffle with Egg and Hot Maple Sauce (Rs 480). This fusion dish which has kochchi flavoured chicken in the batter itself is balanced well with the mild egg and the maple sauce infused with chilli powder.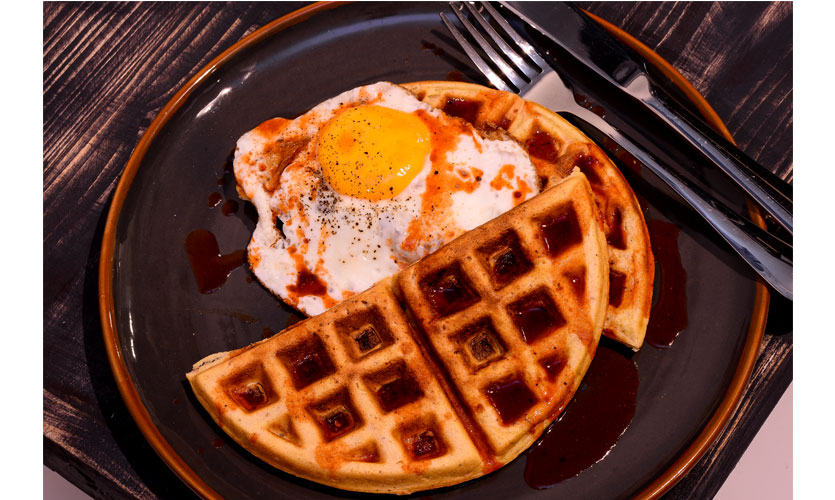 Taste and value for money (Sweets) – 3.5 stars
The desserts were pretty average. The Granny's Chocolate Cake (Rs 360), although it looked promising, tasted quite average. However the Pol Peni Pancakes (Rs 380) made with three fluffy pancakes stuffed with pol peni was a lovely treat to end our evening.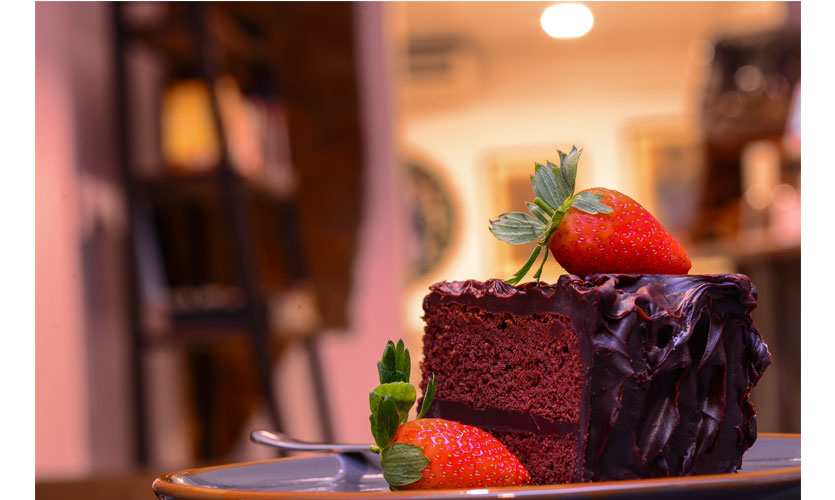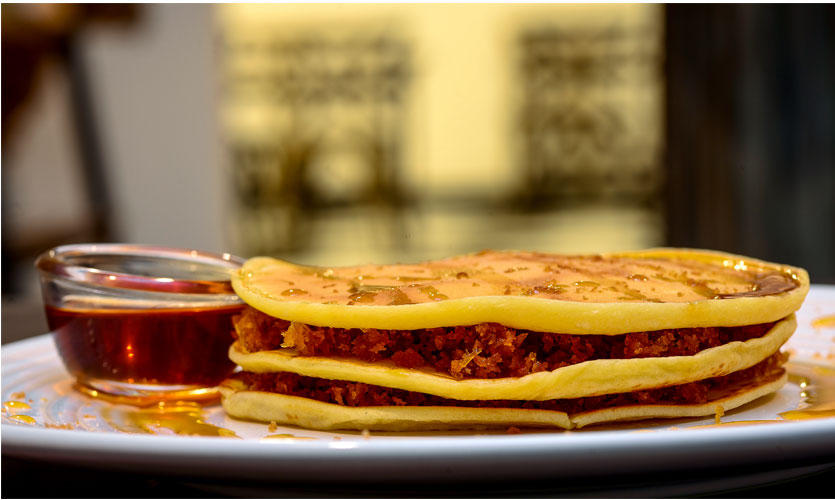 Parking – 1 star
There is parking for one car, but towards evening there should be parking along the street.
Friendly staff – 3 stars
The staff are friendly and helpful.
Cleanliness (Restaurant) – 4 stars
The restaurant in itself is pretty neat and tidy.
Facebook: https://www.facebook.com/thecauldronlk/
Address: 68, Stratford Avenue, Colombo 6
Tel: 071-992-285
Pix by Kanishke Ganewatte