Nestled in the Galle Fort is the elegant yet chilled out hotel, 56 by Deco which is home to The Wrap Factory.
The hotel has five rooms which are built into really tiny spaces but are ideal for a chilled out getaway in Galle while the wraps they dish out to their in-house guests or walk-in customers are pretty delicious.
Ambience
Even though it may look like a hole in the wall from the outside with a jewellery store on the right, the restaurant is pretty spacious inclusive of a plant-filled courtyard. The set up is ideal for a family outing or even for a romantic date.
Food (4 stars)
The food is what requires real mention here as they have a number of delicious fillings which can be stuffed into a tortilla or with a side of rice while a salad and fries accompanies all the dishes. The juicy meat that goes into the Tandoori Chicken Wrap (Rs 800) is quite a treat while the Seafood Marinara Wrap (Rs 800) which contains heaps of seafood in a rich sauce is also delightful.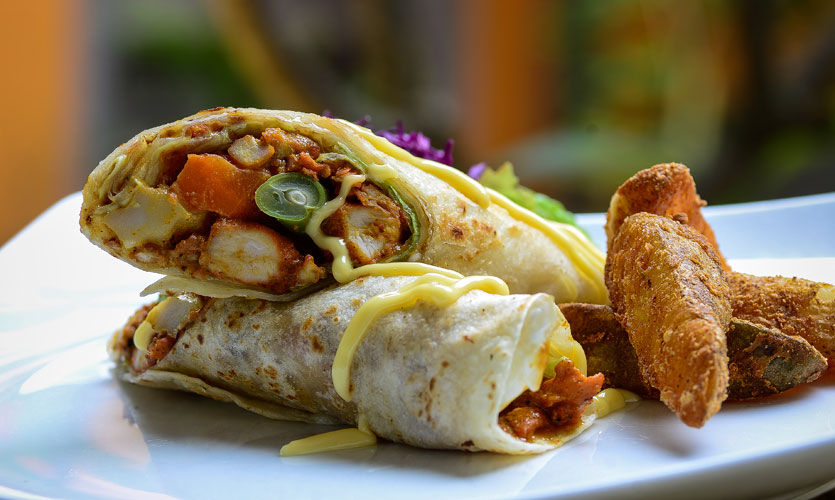 Tandoori Chicken Wrap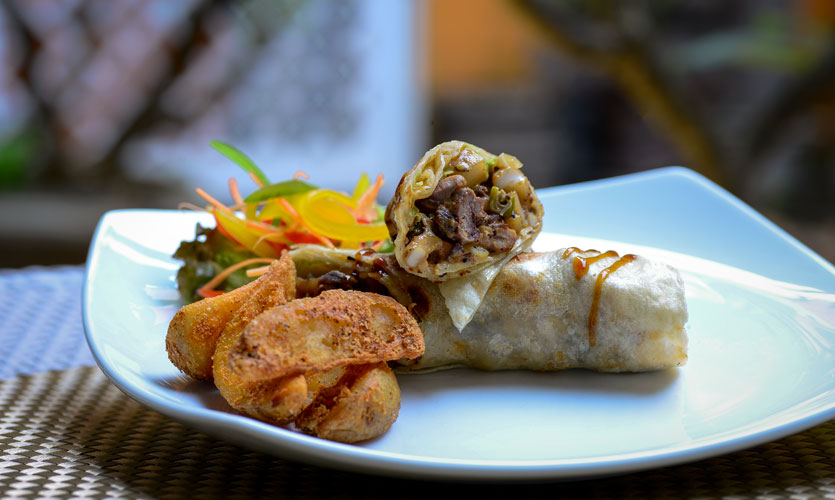 Seafood Marinara Wrap
Vegetarians and non-vegetarians alike will love the Polos Cutlet Wrap (Rs 800) as it is a flavour packed, a hearty meal. A common feature in the dishes we tried out was that they don't skimp on the meats that go into the wraps while the fresh salad creates a super balance of textures.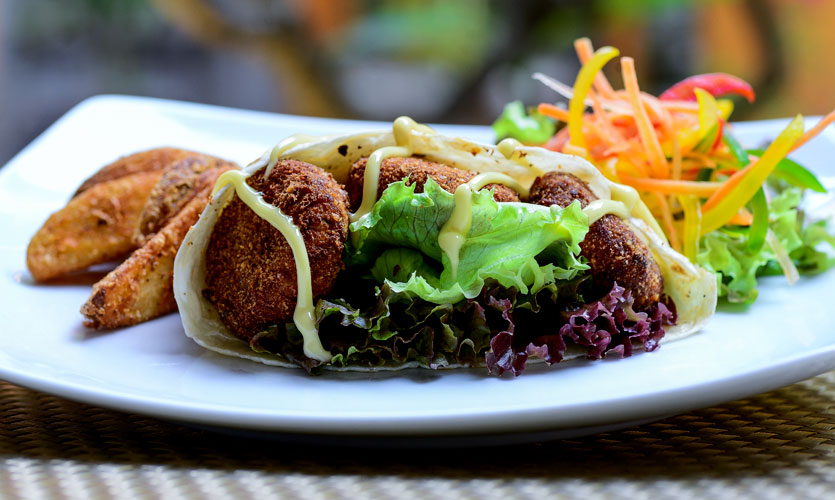 The Wrap Factory will also be dishing out a Japanese Street Food Corner, and we got a chance to try out their Takoyaki (Rs 900). This addictive ball-shaped Japanese snack is made with a wheat flour-based batter and ours was stuffed with a creamy leek and potato filling and topped with Japanese Mayonnaise.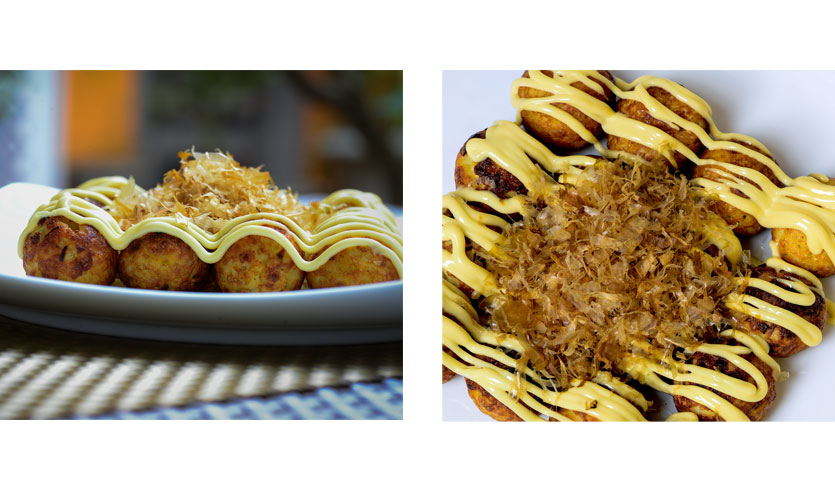 What we recommend: Seafood Marinara Wrap and Takoyaki
Service: 4 stars
Parking facilities: 2 stars
Toilets: 4 stars
Would we go again? Yes
Tips/notes
We recommend parking near the Fort and walking to the café.
The prices are inclusive of service charge and government taxes so you don't get any surprises when you are presented with your bill.
Pix by Kanishke Ganewatte