When it comes to traditional cuisine, Jaffna stands out as a popular destination that has its own unique range of different specialties. While on our visit to Jaffna we discovered how to prepare a few of these varieties.
Ghee Dhosai
Ghee dhosai is one of the simplest meals you could make even at home. This is one of the most common foods in Jaffna mainly due to its rich content in ghee and other healthy ingredients.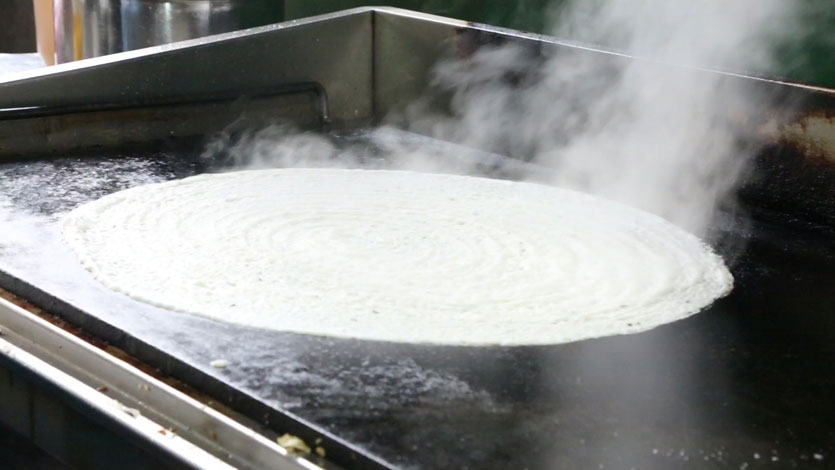 Ingredients
Pure ghee
Rice flour
UIundu flour
Method
Soak rice and ulundu flour in equal proportions in water and leave for 4 hours.
Add salt to this mixture.
Heat a dhosai pan or dhosai machine.
Add ghee on to this pan and spread it evenly.
Then take the rice and ulundu flour mixture and even it out in circles.
As it turns golden in colour, take it off the pan or machine and serve on to a plate.
Paper Dhosai
Paper dhosai is another interesting type of dhosai mainly due to its appearance. It has quite a crispy texture and combines well with other sides such as sambaru and chutney.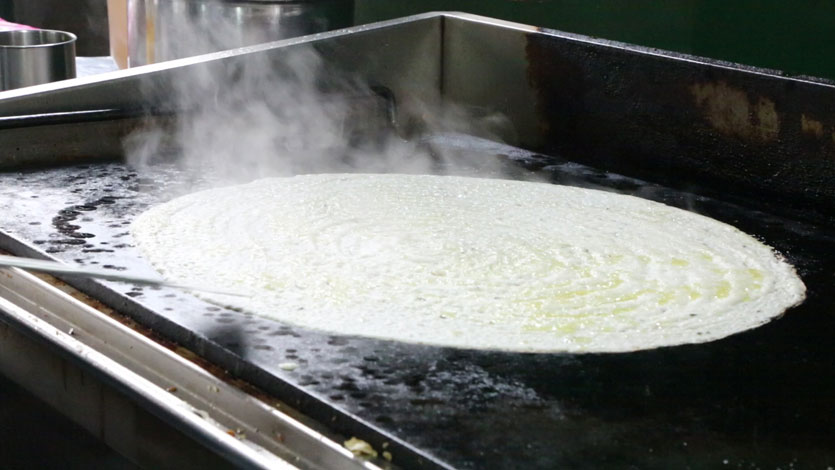 Ingredients
Same as that of Ghee Dhosai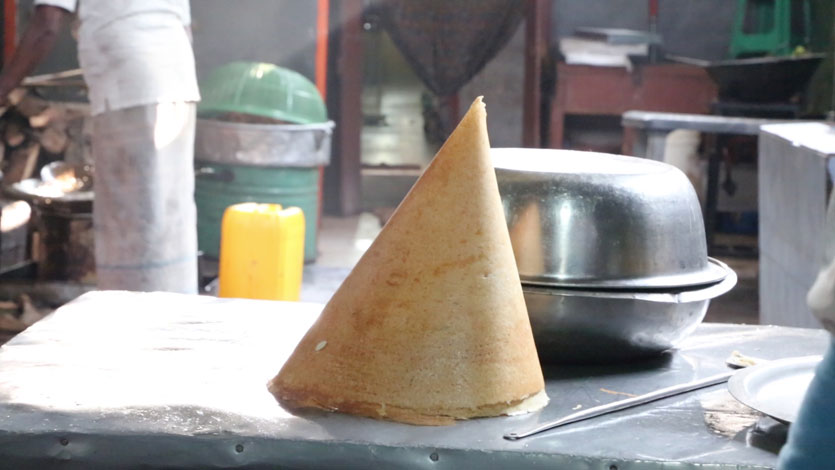 Method
Add ghee on to a non-stick dhosai pan or dhosai machine and evenly spread ghee.
Add the rice and ulundu flour mixture and evenly spread it.
Scoop out the excess mixture until a very thin layer of rice and ulundu flour is available on the pan.
Cut it in one corner and remove it off the pan in a cone-shape and serve.
Masala Dhosai
Masala dhosai is another popular delicacy in Jaffna which is a favourite among those who like spicy flavours.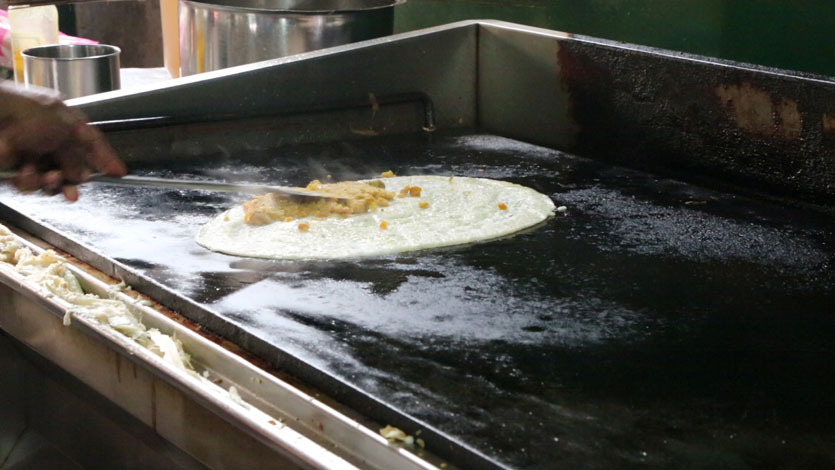 Ingredients
Ghee
Rice flour
Ulundu flour
Potatoes
½ tsp cumin seeds
¾ tsp mustard seeds
Grated ginger
Sliced onions
Chopped green chillies
Curry leaves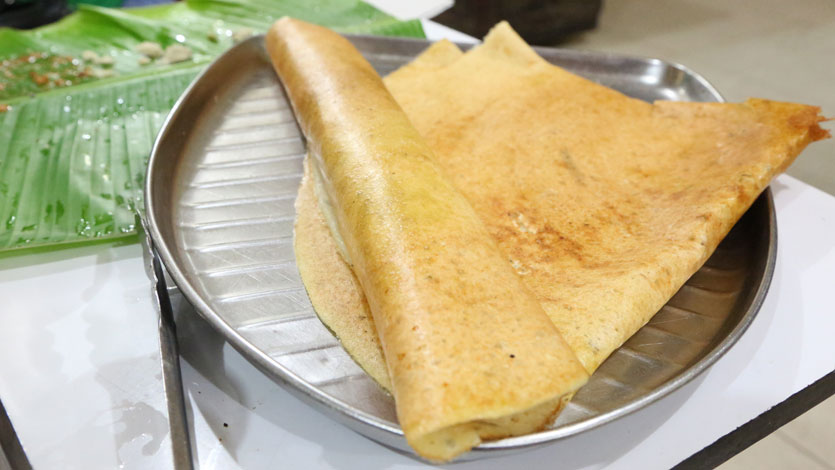 Method
Firstly steam or boil potatoes without making them mushy.
Heat a pan with one tablespoon of oil and saute the above mentioned quantities of cumin and mustard seeds.
Add grated ginger sliced onions, curry leaves and chopped chillies and sauté until the onions turn lightly golden.
Crumble the potatoes and add them along with turmeric and salt.
Saute this mixture well for two minutes.
Prepare the dhosai similar to the preparation of the ghee dhosai.
Add the potato mixture in the middle and roll it over.
---
VIDEO & PHOTOGRAPHS by Zeeshan Akram Jabeer