Sri Lanka's first International Fashion Week starts today! The Mercedes-Benz Fashion Week (MBFW) is set to showcase Sri Lanka's apparel industry and our deeply rooted fashion heritage. Featuring some of the country's finest designers as well some reputed international brands; the MBFW is promised to be a week of high-end fashion and glamour for all fashion enthusiasts.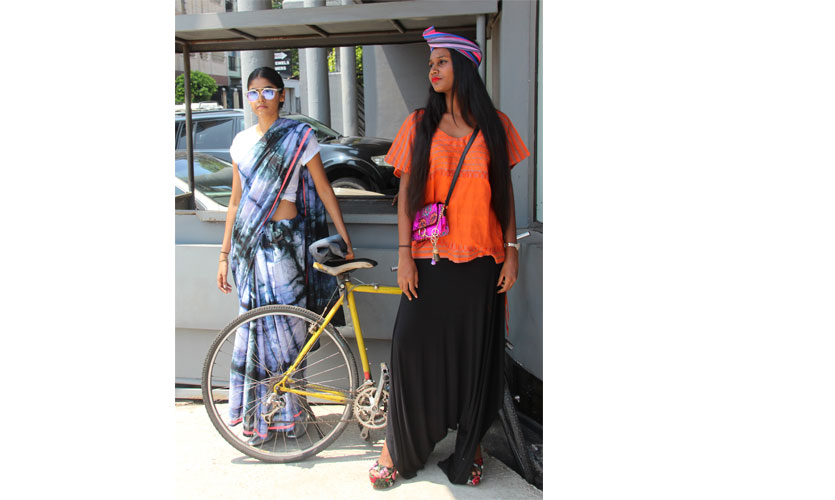 But what do you wear for one of the most happening events of the year? Do you go bold or do you go simple and elegant? Do you go daring with vibrant hues or keep it classy with a few muted colours? We've got the answers!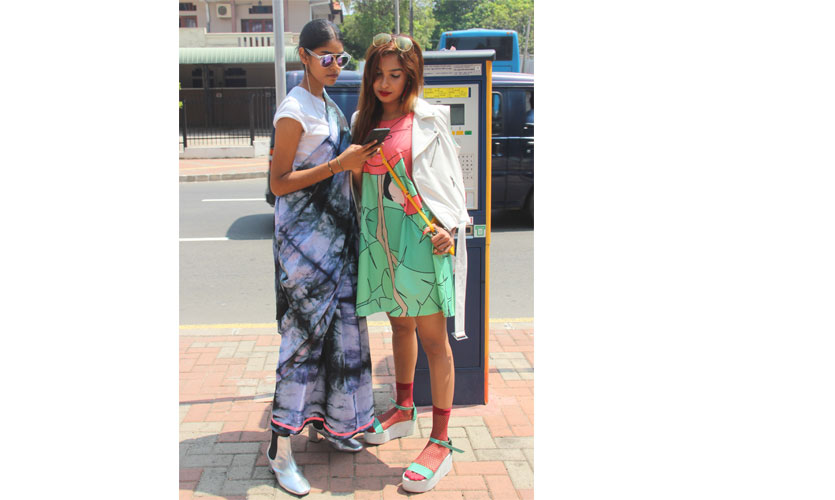 We've consulted the experts and Fashionmarket.lk tells us the 4 styles that is trending now to help you dress the part and walk the talk!
Are you bold and daring? Then the 'It-Girl' style is for you. The It Girl style is all about separating an outfit from an outfit. This is to find the balance in being a little extra but not wearing a costume, mix and matching but not looking like clown, accessorizing but not wearing everything in your wardrobe. The It Girl style is for the Bold of girl who is ready to try new things and carry it off with all the confidence in the world.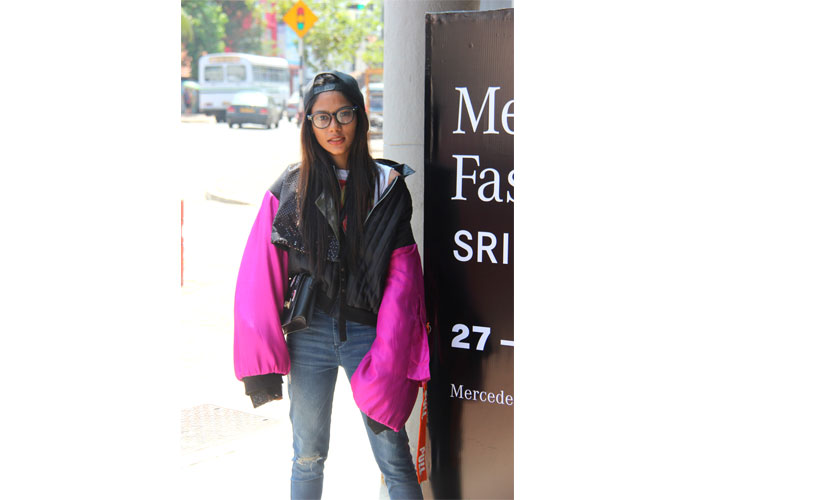 The It Girl is wearing a colourful printed shift dress with a white leather crop jacket styled with a fish net ankle length red socks, funky red heels and carrying a yellow bag.
Being modest doesn't mean you can't be stylish! There's a lot you can do to look absolutely chic in what makes you feel comfortable. The Modest Glam Girl style is for women who like to dress up modestly while achieving a glamourous look at the same time.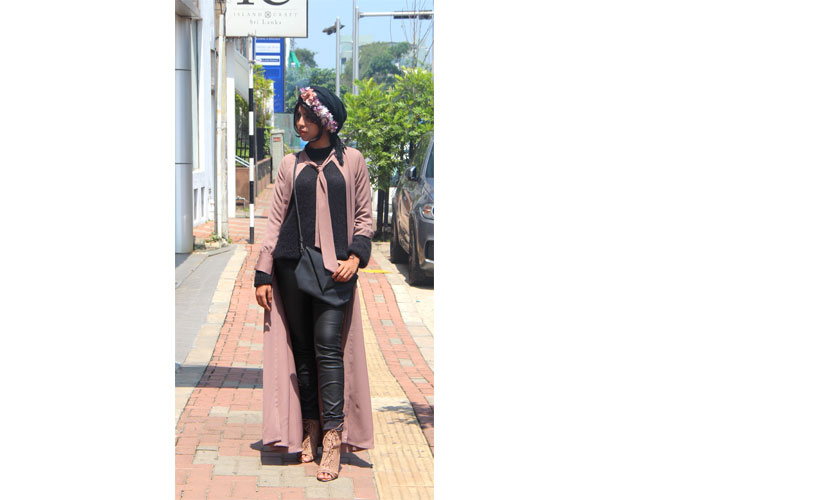 Our modest glam girl is wearing a long dusty pink cardigan together with black leather pants and top with a lace up crochet boots in nude and a hijab.
Here's one for the free spirited girl! This 70's inspired look is back in style and is perfect for the girl with a wild side. Flowy pants and Bold colours; the right clothes paired with the right accessories will have you looking boho chic!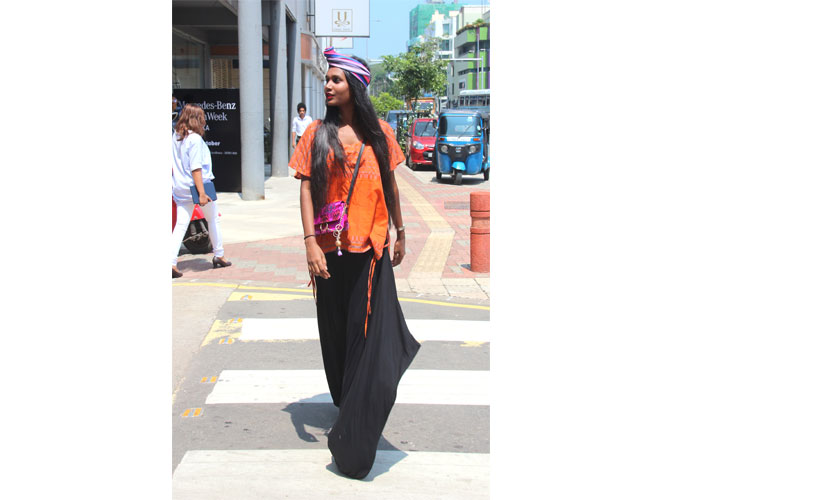 Our Boho look is a long oversized drapy pants worn with a handwoven top, a turban and is accessorized with an embroidered backpack and heels.
This is for the girl who is extra with a style so unique to herself that she's immediately the coolest girl in the room. Her style is effortless but focused and she's got confidence that she can pull off absolutely anything – and she does!
Here, the coolest girl in town is wearing a dip dye saree styled with a white t-shirt wearing silver boots and shades.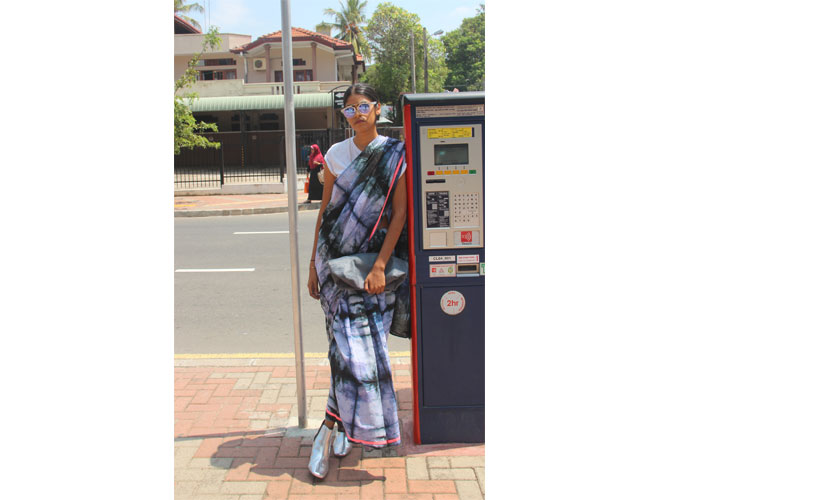 Don't forget the Fashion Experience Weekend taking place this weekend! Curated by Fashion Market.lk, the Fashion Experience Weekend has an exciting lineup such as Pop-Up stores, Fashion Runway Edits, Exhibitions, Fashion Intel and Trend Talks! This is will be open for all fashion enthusiasts on 28th – 29th October from 11.00am -5.00pm at Mercedes-Benz Centre of Excellence – DIMO 800.
MBFW 2017 presented by AOD and powered by DIMO, will take place on the 27-29th of October at the Mercedes- Benz Centre of Excellence DIMO 800. Register for the one of a kind fashion experience weekend on the 28 & 29th October on www.fashionmarket.lk