Relationships could either make or break one. 'Asymmetry' by Rick Robinson revolves around the stories of three couples who look or have looked at life differently. A 70-minute run through intimate episodes of love, heartbreak, anger, betrayal, and regret will make the audience relate to certain experiences this diverse bunch of actors portray on stage.
Directed by Jehan Bastiens and Neidra Williams - the founders of Silent Hands Productions, 'Asymmetry' will set the stage for an evening of theatre.

"Our last production was in January 2015 and therefore we thought we should do a new play," Jehan said in an interview with Daily Mirror Life. "We wanted to do something serious, challenging and something that would require more work. After going through several scripts this is one of the scripts that stood out from the rest. Therefore we thought with the right actors it would be a hit. Although Silent Hands looks at the more comedy aspect of things, the Silent Hands Creative Circle focuses on serious plays like 'Blood Money' which we have done before. Therefore we thought this time we will initiate an evening of theatre around this play, change the location and try to give something different to the audience."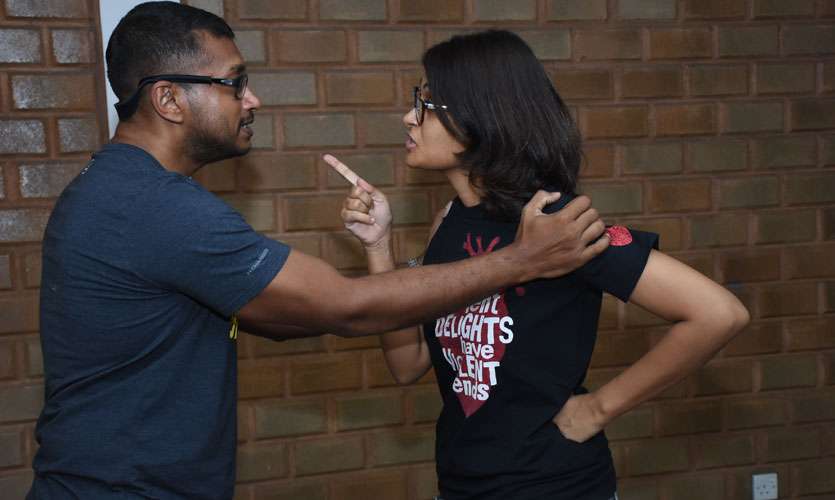 When asked about why they chose this particular script, Neidra said that most scripts they choose are written by either English or American authors and are sometimes embedded in their cultures. "But it has to be something at least the Colombo audiences could relate to. So after looking at those parameters, we thought of looking at the actor group we had; those whom we usually work with. This play seems to touch on a lot of interesting aspects and something that we can explore. Each one of the actors brings in their personality as well, relating their experiences which necessarily didn't have to be that of the character. Adding to that is that fact that we have a diverse bunch of actors this time from different backgrounds."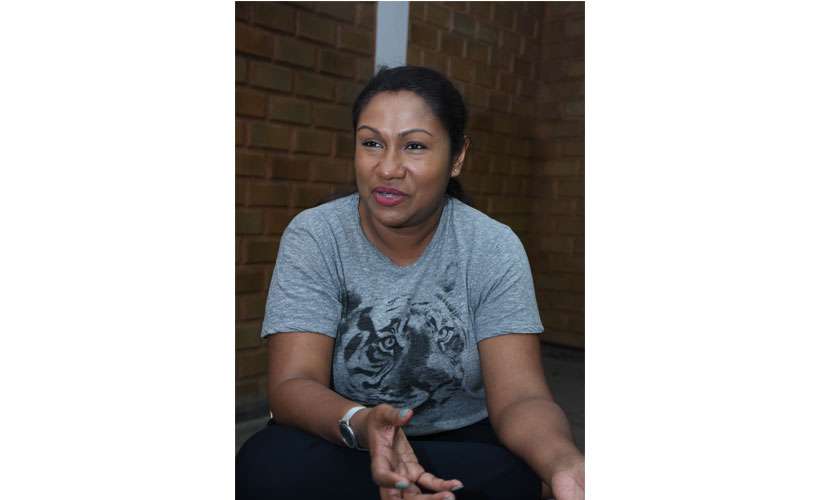 Speaking further Neidra said this is also a play that one can discuss and create something out of it. "Hence, it is one of the objectives of Silent Hands Creative Circle as well where each actor brings in their experience and makes it a collaborative piece. The creative process where the actors go on discovering their character is another experience.
In this play, the audience has to get closer to feel the intimacy of the play and therefore we have limited the number of tickets as well. They have to join us in this play and move with us in order to understand the concept."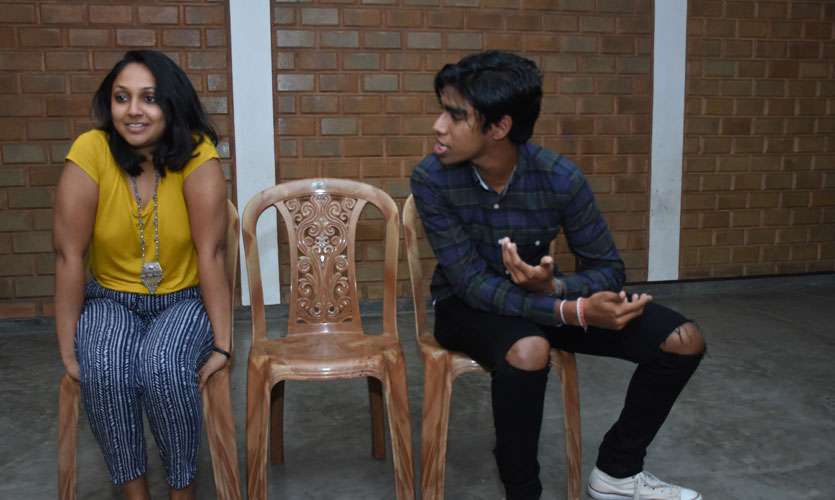 So, join to explore the stories of three couples; Sandy and Miguel, Julius and Priscilla and Maggie and Cody played by Neidra Williams, Mohamed Adamaly, Devinda De Silva, Celine Cramer, Michelle Herft and Shanaka Amarasinghe respectively as they come to a head in one night, in the same physical space.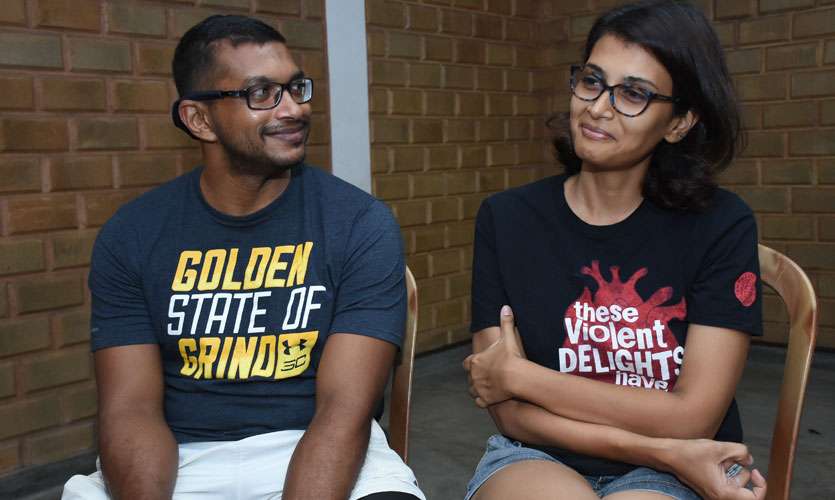 An evening of theatre with a glass of wine and a plate of tapas awaits you. Head over to the Park Street Mews from May 11- 13 to be a part of this theatrical journey. You may also get a chance to meet the cast after the show.

Tickets available at Park Street Mews, priced at Rs. 3000. Call 0717313993 for details.

What: Asymmetry
When: May 11-13, 2018
Where: Park Street Mews
Time: 7.30pm onwards
Pics by: Kushan Pathiraja