A chat with Sarath Amunugama, Minister of Special Assignments
Some of our readers will be very interested in getting to know the progress of the present government and the future plans of the ministers. With the endeavour of creating awareness in this regard, Life Online met up with some ministers and asked them a few questions. Their answers will be carried in this weekly column. This week, we speak to Sarath Amunugama, Minister of Special Assignments.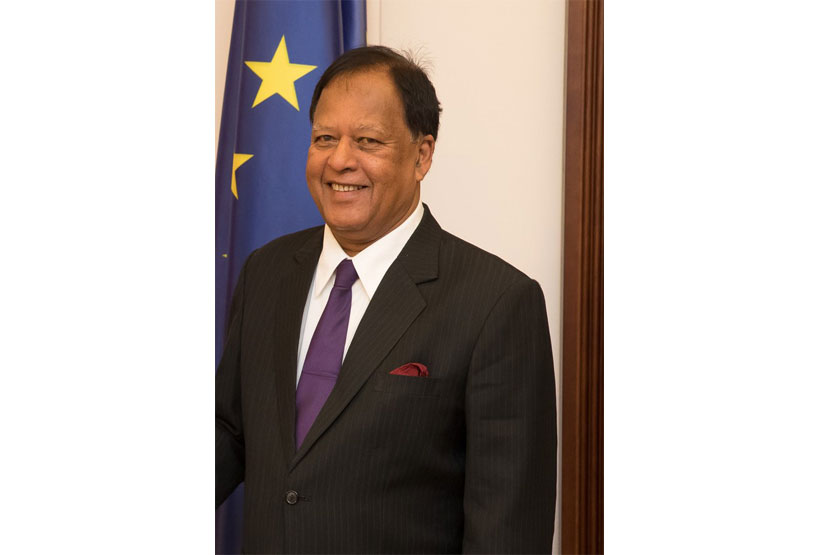 People are not aware of the functions of this Ministry. Can you tell us what it is about?
This is not a traditional type of Ministry where you have your departments and heads of departments and institutes etc. The Ministry of Special Assignments was set up for a specific purpose of helping the President in certain areas he requires. I represent him in the Cabinet Committee on Economic Management. Most economic decisions first come to the CCEM. It is after discussion at the CCEM that these matters are presented in Parliament. Sometimes it's vice versa. When a Cabinet paper comes they decide to send it back to the CCEM for further discussion. The Chairman of this committee is the Prime Minister.
I'm also in another committee where when these policy decisions are made, we have to ensure that they are carried out as envisaged and are implemented in time. I'm the Chairman of this committee and Mr. Paskaralingam and Mr. Charitha Ratwatte are members of the committee. Every week the three of us get together and call up all the people responsible for certain projects and ensure that things keep moving as planned and all related problems are solved. Certain mini hydro projects, a few irrigation projects and some other projects had got stuck due to the lack of coordination. That is why it's important to have a separate committee to look into these matters. I have the power to call up the individual departments concerned and work out solutions. So far all the problems that came to us from different projects have been settled.
Apart from these functions what else do you do to assist the President?
There are various other matters such as intervening with trade unions and getting involved with interviews that the President requires me to get involved in and I report back to him. Even when it comes to public engagements, the President gets invited to so many and he can't accommodate all these invitations due to his heavy schedule, then he asks me to represent him. So it's a sort of a fluid state of affairs.
I understand that there are no specific projects or anything like that happening in your Ministry right now. Can you elaborate?
Not in my Ministry but I do participate in other projects. For example recently I had a meeting with the Sri Lankan Airlines board and the Management to try to resolve certain issues that might come up.
You are involved in the Hambantota Harbour project also. Can you explain in brief how this works out?
The Cabinet proposal regarding the Hambantota Port was handed over by me recently. What we envisaged there is a setting up of a joint venture between the Sri Lanka Ports Authority and the China Merchant Company to run and take part in all the commercial operation of Hambantota Harbour. Share holdings initially will be 80% for the Chinese company and 20% for Sri Lanka Ports Authority. But within six months China's holding will come down to 60% providing there are private sector people from Sri Lanka to purchase those shares at today's value. Actually the total value is 1.4 billion of which is 1.1 billion constitutes 80% of the shares which will be paid up by the Chinese party.
People seem to think that this is a sell out to a foreign country. What are your comments?
It's not like that at all. What is envisaged is a joint venture international company called the Hambantota International Development Company which will be registered in Sri Lanka. At the end of 99 years this land and everything will revert to Sri Lanka. The ownership of the land is with Sri Lanka. The company will not be involved in matters such as security, military, customs etc. All that will be under the purview of the Government of Sri Lanka. This is the first step in developing the Hambantota Economic Zone. We are planning to have about 150 industries there.
How does the government plan on increasing the declining export earnings?
This is a big problem we are facing now. Our export market is tumbling down and that is why the export earnings are declining. Our traditional exports such as tea, rubber, coconut and garments are under severe stress and competition. All our rivals are offering these commodities at a lower cost. Countries like Bangladesh, Thailand and Taiwan are also competing in the same areas such as garments and tea. We don't have an edge over them. Little by little we are losing the grip on our traditional exports. So we have to come up with other exports to increase our foreign earnings.
You seem to think that this Hambantota venture is going to be a game changer to turn around the economy of Sri Lanka. Can you elaborate?
The previous government didn't project this dilemma because money was coming in by way of loans and the absence of money coming in for foreign exports was not shown up. But now that we have come to the ceiling of borrowings and also the repayment period has come we have to strengthen our exports. The only way to do this is to have these export zones. We are very lucky that China is collaborating with us and they have promised to bring in 100 to 150 industries. They will also be using this new harbour. After this phase is completed in a month or two, then the Economic Zone will be opened up.
There are some concerns about the displacement of people with the execution of this venture. What are your views with regard to this?
Some fears regarding this project are that the people will be evicted and houses will be taken. Nothing like that will happen. There is plenty of unencumbered land in Hambantota and also in the Matara and Moneragala Districts. Whatever land we need for the Economic Zone Is available without causing any distress to the population.
There is a lot of chaos regarding the SAITM issue. Do you think this institute is not adhering to proper standards?
That is a highly questionable issue. Medical education has expanded so fast in Sri Lanka that the standards in the regional Medical Colleges also need to be examined. They are also not all that good compared to the Medical College in the good old days. The thing is, all those students and even students who have come from foreign Medical Colleges in Cuba, Bangladesh, Nepal etc., have to sit for what is called the Section 16 examination. It is only once they pass this that they are declared fit to actually pass out as doctors and the Medical Council recognises them. The SAITM students are also willing to sit for that examination. So what's wrong then? Finally if they all face the same examination I don't see a problem. The fate of SAITM is a judicial decision. I think they should be recognised.