Freerunning legend visits Sri Lanka
Freerunner extraordinaire Alex Schauer visited Sri Lanka recently for two weeks in his efforts to escape the cold winter of his hometown in Vienna, Austria. In 2013 Alex was the youngest competitor at the CBS World Parkour Championships in Los Angeles and from there his successes at world freerunning championships has made him one of the most sought after freerunners. While in Sri Lanka, 21 year old Alex did some freerunning on the ramparts in the historic Galle Fort before moving on to explore other parts of Sri Lanka. With amazing athletic ability, a daredevil attitude and enormous bravery, Alex flies through the air as he scales walls and buildings often with a sheer drop beneath. A modern day Spiderman of sorts without the red and blue costume Alex has performed some death defying stunts which has earned him his a global reputation as a fearless freerunner.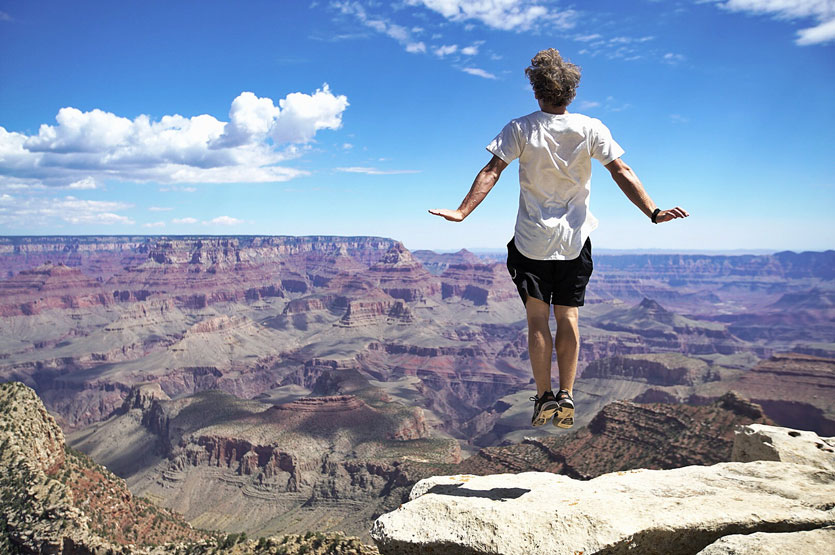 What is freerunning?
Freerunning is the creative way of using your body (and mind) to overcome obstacles and play with them. Parkour on the other hand is more about being efficient, as fast as possible from a to b. To me, I don't really see a difference in both, I train whatever I feel like. It is more about the movement for me!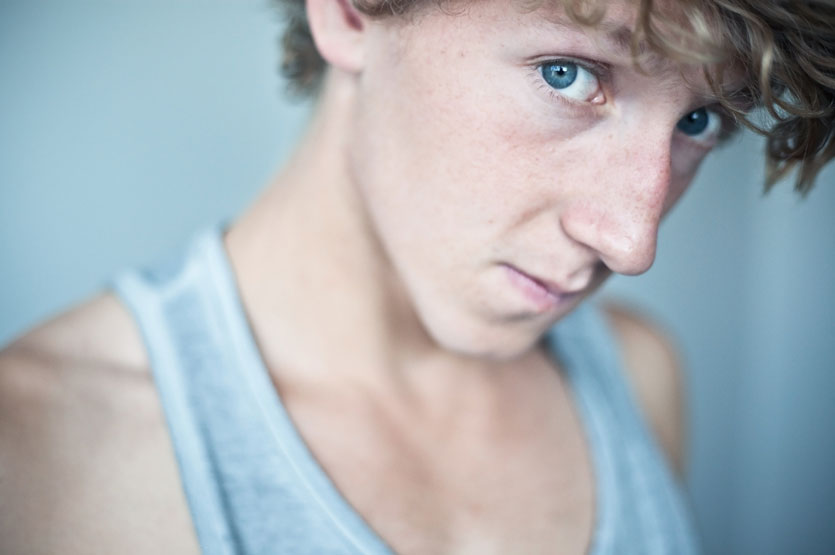 How did you get involved in freerunning?
I was always an active kid, climbing trees and walls, and one day I saw a video of people jumping from wall to wall and house to house and that was the coolest thing for me! I was working as an child actor and TV presenter at that time (when I was 8 - 12 years). I met parkour people who I interviewed back then and straight after the interview we exchanged numbers and I started training regularly.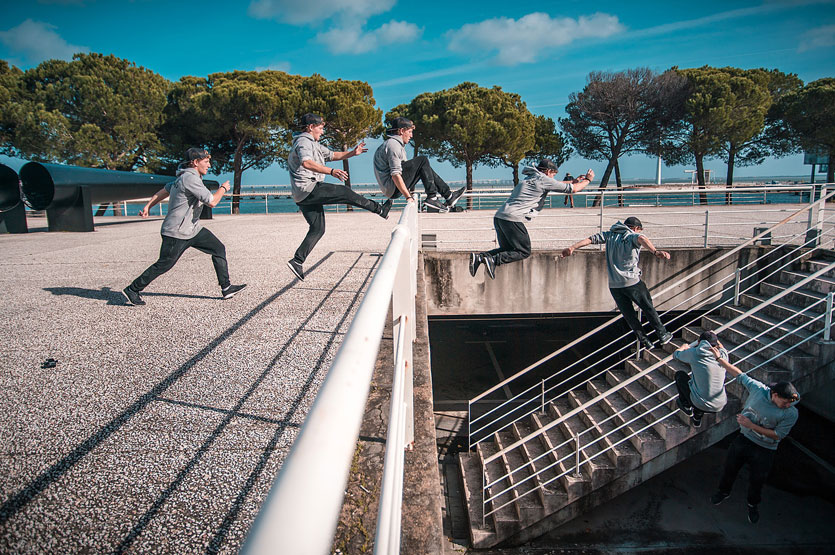 How long have you been freerunning for?
Well technically I started training properly in 2008, so almost 9 years ago, but I was always kind of freerunning, when I was a kid, jumping around on the playground and climbing trees.
What brought you to Sri Lanka?
Every winter I try to escape the cold weather in Europe. I didn't really know where to go this year but I felt like I wanted to explore a country where I had never been to! I heard some good things about Sri Lanka from a few friends and so I decided to meet up with Joseph Henderson (a freerunner I'm travelling with) and travel through Sri Lanka. So far it has been an amazing experience!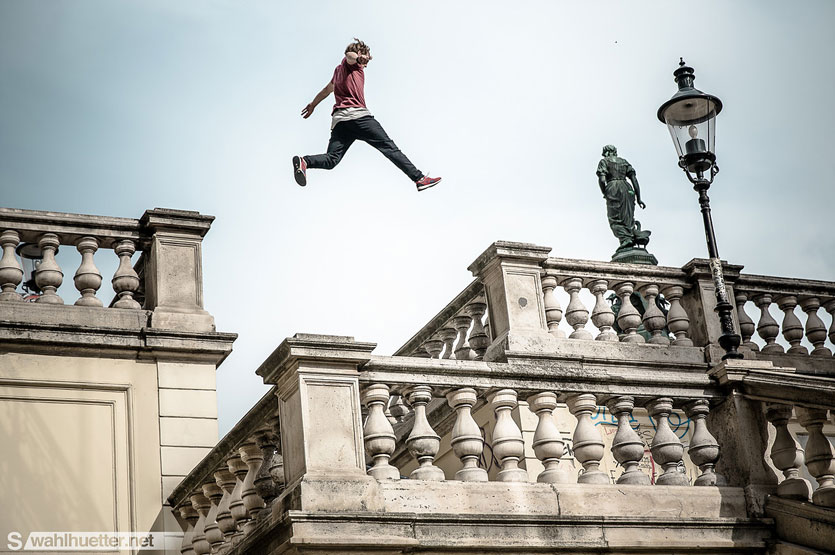 Have you done any freerunning in Sri Lanka? If so where?
Yes, we trained all over Sri Lanka actually. Most of the training happened in Galle at the Fort because the walls and architecture are really good there! Also we did a lot of training on the beaches mostly on the South/West coast!
What was that experience like?
It was amazing to train in Sri Lanka, all the people are so happy and it seemed like they really enjoyed watching us train! Of course the weather is so much better here than in Vienna right now, so I really enjoyed that too! I really like the mentality here!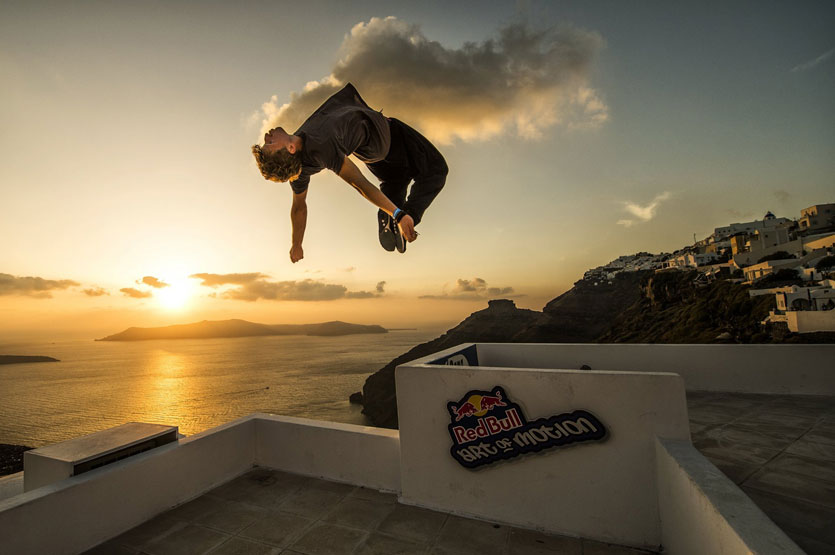 What has been the most dangerous experience you have had while freerunning?
I haven't really had any dangerous experiences. When I train I'm always 100% focused because that's what you have to be! Especially when you are somewhere high up, on a building then you need to be 100% in the moment and only think about the movement and that you intend on doing.
During your freerunning career what has been the most scenic location?
I have been to many beautiful places all around the world but I have to say one of the most breathtaking places was the Machu Picchu. I also really like Singapore because it has really nice training spots, and it's the same with Rio de Janeiro. I also really like the beaches in Sri Lanka!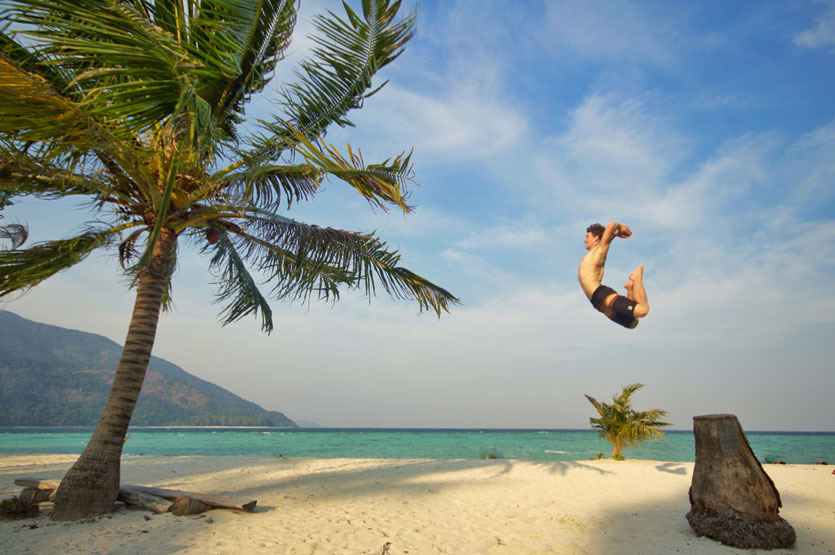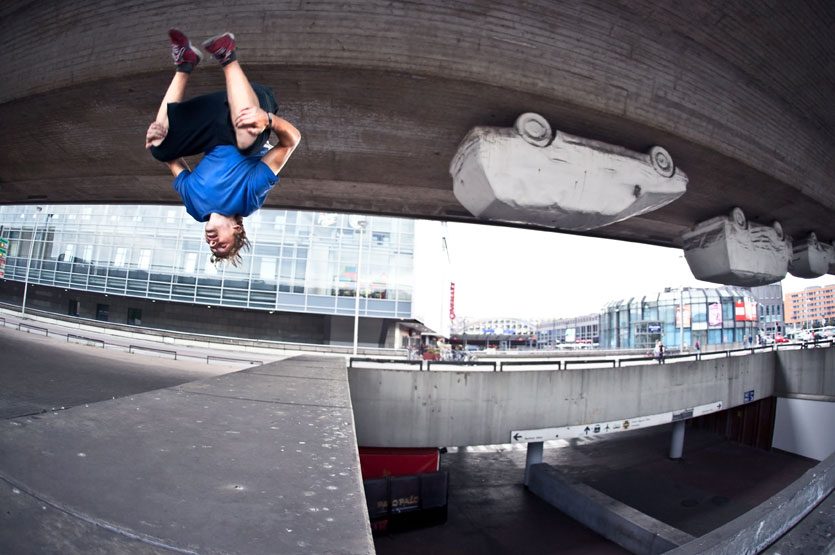 You are considered a legend in your sport. How do you feel about that?
Haha, I don't know about that but I'm always happy to hear when people like my videos and pictures and also if I somehow manage to inspire them through my content! That makes me super happy!
What TV commercials have you appeared in as a freerunning?
I worked on quite a lot of different TV commercials mostly in Austria/Germany over the past few years, and I'm really thankful for the opportunities I have had. It is nice to see the sport growing and that the media tries to push it more forward through using it in TV/cinema.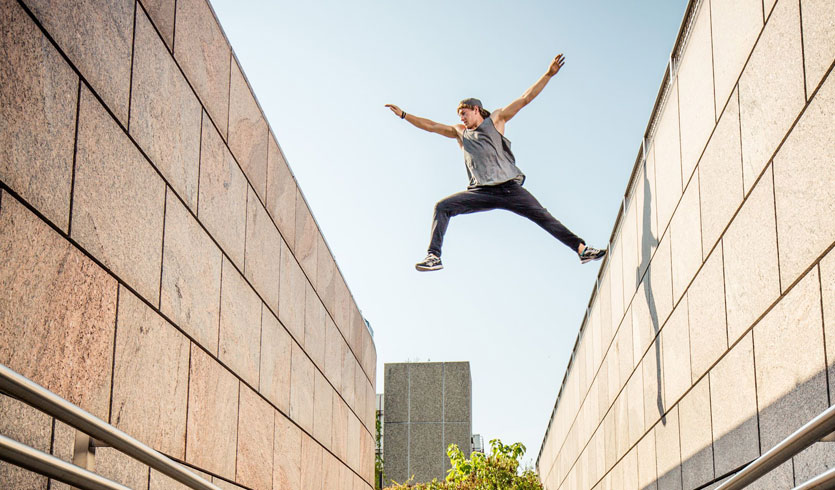 How much training do you do on average per day?
I usually train 5 times a week for around 2 to 6 hours! Rest days for your body is also really important! That's the cool thing about freerunning, there is no coach that tells you what to do and where to be! You are just on your own and you can train whatever and whenever you want. You just have to find a cool and fun location and a comfortable pair of shoes, that's it!
Do you have to have any gymnastic ability to do what you do?
I don't have a gymnastics background. I learned all the flips and techniques that I need on my own or from friends! There is no gymnastics background needed. Anyone can do parkour/freerunning. Before I started training freerunning I did a little bit of skateboarding and some football and all that, but nothing special.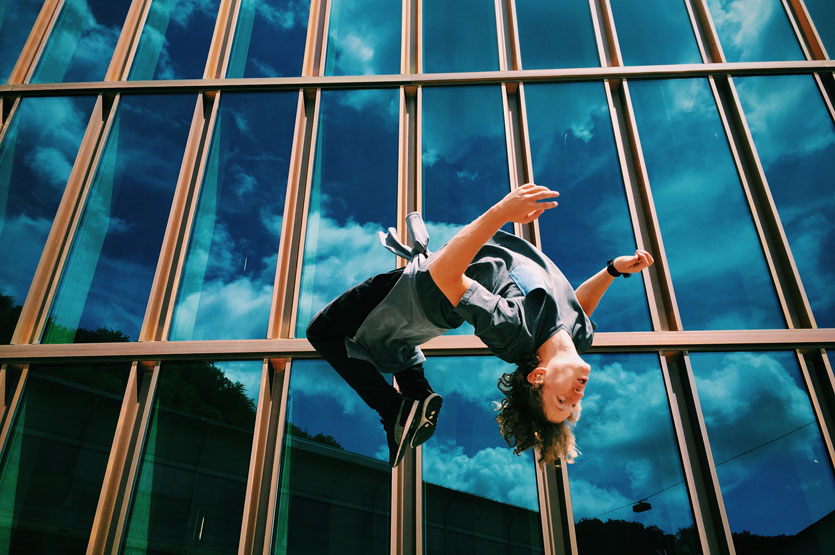 When and where is the next global championship that you will take part in?
I'm not to sure yet where and when the next big competition will take place! Maybe in Europe, maybe in China or in America! Our sport is very spontaneous, haha! There are definitely a few competitions happening in America this summer, and a big one like every year in Santorini, Greece.