Promoting Sri Lankan Cuisine Worldwide
With Sri Lanka fast gaining momentum as a must visit exotic isle, the world's media in all its forms are also focusing their attention on various aspects of Sri Lanka. Culinary Edge TV hosted by Ellard, a self proclaimed dillettante turned culinary adventurer and Bailey Ferguson - a former Miss Nebraska turned artist were in Sri Lanka to film Sri Lankan cuisine which will be featured in series two of their global cooking adventures.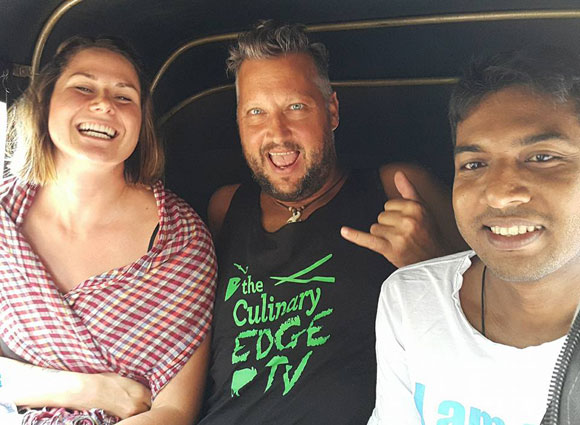 The Culinary Edge TV combines cooking, culture, travel, science, story-telling, and interesting characters in captivating culinary adventures. "One of the best ways to understand other cultures is through their food," said Ellard. "Our intention is to spotlight the interesting cooking and food-related activities that people are doing in less discovered settings. I also like featuring people who grow and harvest their own food". The Culinary Edge TV spotlights the human ritual of harvesting (fishing, hunting, picking), preparing and sharing a meal. The Culinary Edge TV also highlights the new food consciousness that is emerging about the importance of eating food with quality ingredients - not processed food.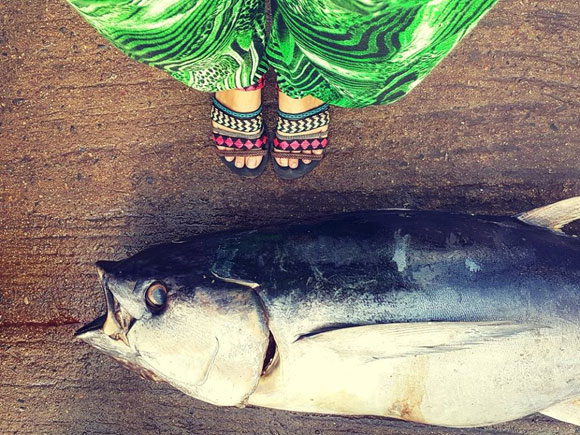 The Culinary Edge TV is broadcast in San Fransisco and Hawaii in addition to YouTube where they have a huge following. The duo completed their Sri Lankan culinary odyssey by going on a fishing expedition in Negombo and cooking a feast at Hangover Hostels, Seeduwa.
What made you start a video food blog?
In 2012, Ellard was camping in the mountains of California with his friends who share his passion for good food. At their campsite, they had a gourmet meal set out all prepared outside in a beautiful natural environment using only an open fire. Ellard thought, "I should be filming this" and the Culinary Edge TV was born.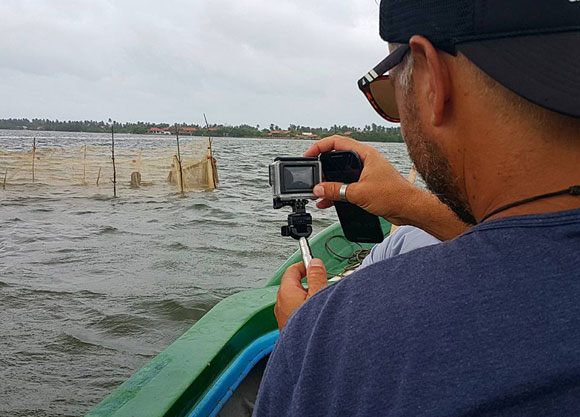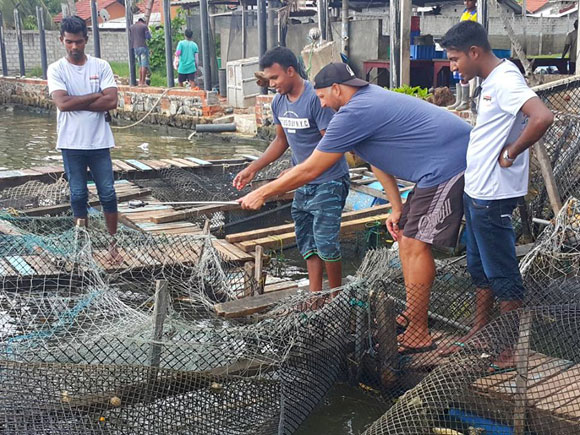 Where does your interest in cuisine stem from?
Ellard's ethnicity is Italian and food is such an important part of Italian culture. Additionally, there is a food renaissance happening in America right now, with an emphasis on eating food that is local and harvested sustainably - in a way that doesn't damage the environment. Food is also a great way to get to know different places and different cultures. Our show focuses on authentic food adventures.
Where in the world has your culinary odyssey taken you?
We started Season 2 of our show in Hawaii then went to Japan, Malaysia, Vietnam, Cambodia, Thailand and came to Sri Lanka. Next we will travel to the Maldives, South India and Italy.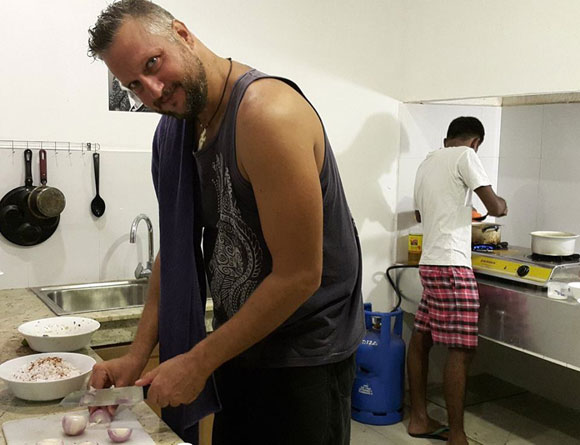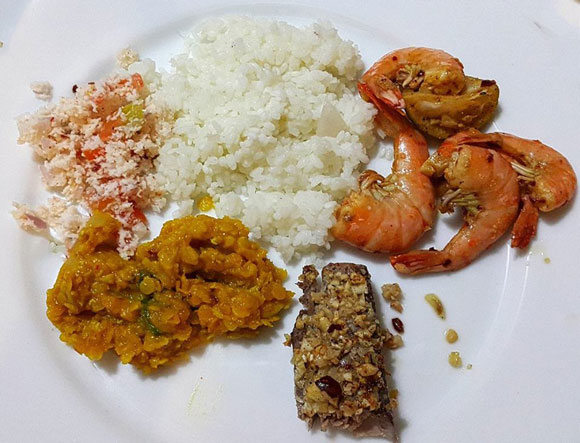 What prompted you to visit Sri Lanka?
We are surfers and when we were planning our travels, we mentioned it to a friend who said Sri Lanka has super surfing, excellent food and the people are great. We were sold!
What do you like about the local cuisine?
First, food that is produced locally is usually fresher, generally tastes better, and has less preservatives and chemical ingredients. But also, food that is produced locally doesn't require so many resources to make it to it's end destination and that is better for the environment. Lastly, when you consume local food you help the people in your local community and you are likely to know better how the food was produced.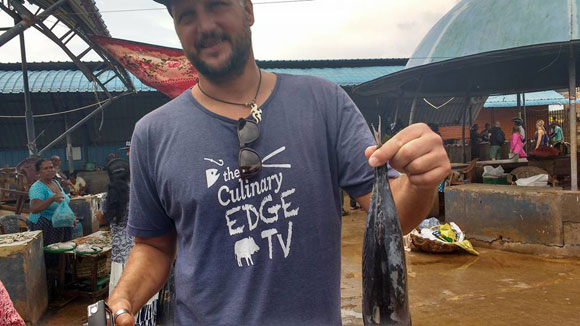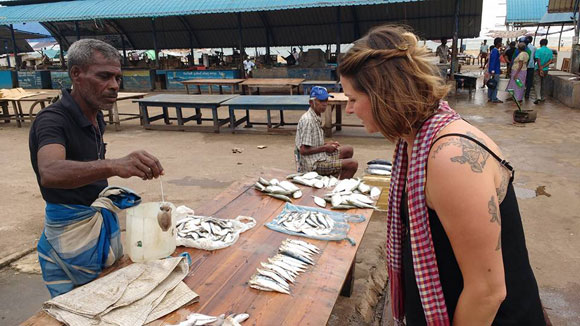 Any favourite dishes?
The Sri Lankan curries are great. Nice and spicy. We love the coconut sambal, all the different styles of handmade rotti and other short eats - we particularly love the local ginger beer, hoppers and curd. Another great part about Sri Lankan food is that there are many local high quality whole foods available at very affordable prices. Buffalo curd, great spices, treacle, peanuts, coconuts, fruits, honey, coconut oil, rice, fish, dahl, tea, and so much more. Many of these types of products are expensive in our country and therefore less accessible. They are part of the everyday diet in Sri Lanka and we love that.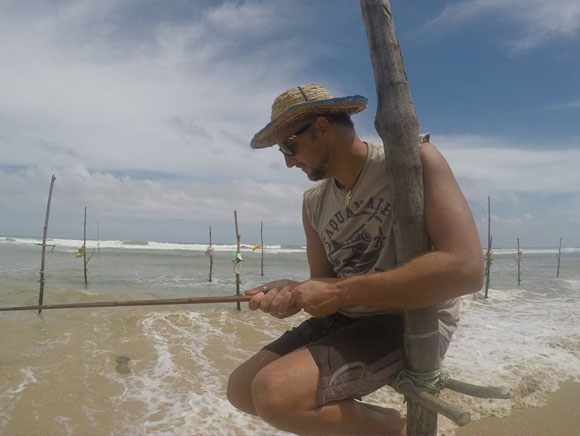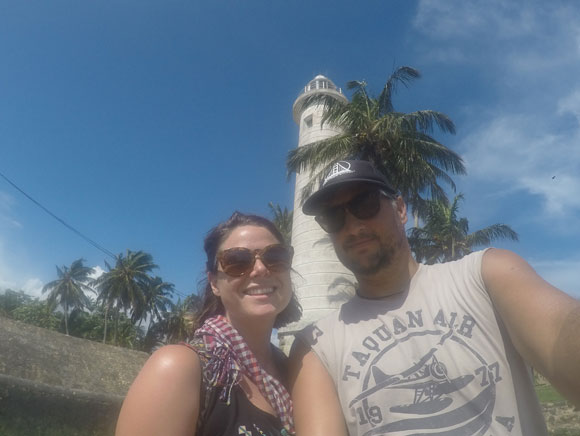 What's the abiding memory you have if Sri Lanka?
Too numerous to mention but above all we will remember the kindness of the people here. Sri Lankans have a generous spirit.
Where in Sri Lanka have you travelled to?
We took the train from Colombo to Mirissa beach. We spent time in Weligama, Galle, and Tissamaharama for Yala National Park. We spent almost two weeks in Arugam Bay. Then travelled to high country, visiting Ella, taking the train to Kandy and ending back in Negombo for a fishing trip with our friends at the Hangover Hostels in Seeduwa.
By Tina Edward Gunawardhana