Breaking free from the shackles of oppression and relegating the notion of colonial romanticism to the past was the strong message that emanated from the runway show of Stefan Andre Joachim.

This was a sleek and slick show held at Trace City to celebrate Stefan's thirty years in fashion. For Stefan, creativity is part of his DNA. From interior and fashion design to creating concepts and creating ideas, creativity courses through his veins.
An outspoken personality, for Stefan this fashion show was the perfect platform to express nay vent his annoyance on a range of topics that he feels betrays our inherent Sri Lankan identity. The new enfant terrible of Sri Lankan fashion, Stefan's clarion call is decolonization and this was reflected in his collection.
What's the name of this collection?
"Colonial Romance" is a concept by Andre Estefan. The fashion aspect was just one part of the creative expression. The rest of the year will see the unfolding of the total concept by way of my personal journey through other forms of expression.
How long have you been a Designer for?
In my head, it feels like a 1000 years but if I conform to the norm it would be 30. I had my first show in 1988.
What fabrics did you use?
I used a variation of fabrics because Sri Lanka has NO fabrics where you can decide and then shop. The process is pretty primitive that way. You need to check on the availability first and then look at what can be done.
This show had had subliminal messages in each segment. What were they?
Haha. I don't think I could ever be accused of this. I think the message was very in your face and if you were even remotely blind or deaf that was taken care of in how it was presented to you. The message of how we have embraced our colonial past and forgotten what it means to own our own identity.

The want to constantly look fair and lovely even at the cost of losing your melanin and inviting death by skin cancer at the age of 18.
The discussion of "Ethical Fashion" (roll of eyes) by self-proclaimed fashion experts when the beginning of all ethics should be how you treat your fellow humans by way of a minimum wage.

Ethics is something that doesn't need to be taught to us by the west. Especially, by the west. There is nothing to learn about ethics, you are either ethical or not. I'm not a believer in holding hands and playing to the western gallery. Surely, we don't need to be told by "experts" that what we have done to our fellow countrymen is wrong? Before we start spending money on technology to convert plastic bottles into Kaftans or some equally irrational nonsense why don't we pay our starving labour force better?

The very labour that keep some of the multi-millionaires of the garment trade in their luxury houses, cars and clothing brands? Isn't what's happening here almost a form of a repetition of our colonial past?
It's the same in the tea trade. We need to PAY the backbone of the trade and treat them like fellow humans correctly first!!
Poor Meen-Amma has been plucking tea with no break from the time she was brought here by force from India and made to live in the most appalling conditions for over the last 150 years! Why is it so hard for these greedy businesses to see that they only continue in the same ways of the imperialists? Why is it so hard to be able to see Meen-Amma's children as our own? How would any of us feel if our child had to live, eat, school and void our bowels in the same deplorable conditions as Meen-Ammas family?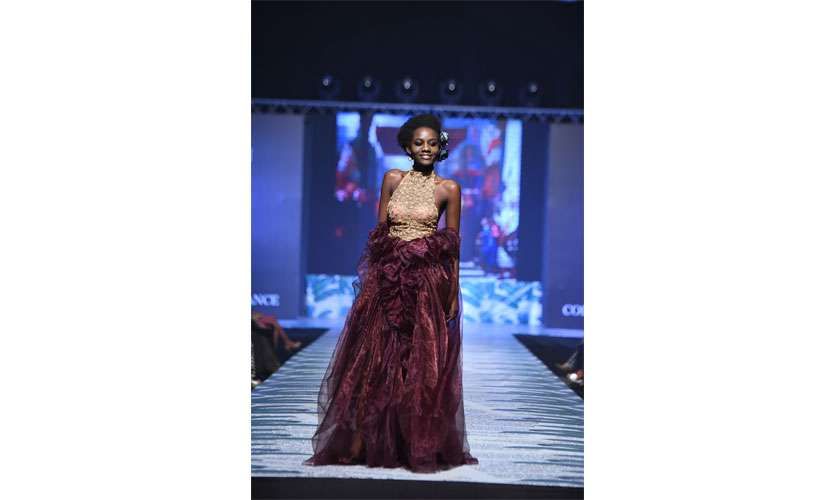 What was the overall message you were trying to communicate through your collection?
DECOLONISE - DECOLONISE -DECOLONISE even now!
Let go of the rubbish we have been made to believe in!
I am the last person who believes in a blame game. What's done is done and we need to move on. BUT it's about the awareness we need to create, the awareness of the damage it has created and the impact it continues to have on our society today.
Colonial Romance is about awareness, Colonial Romance is about art with passion and a responsibility towards teaching the youth what once was. We can't do anything about the past but we can do something about the future. We chose to ignore to date the way we as a country were treated. We chose to invite back the very oppressors, the very colonizers to celebrate OUR day of independence in this country. What nonsense is that?

How long did you spend conceptualising this collection?
Almost a lifetime I believe.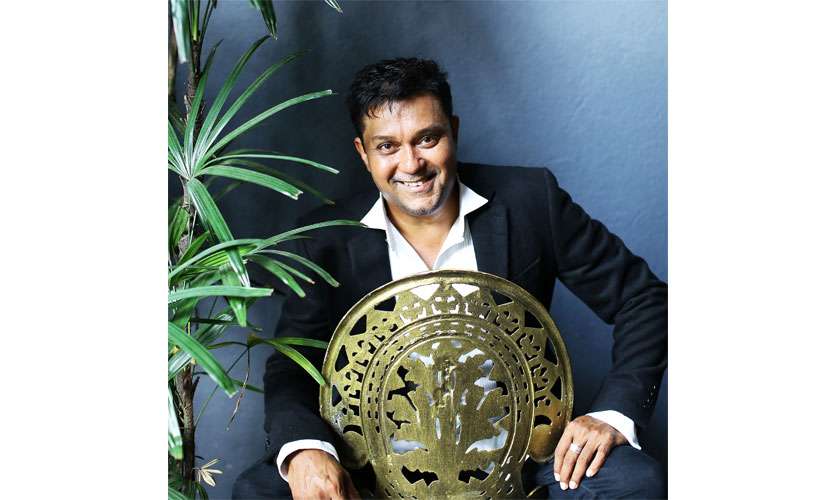 You have several irons in the fire. What are some of them?
I prefer passions in the fire
Andre Estefan, Arq Style House, Flamingo House, the Love Bar and The Attic.
Would you ever consider a return to fashion?
I think I have only just begun.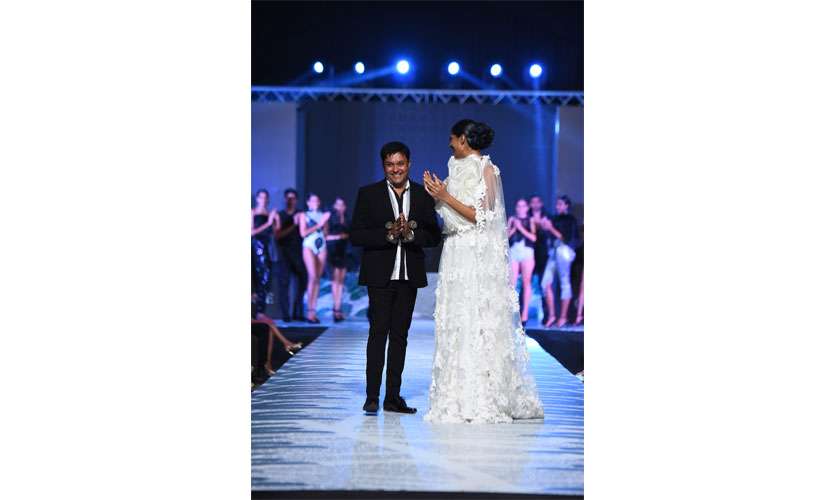 What is your career path henceforth?
Historically, we are a creative nation. A country that had some of the most amazing craft people. We have lost most of it because no government has truly invested in keeping these crafts alive.
I have always believed in the possibility of earning off our creativity opposed to our labour. We still earn off our labour force, be it the women and men n the garment trade or as domestic labour in the middle east. We can be better than this BUT the country needs to invest in this path. I have many colleagues who through the IT industry have invested personal money in order to create this opportunity for the youth, but this is the job of any government of the day, and it needs to be an effort agreed by all governing and those in opposition not to break this momentum for the greater good of the country.
It is the job of the government to ensure that every single one of these companies have the required support in order to forge ahead at lightning speeds and put a stop to all this union interference every time some rusty government train feels threatened.

On a personal note of my career path, I will put Andre Estefan on the fashion map internationally, no matter what I do. As I am a Sri Lankan, I hope that helps the country in some little way, but I wont hold my breath on that one.
Photos: Manoj Ratnayake