Indian novelist and scholar, Jaina Sanga's works include Silk Fish Opium (2012), Train to Bombay (2015) and Tourist Season (2017). She has also an academic book on Salman Rushdie; Salman Rushdie's Postcolonial Metaphors (2001) and edited two volumes on South Asian literature.
Currently living in Dallas, she is well on her way to her fourth book; a detective novel set in India.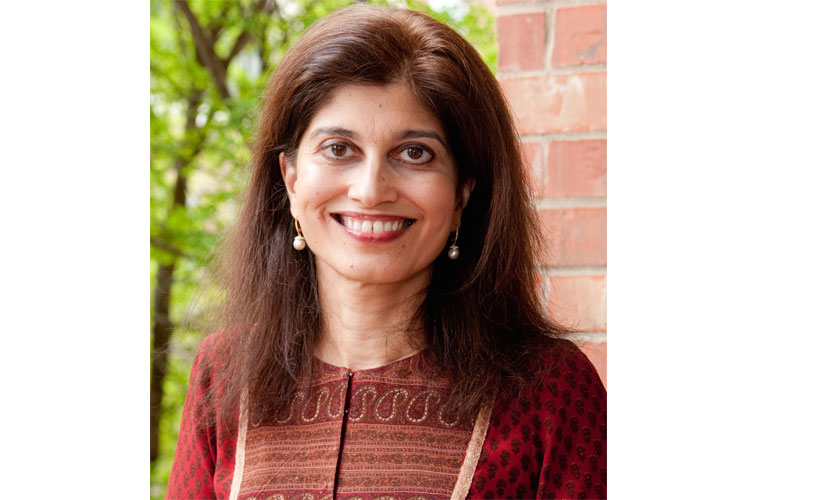 1.

You started out as an academic. What got you into writing fiction?
I taught English and South Asian Studies for several years and although I enjoyed being in the classroom and interacting with students, I was frustrated with department politics at the university. Having written academic articles and books, I thought it would be easy to write fiction. Of course, I was
mistaken,
and soon discovered that writing fiction is much more difficult. However, having made the turn, I'm fascinated and humbled by the creative process; I'm amazed at the stillness that I feel on those rare good days when I'm totally focused on the page and the words just flow.
2.

Tell us a little about your latest book, Tourist Season?
Tourist Season is a collection of two novellas. The title story focuses on Ramchander, a small-time shopkeeper in a Himalayan hill station, whose quiet existence is disrupted when a tourist woman from Mumbai finds a 16th century antique amidst the paraphernalia of his shop. When he signs up for a project that involves relocating the town's monkeys and the project takes a turn for the dangerous, Ramchander is presented with a momentous dilemma: should he
fulfill
his romantic yearnings and follow the tourist woman to Mumbai? Or, should he continue his dull life in the hill station, walking about the mountains, and running his provision shop?
The second story, The River, is about a
Ganges
pilgrimage. It features a middling professor of Hindu mythology who meets an American reporter, a woman who is writing an article about the polluted river. When he accompanies her to interviews, acting as
translator
or expounding on the idiosyncrasies of Indian culture, his days become filled with adventure. Soon, he, too, grows interested in the sacred river's erratic moods and colourful
history,
and strikes upon a unique idea to tackle the river's pollution.
Having written a novel, Silk Fish Opium, and a book of short stories, Train to Bombay, I was eager to take on the challenge of the novella. I've discovered that the novella is a difficult and eccentric form, given its need to maintain a single, unrelenting idea that is both compressed yet extended. I was also grappling with environmental issues, and this theme is embedded in both novellas in this collection.
3.

You've published a book on Salman Rushdie. Are you a big fan of his work and has his writing ever been an influence on your writing?
My book on Salman Rushdie is a textual analysis of his novels. I read Rushdie's novels as a graduate
student,
and was immediately struck by his use of the English language. Moreover, his novels are all grand in vision and scope. I was born and raised in Bombay, and Midnight's Children and The Moor's Last Sigh, helped me identify with the city of my birth in protean ways. The main thing that I've learned from Rushdie is that politics and history matter. You can write a simple love story, but if you set it in a politically charged moment in history, it becomes more complicated, and ultimately more interesting.
4.

You are currently working on a detective novel; can you give us a small insight on what readers can expect?
The novel is set in present-day Mumbai and features car chases, gun fights, bombs, computer scams, and a two-man detective team (uncle and nephew) who come to a new understanding about each other and their place in the world as they race around the city.
5.

What influenced your fourth book and since it's a detective novel, how much research has gone into it?
The germ of the plot is based on an article I read in The New York Times a few years ago. As I write, I'm constantly researching the geography of the city, the history of certain real events that took place in Mumbai, and the motives behind them. Ultimately, I'm creating fiction and I have the license to embellish – but I tend to forget this sometimes, especially on those extraordinary days when what I'm writing actually seems to come alive.
6.

Your fourth book is set in India yet you are writing from Dallas, Texas. What helps you to imagine India in your head while you are writing?
So far, all my fiction has been set in India. I don't have any trouble imagining the sights and sounds of India while I write at my desk in Dallas. In fact, in as much as I try to dismiss India from my thoughts, the spirit of the place keeps asserting itself onto the page.
7.

What inspires you to write?
Reading good literature inspires me to write. I'm also inspired by the changing colours of the sky outside my window and the three maple trees that stand sentry-like whenever I look up, and the quiet groan of my neighbour's car starting and retreating down the driveway, the distant din of traffic, the roar of a low-flying airplane, the song playing on my radio, the framed sepia prints of Mumbai hanging on the wall next to the bookcase, the unruly pile of papers on my desk, the aroma candle that once filled the room with the scent of jasmine but has now lost its wick, the squat flower vase that serves as a pencil jar and is crammed with more pens and pencils than I will ever use, and the white tea cups accumulating on my desk that I really should wash before the dregs congeal at the bottom… All this, and so much more inspires me to write!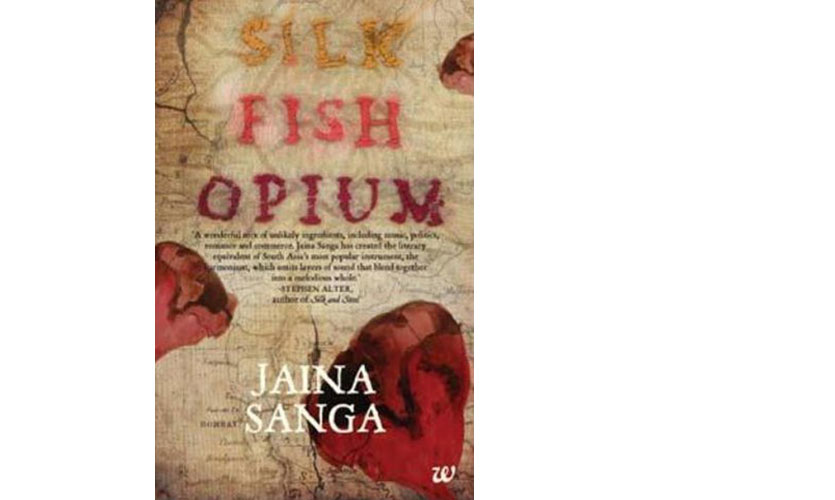 What's your favourite way to unwind after a long day of writing?
I have to do something physical after spending hours hunched in a chair, so I practise yoga or go for long walks. After that, and, after tending to the usual domestic tasks, there's nothing better than settling down to read a book after a long day of writing.
The Fairway Galle Literary Festival (FGLF) returns for its ninth year at the Galle Fort from the 24th – 28th of January 2018.
For more information about the 2018 Festival visit galleliteraryfestival.com/
Check out our previous author interviews.