Ticking back in time
Hidden amongst computer and electronic stores along the Galle Road, right in front of the Majestic City is a shop that has dealt with time for 76 years. K. Don Willie and Sons, experts in horology have been pioneers in the field of repairing and restoring clocks and watches. Established back in 1941 by Kaluarachchige Don Willie and his two sons K. Don Leonard and K. Don Patrick, the initial objective was to maintain the optical and navigational instruments of the Royal Navy whose Eastern Fleet was stationed in Sri Lanka (then Ceylon) at the time.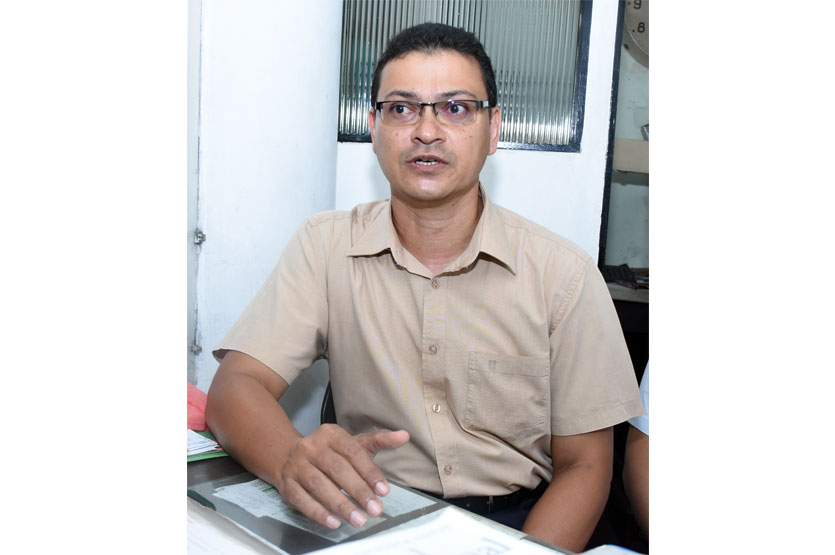 Gihan Jayatilleke
This legendary business that has strived to make people work as punctually as possible, is winding down its service at the end of this month. When Life Online stepped in to this space, we saw several antique pieces most of which were given away to their original owners. Speaking to Life Online, Gihan and Rohan Jayatilleke, K. Don Patrick's sons who have been looking after the business to date said that at the time, their grandfather Kaluarachchige Don Willie was the Chief of Instruments at the Colombo Observatory during the early 1920's. "He didn't have any formal education with regard to handling these technical instruments but was self-taught. The British Navy at the time needed someone to do their servicing of navigational equipment and then his name was mentioned somewhere and he engaged in these services. So subsequently he left the observatory to set up his career with the Navy."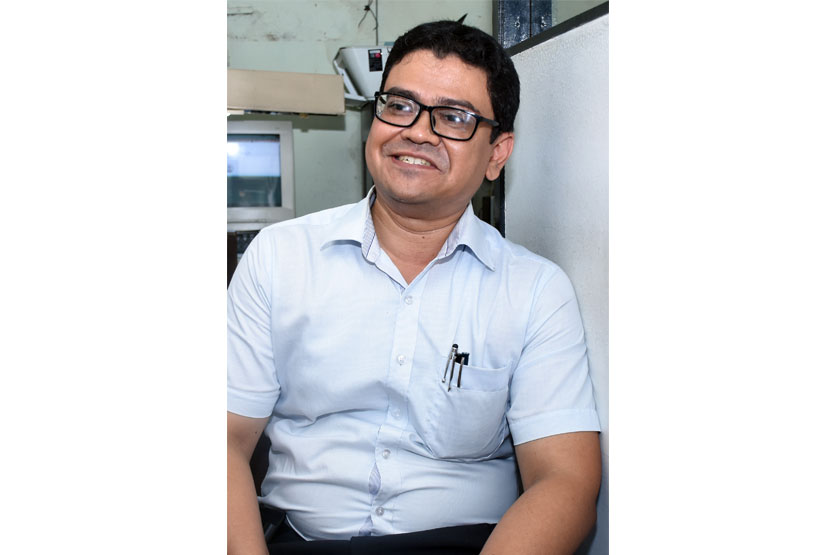 Rohan Jayatilleke
"We have been concentrating on navigational and optical instruments for the Navy which later turned to clocks and other instruments for the general public. It has greatly remained that way and it was probably the only place that did restoration work for antique watches and clocks," said Rohan.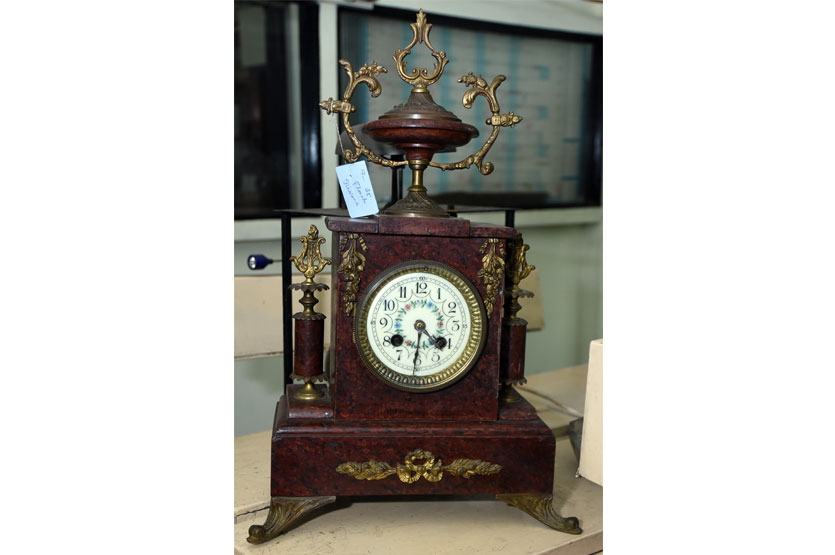 When asked to why they are closing down the business, Gihan said that the number of skilled people interested in this field has started to reduce over the years. "From about 15-20 people in the staff we were left with around two of them. It's difficult to recruit people with similar interests or those who have an aptitude to learn these kinds of skills. Since people are lacking their interests then we too thought it's better to do something different. We have been restoring antique clocks and watches and that has been our specialty. We installed our last restoration work recently which was a grandfather clock dating back to about 120 years. A clock like that has no manuals and companies have closed down so one has to do a bit of research when doing the restoration. This is the kind of thing that we are known for and it's the ability and knowledge we have to 'bring something back to life".
K. Don Willie & Sons possesses one of the best-equipped workshops for the restoration, repair, and servicing of watches and clocks in Sri Lanka. Much of its equipment and tooling is of British and Swiss origin. This includes a British made "Myford" engine lathe which is used for heavy turning work and several Swiss high precision watchmakers lathes. Furthermore they also have several types of diagnostic and testing equipment. The other diagnostic tools include three sizes of Depthing tools for checking wheel spacing of any form of watch or clock from the largest Loncase to the smallest wristwatch. Other tools include several types of poising tools, instruments for measuring the angle of pallet jewels, several sets of jewelling stakes etc.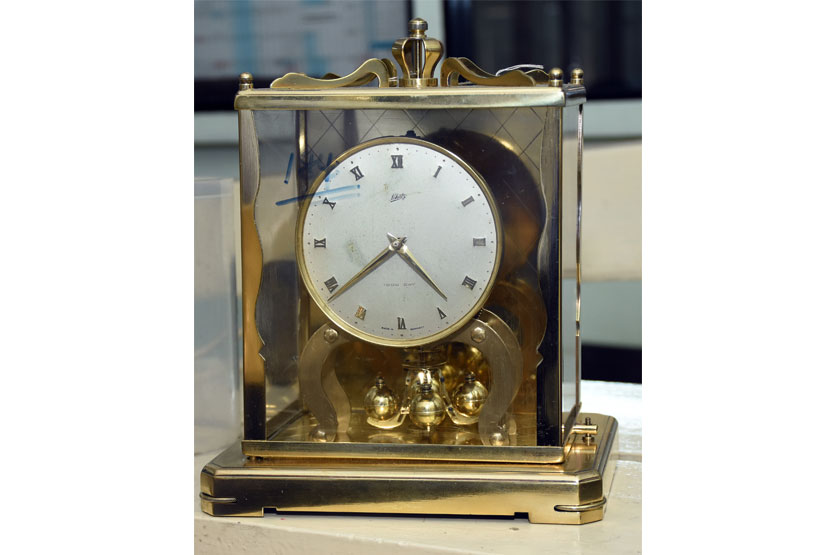 Its most prestigious large-scale contract to date would have to be the restoration of the Chatham Street tower clock in the early 1980s. They have had an on and off association with this clock for a period of over 50 years. Mr. K. Don Willie has had an association with this clock for a far longer period in his private capacity, especially during the time he was the head of the instruments section of the Colombo Observatory. Apart from the Chatham Street clock, K. Don Willie & Sons have been associated in some way or another with almost all the public clocks built in Sri Lanka prior to the 1970s. These include the clock towers of Jaffna, Trincomalee, Batticaloa, Ratnapura, Kuliyapitiya, Galle, Matara, Piliyandala to name a few.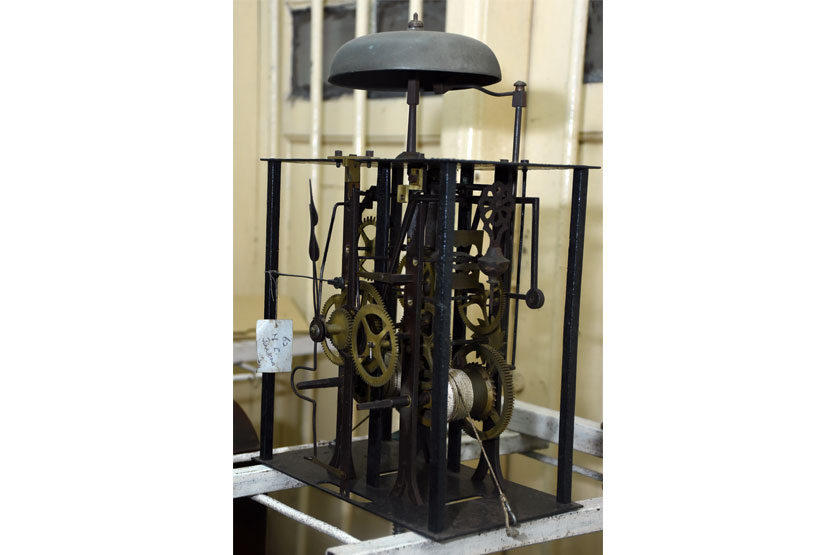 In their concluding remarks, Gihan and Rohan said that they see a demand in people who are interested in collecting antiques although there are not enough skilled people in the field. "Many of our customers are serious collectors and they include people in the corporate world as well. The field of restoration deals with historic pieces and one cannot do anything on their own free will. Sri Lankans lack tradesmen skills because in other countries people explore skills such as jewellery making etc. In fact in these countries tradesmen are highly skilled and highly sought after. But unfortunately in Sri Lanka it's going the other way round. I think that there's a stigma associated with what you do as a profession and this is a vicious cycle that needs to be broken."
---
PHOTOGRAPHS by Kushan Pathiraja