The life of a philanderer is not an easy one. More so if you have more money than you know what to do with and decide to treat your younger girlfriend. Behind your wife's back, obviously. The universe has a funny way of messing up your well-thought out plans, and won't let you have your cake and eat it too, as Kusal Kukulawala will soon learn.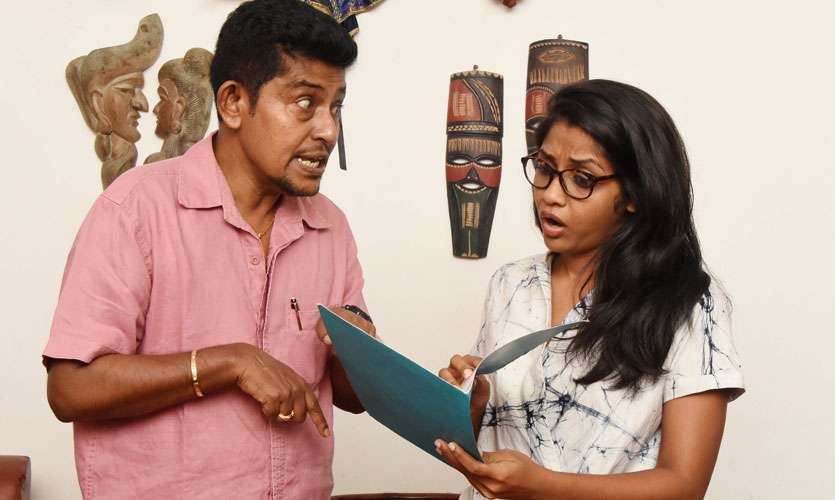 In a bid to celebrate his 3 month anniversary with his newest muse Priyanka, Kusal decides to take her to Unawatuna, where he will present her with a diamond necklace. The necklace, he decides, will certain win her over enough to ensure he gets lucky. Riding high off excitement and anticipation, Kusal never envisions that his plans could get derailed, which it does, thanks to his wife Deepika. Having just spotted the diamond necklace, with a lovely note to boot, Deepika naturally assumes its for her, much to Kusal's dismay. Priyanka already knows what the necklace looks like - having seen it and picked it out herself, so how on earth would he pry it off his wife's clutches? Or will he?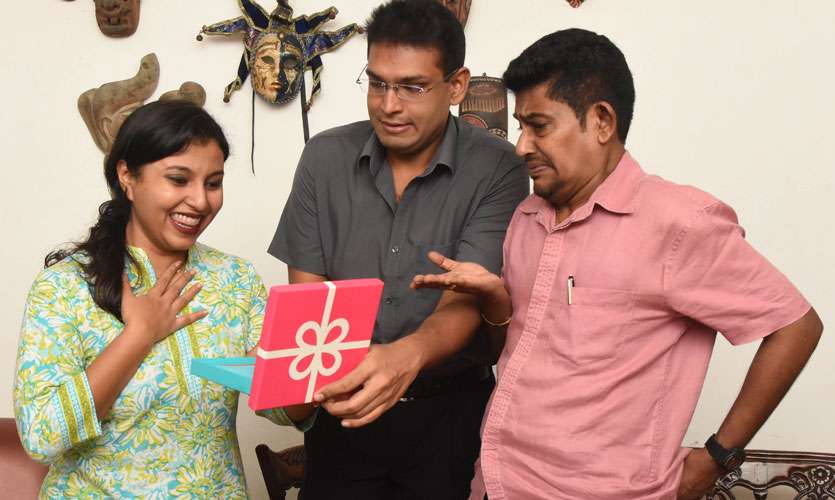 The quandary is made worse as more folks - those in the know and those who accidentally stumble in - get unwittingly caught up in the drama. Whether it's Kusal's trusted jeweller Percy swooping in to save his most loyal customer during his time of need, his buddy Danny ending up an unwilling participant or even Kusal's bumbling secretary and that annoying lady from the womens charity ending up smack in the middle of the problems, the audience will have plenty of rib tickling laughs to keep themselves amused throughout.
The Daily Mirror Life dropped by during rehearsal to catch up with the cast. Here's what they had to say about their roles in the play.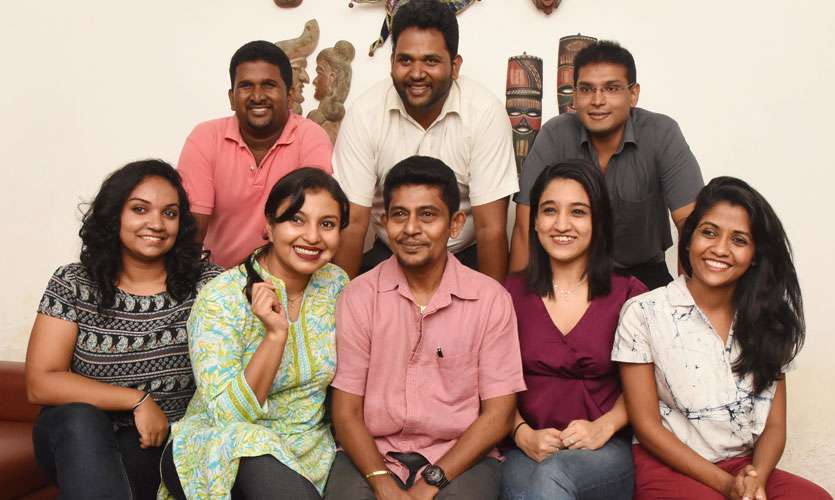 Indu
I'm playing Kusal Kukulawala, and he's the one who's cheating on his wife. Obviously, it's not the first time, he's been doing this - He's not at all like me, because I take my responsibilities very seriously. I feel like Kusal is someone who inherited wealth, because then they don't actually appreciate the value of it. So spending it on women or whatever that takes his fancy is very easy. So basically, that's Kusal.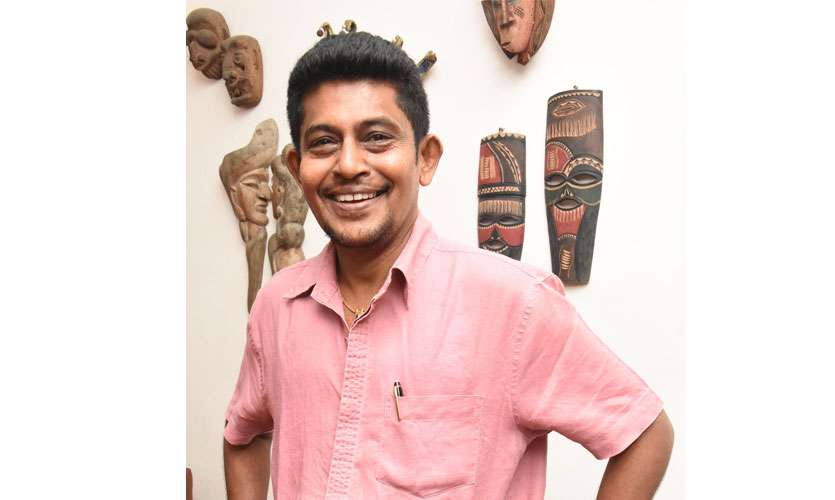 Sanwada
Mrs. Deepika Kukulawala. I'm aware of my husband's philandering nature. I'm quite happy with my relationship, I'm doing my philanthropic work on the side helping orphanages and stuff like that. I'm quite content and I would like to say that I think I am a likeable person. You also wonder why Kusal needs to trade her in for a younger model. But I suppose some men feel like they need to validate something. It's fun - again, I play Indu's wife in this. In real life and on stage. So yeah, fun.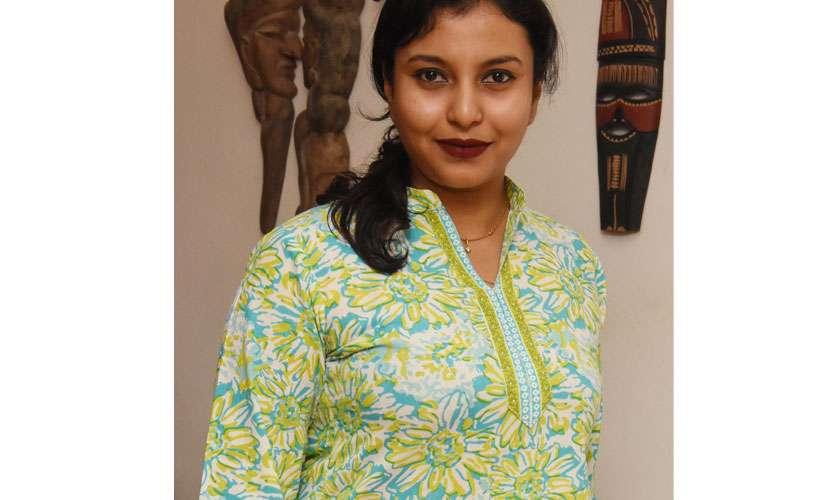 Jaliya
I play Percy the jeweller, manager of Perfect Diamonds. So I come in to give the necklace that starts all the drama. It's very obvious right at the outset that we are very good friends and old business partners - that is, we've been doing this business for a very long time and it's an established thing. A very normal thing for me to give jewellery to him and he will wire the money to me and it's a normal thing. It's no big deal. Also, later on, you find out that Kusal is such a good customer that at the drop of a hat I can do various things for him.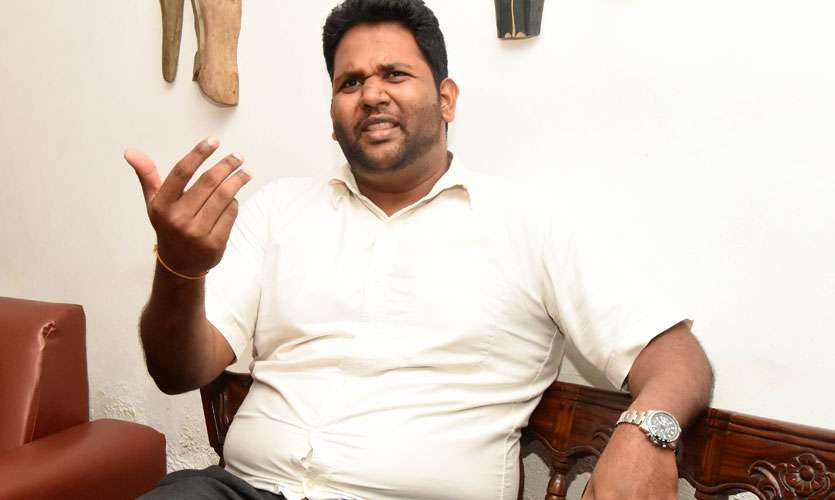 Sahan
So I play Asela. I work for the Kukulawala Group in the legal department and I am the person who handles the paperwork that's being pushed around mentioning so many places. As a character, I think I'm very intimidated by the boss. The boss says jump, I say how high?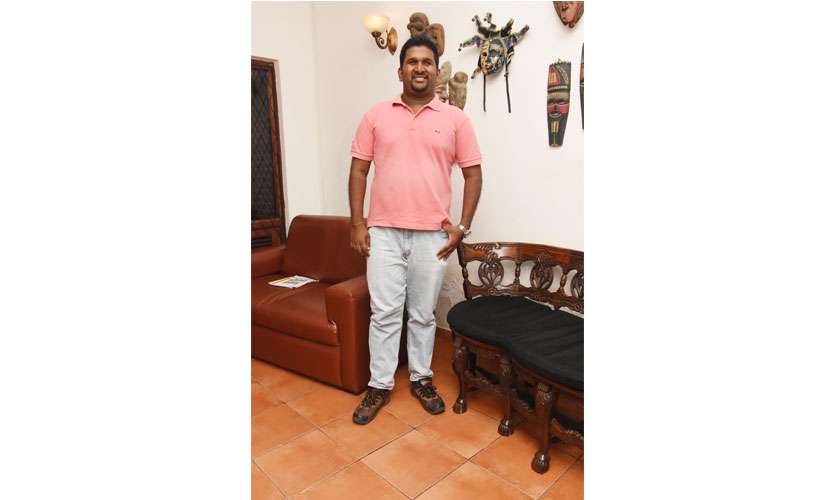 Minoli
I'm Menaka. I'm Mr. Kukulawala's new secretary, two weeks into the job. I'm sort of like a bumbling character, but unintentionally. And our relationship is - I'm petrified of Mr Kukulawala, but I try to sort of soldier on anyway. Deepika, Mr. Kukulawala's wife tries to give me a little bit of courage. So I inadvertently drop bricks all over the place.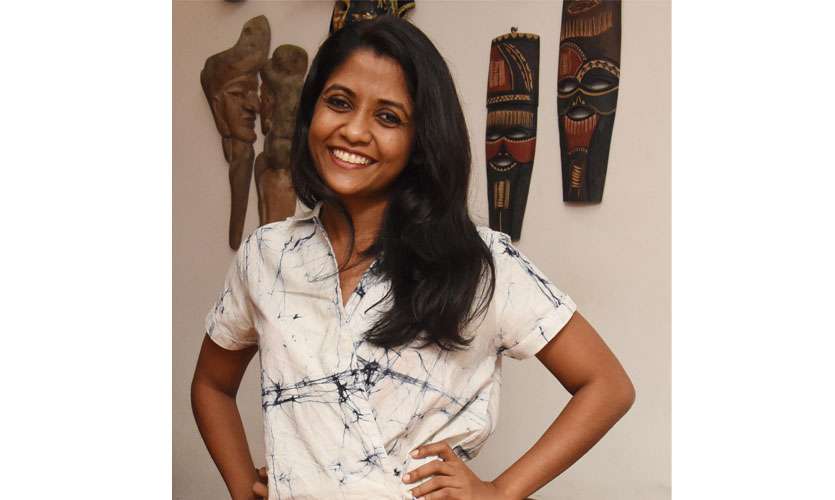 Abbas
So I'm Danny. I'm the financial controller of Kukulawala Holdings, and I'm also Kusal's good friend and indirectly get dragged into helping with all his activities because I'm the one who transfers all the money and transactions and try to cover it up. So I think the two of them have a good rapport going on. Character wise, we are very different. I don't see Danny doing anything that Kusal does, but there are real life relationships also like that where two differently thinking parties conspire to allow one party to have their way.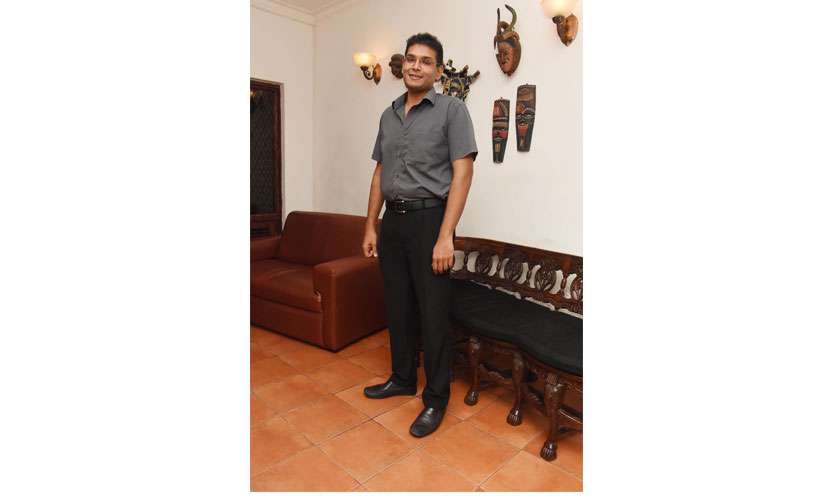 Saneesha
So I play Priyanka Hadagoda, who's Kusal's younger girlfriend who apparently looks like a model. I come because it's our 3 month anniversary - 3 months since we met - so he's giving me a diamond necklace. So he's planning to take me to Unawatuna on a date so he can give me the necklace. So I'm a naive person because I believe everything he says. Playing the role is a little awkward for me because I've known him (Indu) since I was a child - he has carried me as a baby. So it's a bit awkward to be his girlfriend in this play, but I'm getting used to it. Slowly.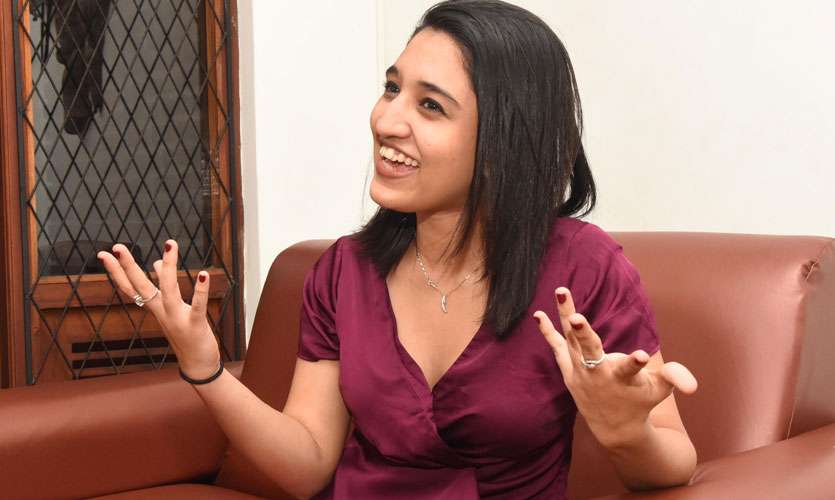 Kamanthi
So I'm Monica Illanasuriya. I represent a women's charity called 'We the Women for the Women'. The audience keeps hearing my name off stage - the secretary keeps saying I'm on the line and that I want to speak to Kusal, but I make my grand entrance at the end. I get the secretary into a lot of trouble because I gatecrash in order to meet Kusal Kukulawala.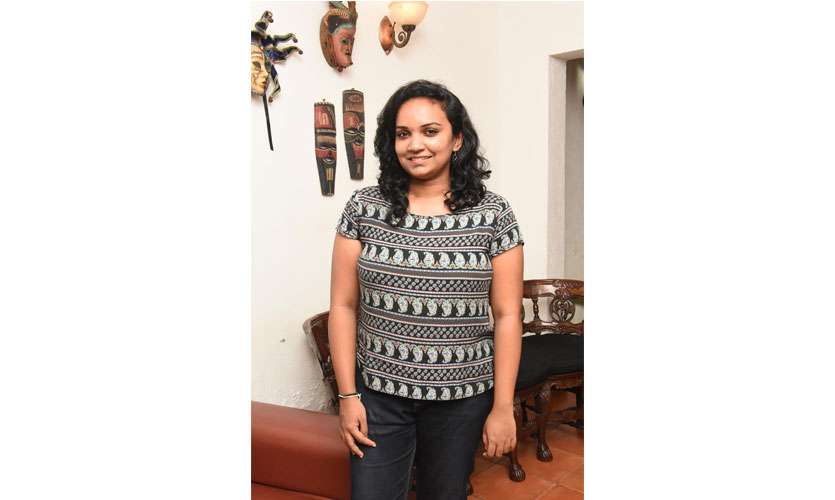 Love, Lies & Diamonds will go on boards at the Lionel Wendt on the 7th, 8th & 9th of September 2018 at 7:30pm. Tickets are available at the Wendt or online: www.lionelwendt.org.
Tickets priced at: Rs.2000/- : Rs.1500/- : Rs.1000/- & Balcony (unreserved) Rs.700/-
The show on the 8th of September 2018 is presented by the Bamunuarachchi Foundation in aid of the ongoing project of upgrading the Homagama Base Hospital.
Pics: Nimalsiri Edirisinghe