Legendary dance sensation Naomi Rajaratnam is back with her latest production 'Resurrection' which will be staged this weekend. Naomi's experience in the dance sphere is legendary; she's well versed in the genres of classical ballet, ballroom, and Latin American. Her students have gone on to represent Sri Lanka at international competitions, never disappointing to bring home gold. After a lapse of nearly 10 years, 'Resurrection', brings Naomi back to the national dance circuit and the story behind the production gives a deeper connotation to the title of the production.
'Resurrection' will showcase the genres of Latin American, Ballroom, hip-hop, fusion and contemporary styles; and will further include pieces that incorporate Jazz and Bangra as well as Bollywood styles.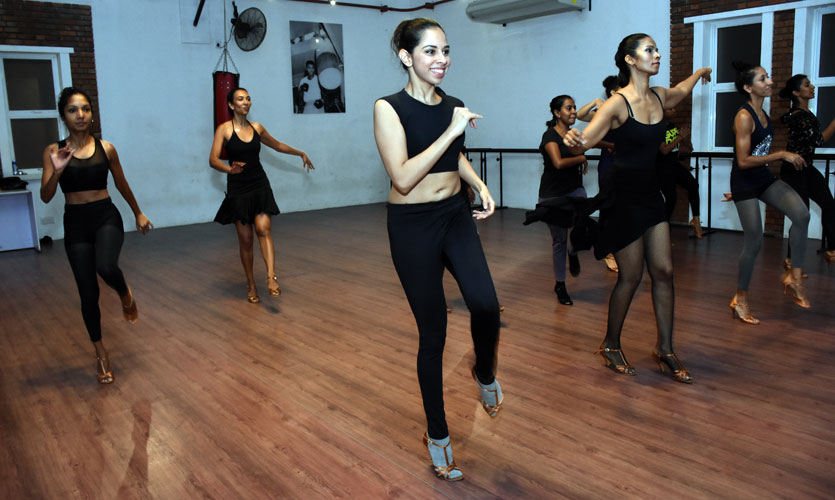 The cast includes Manuja Hughes, Kushan Seneviratne, Bharatha De Silva, Kassie Lara Asirvatham, Kanchana Jayaratne, Gayan Pradeep, Dylis Dias, Hiranya Chandrasehar, Thavisha Wijeyanathan, Piusha De Soysa, Melissa Ann Fisher-Amarasekara, Natasha Maurice, Natasha and Isuru Fonseka, Kalindhi Fernando , Nandika Weerakoon and Saliya Perera.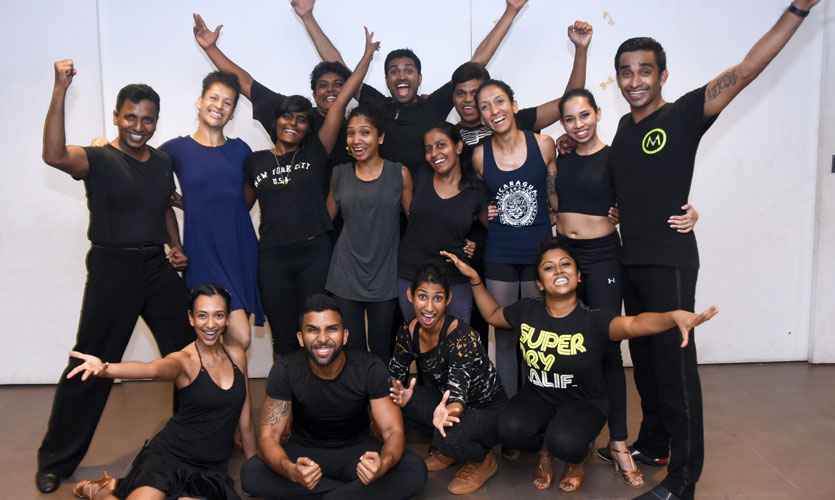 Speaking to us, these passionate dancers spoke about their dancing experiences and their acts in 'Resurrection'.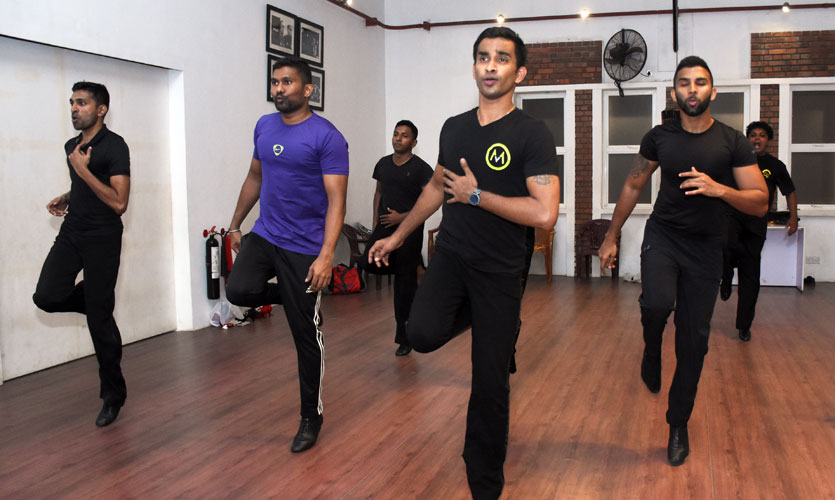 Manuja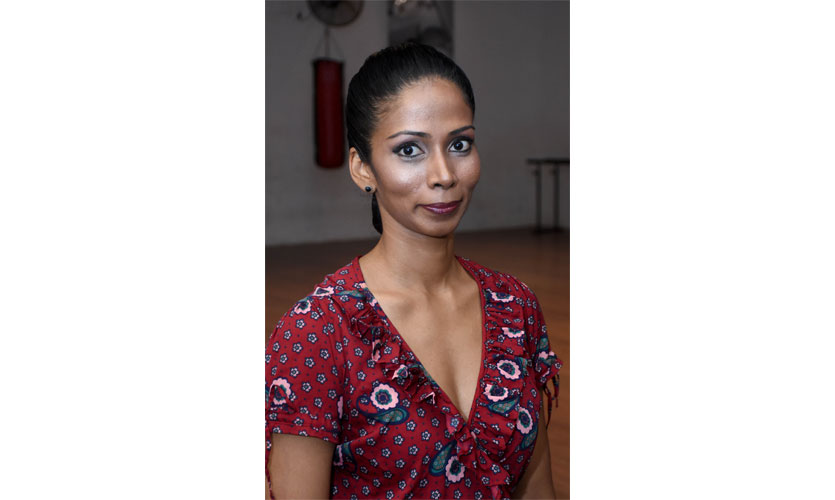 "I got in to dancing when I was a child and it was my aunt who used to take me to dance class because she was a dancer as well. My mother was part of the Ceylon Amateur Dancesport Association and therefore it runs in the family. This is not what I do for a living but it is definitely my passion. I am the main female dancer and will be doing 10 or 11 items. I'm blessed to have been able to fit in to an already existing team and I only came down two weeks ago. The others have been practising for a while and I also have a fantastic partner, Kushan Seneviratne. We are a family and it's quite easy to be a part of the group because we are constantly in touch with each other."
Kushan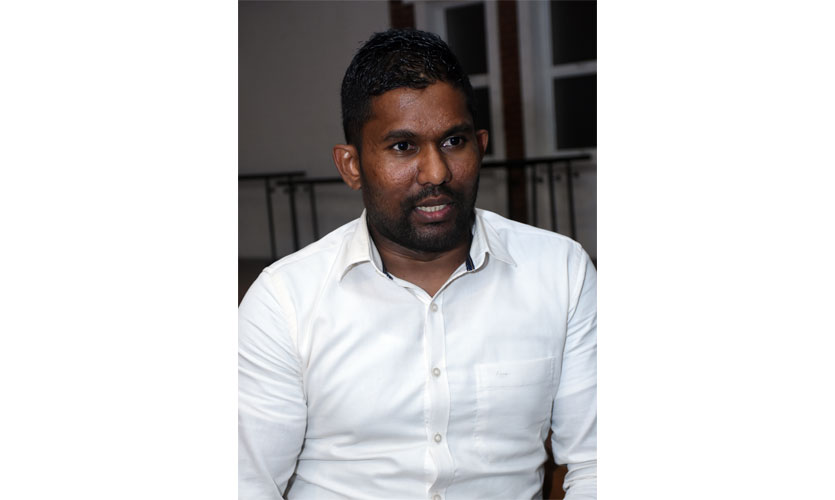 Bharatha

"I started dancing with Aunty Naomi back in 2003 and she taught us how to excel in all dance genres without following just one of them. I don't want to do it as a profession but I just love dancing. We have all quit dancing for a while. I quit dancing seven years ago and came down from Australia for this show. I came because I want to help out Aunty Naomi since she doesn't take 'No' for an answer. For her, dancing is an art and not a sport."
Kassie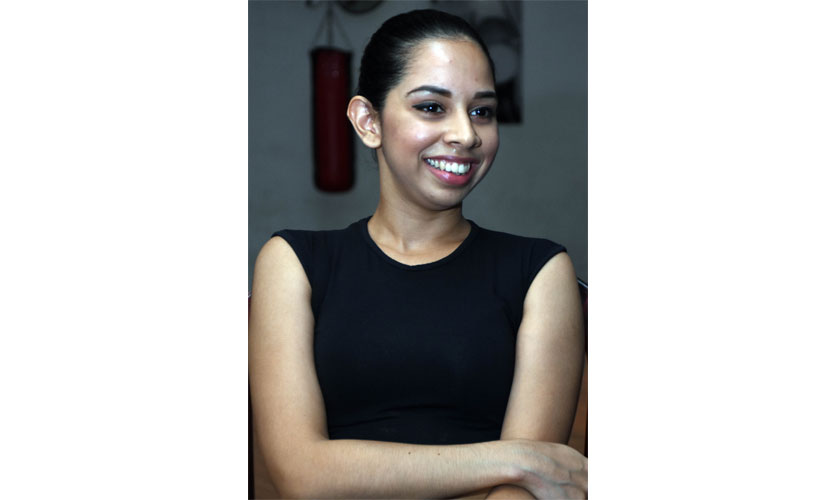 "I started dancing in 2009 and have been dancing for eight years now. Dancing is a passion for me and that's why I like doing it the most. I stopped dancing for two years and then when I got to know about this show I thought I should get involved in it. Aunty Naomi showed me a different technique of dance rather than the competitive styles. I'll be partnering Bharatha and will be in a few other acts as well."
Kanchana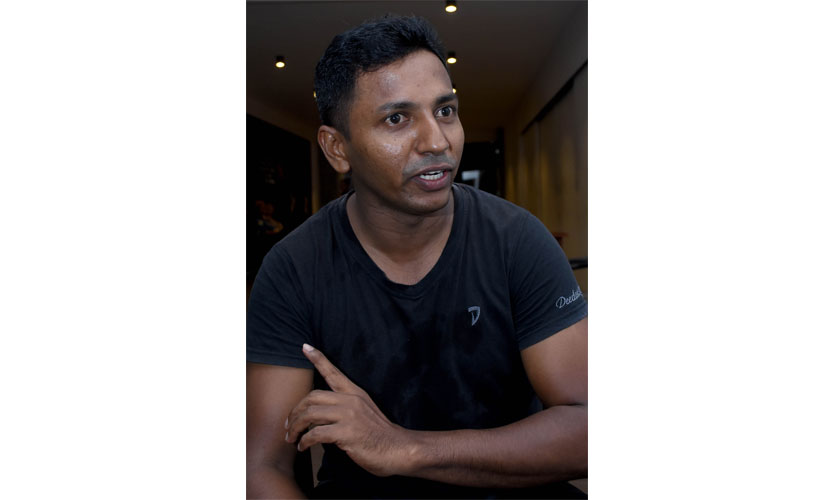 "I'm a traditional dancer and currently doing a Masters in traditional dancing as well. My first Latin dancing teacher is Aunty Naomi. We joined Aunty Naomi back in 2003 and we learned many other dance styles and other aspects of dancing such as dance discipline, backstage discipline and character discipline. The first dance is a Bollywood act and it then transforms in to a fusion of other genres. Both of us are involved in more or less the same items."
Gayan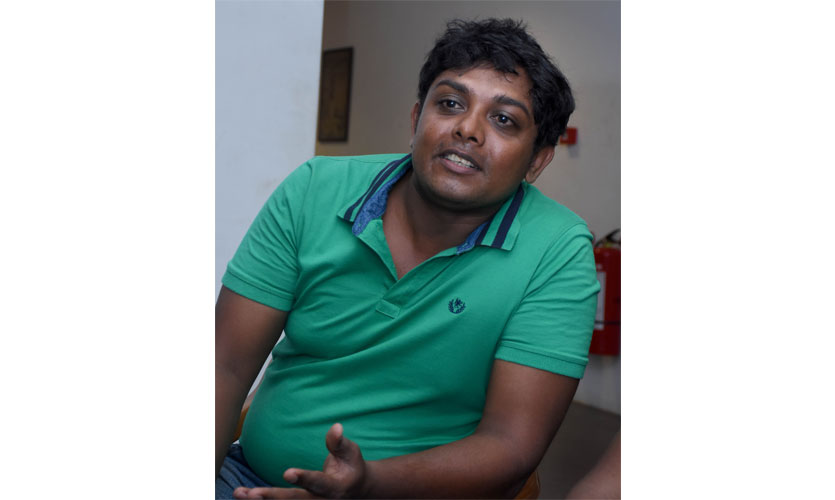 "I was in the Youth Council dance group for three years and then travelled to many countries to perform. I have been involved in many of Aunty Naomi's concerts and happy to be involved in this show as a dancer as well as a choreographer. I choreographed 'Desert Rose' and another item and I'm glad to be a part of this show. The seniors have always given us a hand and we appreciate it a lot."
Dylis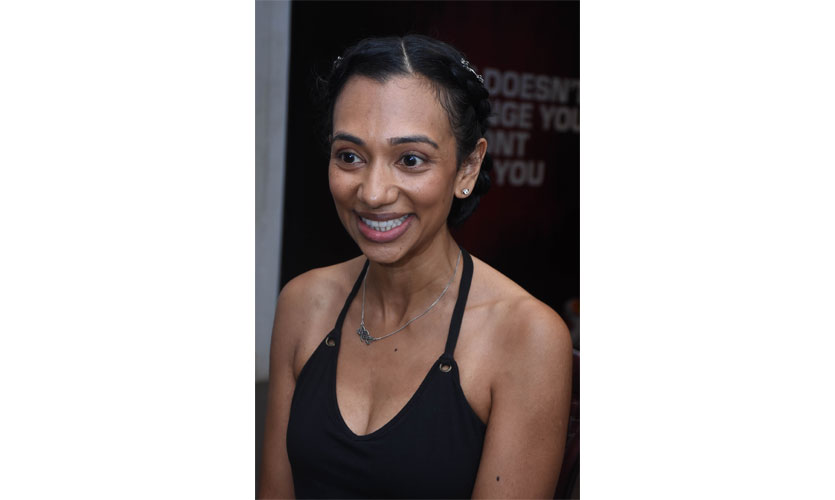 "Back at home in UK I used to watch many TV shows that involved dancing and I eventually got involved in it. I came to Sri Lanka on holiday two years back and I met Aunty Naomi. She asked if I would like to be a part of 'Resurrection' and I have never been involved in a show as big as this. I'm involved in many group performances and also I'm doing one solo dance with Johann."
Johann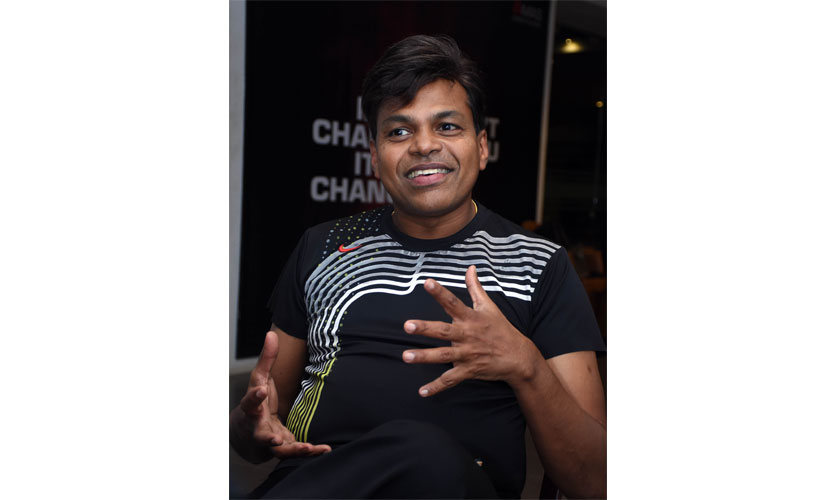 "I haven't had any formal training in dancing but once I joined Aunty Naomi's I have been exposed to various dance styles. Even after all these years, the seniors help the juniors and it has been a great team to work with."

Hiranya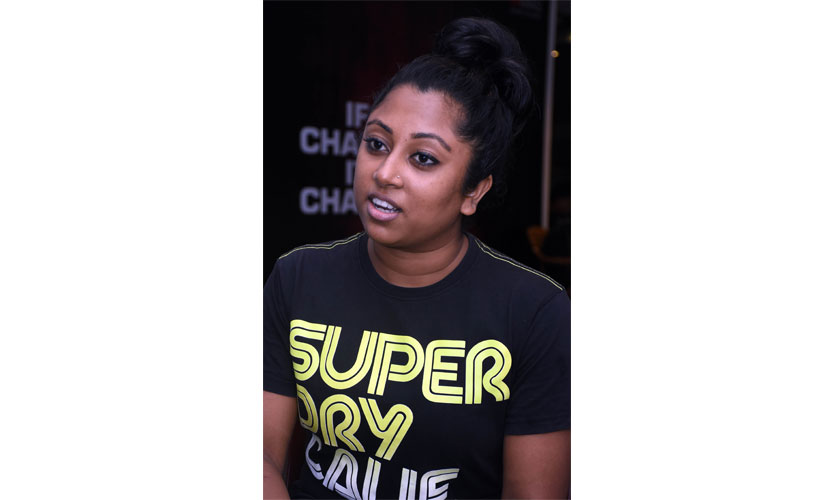 "Since I was in school I was involved in stage performances and hence did a lot of singing and drama. For 'Resurrection' I'm dancing after a long time and it's quite a big deal for me. Hence, I'm involved in a Kandyan and Bollywood solo act."

Piusha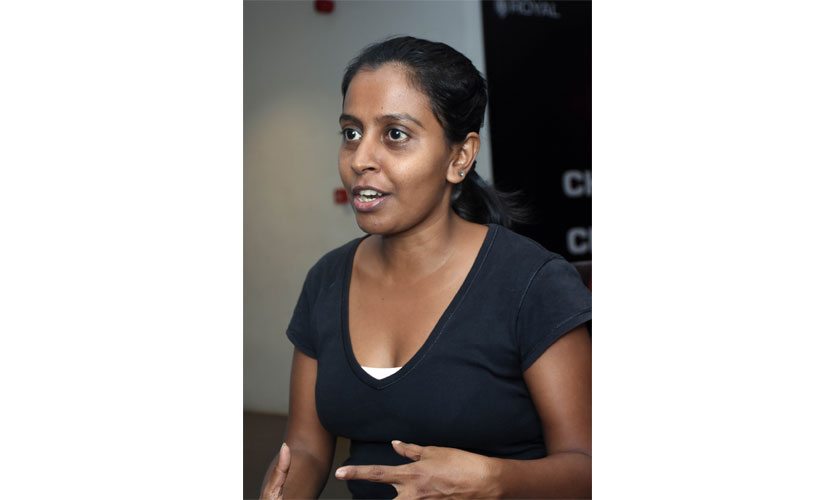 "I am a student of Kevin and I started dancing with Kassie together. Similar to the others I have quit dancing for a while. There are many Latin dancing events but not particularly a show. So I'm super excited for this production."
Thavina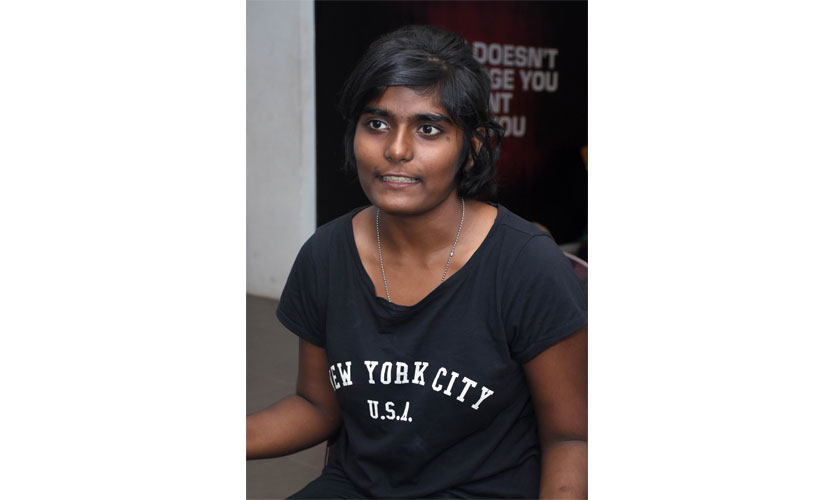 "I don't have any exposure to dancing or arts but I swim instead. Back in school I was the swimming captain and I have participated in many swimming championships as well. I met Aunty Naomi at church and she asked if I would like to be a part of her production. Although I have no exposure to dancing I thought I should take up the challenge. I will be involved in three acts including 'Streets of Fire', Samba and Jive."

Melissa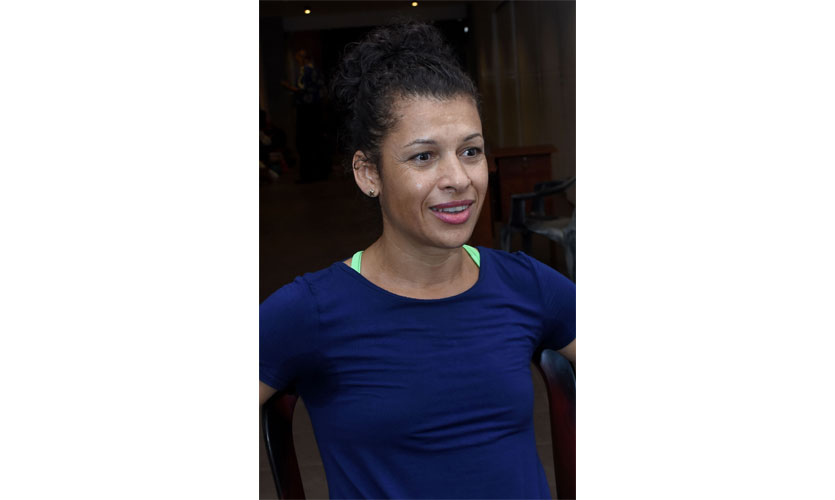 "Since age 10 I was in to ballet, tap and jazz and back in the US I have my own dance studio. I got the opportunity to try out dancing when I was in Grade 4 and have been dancing ever since. This is the first time that I'm performing in Sri Lanka and for this production I'm dancing as well as doing the choreography."

Natasha and Isuru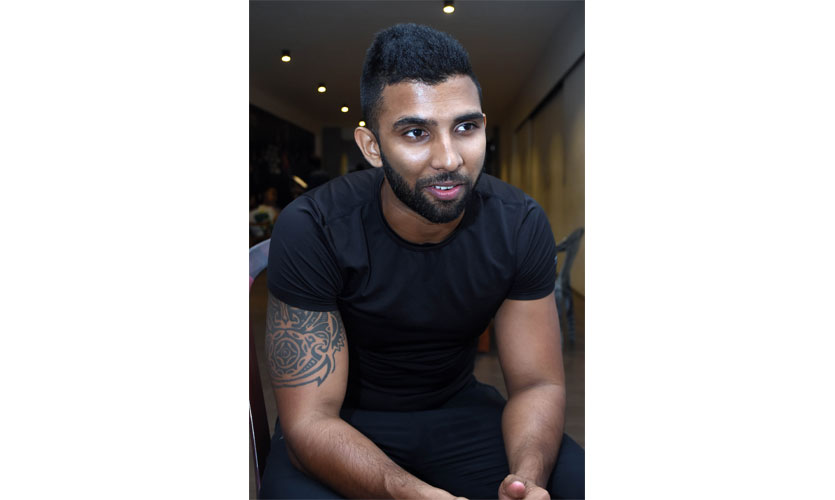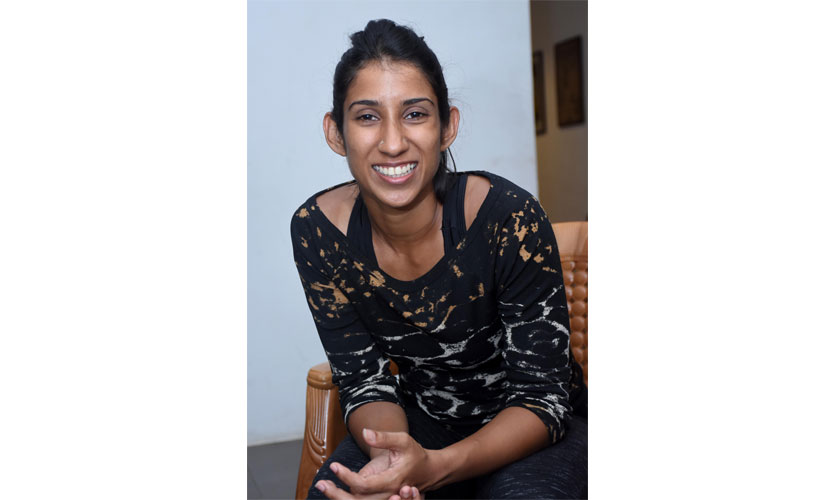 "Both of us are personal trainers and have been dancing at corporate events. Dancing was our first passion and it eventually ended up in fitness but we still love to dance. So when we met Aunty Naomi she asked us to join this production and we thought we'll give it a try. We are doing a duet and also will be involved in six or seven other acts."

Natasha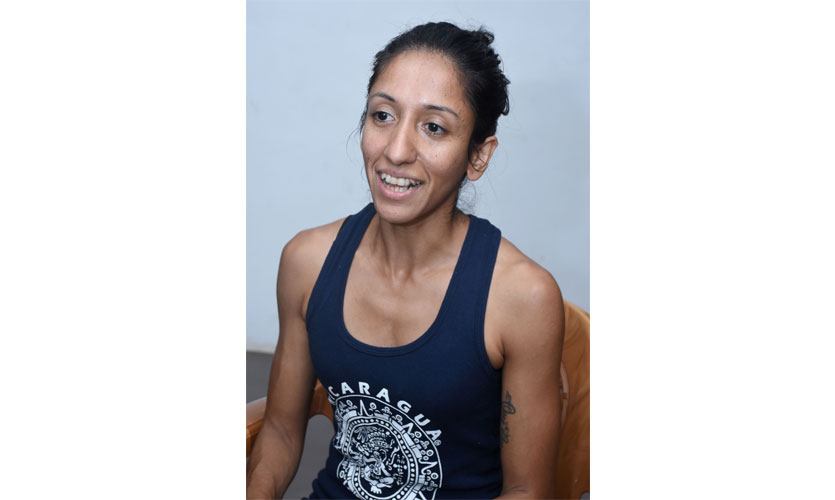 "I used to dance a long time ago and was involved with 'With My Feet' back in 2000. Exactly 17 years after, I'll be dancing again and that's quite a coincidence. I used to do ballet and Latin and have been involved in many productions done by Aunty Naomi. For 'Resurrection' I'll be doing a solo in Jive and will be involved in several other group items."

Kalindhi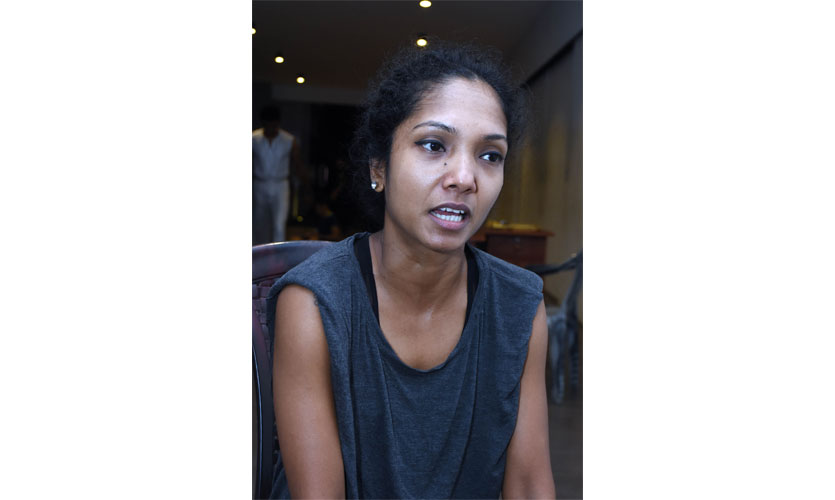 "I started dancing when I was eight and was mainly involved in classical and contemporary ballet. I will be doing a few aerial lifts, Samba, ballet and a wide range of other styles."

Nandika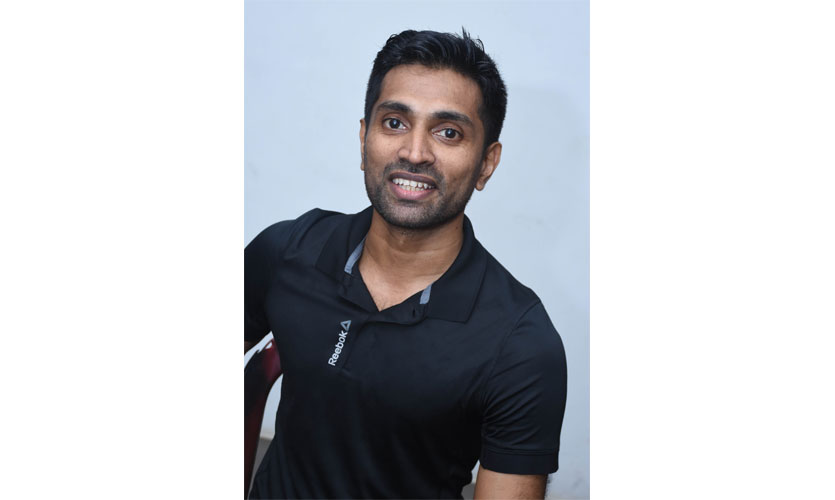 "I started dancing in 2004 and then Kalindhi invited me to join this production. I will be involved in a Bollywood acct along with a few other Latin performances and group acts. This is the first time that I'm doing a stage show and I'm super excited about it."

Saliya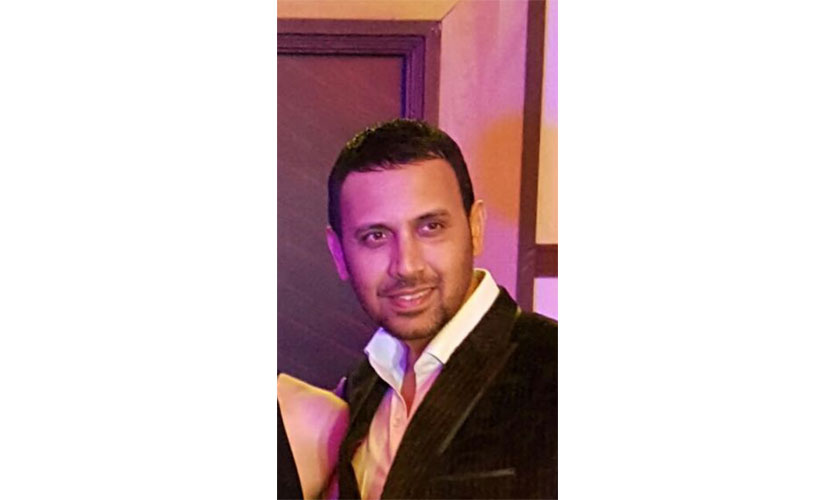 "I come from a family that was very much involved in dancing and I started way back in 1987. I'm getting involved in a show after 15 years simply because I couldn't say 'No' to Aunty Naomi for all that she has done for me. I will be a doing a Tango and a Latin act and will be partnering with Manuja who is also very supportive."
The box plan for 'Resurrection' is now open and tickets are priced at Rs 1500, Rs 2000, Rs 3000, Rs 4000 and Rs 750 for balcony. 'Resurrection' will be staged this weekend at the Bishops' College Auditorium from 7.30pm onwards.
Pics by Kushan Pathiraja