Infusing a vibrant feel to Weligama, boutique hotel W15 has begun holding Sunset Sessions each Saturday. Resident DJ Black J plays a tropical lounge set mixed with classic and modern tracks. The Sunset Sessions are gaining popularity as the venue coupled with the ambience provide a great getaway for people who want to spend a relaxing Saturday night by the beach with good food, drink and music. Fernanda Prats, PR at W15 explains the concept further.
What are the Sunset Sessions?
As the sun sets across the idyllic Weligama Bay, W15's resident DJ provides an acoustically chilled session of music with popular covers as well as remixes of modern tracks. The weekly event was launched in order to infuse a vibrant feel to the weekend with W15 becoming a drinks, dining and music destination for surfers and other visitors alike to Weligama.
When are they held?
W15's Sunset Sessions will be held every Saturday initially. As its popularity grows it is likely to also be extended to Fridays and Sundays.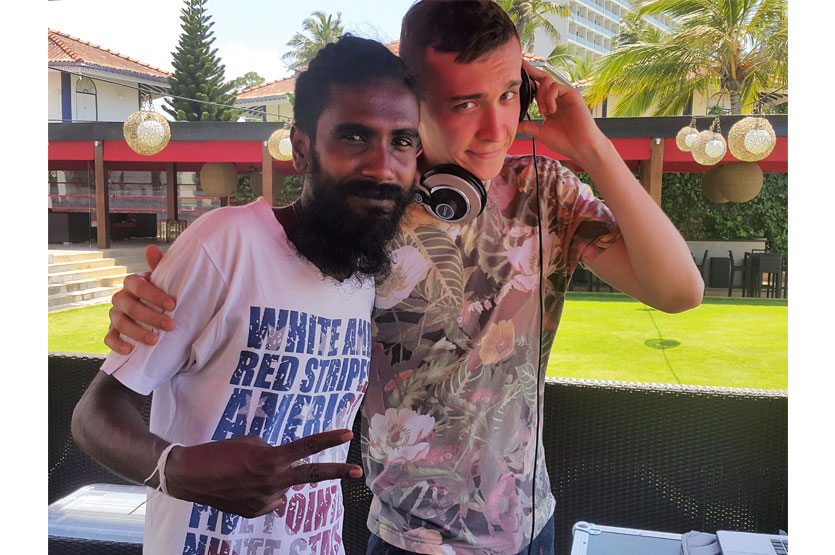 What type of music is played at these events?
Our resident DJ, 'Black J', plays a fantastic tropical lounge set, mixed with some classic and modern tracks. As the event builds in popularity, we will also have special guest DJ appearances from international DJs as we recently did with Russian DJ '1+1'.
How long are the sessions for?
The sessions each Saturday will run from 4:00PM to 9:00PM. A selection of free cocktails will be available for all ladies from 4:00PM to 6:00PM.
What sort of atmosphere is there at the event?
The Sunset Sessions at W15 takes in the natural vibes of the beach and sunset, to present a chilled and relaxed atmosphere. This is the ideal setting for young travellers and families to let loose and enjoy the sun, sand and drinks at this fantastic location on the bay.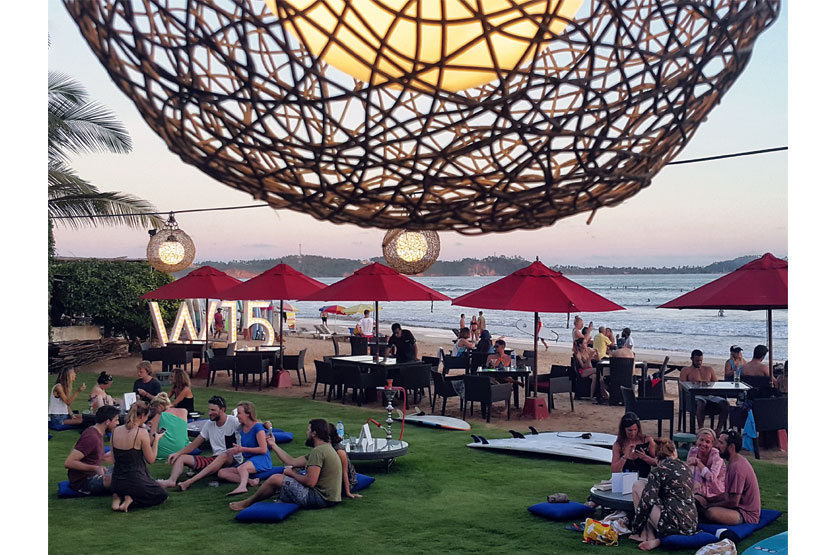 What sort of food and drink is on offer?
We will start the evening with a special offer for all the ladies - free sunset cocktails from 4:00PM to 6:00PM. The stunning 13-meter long bar (the only one of its kind) serves a fantastic range of cocktails. Cocktails are not limited to just those listed on our menu. On request, our talented barmen will make you any cocktail you desire. Our food menu contains an extensive selection of fusion dishes with something to please everyone. We have recently introduced a bar snack menu with delicious bites for those who would prefer a light bite.
What makes the Sunset Sessions so special for people from Colombo to come down to Weligama?
W15's ideal location right in the heart of the Weligama Bay, paired together with the chilled tropical soundtrack presented by our very own DJ provides the perfect setting for all the city folk to get away and unwind from their hectic week. What better way to avoid the hustle and bustle of the city by spending your Saturday relaxing on the beach, sand at your feet, listening to our DJ spin some of your favourite tunes and enjoying a cool summer sundowner!