Rape, domestic violence and sexual abuse are three issues that have been increasing in terms of ratings as well as incidence in Sri Lanka. In 2011 The Grassrooted Trust began presenting 'V Day – Writings to End Violence against Women and Girls'. From 2012, the organization has written and produced original scripts in English, Sinhala and Tamil, based on their interactions with survivors of violence and abuse. After a series of successful concepts, this year V Day 2017: Resolutions is based on interviews, discussions, and conversations around how we may prevent rape and abuse in Sri Lanka.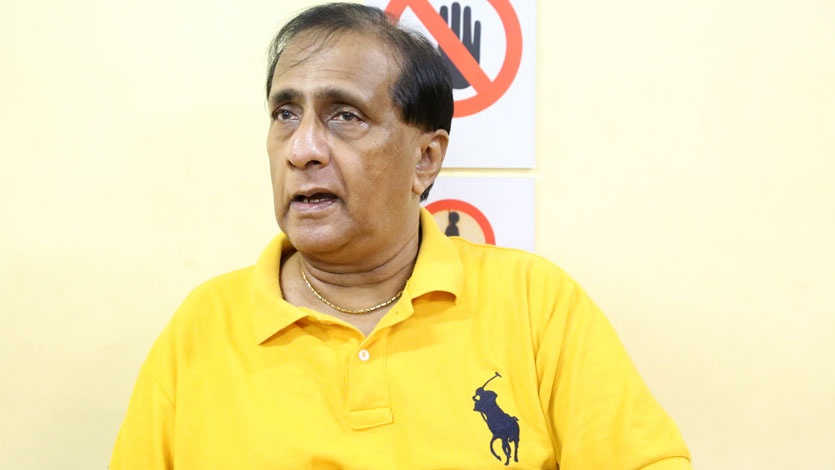 Jith Peiris, Director of V Day 2017: Resolutions
Speaking to Life Online, veteran playwright and patron of music Jith Pieris, who has been involved with directing V Day since 2011 said that the reason to bring in this concept was because there was no proper organized concept to highlight what is being highlighted today. "That was why it all began and the kind of response we got was amazing. Especially parents were happy that there was some avenue for them to speak up. We are all very thankful to Hans because he has put it in a tremendous effort to promote this idea."
Speaking further, Jith said that this time we are giving solutions to the problems people face. "In fact we are giving solutions that have been given to us. We believe that we have been able to pass the message across because there have been many people who have sought advice from us as a result of V Day. Sri Lanka is such a place where everything is conservative. Even sex education is hidden and I was surprised to find out that teachers avoid this topic. By bringing this concept out there have been tremendous response from schools. I'm glad that this concept has been an eye opener for many people. We are trying to reach out as much as possible. This concept is being conducted in all three languages so that we could take it across the island. The series of plays are neither exaggerated nor made up because they were the exact which have been related to us by those who have gone through these experiences."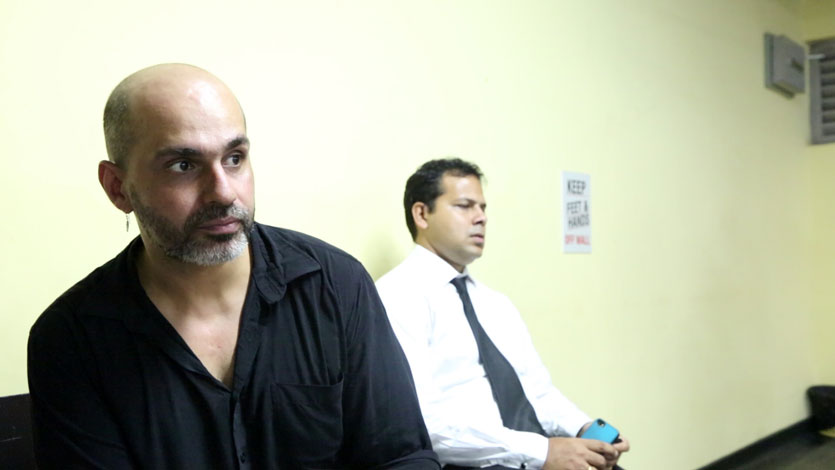 Hans Billimoria (left), Director of the Grassrooted Trust
Hans Billimoria, Director of the Grassrooted Trust and the main man behind the concept of V Day said that the feedback has been good and people have been asking why they don't take it to a wider audience. "So overall I understand what they mean but we don't do this only for raising awareness because its cathartic for us and it allows us to tell these stories and look through the kind of abuse and violence that happens in Sri Lanka. There's never a dearth of these stories and that's quite unfortunate. This year is a little different because instead of bringing in stories we are trying to portray the solutions that have been given to us in order to prevent rape and abuse. We believe that if there's a solution it has to be a collective solution that all the stakeholders need to start thinking about. This time we looked in to the solutions out there and the solutions people think would work to prevent rape and abuse."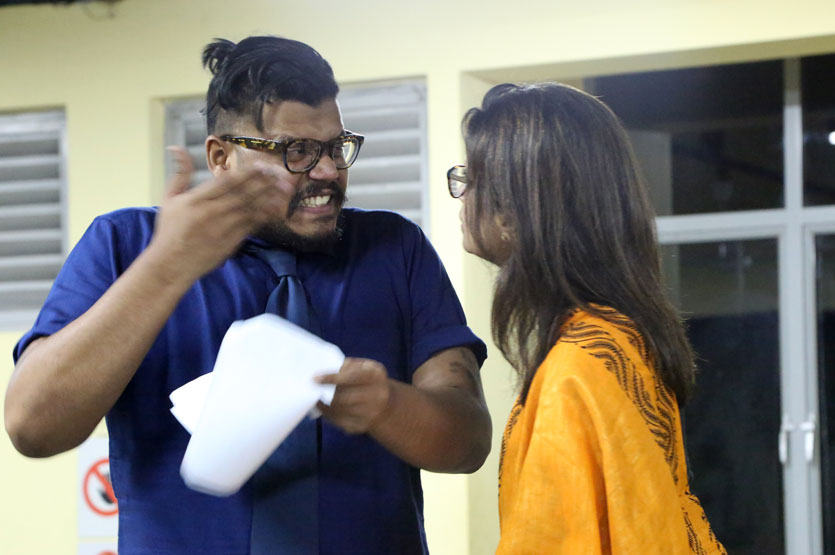 Danu Innasithamby and Michelle Herft, rehearsing for "Aiyo"
Speaking further, Hans said that V Day is not for children and Grassrooted Trust is about holding up a mirror and you sometimes you can't hold up a mirror without using profanity because that's the language that we use. "I don't think we could just use theatre to spread the message to a larger audience. What we need to is to look at the education aspect such as highlighting on respect for each other and relationship education. These are the factors which would have long-term effects on the attitudes that we are bringing to the people."
When: April 1, 2017
Where: Barefoot Café
Time: 7:30PM onwards
Tickets are priced at Rs. 1000, with a 50% discount for students and are available at the venue. For more information about the show visit the Trust on Facebook and www.grassrooted.net.
---
VIDEO & PHOTOGRAPHS by Zeeshan Akram Jabeer