Every child deserves a loving family and a roof over his/her head. This is more than what the SOS Children's Villages of Sri Lanka provide. We took some time off our usual schedule to go experience the life of an SOS child.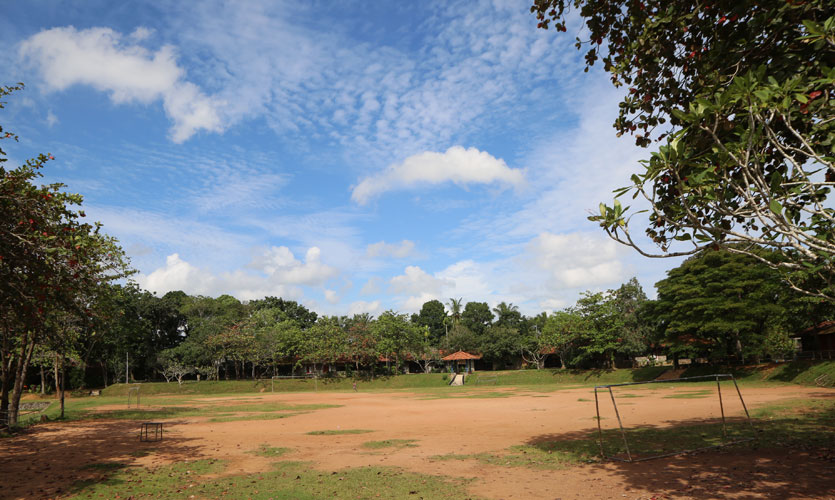 SOS Children's Villages in Sri Lanka is an organisation that provides alternative care for children who have lost parental care in Sri Lanka. With over 36 years of service and 6 children's villages in Piliyandala, Galle, Nuwara Eliya, Anuradhapura, Monaragala and Jaffna, they now care for over 950 children.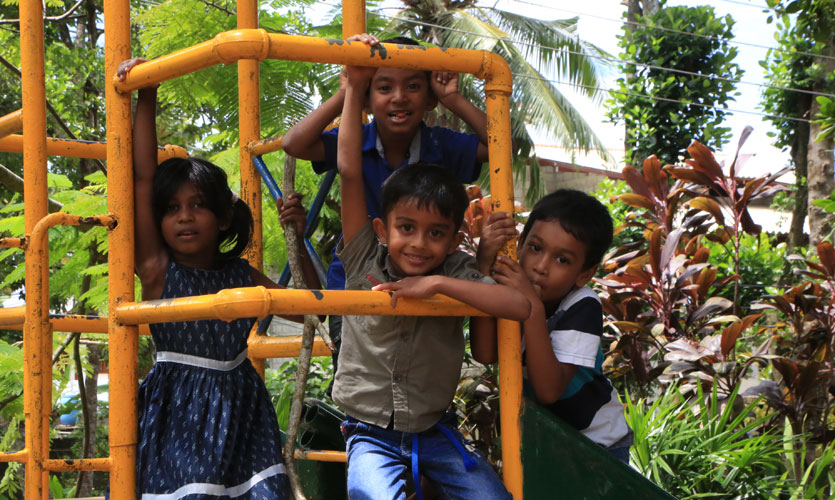 They work for the betterment of the lives of children who are orphaned, abandoned or neglected and enable these children to live according to their culture and religion and be active in their communities; their goal is to build families for them. They ensure that the children receive the education and skills that they would need in order to be successful and good members of the society.
We started our tour of the Piliyandala SOS Village by speaking to Divakar Ratnaduri, Deputy National Director.
"SOS Children's Village is probably the largest organisation working for children. It started in Sri Lanka in the year 1981 with the umbrella organisation being the SOS Children's Organisation in Austria. We ensure that children who do not have parental care and children who are at the risk of losing parental care are given love, respect and care so that they go into the society as normal citizens."
He then elaborated on the current challenges faced at the Villages.
"The challenge we are facing now is that Sri Lanka is categorised as a mid income country and our funds from other countries have reduced. We now have to make our own funds by reaching out to the public. This is why we have started fundraising to support our children and by 2023 we need to be self sufficient. So our request is that you assist us with donations for the Children's Villages."
We then moved on to more touching scenes at the children's kindergarten. Decorated just as any other kindergarten, this school functioned like a normal one with children attending from outside as well. It was the perfect opportunity for the kids to show off their cartwheeling skills to us. While we sulked at the fact that we couldn't do the same, we resorted to playing on the swings with them.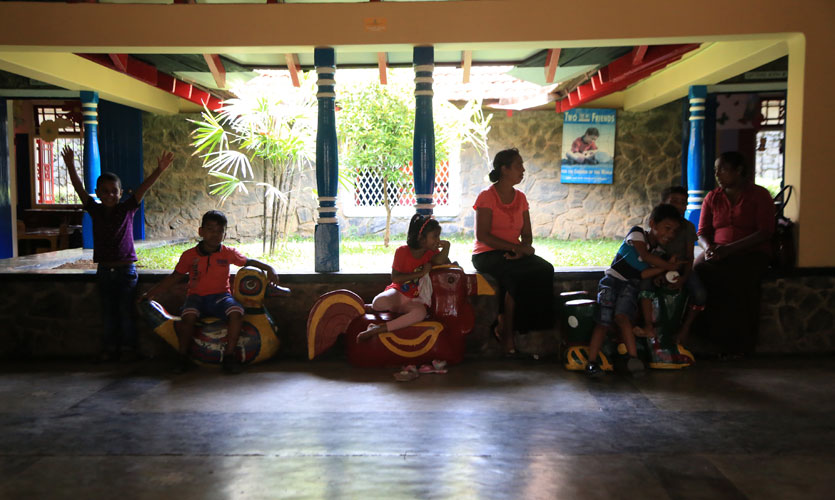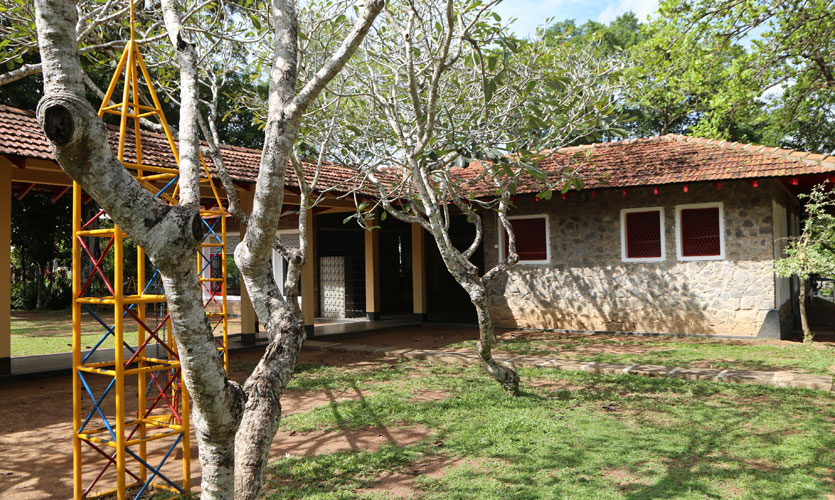 There was much more awaiting us on the other side of the grounds. The Village was bigger than we imagined. With green painted houses everywhere and children flying kites, this was the perfect setting for a children's movie.
We dropped by at Yamuna's house. She is a proud mother of around 28 children among whom some have their own offspring and live happy lives outside of the Village.
"I have done so much good in my life to be able to take care of so many children who aren't even my own. To be called 'amma' by so many children is a blessing to me and I will continue to do this until I am capable."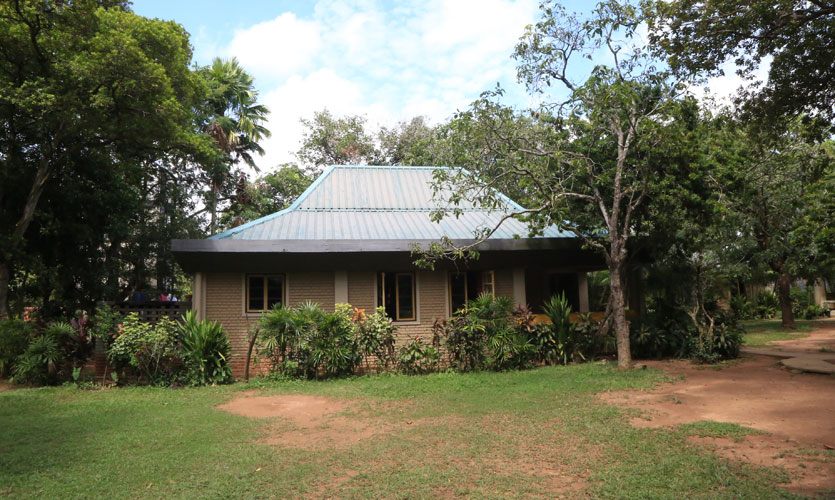 She showed us around the home. We went in with the idea of it having some unusual organisation that differs from our usual homes, but once we stepped into the kitchen and saw how the spices were filled in jam bottles, the kettle had some warm heated water and the picture of Goddess Seevali hung on the kitchen wall, our minds were changed.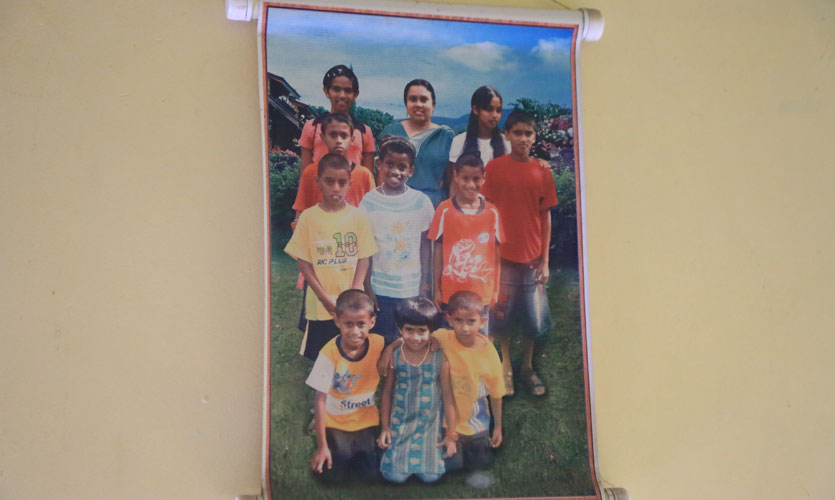 The rooms had one or two bunk beds with mosquito curtains in blue and pink for the girls' and boys' rooms. While moving around the freshly washed and folded clothes, she pointed at a picture with the first set of children she cared for. All of them are now grown up with good jobs and families.
"One of my sons brought me a phone and I don't even know how to use it,"
she said with a lot of shy giggles. We saw the pride on her face and how contagious her happiness was can't be described through words.
We then moved on to visiting the boys' youth facility. The youth facility is a space where boys and girls over the age of 14 are housed. This space looks like a rustic holiday home. The standard of care given to these children is heart-warming to see. The boys have painted tables with chess boards and a Snakes & Ladders boards. This showed us how active and efficient their lifestyle was. It turns out that their cricket team was the best school team in the Sabaragamuwa province!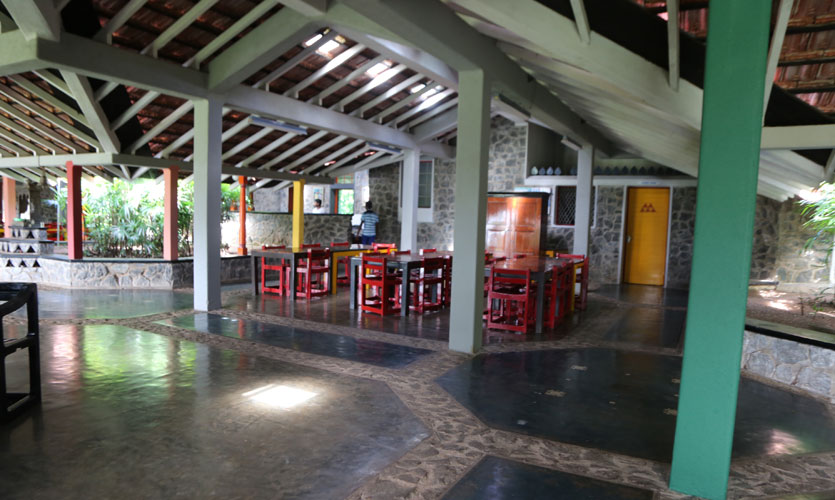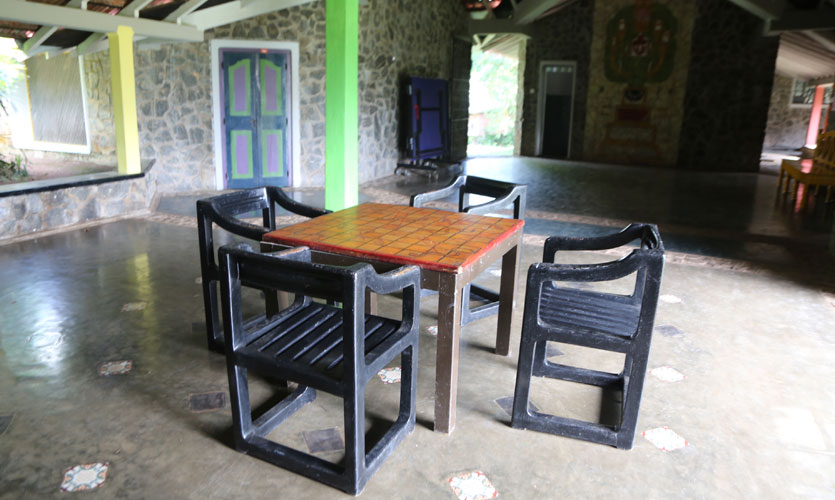 There were girls in some homes who play more sports than our group of four collectively. We were so touched by the lives of these children. They made us feel as if we were the ones who needed an alternative perspective of life. The amount of contentment they had in them was something we took home to wonder about.
The staff of the organisation is very connected to the children and mothers in the homes. There is so much potential in each of these houses. They also have family strengthening programmes whereby they strengthen disadvantaged families to prevent crises that can, in the worst case scenario, lead to children being placed in out-of-home care.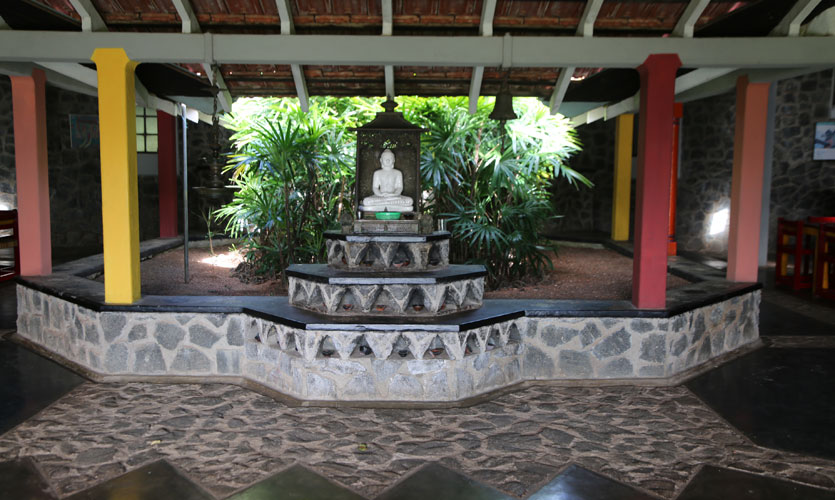 Contributions are needed at the SOS Villages and you can check their website out to find more information.
You can donate or sponsor a child/family. Through small amounts like Rs.1500 and Rs.2500, you can change a child's life. All the information for donations and respective amounts can be found on the site - www.soschildrensvillages.lk
You can also get involved by calling the SOS Coordination Centre if you know of a child without proper parental/family care OR a family in need which has children who are at risk of being separated from their families or being placed in institutional care.
Contact
National Office
P.O. Box 5, Piliyandala,
Sri Lanka
Tel: +94-11-270 2712
email: donate@soscvsrilanka.org