Following the success of Siyatha Mr. World 2018, the Model Shop headed by Sangeetha Weeraratne, Shereen Kumarathunga and Dhananjaya Bandara is back with their next feat.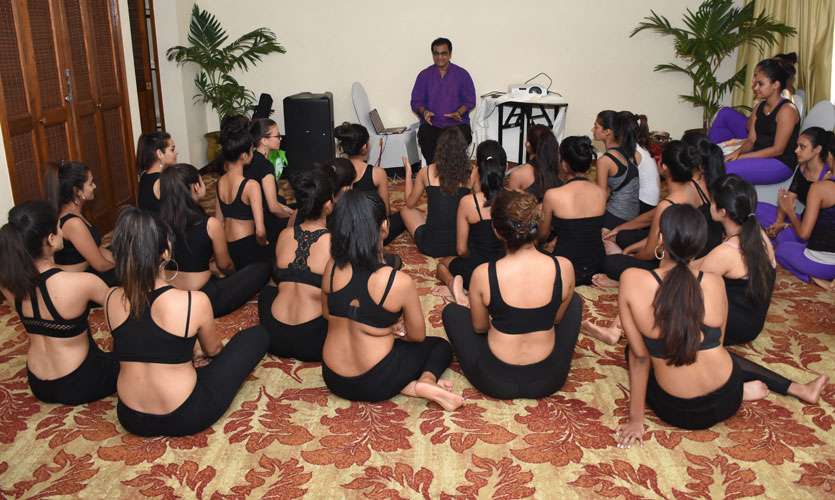 The Facia Miss World 2018 organised by The Model Shop and Facia Miss Universe 2018 organised by Voice of Asia Networks will be held on September 25 from 3.00pm – 5.30pm while the Miss Universe pageant will be held from 7.30pm-10.00pm at Hilton, Colombo.
As training sessions have begun, the finalists are gearing up for the main pageant with strenuous exercises, grooming, communication and dance sessions.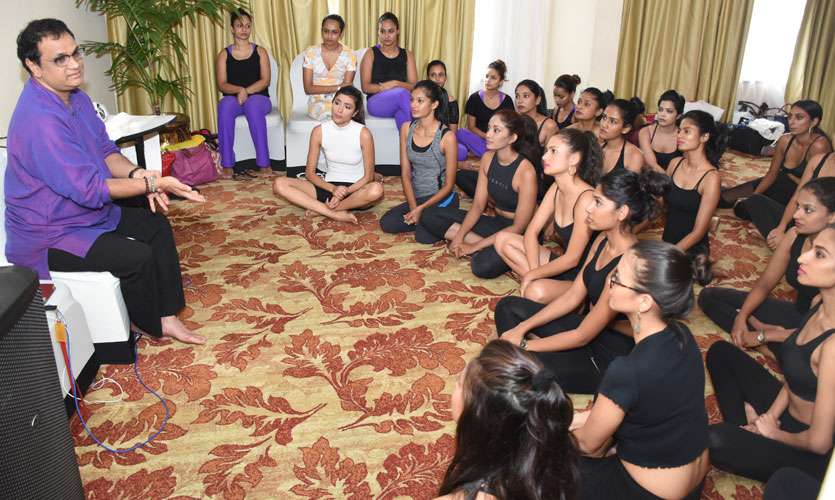 The Daily Mirror Life caught up with the contestants of the Facia Miss World and the Facia Miss Universe pageants and here's what they had to say: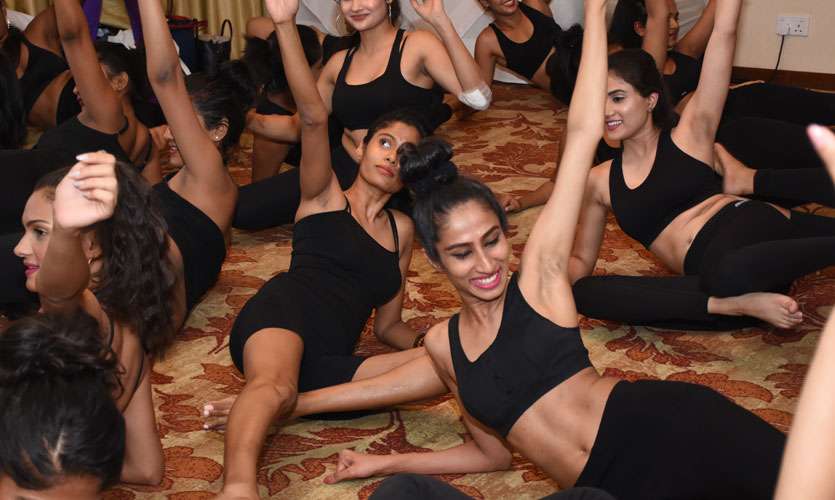 "It was a dream for me to participate at a Miss World pageant. It is not about beauty but also a pageant with a purpose. My project focuses on developing a community for veterans in the military so that they get discounts and other privileges. Training is pretty hectic but exciting." – Nadia Gyi


"I want to do something for my country and therefore I decided to participate in this pageant again. I'm doing a project with children because I love working with them. It's a good chance for all girls to showcase their talents." – NilushiPavanya


"I have represented Sri Lanka internationally in dancing and modeling and therefore I thought this is a good opportunity for me to showcase my skills. I studied at the University of Visual and Performing Art. My project is based on an eco-tourism concept." – Keshi Fernando


"I was born and brought up in Dubai and it was my childhood dream to be involved in a pageant of this nature. This opportunity helps us to make a difference to our community. I have also done a fashion show in Dubai to raise funds for the Cancer Hospital in Sri Lanka. It was quite a satisfying experience as well. I want to bring more awareness and this is what my project is based on as well." – Dilakxi Anthony


"Every girl should participate in this pageant because it helps to build your confidence. I'm going to do a water-purifying project in Anuradhapura district because a lot of people are suffering from kidney disease. This is a good opportunity for girls to showcase their talents." –Dilshani Dias


"I have a beauty culture academy and am working as a model as well. I believe that every girl should know to groom oneself. It has been a dream for me to participate in this pageant and I feel lucky that I got selected. My project is a medical camp which will be done at an elders' home." – Rumali Gamage


"The Miss World Pageant is a good exposure for its participants. I particularly want to raise awareness regarding mental health. We need to encourage more young girls to join this pageant and experience it." – Mithma Fernando


"I grew up in Saudi and came all the way down to participate in this pageant because I thought it's the right time to get the exposure. I want this to be a platform to help people and animals. It is a platform to empower women as well. For my project I'm planning to clean the beaches and water bodies and raise awareness on keeping the city clean." – Peshala Wijesundara


"I wanted to be a part of this pageant because it's a good opportunity. It's a good experience and I'm looking forward for exciting times ahead." – Ashni Gunawardena


"I'm a student at Mod'Art International following a course in fashion designing. I want to make friends and therefore thought this is a good platform for me. I volunteer at an organisation that has children with autism and Down's Syndrome. So my project will be to help them to improve their skills and education." – Kavishka Dias


"There are many less fortunate children in the country and I want to give them a hand. Therefore I thought this pageant will give the ideal opportunity for it." – Uthpala Dissanayake


"I'm from Ampara and I have studied dancing. My aim is to become anall-round dancer and I thought this pageant would be a good platform for us to showcase our talents. My project is aimed at the spiritual development of elders at elders' homes." – Nipuni Gunawardana

We also spoke to the contestants who are ready to face the Facia Miss Universe 2018 pageants and here's what they said :

"I am graduated from Northumbria University and currently working as a legal executive. I always wanted to participate in this pageant as a child. Fashion was like my hobby and with this pageant I will be able to represent my country at an international platform and promote what we have." – Matheesha De Alwis


"I was born and raised down South and why I wanted to be involved in this pageant is to empower women. I want to do the best for my country and therefore thought this is the ideal platform to represent Sri Lanka." – Sameera Ariyaratne


"I have been in Paris all my life and I wanted to explore my motherland. I love to sing, act and dance and when I heard about the pageant I thought it would be a lovely opportunity to represent my motherland. I do not know who will but the winner has a power to make a change. If the media is used the right way I'm sure a woman wearing a crown can do wonders. I'm super excited about this pageant and am working hard." – Marion Wettasinghe


"I was born and raised in France but I have proud Sri Lankan roots. I wanted to show the world how strong Sri Lankan women are and therefore thought this is a good platform. I will try my best to win the title and empower fellow Sri Lankan women to be proud of their skin." – Alma Weerasinghe


"I want to promote Sri Lanka and show the world what a beautiful country it is. I want to show the world that we are a nation capable of anything and everything." – Chethani Darshanamali


"I want to lead by example and want to be a model for the youth. The youth can help build the economy and as we move towards sustainability we all have a huge role to play. We need to advocate on climate change and showcase our entrepreneurial capabilities. Hence I believe that the Miss Universe pageant is a good stepping stone for me to move in the right direction." – Wasana Gunasekara


"I have had a difficult childhood struggling from a birth defect. But now I value being able to walk in heels. Miss Universe is one of my favourite pageants and I thought I should participate because I love it's motto as well. With this opportunity I want to give a message out to all young girls to nevergive-up because one day they can succeed in life." – Ornella Gunasekara


"I have studied psychology and I have done social work for mentally handicapped persons. I want to empower Sri Lankan women and make them realize the capacity they have. It is a pageant where contestants from various countries participate and I want to show them what Sri Lankan women could do. Looking forward for more exciting times ahead." – Amanthi Soysa


"I'm a cancer survivor and if I win this pageant I will promote tourism and also raise awareness on cancer. It was a huge opportunity for me to get involved in this pageant and I met many beautiful souls who are ready to make a change." –Uthma Athuraliya


"It's a dream come true for me to participate in this pageant and I'm looking forward to do my best and win the title." –Charuki Nanayakkara


"It feels different to start from scratch but the experience has been great so far. I have always wanted to represent Sri Lanka internationally. But the competition this time is pretty tough and the girls are amazing. They all have a story to tell. The way we are trained and the values this pageant holds are amazing. I'm happy that I was able to make a good comeback. But even if I win this title or not I will continue my projects in aid of women and children. I have also been able to come out with my story and spread awareness on mental health in Sri Lanka and therefore I believe this is the right place for me to show who I am with all the confidence." – Natalee Fernando
Pics by: Kushan Pathiraja