We all like to have a good laugh but in most instances, we don't come across good, clean jokes. While dirty jokes have almost displaced clean jokes, there are some who try to crack a clean joke instead.
Those familiar with local comedy duo, 'Janai Priyai', portrayed by Ranga Jayakody and Chamal Ratnayake respectively, would know that they have taken a step forward in promoting clean jokes among a wide audience on social media. Having been involved in theatre from an early age, they have continued to keep audiences laughing for the past two years.

We recently caught up with this duo and here's what they had to say :
Q: How did you come up with this concept?
Both: We used to share jokes when we met friends. If the story involves two characters, I do an impersonation of both characters and it's the same with Chamal. After we spoke with some advertising agents they asked us to do a few videos and share with them for a TV programme. But we couldn't forward them to a channel and therefore we left that place. We then decided to shoot videos from the phone and we initially uploaded them in our personal social media pages and it later developed into what you see today.

Q: What inspires you to do each video?
Chamal: We mainly act out yarns. Most of them are stories that we have heard and we try them out in a way that would be funny. We collect a few such stories and try them out. Sometimes we shoot them and recheck with our friends. If they don't seem to be funny enough we don't publish them.

Ranga: Sometimes people have heard what we do. We sometimes use international concepts as well. We try to communicate a joke to a larger audience because sometimes people may not have heard about it. In general, whenever we meet up with friends, we would always try to make others laugh with the best joke we could crack. This is what we do with our videos as well. For our concepts, we don't involve political issues and we also don't include any double-meaning concepts. We try not to use slang words as well. We hadn't planned out the duration etc, but it happened so that the stories we gathered were actually short and therefore the time duration of each video is short. But we received a good feedback since people like the idea of not having to spend much data in downloading our videos. We only keep the clips relevant to the story and get rid of the rest.

Q: How is the feedback from viewers so far?
Chamal: People mostly appreciate the fact that we don't have perverted jokes. Today, it is rather difficult to make someone laugh with a clean joke. In most instances we hear double-meaning jokes. Therefore we take a lot of time to find stories. But now our fans know the concept and sometimes they share stories which we could adopt.

Q: This means both of you have set a trend to promote clean jokes instead of perverted ones?
Chamal: Actually this trend was introduced by 'Chooti malli' and 'Podi malli' – the faces of 'Api Nodanna Live' and they are our legends and inspiration. Sometimes they also suggest stories which we could do. People often ask whether we copy them but copying and following are two different things. They set a trend for intelligent jokes.

Ranga: A joke is something that should make you laugh as soon as you hear it. We always try to improve its quality.
Q: But people are mostly inclined to perceive perverted jokes as more hilarious than clean jokes. Your comments?
Chamal: We too have seen that such videos receive more hits and likes than videos with clean jokes but they remain only for a short while. But in our case, those videos which we shared a year ago are still being shared. People therefore watch both kinds of videos but the perverted concept would be more popular for a while. We have identified that people share our videos among Whatsapp groups etc. The feedback we receive is immense and people say that they watch our videos when they are tensed. It is our duty to give something good for the people.
Q: How long do you take to produce one video?
Ranga: Depends on the story. Usually, within an hour, we shoot it and upload on Youtube as well. We shoot all videos from the phone and we cannot change it as well. If we put makeup and appear as 'actors' people will not watch it. We want to be as normal as possible so that people could relate to it as the general public.

Q: Comedy was firstly seen in theatre and videos such as what you upload is a new trend. In what ways will you be unique from the rest?
Ranga: It depends on the strength of the joke. Even those who follow us should always identify the strength of a joke. We try to protect our brand identity at all times.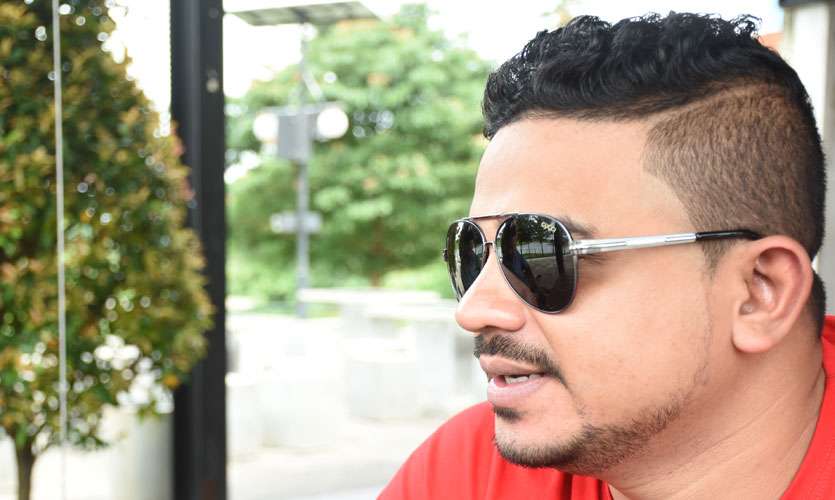 Chamal: Comedy is either hilarious or not. People will watch what is hilarious and they don't actually care about our name or who we are.

Q: Any new projects you are working on right now?
Ranga: We are working on our usual videos. In addition to that. we are planning to do a charitable programme titled 'Making smiles with Janai Priyai' where we go to elders' homes and to places like the cancer hospital and do a few shows.

Chamal: There are many people who can watch our videos and have a good laugh. Similarly there's another group of people who do not have the opportunity to watch our videos. So we thought we will go to them and spend some time with them.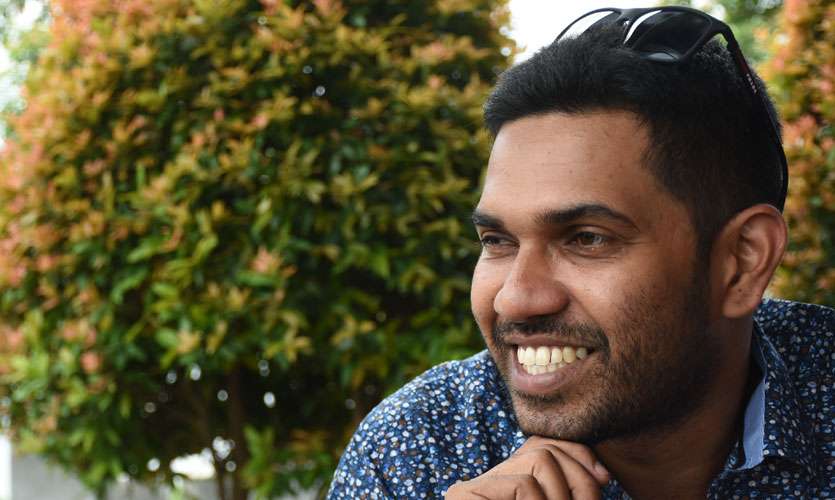 Q: People seem to be pre-occupied with their work so much so that they sometimes don't even have time to have a good laugh. What is your message to the public?
Both: From the comments we have received, our videos have provided somewhat of a solution to this issue. We all have problems but be happy and keep smiling.
Pics by Kushan Pathiraja