Conveniently located at the Forbes and Walker Building down Navam Mawatha, Brew 1867 by Dilmah is a great place to grab a quick readymade breakfast or lunch.
Primarily a takeaway spot, Brew 1867 by Dilmah has a range of homemade salads, wraps, bagels, paninis, cakes and cookies in addition to a host of teas and coffees to pick from. All packaged conveniently for on the go indulgence. The process is straightforward and extremely convenient for us busy folks - you grab whatever you want from the refrigerator and present them at the counter. The only things you will have to wait for are the hot beverages that will be prepared as requested.
Drinks
I grabbed three different bottles of ice tea and shakes from the refrigerator. Just Be Good To Me (Rs. 300) comprised ambarella, pomegranate juice with king coconut water, ginger, clove and honey. A healthy option, I loved the combination of ingredients. It was sweet enough that it allowed the flavours to shine. Simple, yet incredibly tasty. The Fruity Bubbles (Rs. 250), which was a concoction of sparkling peach & pear ice tea, was another drink I quite enjoyed. It's not often you find pear-based drinks in town, so I was pretty intrigued to try out this combination and was not disappointed. Both the peach and pear flavours were subtle, but married well. Sicily (Rs. 180) was an Almond tea shake. The richer option of the drinks I tried, the almond flavour did overpower that of the tea (no complaints though - I love the almond flavour), but the tea did hold its own.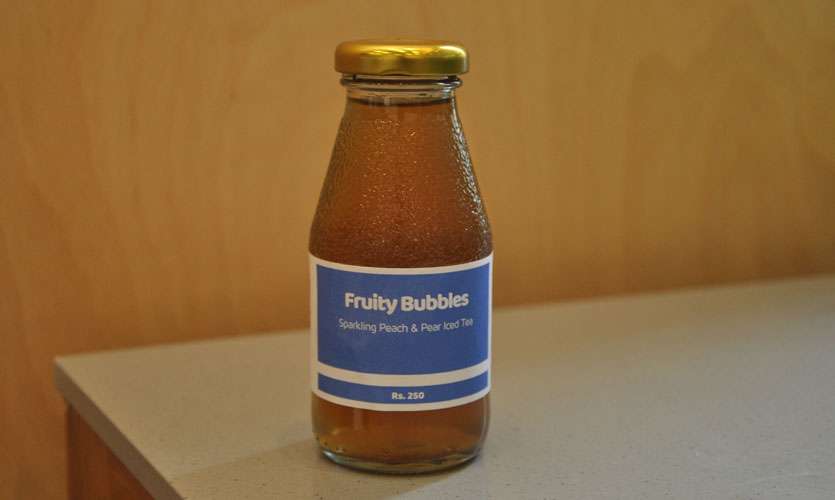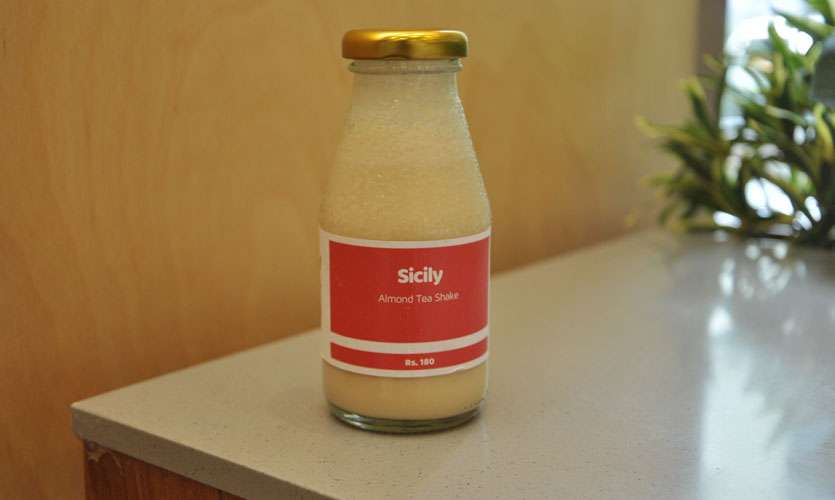 Food
They had a variety of items to pick from, and I tried the Cottage Pie Chicken Run (Rs. 320), the Chicken Tikka Sandwich (Rs. 250) and the Penne Arrabiata (Rs. 370). The cottage pie was topped with mashed potatoes over spicy chicken, mushroom, bell pepper and paprika. The mashed potato was a little bit bland, nothing a dash of salt couldn't help, but nevertheless, mashed potato is ALWAYS the hero of any dish (for me at least), and it was a pity that it was underwhelming. The filling wasn't spicy per se, but was a lot more flavourful than the mash. Nothing to write home about, though.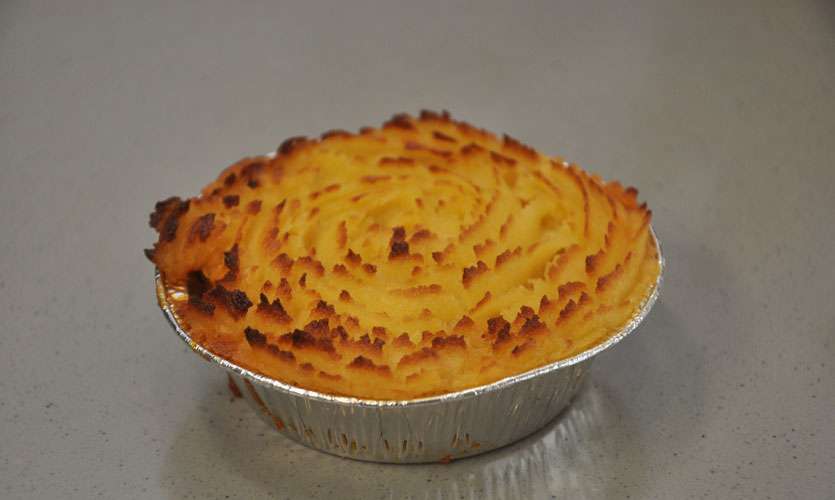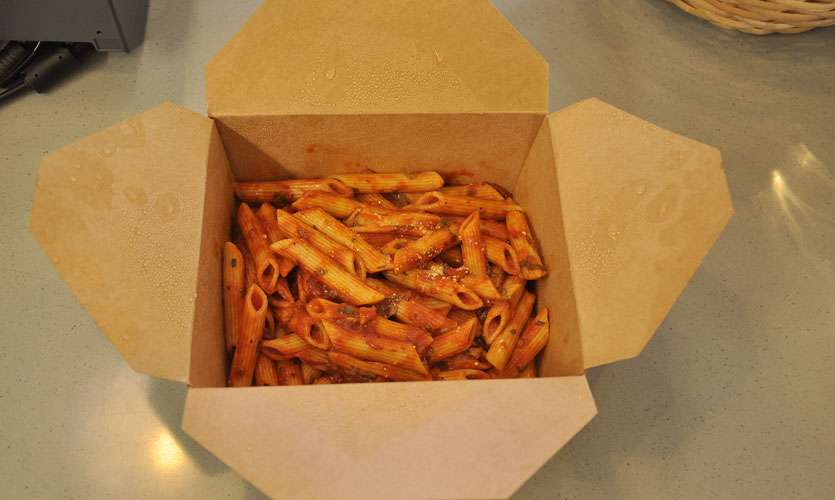 The Chicken Tikka Sandwich was a flavourful option that was also pretty tasty. There is an option of having the sandwich toasted, in which case you can hand it over to the counter and they will do it for you. My absolute favourite, however, was the Penne Arrabiata. The sauce was perfect, and for a vegetarian option, was pretty darn satisfying. I would definitely have it again!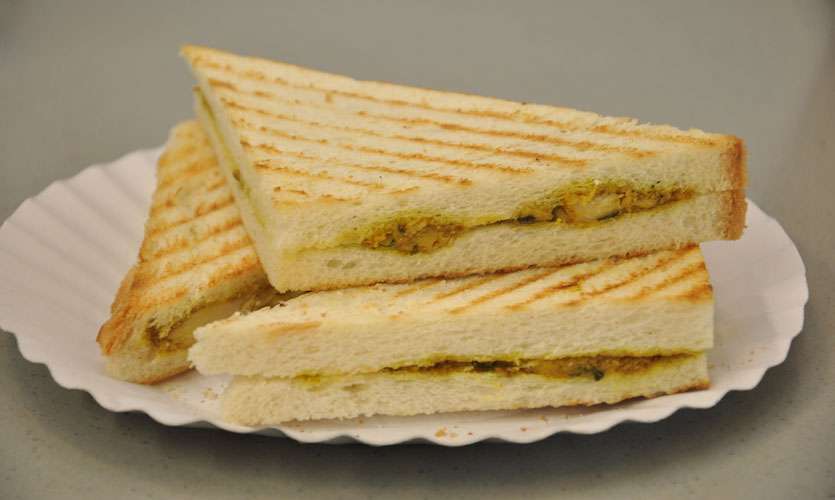 Dessert
Brew 1867 also has a range of desserts to pick from, and despite already being stuffed, I couldn't pass up on the Brownie, and I'm glad I didn't! Intensely fudgey and creamy on the inside and crisp on the outside, the brownie was by far my absolute favourite of all I sampled here.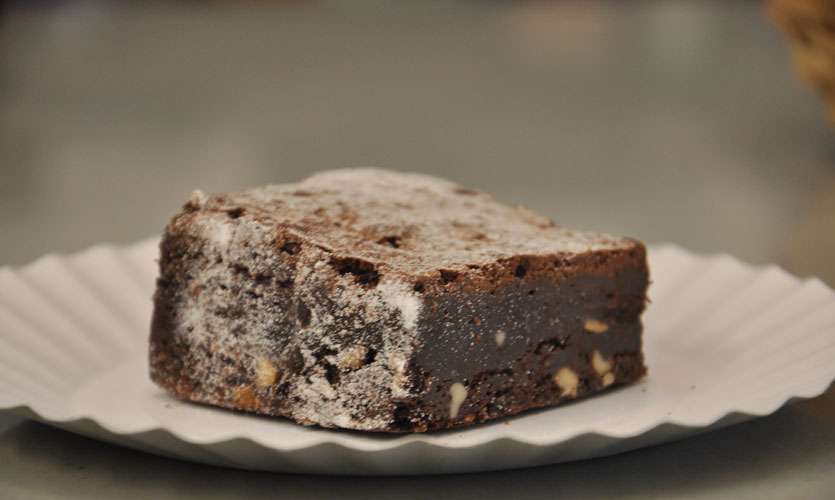 Overall
The Brew 1867 by Dilmah caters primarily to the busy customer who wants to quickly grab their meals and leave. It's a convenient concept, and it works like a charm. You will only encounter employees at the cashier or if you've requested a hot drink or asked for your sandwich to be toasted. But when you do deal with them, they are friendly and helpful. So if you're hungry and are in the area, it's a great place to grab some yummy food. What's also great is that they do have a lot of healthy options and well as vegetarian options to pick from.
What we recommend: Just Be Good To Me, Penne Arrabiata and Brownie
Pics Nisal Baduge