A collection of arts from various international designers welcome visitors at Co45 Gallery - Colombo's newest international art space situated down Horton Place. Designed as a studio, gallery and workshop this venue invites local and international artists to showcase their talents while allowing art lovers to appreciate arts of all sorts. "For us quality of arts is important and we want to be a showcase," says Emiko Hanano the owner and brainchild behind Co45, in an interview with the Daily Mirror Life.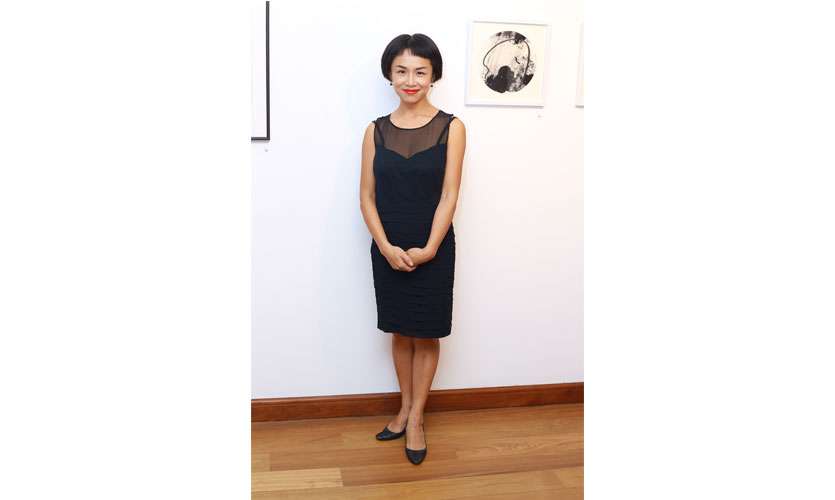 Having fallen in love with Sri Lanka during her initial visits at the time of the war, Emiko decided to settle down here with her family a year and a half ago. Being an artist and a curator by profession, she was driven to open an art space for international and local artists.

Q: Tell us about you.
A: I was born in Shanghai and was educated in Japan. I started painting when I was very young. I won competitions and I was always told that I could be an artist when I grow up. Contemporary art took a huge turn between 2003 and 2010 and also during the bubble time in Japan between 1980 and 1988 Japanese has purchased a huge amount of European art and was stocked in Japan. From Picasso to Renoir and all other works were there because at the time Japan was the richest country.
The Art Foundation in Japan is remarkable and when I saw the collections I was very inspired. In 2010 all these Japanese art galleries were interested to go into the Chinese market for the China Expo and contemporary art was already reaching the peak. All international markets were trying to reach the Chinese markets and there were more than 10 galleries and I was asked to be the curator. That was the first time I was involved in curating work. So an individual artist suddenly becomes a curator and it was a huge leap for me and this how I found out the artists who have showcased their collections at my gallery here in Sri Lanka.

Q: What brought you to Sri Lanka?
A: 12 years ago I visited Sri Lanka, three years before the civil war ended. But shockingly the country was very peaceful. I was expecting violence around me but people were smiling and it looked very pleasant. The prices at hotels were very low at the time. Then I fell in love with the country and the first time I saw contemporary art was at Casa Colombo. They used the war as a theme combined with architecture. Likewise, there were sharper reflections of colonial concepts blended in contemporary art. Thereafter I came back once a year and I then moved here a year and a half ago with my three kids and husband.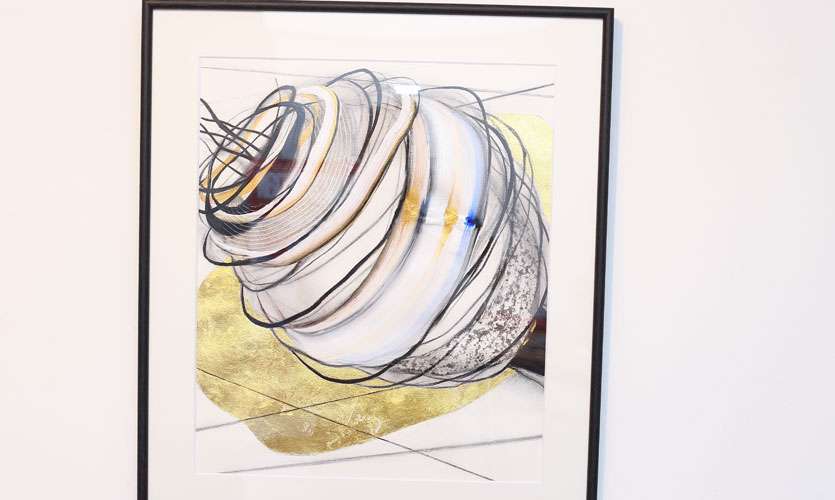 Q: Why did you want to put up an art space in Colombo?
A: Sri Lankans appreciate arts and the war stopped education for some time. I have noticed that those in their 40s and 50s don't know much about arts. But the younger generation has a good understanding of the arts. Therefore I feel that there has to be cultural input in order to convince people to appreciate arts. They have heard of Picasso but not Dali. So I have realized that a lot of people pass by this area and therefore I decided to have a space to appreciate and learn arts. Here people can purchase art but they are sold at a higher price because these artists have used their own money to transport these pieces to Sri Lanka. We are using this showcase to show a selection of artists and as the curator, I collect them.
At Co45 we also teach children from ages seven to 13 to understand art history and related subjects, in addition to teaching them how to draw. In local schools, children are taught how to draw but they don't know the history. We are also going to have different workshops, have artists' talks and allow the people to speak to the artists as well. We also concentrate on adults as well because sometimes they may not have much work to do after they drop their children at school. They have shown a keen interest and we are trying to introduce free painting with oil colours etc. It is another form of therapy.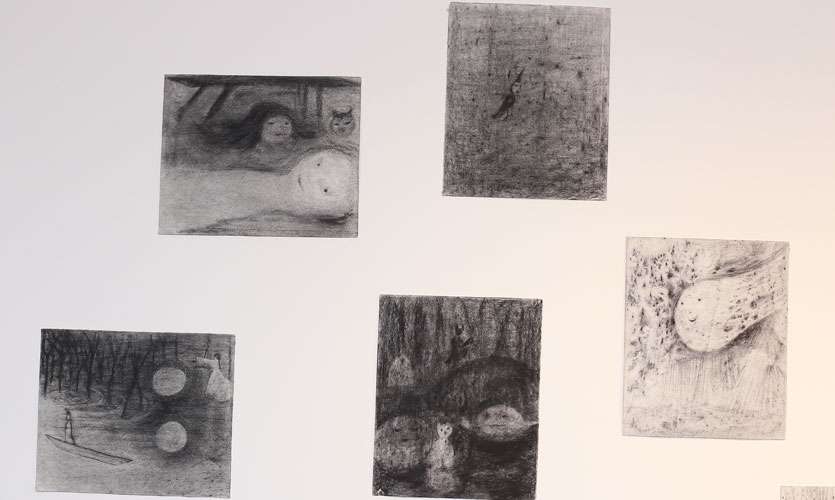 Q: Other than Origami and Bonsai, what other Japanese art forms are showcased in this space?

A: We have a collection of Kirigami arts done from Origami and paper cutting arts which are mounted on glass. The artist has done everything by hand and the designs look very modern. There's another collection with a rusty material painted on a canvas. Japan has the theme of Wabi-Sabi which appreciates the concept of minimalism. So it is about how a small dot could speak out for an entire space and that is the beauty of Japanese art. Artists who have showcased their works include Mika Funaki, Jun Nishimura, Nao Uchimura, Kanano Yaguchi, Kazuo Kobayashi and Kyoko Maruta.

Q: Your message to local artists?
A: Come and have a look at this space. I would like to see their works of art. We do have programmes where we could do cultural exchanges. The space is not big but I would like to invite people passing by to drop in. It is a family and child-friendly place.
Classes are open for children on weekdays and weekends.
Weekdays : 2.30-3.30pm | 4.00-5.00pm
Weekends : 10.30-11.30pm | 1.00-2.00pm
Bookings could be done via http://co45gallery@gmail.com or contact Emiko on 0770846619.