One of the main reasons why I bake cookies is so that I can feast on cookie dough! Anyway, everyone loves cookies so I was on a mission to find an easy recipe that you can try even if you don't call yourself a baker. Because trust me there is no better fragrance than walking into a home with the aroma of freshly baked cookies.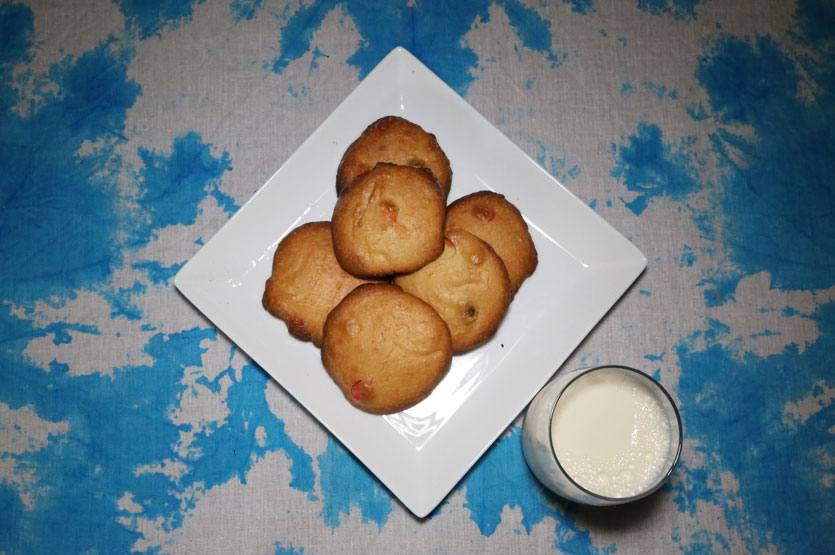 Ingredients
150g melted butter
1 cup sugar
2 tsp vanilla
1 egg
1 egg yolk
2 cups of flour
Smarties
Directions
Add the sugar into the melted butter and beat it.
Add in the vanilla and eggs next.
Followed by the flour. Finally mix in the Smarties.
Line your tray with foil or a baking sheet and drop the mixture leaving space in between.
Bake for 15 to 17 minutes (or until the edges are slightly brown).
Serve them with a glass of milk!
---
VIDEO & PHOTOGRAPH by Zeeshan Akram Jabeer