Are you a big fan of garlic bread just like I am and tired of having to run to the store every time you get a craving? Sometimes you are let down by the taste even if you buy it from your favourite store! Here is a simple recipe that anyone can follow.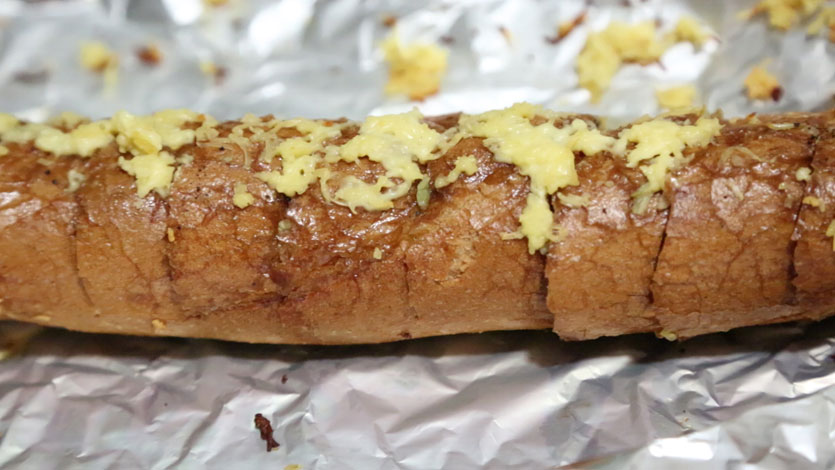 The ingredients are:
· 4 to 5 cloves of garlic, roughly chopped
· Parsley
· Coriander
· Salt to taste
· 1 tsp of pepper
· 200g of butter
· 1 loaf of French bread
· Grated cheddar cheese to garnish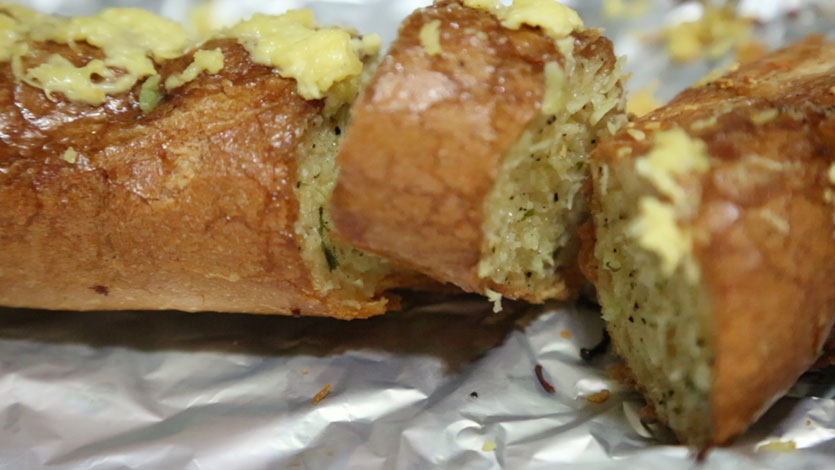 Directions
Preheat oven to 220 Celsius.
Ground the garlic with the coriander and parsley.
Add salt and pepper to taste.
Mix the paste into the butter.
Slice the bread and apply the paste.
Sprinkle on cheese.
Bake for 20 minutes and serve hot!
Try it out and let us know how it goes!
---
VIDEO & PHOTOGRAPHS by Zeeshan Akram Jabeer