Giving up on your dog is not a solution: Canine behaviourist Shirin Merchant
The behaviour of dogs is often misunderstood by dog owners and people around them. Since many people do not understand the behaviour of dogs, sometimes even though you adore these playful creatures, you would hesitate to get closer to them. In an attempt to spread awareness on the behaviour of dogs, Asia's leading canine behaviourist and trainer Shirin Merchant has done various programmes across the island, especially through the 'Unleash' programme conducted in collaboration with Ceylon Kennel Club.
Speaking to Life Online, Shirin Merchant said that through 'Unleash' we are trying to speed up training programmes and make people aware of dog behaviour. "People usually do not understand their dogs and therefore they struggle a lot. We could suggest various solutions by doing a show and that's the main objective of Unleash. A larger awareness needs to be raised with regard to street dogs as well. I recently spoke to the task forces on the topic of dog behaviour because they were not aware of how to handle a dog in difficult situation and how to identify a problematic dog."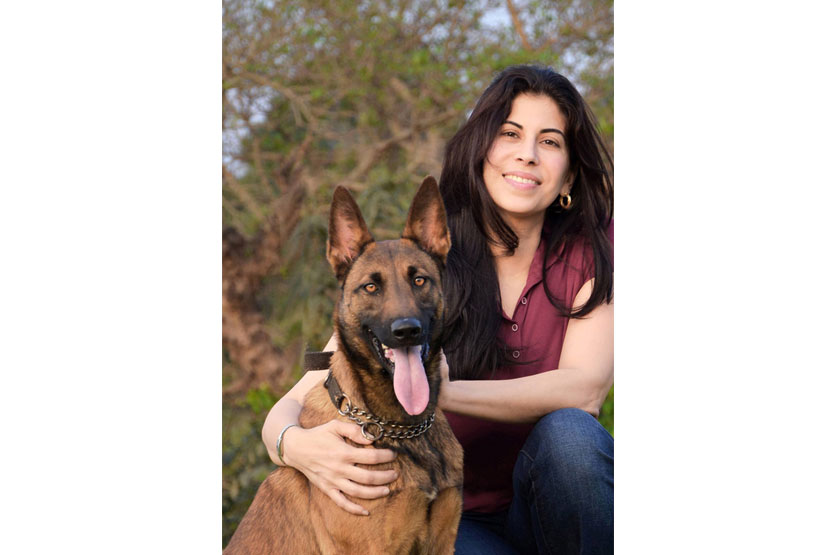 Speaking further she said that it's sad to see people giving up on their dogs. "We need to find out why they decide to give up on the dog and what went wrong in between the owner and the dog. Through these programmes we try to give a hand to dog owners and make them understand that just because there's a problem the solution is not giving up on their dog. Various concerns have also been raised with regard to street dogs but I believe that there is no proper solution in this matter as well. It's good that there are non-profit organisations who are giving shelter to dogs but I don't see a long-term solution there. We should focus on reducing the number of dog pounds thereby encouraging people to own dogs as pets.
"If people encounter an excited dog on the streets, the best thing to do is to ignore it as much as possible. If you have a bag in hand keep it in front and avoid looking at the dog in the eye. Don't get frightened and back off. If you get excited and act up then the dog will try to act funny. This could happen with your own dog as well. There was one dog owner who came up to me and complained about their dog who was biting them continuously. These were on the verge of giving up their dog but after I spoke to them and showed them how he should be handled they were overwhelmed. In fact people do not know how to react in such situations," Shirin added.
In her concluding remarks Shirin said that much more needs to be done in terms of raising awareness. "We need to bridge the gap between the two species. It's a must that we educate dog owners and even the general public on how to look at dogs in a more loving and caring way."
The Unleash programme will be aired every Sunday at 5:30PM on Derana 24x7.