Kusal Kukulawala's attempt to surprise his girlfriend Priyanka Hadagoda with a valuable diamond necklace turned into a chaotic one when his wife discovers the gift. (Yes that did look chaotic as it sounds!) Marking another milestone in his theatre career, veteran actor, comedian, script writer, director and producer Indu Dharmasena recently staged 'Love, Lies and Diamonds'- his 65th original script.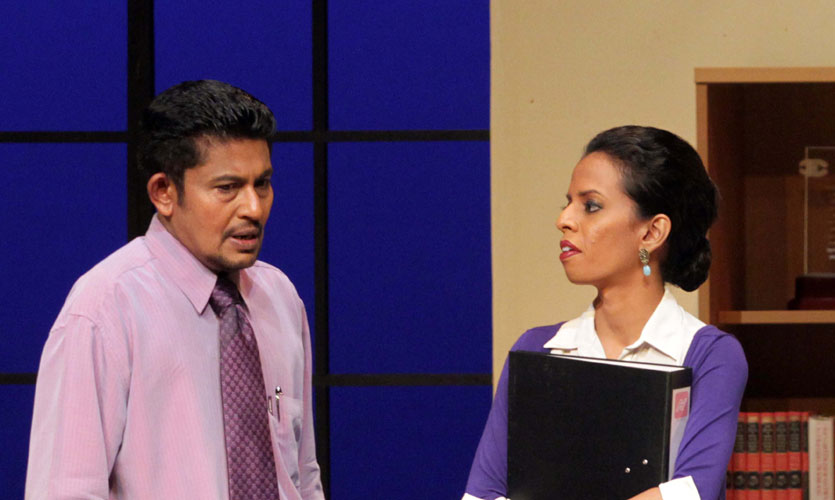 Kusal (Indu himself) was making plans to take his girlfriend on a lunch date to Unawatuna and gift her with this valuable necklace. But little did he know about the chaos which was yet to unfold. Menaka (played by Sulo Perera) is Kusal's newly recruited secretary who is still trying to get around with her job. She is quite ignorant but is suspicious about Kusal's actions at the same time. When Danny (Abbasali Rozais) discovers Kusal's plan to visit his girlfriend, Danny warns him of the consequences. A confident Kusal doesn't bother too much, only to see his wife Deepika (played by Sanwada Dharmasena) walking in to sign some legal papers. What follows is an entire session of lies and more lies to prove he has done no wrong only to make things even more complicated.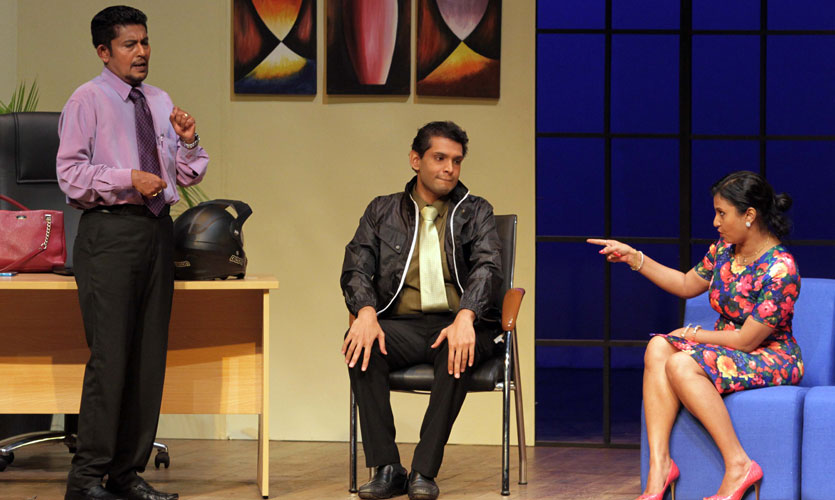 As a result, one diamond necklace becomes two followed by a failed robbery attempt, legal papers not returning on time, Deepika having to remain an extra few hours, an annoying client calling in to ask for a sponsorship and Priyanka's (played by Saneesha Ramanayake) unexpected grand entry into the chaos.
Once again, Indu made the audience break in to fits of laughter with a few nail-biting scenes which earned a few 'Ohs and Ahs' from time to time.
Towards the end of the play a few guests had this to say :
"Really enjoyed the play." – Joe
"A great comedy again." – Chandani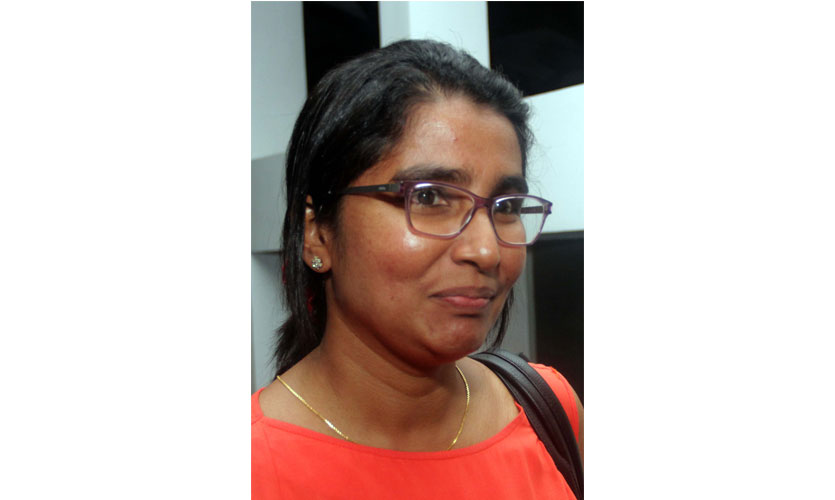 "Quite interesting." – Asoka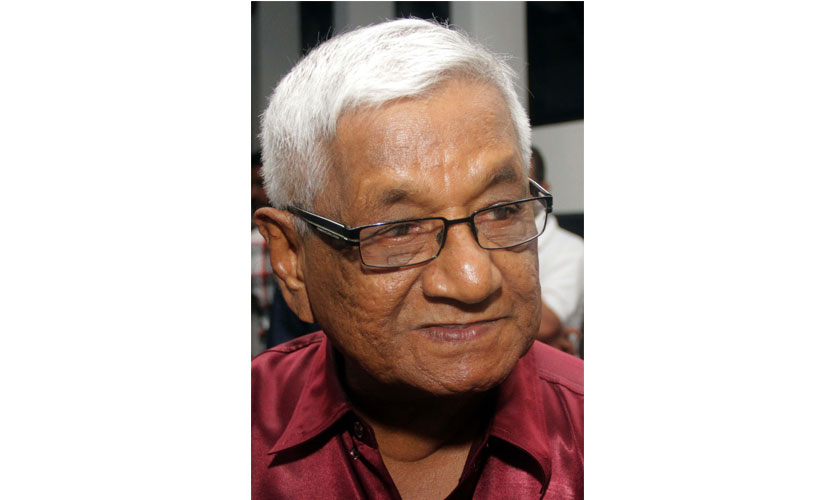 "Indu's shows have always been hilarious." – Jayasinghe
"We have been coming for Indu's plays and this is quite extraordinary." – Anomi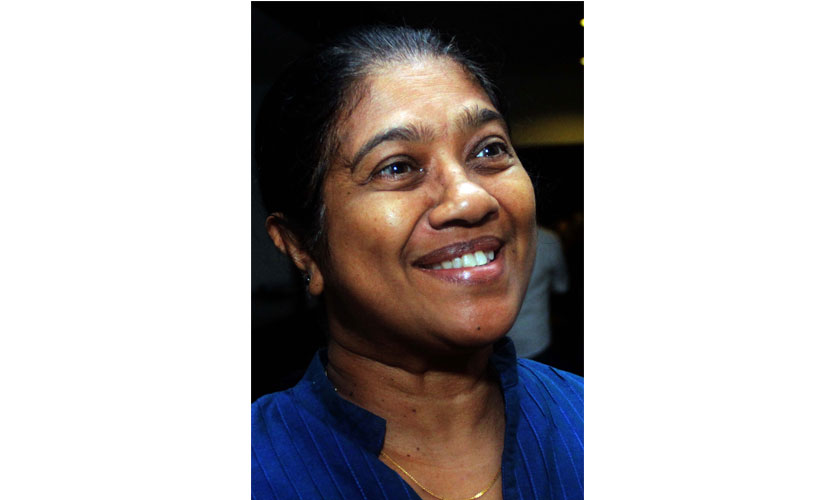 "Out of the recent ones this is the best comedy he has done." – Rukshani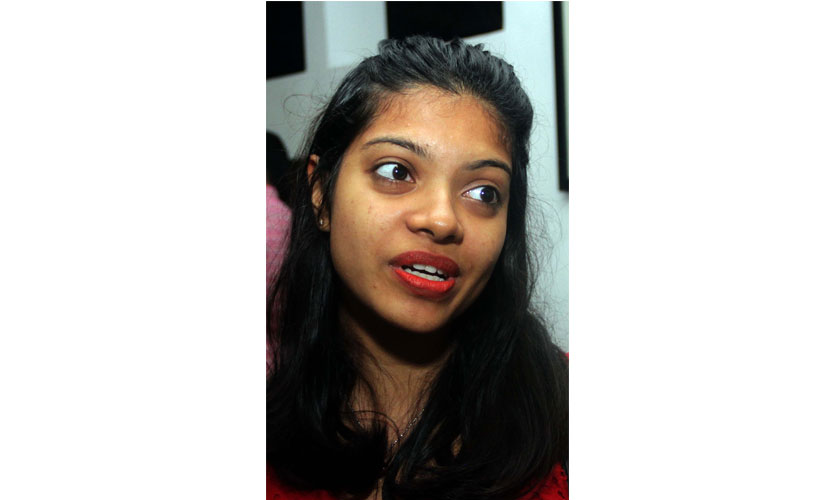 "Creative and true to life." – Taniya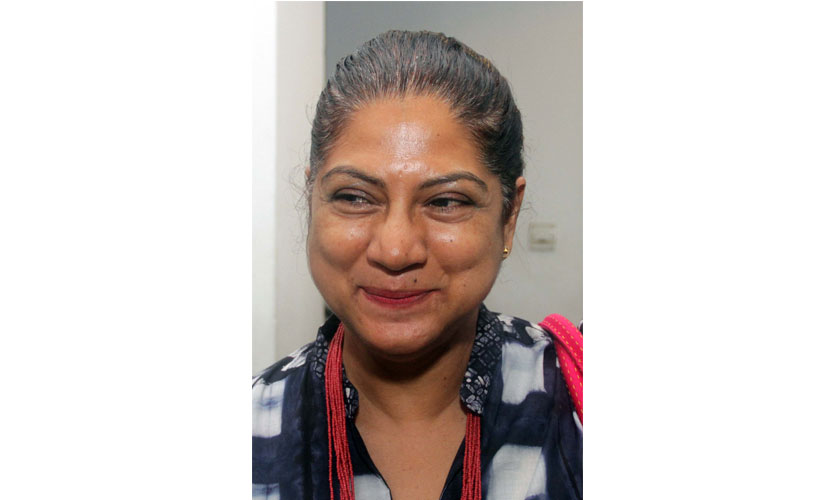 "It's a timely concept." – Ursula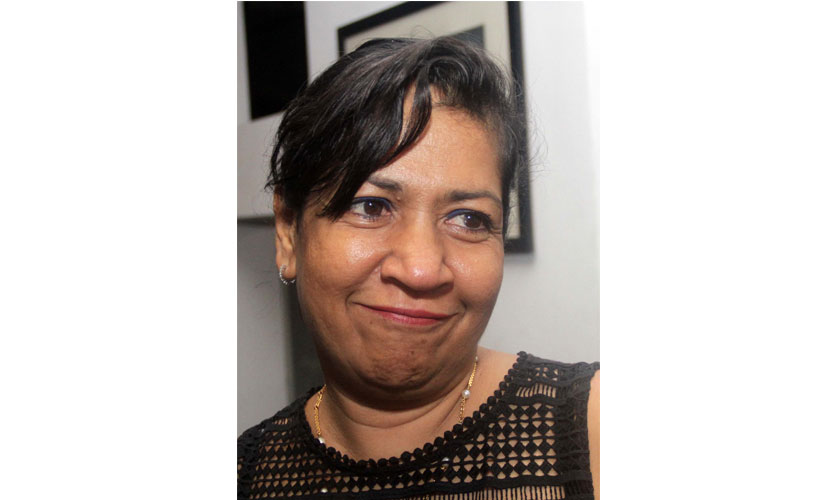 "I have been following Indu's dramas for a long time and his scripts have always kept us curious about what's going to happen next." – Vishwa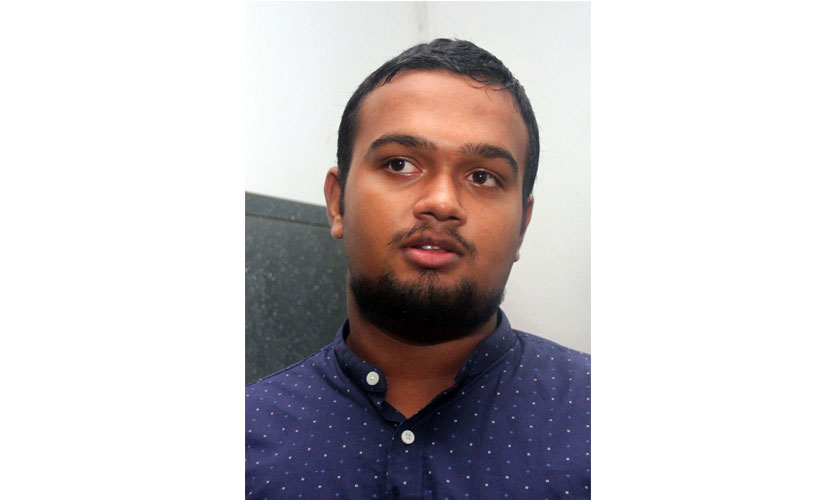 "Quite entertaining." – Roshi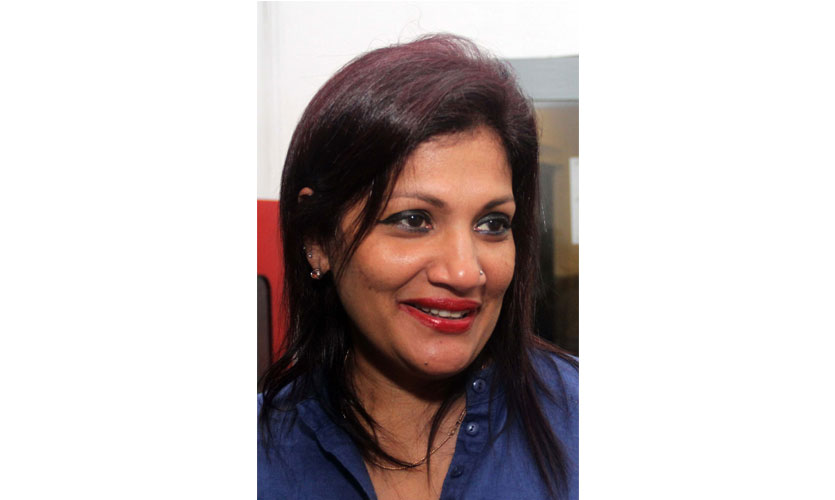 "His scripts are very timely and that's what I like about Indu's plays." – Dulya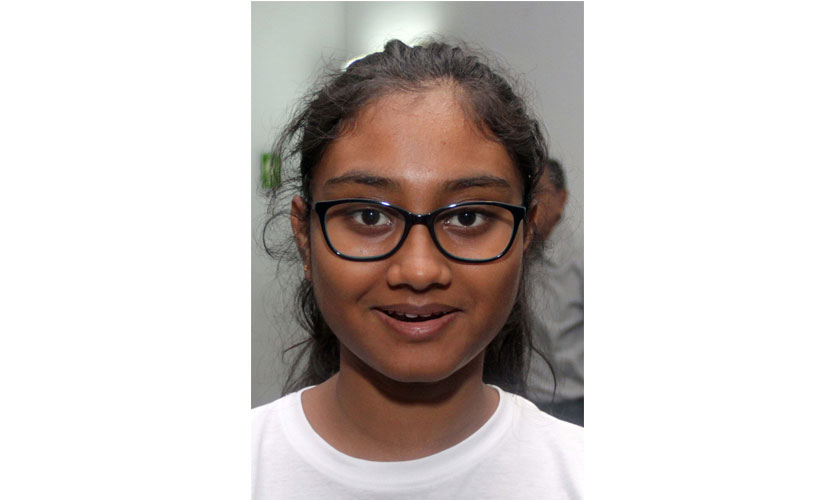 "I enjoyed it a lot." – Dushen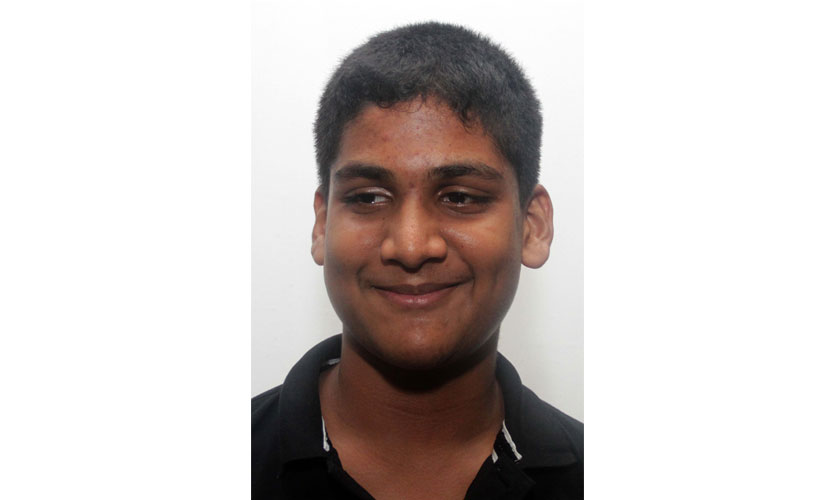 Pics by Pradeep Dilrukshana