Milano Rodrigo, Founder, Baby Valentina upon moving to Sri Lanka three years ago from France
realised
it was tough to find baby food that was fresh and healthy with no additives or preservatives. On top of it all, her daughter Valentina was a fussy eater which can be extremely frustrating when you are a working mum. This was when she decided to make her own purees, juices
and
yoghurt
– And it worked! Valentina, on most
days
would love her mum's food. So last weekend my kids along with a few others got a chance to try out Baby Valentina for themselves.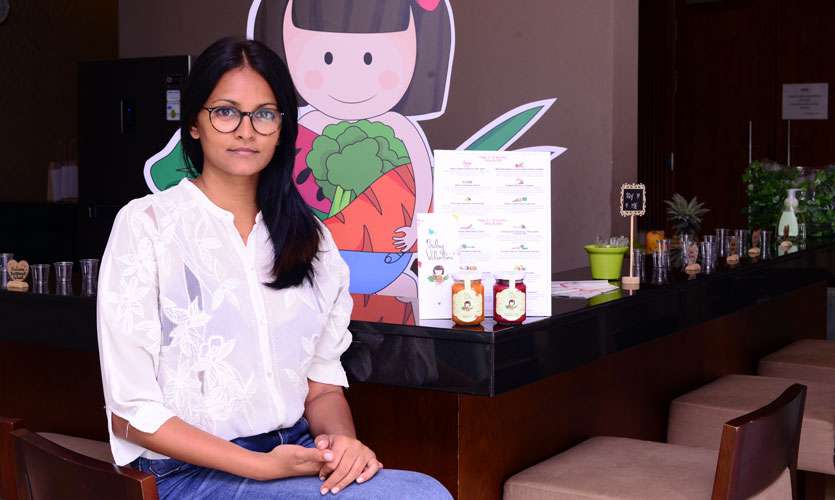 Milano makes all her baby food with organic fruits and vegetables sourced mainly through Saaraketha and other local farmers, while the pulses, grains and
seeds are organic and sourced from the UK, which means baby gets good quality stuff into his/her tummy.
Even though my boys are a little old for purees they loved the fruit based ones and fresh juices. Some of the younger kids also seemed to enjoy trying out the different purees that were on offer.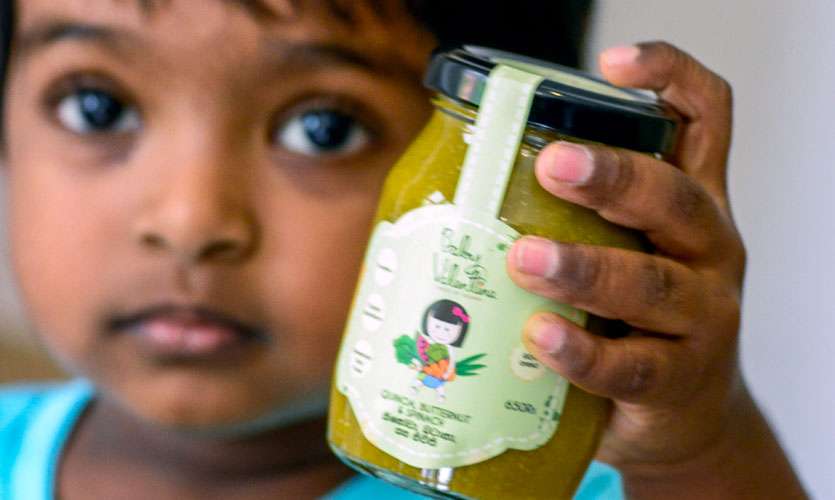 The juices by Baby Valentina are made with fresh fruit and have no added sugar. In
fact
,
I quite liked the Carrot, Orange and Ginger combination as did the boys while most of the younger kids loved the sweet notes of the Beetroot, Banana and Carrot juice.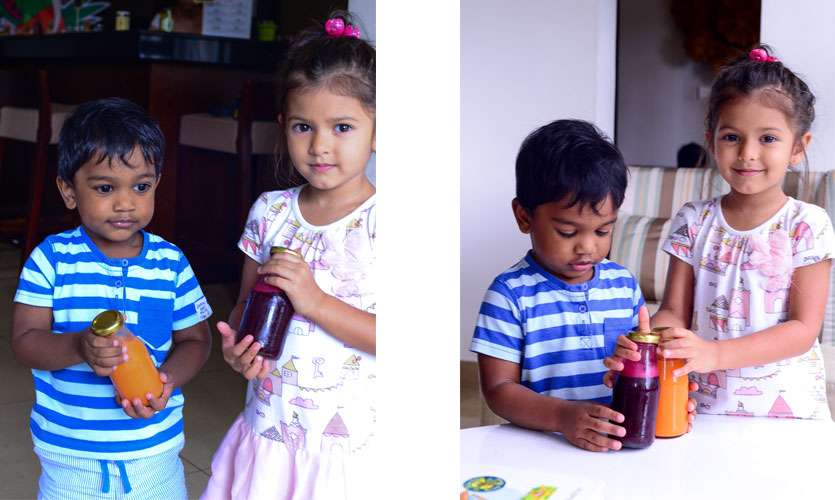 A definite hit with my older son was the Papaya and Mango as well as the Beet, Banana and Mango.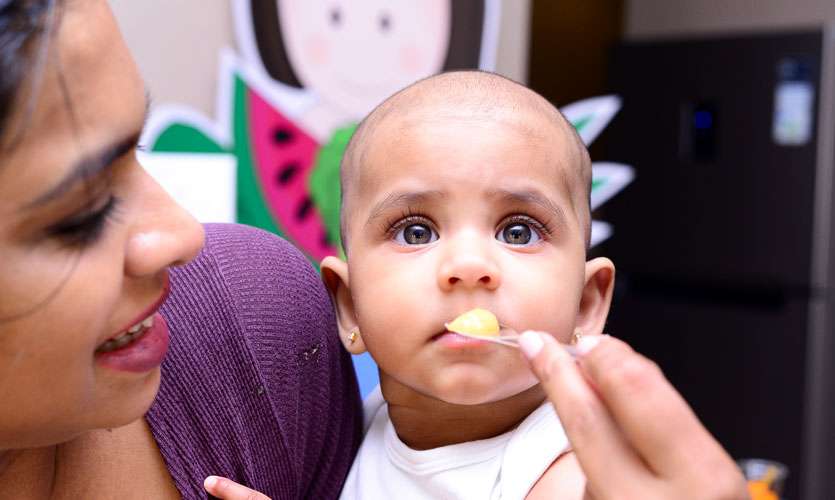 We found that the younger babies like eight-month-old Ora loved the Sweet Potato, Flax Seed and Butternut puree. Agathisi (11 months) couldn't stop eating the Unsweetened Plain Yoghurt, according to his mum. Another favourite among the younger babies was the Pumpkin, Butternut and Carrot puree.
What we recommend

: Papaya and Mango and Unsweetened Plain Yoghurt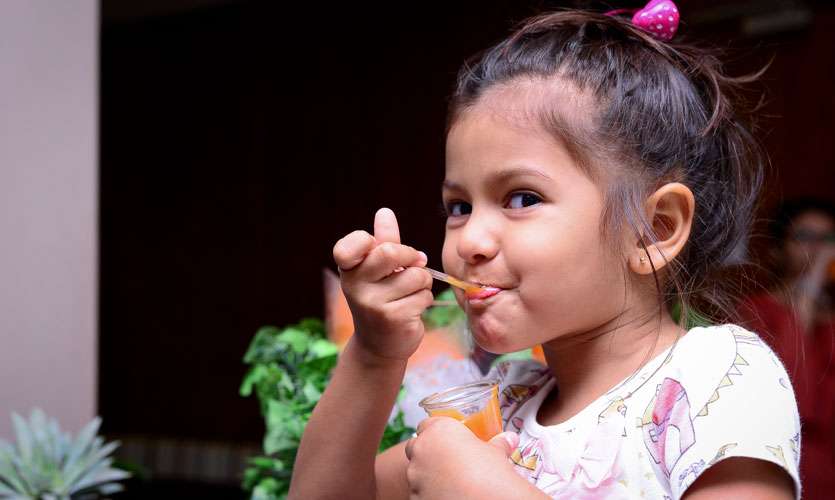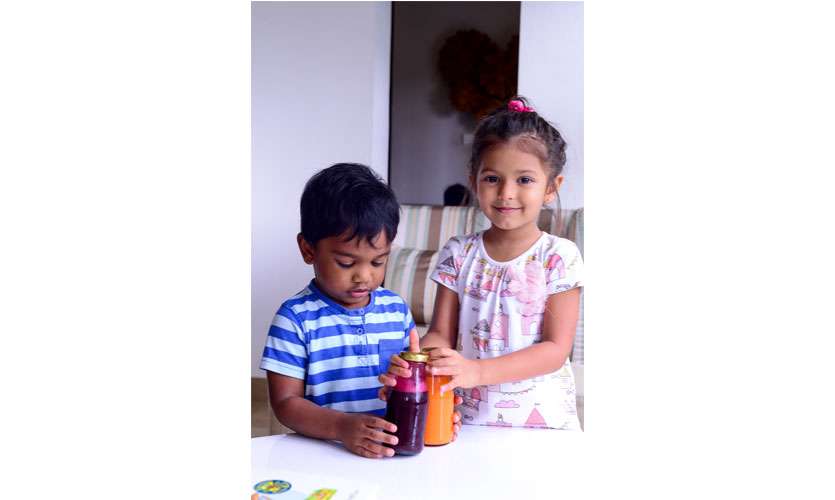 Would we purchase again? Even though our kids are beyond the puree stage we may opt for Baby Valentina on an off due to the convenience and quality and because it is a great way to get the kids to dig into fruits and vegetables.
Milano also stressed that her purees are just a base so honey, salt oils and butter can be added to make the purees more interesting for your baby.
All products must be refrigerated as they are made from fresh produce.
The purees can be stored as follows – Vegetable (four days), Fruit (two days) and yoghurt (two weeks)
Available at: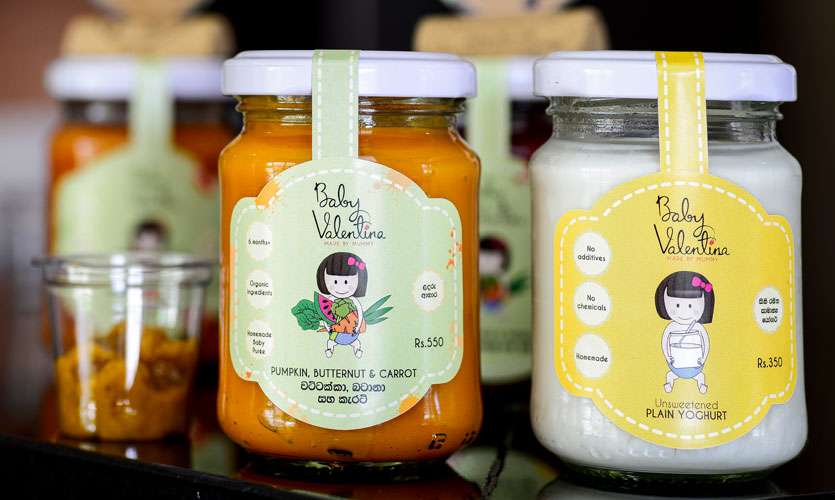 Will be available soon at:
The Little Gym of Colombo
Pix by: Kanishke

Ganewatte