As our eyes adjust to the dim lighting in the room we've just been locked in, almost as if on cue, we find our attention drawn to the screen which lights up with a luminescent numbers counting down 60 minutes. Words and numbers scrawled on walls and random objects scattered about grab our attention. Random bursts of sounds increase our heartbeats. Frenzy ensues...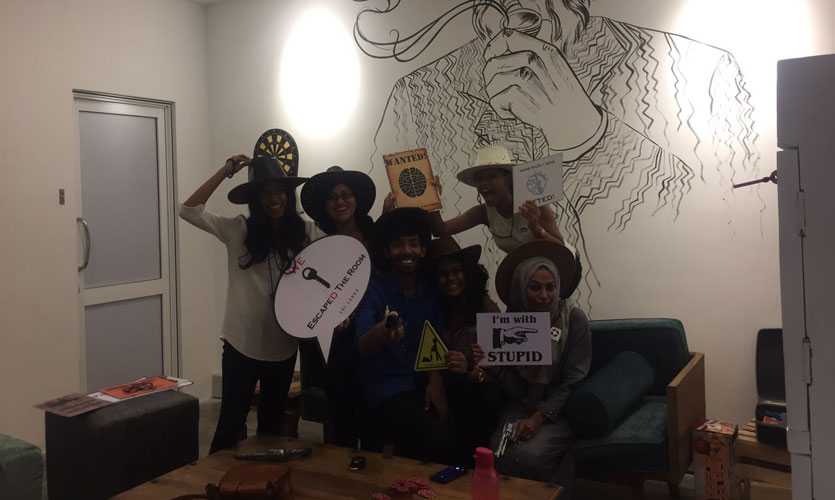 Since it's conceptual inception in Japan, Escape Rooms are steadily rising in popularity in major cities all over the world, with escape room enthusiasts hell bent on cracking the clues and getting out in record time. So what exactly is an Escape Room? An amalgamation of theatrics and adventure games, escape rooms are a themed live immersion experience in which players solve puzzles using clues to complete objectives within a set time. Storylines typically encompass zombie, prison, pirate, hostage or kidnapping scenarios. The scenes and action unfolds as you solve clues before you eventually stumble upon the "key" that will allow you to escape.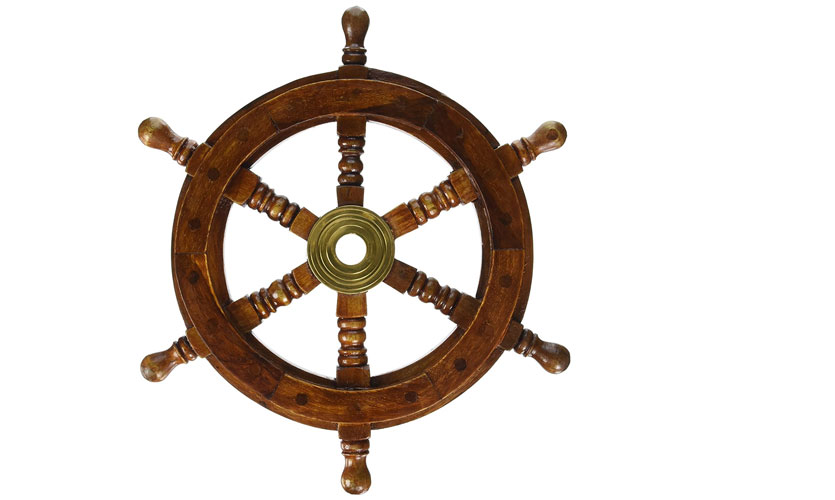 A bunch of us escape artists from Life / Life Online recently dropped by to check out Escape the Room Sri Lanka (situated above Cafe Noir Blanc) and had a blast , followed by sustenance downstairs to rejuvenate our exhausted souls. Our experience began with a short briefing by Shireen, explaining the FAQs and clearing any doubts. Currently, they have two themed rooms and we picked the Most Wanted: Dead or Alive game room. Following the brief, we we allowed to ask any questions and were also informed that we could leave the room at any time if, you know, we felt claustrophobic or sick.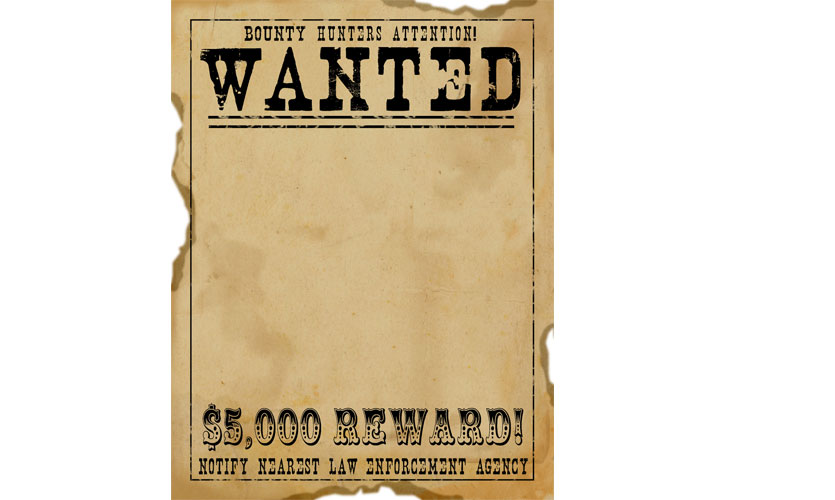 And then it was time. We were led into a room and had the door locked behind us. What ensued was precious minutes of confusion and trying to figure out what the clues were and racing against time. Aaaand, that's all you're getting. Saying anything more will just give everything away.
After the high of having successfully escaped the first room, we decided we'd just go ahead and take on the second room too, now that we'd gotten a hang of the first one. This, just less than 5 minutes after completing room 1, which honestly wasn't the brightest idea. Here's a word of advice (or two); one, you'd just be too mentally exhausted and two, just because you nailed one room doesn't mean the second one will be a cake walk. It wasn't.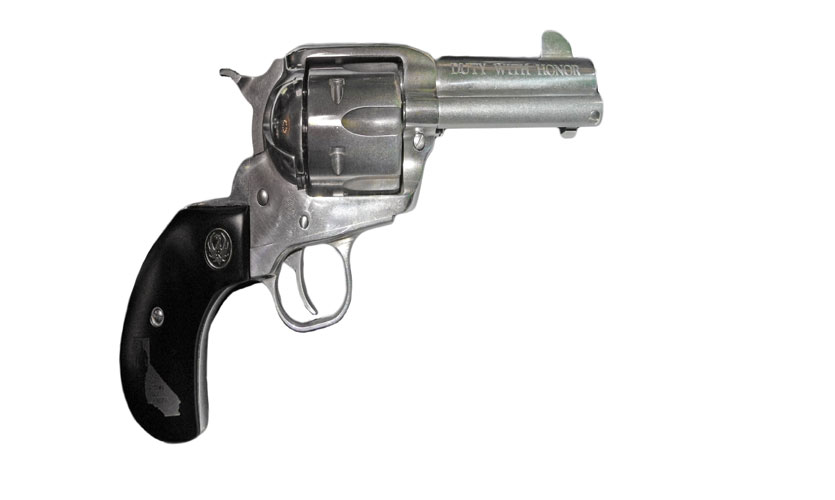 There are currently two rooms, Most Wanted & Shipwrecked, and each room costs Rs. 7000/- with 2-6 players per room.
Any more and you would just get in each other's way due to limited space. Escape rooms are great if you enjoy problem solving, collaboration and working under pressure. Children under 14 must be accompanied by an adult.
Here's what my fellow escapees had to say about the experience.
It really makes you question how much brain power you really have. By the end of it, my soul was tired.

The Escape Room was super fun. Both the rooms have their own little selling point so I'd rather do them both instead of just picking one! After we got locked in the room we all spent a good 5 minutes asking 'urm, what exactly are we supposed to do' before we got to the clue finding and decoding part! It's a great way to spend an hour and while it won't exhaust you physically - it will definitely work you out mentally. A must try!

The fact that I could turn into a crime fighting detective, minus the crime fighting depending on the scenario was literally the best part about escape the room. Piecing together puzzles, finding clues in obscene things, and just being plain observant and constantly curious was a reminiscence of the good ol' Scooby Doo and Courage the cowardly dog days. I couldn't have asked for the better team, yo!

The whole experience of trying to find clues and reaching the ultimate goal was so thrilling. We tried both the escape rooms and I left wanting more rooms to escape. It makes your brain workout!

The rooms were dimly lit with a splendid fusion of cinematic vocal effects, puzzles, hints and detailed props that easily hit me having not experienced such a stunt until now. I thoroughly enjoyed the total immersion of the venture this game can prey you into.
●

Wear comfy clothes - you're going to be very hands on in your search for clues; standing, sitting, crawling
●

Communicate communicate communicate
●

Expected the unexpected - clues can be found anywhere and everywhere!
Escape the Room Sri Lanka
Address: 216 Ven. Muruththettuwe Ananda Himi Mawatha, Colombo 5
Contact: 075 033 3333
Opening hours: 3:30 PM-1100 PM on Weekdays and 9:30 AM-11:00 PM on Weekends and Public Holidays