Christina Lamb
British journalist and Foreign Correspondent for The Sunday Times, Christina Lamb is the author of several non-fiction books. She has been awarded Journalist of the Year, Reporter of the Year, Foreign Correspondent of the Year and many more for her work in the war zones.
She is the co-author of the bestselling autobiography of Malala Yousafzai who fought for education for women and was shot by the Talaiban, 'I am Malala' as well as 'Nujeen', which the story of the girl who escaped war in Aleppo and travelled to Europe in a wheelchair.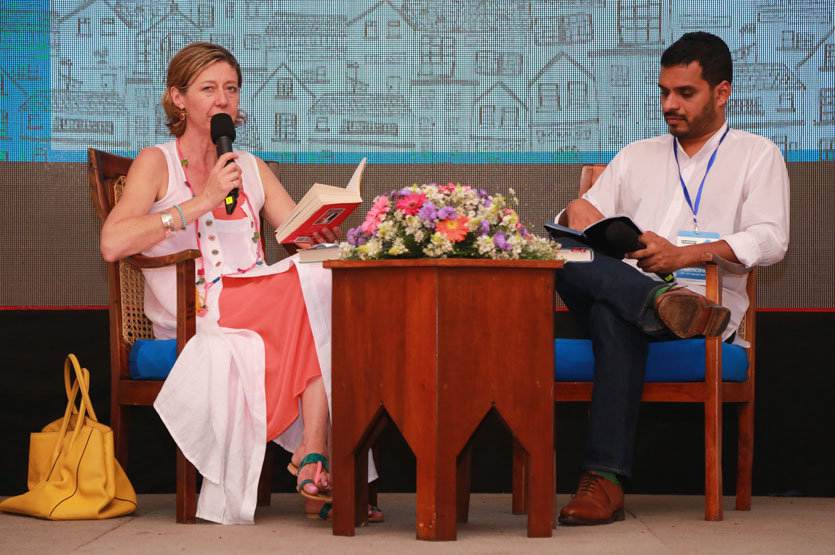 Her session at the Literary Festival drew in a full house as avid readers waited to listen to her amazing stories about working with two incredible women.
At the session, she read excerpts from both her books as she explained about their backgrounds and what it was like to write the stories of their incredible journey.
We spoke to some of the audience members who attended the session to gather a few comments;
"I cried! It was such an enlightening session" – Sara
"I thought it was great. It was conducted nicely and it was informative" – Ranga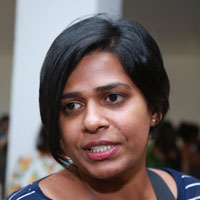 "It was a good session. I've read I Am Malala a few years ago and I just bought Nujeen. Can't wait to read it" – Anushka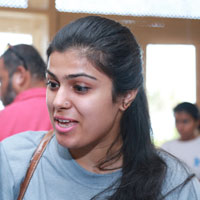 "I thought she gave an interesting perspective. I'm from Pakistan and her books really struck a chord and were very relatable." – Saadiah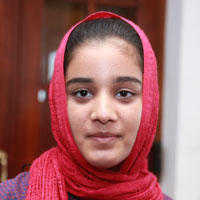 "It was a good session. I've read her books and I was excited to listen to what she had to say" – Asma
---
Sophie Hannah
Titled Agatha Christie's heir by reviewers, Sophie Hannah is an international bestselling writer of psychological crime fiction.
Speaking about her involvement with the continuation of Agatha Christie's novels, Sophie Hannah revealed how she was given the honour of being the continuing writer of the Christie novels.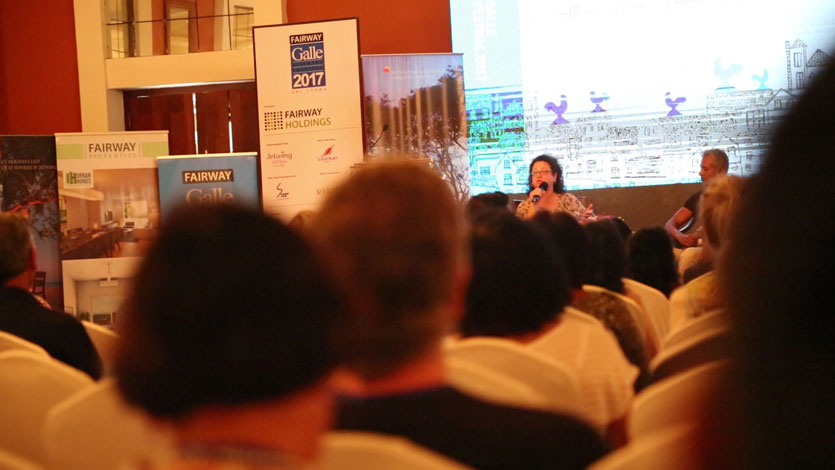 Later she spoke about how she is absolutely obsessed when it comes to the structure of a book when she is writing. "I absolutely love putting together the architecture of the book"
Finally, she wrapped the session with a reading of an expert from her novels.
We spoke to some of the audience members who attended the session to gather a few comments;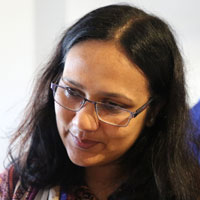 "I'm a huge fan of Christie's work"– Malela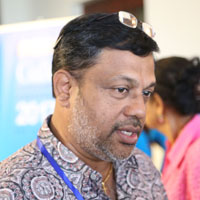 "Absolutely brilliant insight to her work. She was well-spoken and it was great knowing her feelings on the books" – Rohan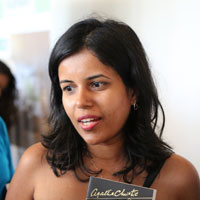 "It was good and I thought it was well presented and nicely spoken about" – Harini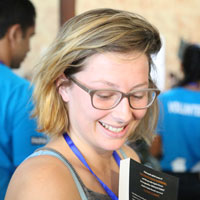 "She's charismatic and an easy talker" – Anabelle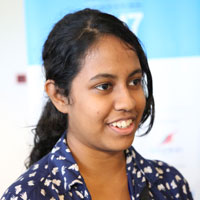 "Inspiring to listen to a contemporary writer like her" – Christina
---
PHOTOGRAPHS by Zeeshan Akram Jabeer