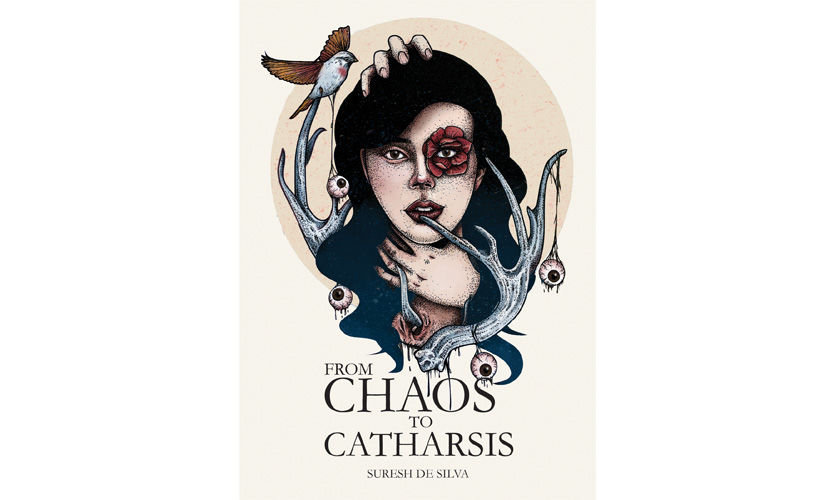 Suresh De Silva, frontman, vocalist and lyricist of Stigmata released his first collection of writings and literary works, 'Chaos to Catharsis' at the Barefoot Gallery and Café on 4 August 2017. The collection includes poetry, prose, social media rants and short fiction on a multitude of themes he has composed over the years. Known for his provocative style of writing, the latter may even "render nightmares a plenty" he said urging the audience to read with an open mind.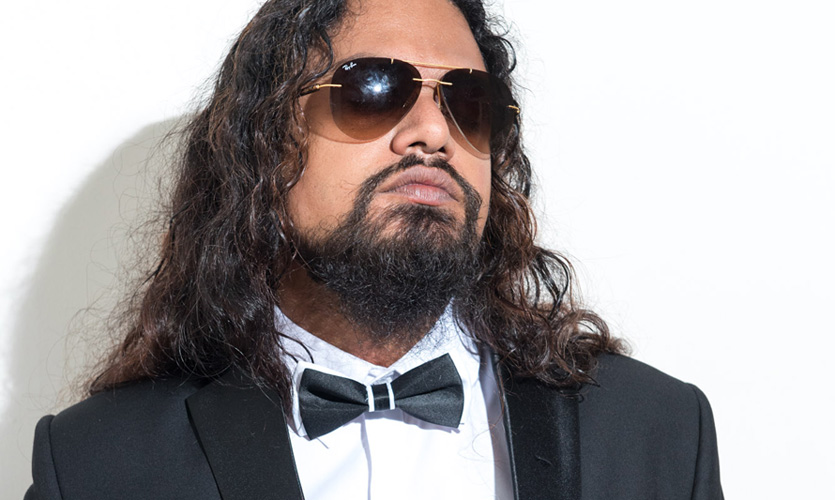 Opening the night Suresh noted how difficult it is to embark on any creative venture, especially in a setting governed by the word 'no' to anyone attempting creativity in Sri Lanka, be it media, print or even theatre.
"But we endure, we inspire each other, we feed off each other's creative wells though we admit to it or not."
As announced previously the readers he had chosen for the readings were veterans in their chosen fields of work, more importantly individuals who have inspired him in some capacity or form during his lifetime. The cast included icons such as Jerome L. de Silva, The Warden of S. Thomas' College Warden Reverend Marc Billimoria, Michelle Herft, Shanuki de Alwis, Chevaan Daniel, Shehan Karunatilaka and Dr. Suneth Rajawasan. Each of them were given very unconventional introductions with stories dating many a year back in time by the host himself. The first reading of the night was delivered by Dr. Suneth Rajawasan, a childhood friend of Suresh who chose a piece that resonated with him very much, a piece that would instantly take any Thomian back in time, drowning them in nostalgia and pride, connecting the past and present of S. Thomas' College, Mt Lavinia, their alma mater.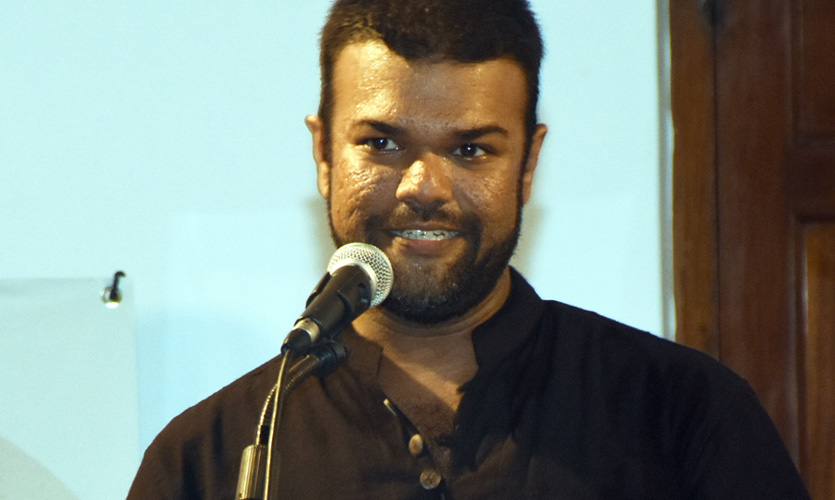 It was very interesting to see how each reader found a writing that they could individually relate to making the readings very sincere and moving. Shanuki de Alwis's delivery of 'The Garb' and 'You cheat-I forgive' attested to that.
"He is so innately sensitive, so much to the granite appearance, if you'd read the words in the poems, there's so much of sensitivity and vulnerability and he has taken that step to expose that side of him which I'm very proud of,"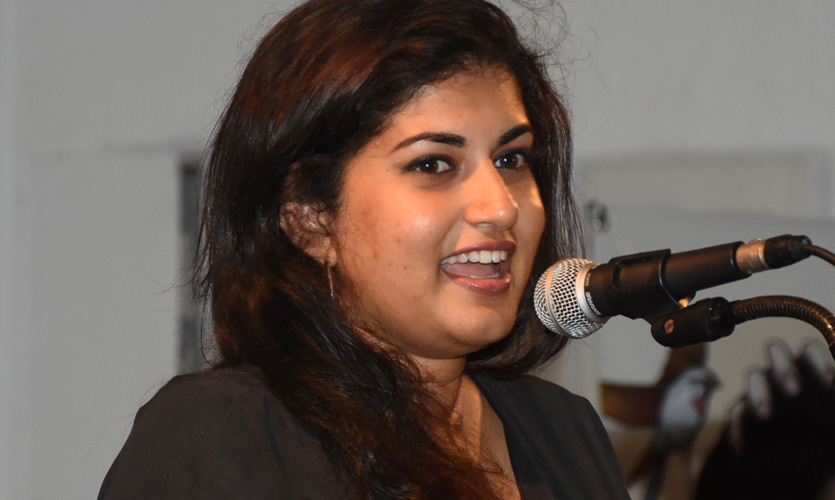 added Shanuki, sharing stories and sentiments that would never agree with the persona he portrays on stage.
Chevaan Daniel, Shehan Karunatilaka and Michelle Herft took to the podium sharing stories from the olden times and very heartfelt words of encouragement, while doing Suresh's work fine justice with each of their deliveries. Shehan's rock and roll tales of the 70s that connected with the birth of Stigmata were undoubtedly the most entertaining of the night.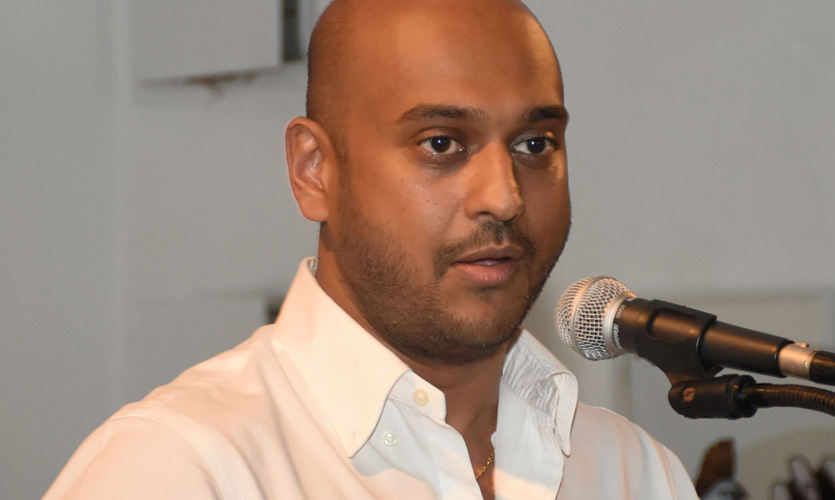 Chevaan Daniel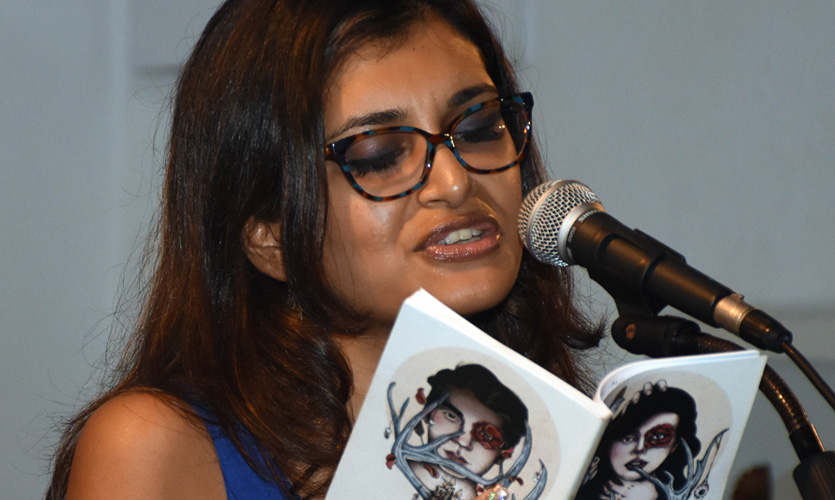 Michelle Herft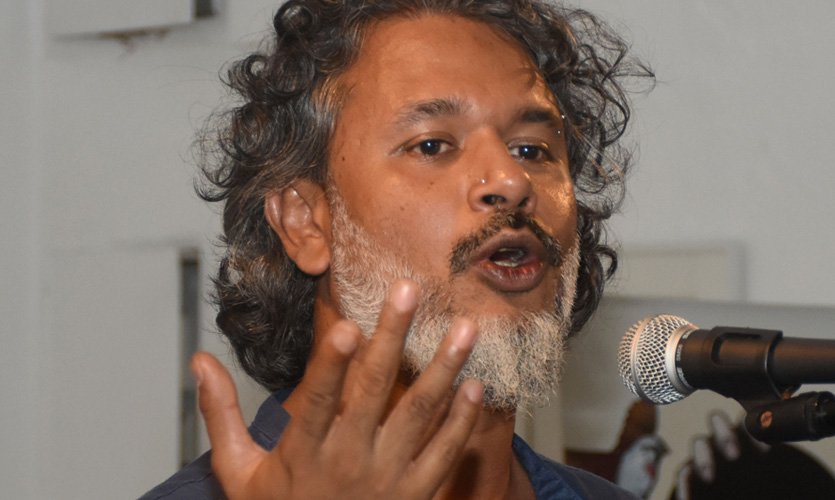 Shehan Karunathilake
Addressing the gathering prior to the reading, The Warden of S. Thomas' College, Warden Reverend Marc Billimoria, a deeply respected individual in the field of academia had this to say,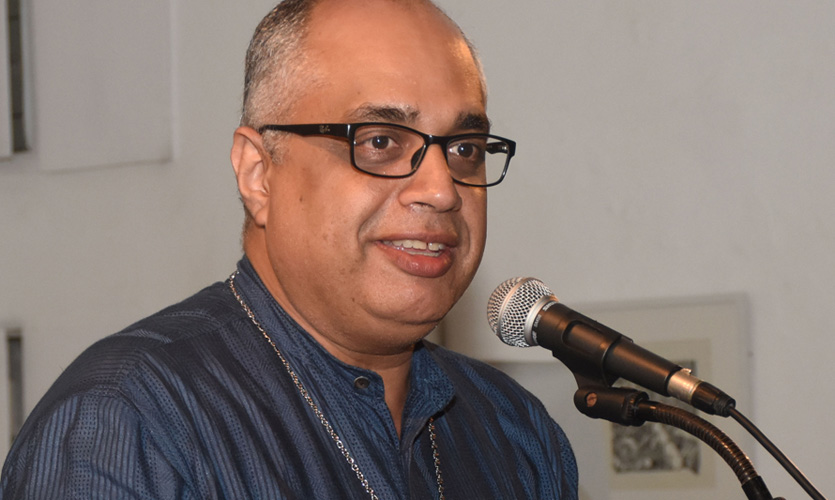 "Suresh has followed his dream and his passions, that's what we hope for all our boys. Creativity is usually not encouraged by the standardized Sri Lankan education system. But thankfully something happens at schools like S. Thomas' - creativity is nurtured, despite the standardization, and so we have Suresh."
The final reading of the night was by (needless to say), one of the most iconic figures of Sri Lankan theatre, Jerome L. de Silva, bringing to life 'Knock, Knock', yet again an extremely thought provoking piece in Suresh's collection of writings.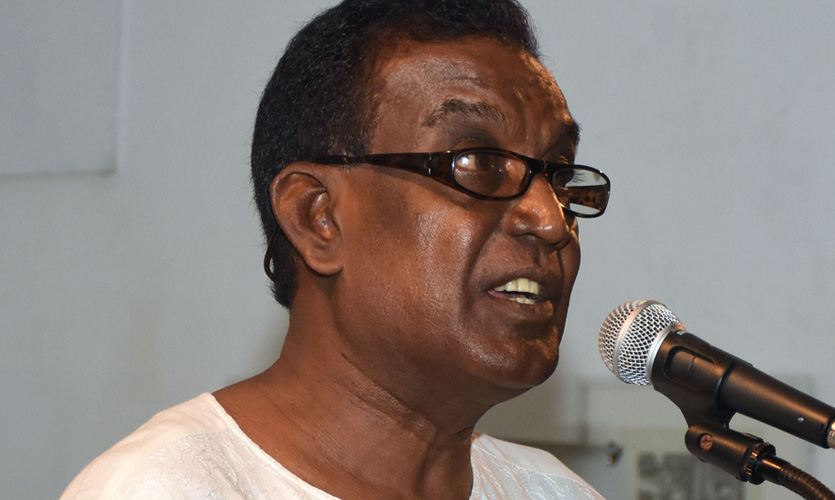 Following his jovial request to purchase a copy of 'Chaos to Catharsis' for multiple reasons, (for reading and to be used as a coaster too, if necessary) before you knew it, the book signing had begun barely giving us any time to catch him for a quick chat.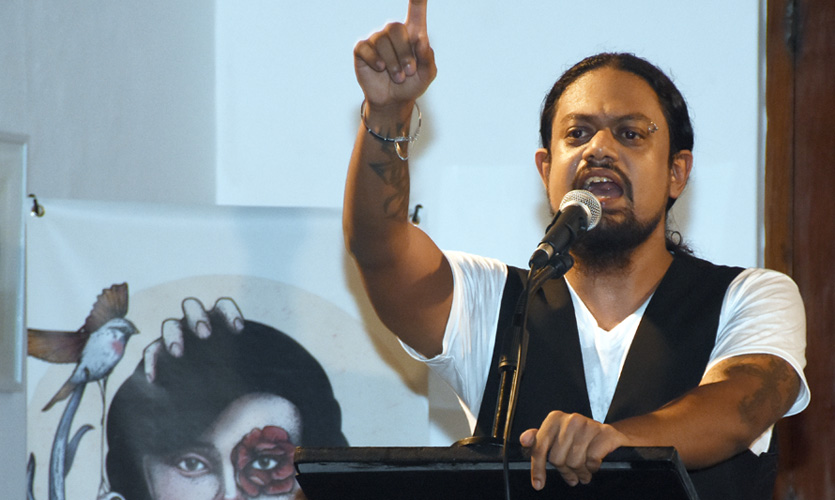 We did manage to speak to members of the audience for their feedback and this is what they had to say,
Natasha - I have known Suresh for a long time, he is one of the most creative people I know, I'm so proud of him. I'm here to support him 100%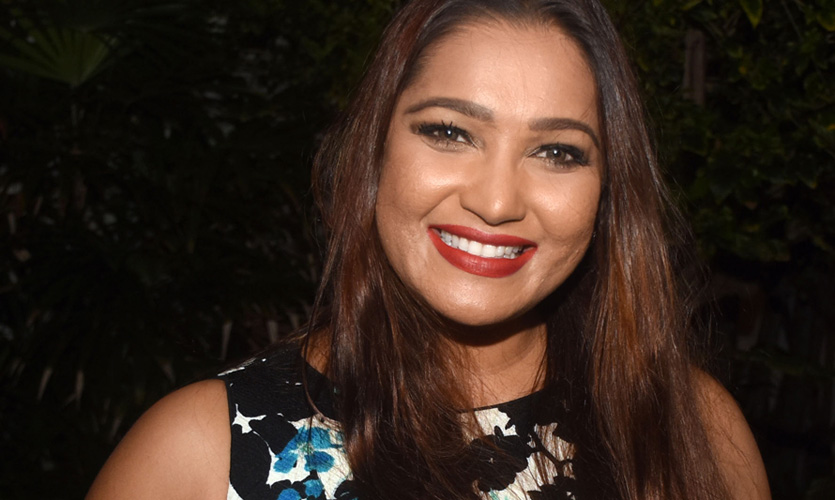 Dinesh - Suresh is my younger brother. He has achieved so much in his life and I'm really proud of him.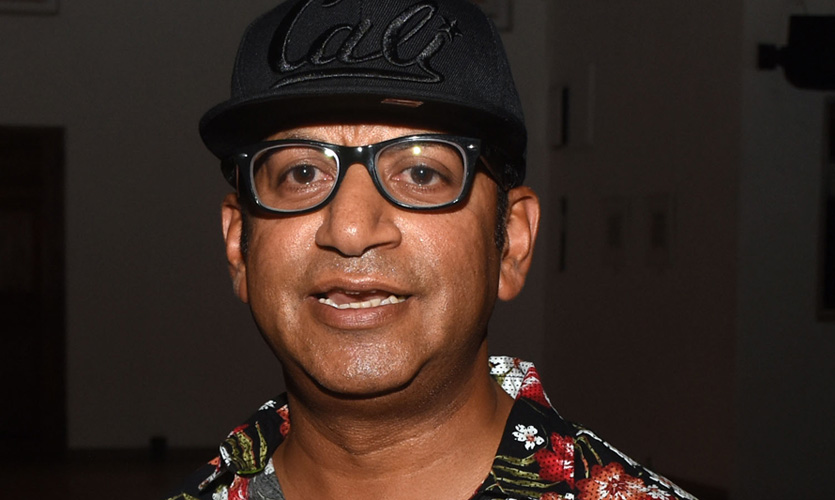 Amanda - The poems were really powerful; it was really interesting to see inside of someone that has such a tough bad ass exterior. It was very interesting to see a whole new side to him.
Raaydha - I thoroughly enjoyed it. There was a lot of depth in his work. It was very nice.
Shane Amaratunga - I think it's really great. His song lyrics are so incisive and indecisive. And they cut to the bone. Now it's in an expanded format.

Sushenka - Especially with his past which has been pretty scarred, it takes a lot of courage to come out and speak about it, especially with that kind of persona. Hats off.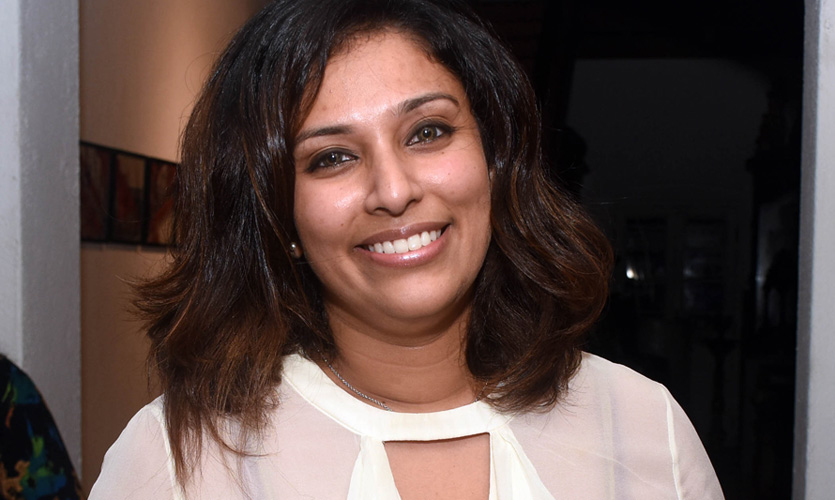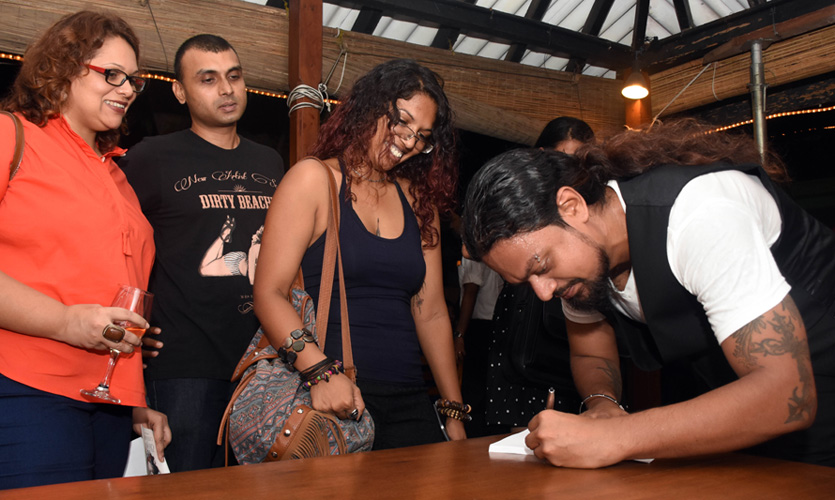 Pics by Kushan Pathiraja