Located at the Udupilla Junction in Mirissa, O Mirissa Café and Bistro and DelTano's Wood Fired Pizza and Pasta, offer the ideal set up for a variety of food and drinks. Customers get a chance to dig into a mix of café type food or scrumptious pizza and pasta all in one place.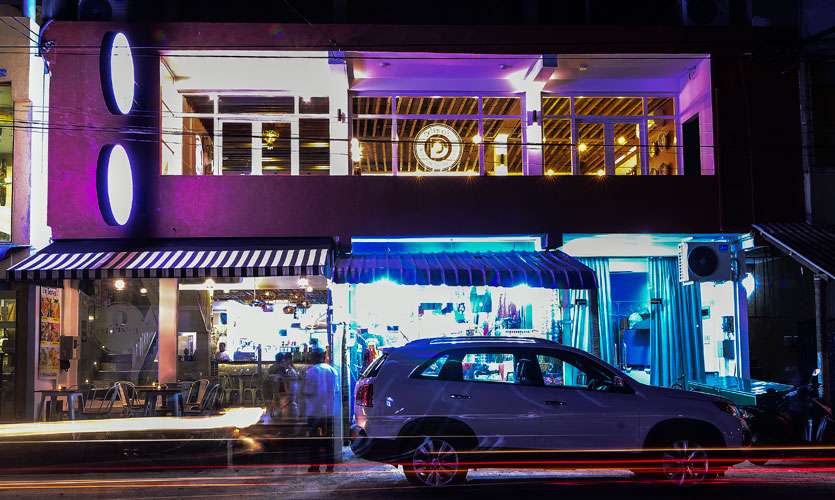 The restaurants are just a stone's throw away from the fabulous Mirissa beach and the food is just splendid. Dilu Punchihewa the proprietor of the set up has made sure her love for fresh and delicious food has not just trickled down but goes right into the food at her restaurants. A whole lot of love and hard work has ensured that the two spots are placed third on TripAdvisor for the Mirissa area at the moment – in just four months, that's an achievement.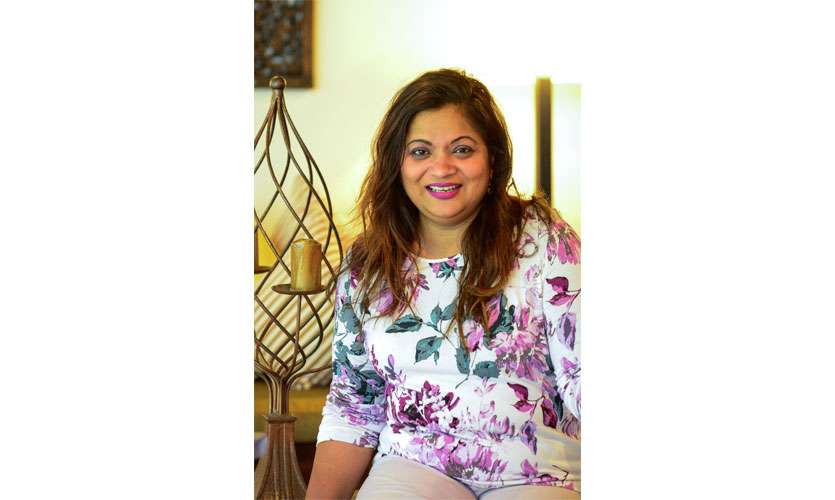 Ambience: The café and the restaurant have plenty of seating while the atmosphere is laid back, in line with the beach-side vibe. The 100-year-old Baker's Table is the ideal setting for a small gathering while the set up is essentially family-friendly. O Mirissa has a typical café vibe with its crisp and clean interiors while DelTano's has that typical Italian trattoria type set up – with rustic terracotta tiles adorning the floor, a wood-fired oven and homely ceramic bowls used to decorate the walls, it is truly a magical, laid back set up, which will 'force' you to stay on for hours.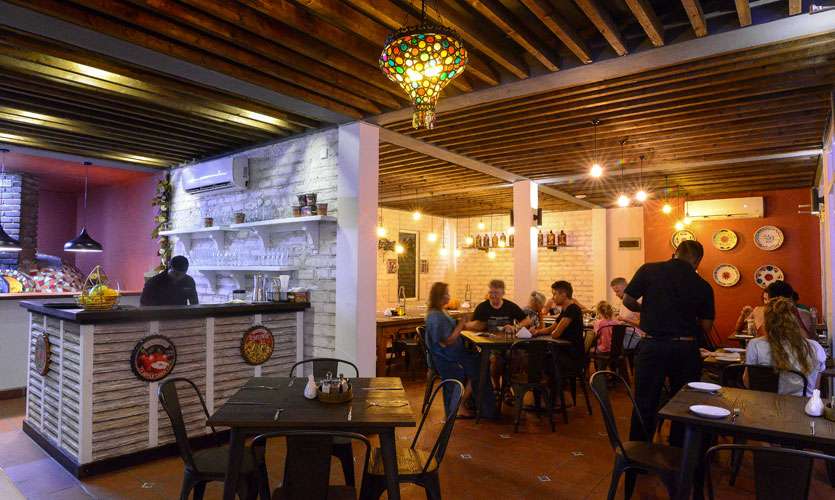 Food
The drinks and dessert menu are common to O Mirissa and DelTano's while the two places have different menus for the starters and mains, therefore, giving you a variety of options. Keep in mind that you can choose to sit in either spot and order from either or both menus. Outdoor seating is also on offer so you can really take in the beauty of one of Sri Lanka's most stunning beachside towns.
Drinks – 4 stars
Their Cafe Latte (Rs 400) made using Lavazza coffee was your usual warm and fuzzy beverage but it was their Peach Iced Tea (Rs 350) that really set the tone for our experience. The fruity tea topped with soda was ideal for a warm and sunny afternoon in Mirissa.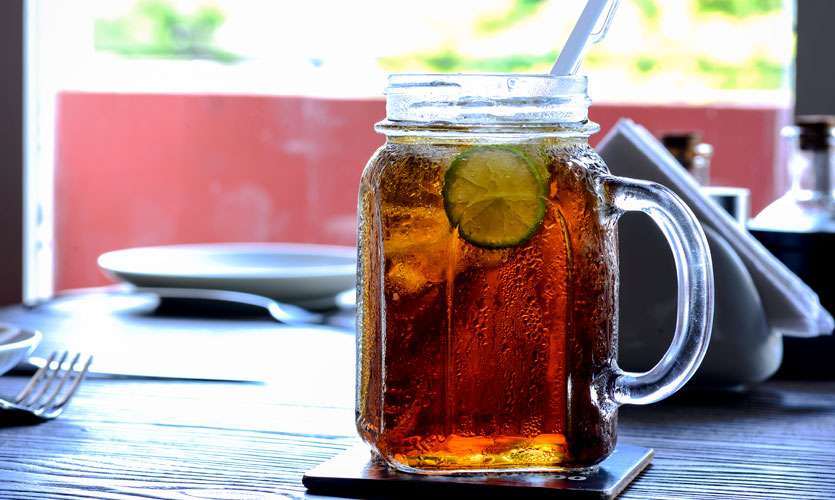 Food – 5 stars
Starters and Soups
Our tasting started with the O Mirissa Ocean Tuna in Sesame and Wasabi (Rs 800). The sesame seared, fresh tuna with the distinctive flavour that only wasabi can bring was just what we needed to start off our tasting. Sweet and savoury married well in their Cous Cous Salad with Mango (Rs 650) which is an ideal post-beach meal.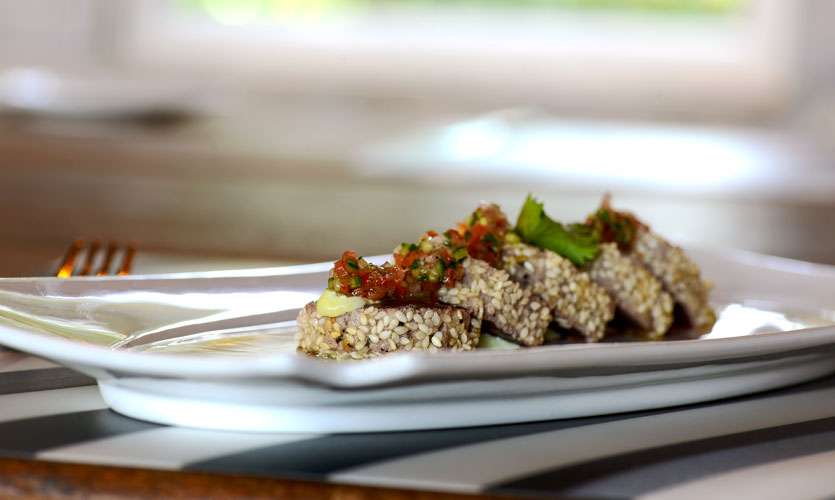 What's a visit to Mirissa without seafood, prawns in particular? Well, the Prawn Popcorn with Sweet Chilli Sauce (Rs 800) is an absolute must-have when you head there. The light, crispy batter, juicy prawns and the sweet chilli sauce made for a simple yet flavourful dish.
The cafe also dishes out their version of a Tom Yum Soup, namely the O Mirissa Tom Yum Soup – Seafood (Rs 1,000). The light broth has that distinct sourness coupled with the strong hit which only chilli can bring, while oodles of seafood – prawns, cuttlefish and clams make for a hearty soup. A side of toast accompanies the soup.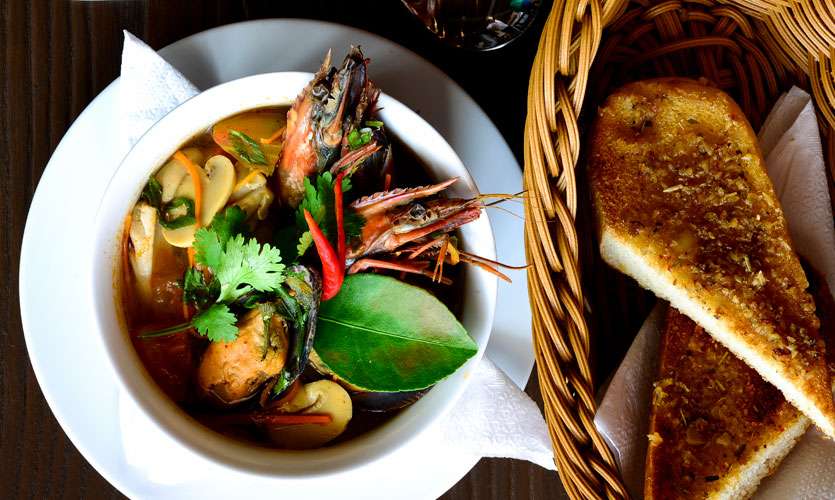 Mains
We had a string of mains which left us stuffed and it all started with the O' Meatball Beef Wrap (Rs 800). The wraps on the menu are made of 'parata roti' and ours was stuffed with well seasoned, soft and juicy meatballs complemented with fresh bell peppers while the freshly made flaky paratha wrapped it all together to create amazing textures on your palate and it comes with a side of salad and chunky fries!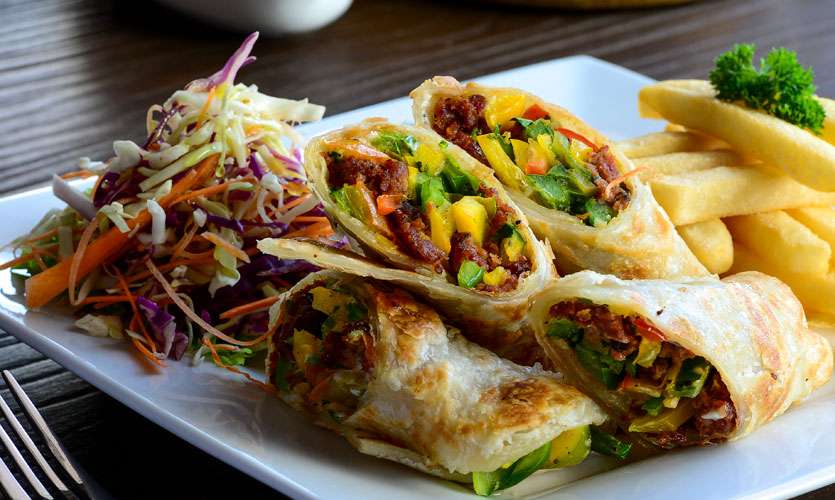 Their Seafood Platter (Rs 4,500) ideal for two is not just a treat to look at but to dig in to. This feast consists of Jumbo Prawns, Calamari, Seer Fish and Crab while the scrumptious Caper Lime Butter Sauce is the ideal dip. We had ours with a side of Garlic Rice but you can opt for French Fries or a Salad.
Now onto the Italian fare – namely the flavour packed Beef Lasagne (Rs 1,400). This dreamy lasagne is layered with a hearty helping of meat sauce and bathed in it as well. A simpler dish was the Spaghetti Aglio (Rs 900) with Olives, Red Peppers and Garlic is the ideal meat-less dish. We also dug into the Spicy DelTano's Pizza (Rs 1,600). This food-fired pizza is dressed with Chicken, Onions, Green Chillies, Bell Pepper, Black Olives and Mozzarella.
Desserts
Our evening concluded with their simple Vanilla Cheesecake with Fruit Coulis (Rs 400) and Grandma's Chocolate Cake (Rs 350). As the name suggests the latter is a very simple, soft chocolate cake with no frills. You could opt for a scoop of vanilla ice cream to make it a little sinful though!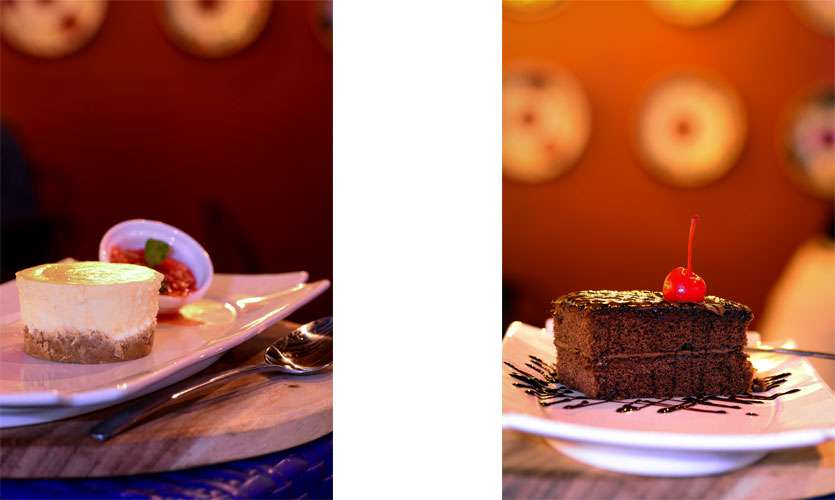 What we recommend: O' Meatball Beef Wrap, Beef Lasagne and Vanilla Cheesecake
Service: 5 stars
Parking facilities: 4 stars
Toilets: 5 stars
Would we go again? Yes!
Tips/notes by author: We'd suggest mixing it up so you can get a feel of both menus
Pix by: Kanishke Ganewatte