Kottu is a popular meal among us Sri Lankans which we would probably grab from a roadside kadé. Its spicy flavour with various add-ons makes it a filling meal not only for dinner but even for lunch as well. Making things a little more interesting, Plunkett Posh Kottu is ready to take you on a mouth-watering journey. Commenced a few weeks back, Plunkett is the latest addition to kottu spots in town. Specialising in a range of flavours for both locals as well as foreign customers, Plunkett is ready to give a truly Sri Lankan experience.
As kottu fans, we dropped in to check out their flavours and this is what we thought: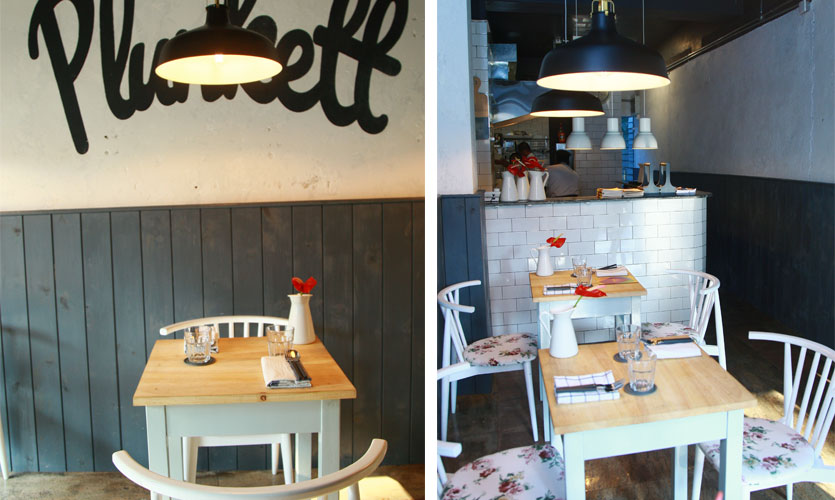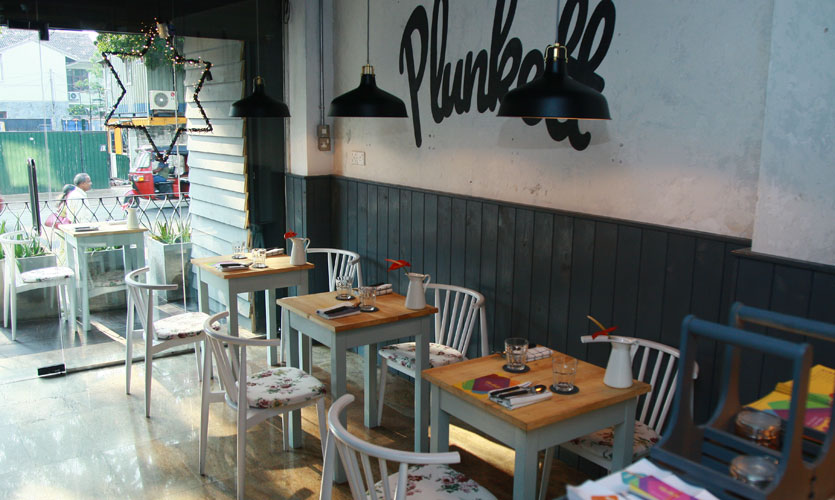 The restaurant is a cozy spot with newly furbished interiors. With a seating capacity for 12 people, Plunkett Posh Kottu restaurant is a family-friendly place. It has dine-in and takeaway facilities at the convenience of the customers. As you enter, there's one table facing Duplication road and if you want a little bit of privacy a four-seater table is available in its backyard.
While at this newly constructed venue we had their Lime and Ginger Crush (Rs. 200) which was an absolute thirst-quencher. They have a list of cold beverages including carbonated drinks for you to sip while having a spicy kottu.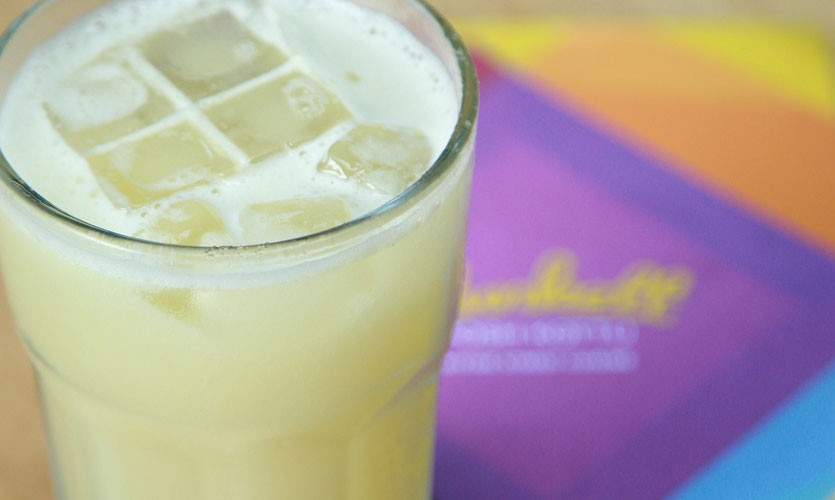 We were more interested in their attractive kottu menu which had various kottu flavours from seafood to chicken and beef. One important feature at Plunkett is that guests are given a complimentary salad bowl with their kottu. But their starters include a range of fruit and vegetable salads for you to activate your taste buds.
The Posh Kottu Nasigoreng with a fried egg and chicken satay (Rs. 800) was what we ordered and it is definitely a treat for any kottu lover. Kottu enough for two people with huge chunks of chicken inside a big bowl is definitely worth the price. The taste was equally good and the chicken satay and fried egg added more flavor to the meal. The Cabbage salad which accompanied it matches perfectly with the main meal. Kottu flavours include less spicy to extra spicy flavours and if you're a foreigner visiting Plunkett we recommend that you try their extra spicy flavours to get a truly Sri Lankan experience.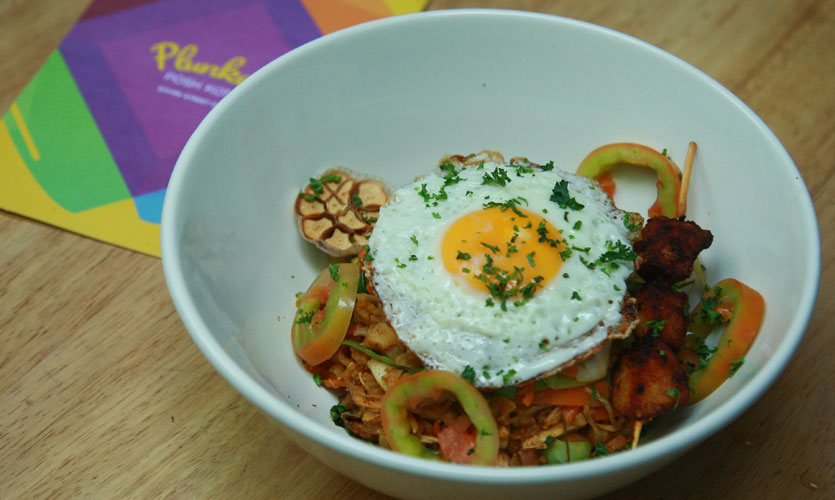 For dessert we had Lightly Frozen curd, crumbled hakuru and palm treacle (Rs. 350) which once again came in a big portion. This once again cools down your spiced up taste buds making it a completely Sri Lankan treat altogether. Other desserts include Coconut and Mango Pana Cotta and Apple Crumbled Jars.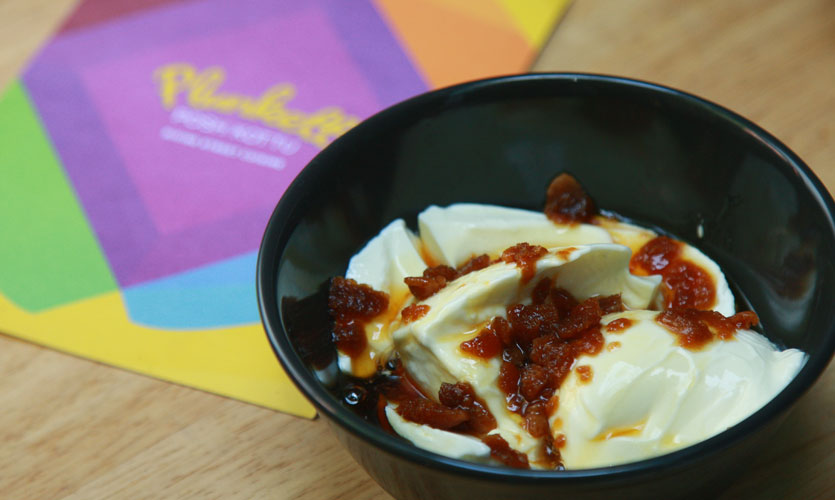 What we recommend: The dessert is a must try because curd and treacle is an authentic Sri Lankan dessert. We were told that the Keralean Beef and the Malabar Prawns too are popular among customers.
Service: 4/5
Parking facilities: 3/5 – During the day customers can park their vehicles at the Durdans Car Park and also down Charles Drive. At night when there are fewer buses, customers can also park in front of the restaurant as it is located adjacent to a bus halt.
Toilets: 4/5 – one unisex toilet is located in the backyard.
If you are kottu fan Plunkett Posh Kottu is a must-visit venue. Its friendly staff will ensure that you have a unique dining experience during your visit.
Would we go again?
YES!
Pics by Damith Wickramasinghe