Director: Jon Watts
Summary: "Thrilled by his experience with the Avengers, young Peter Parker returns home to live with his Aunt May. Under the watchful eye of mentor Tony Stark, Parker starts to embrace his newfound identity as Spider-Man. He also tries to return to his normal daily routine -- distracted by thoughts of proving himself to be more than just a friendly neighborhood superhero. Peter must soon put his powers to the test when the evil Vulture emerges to threaten everything that he holds dear."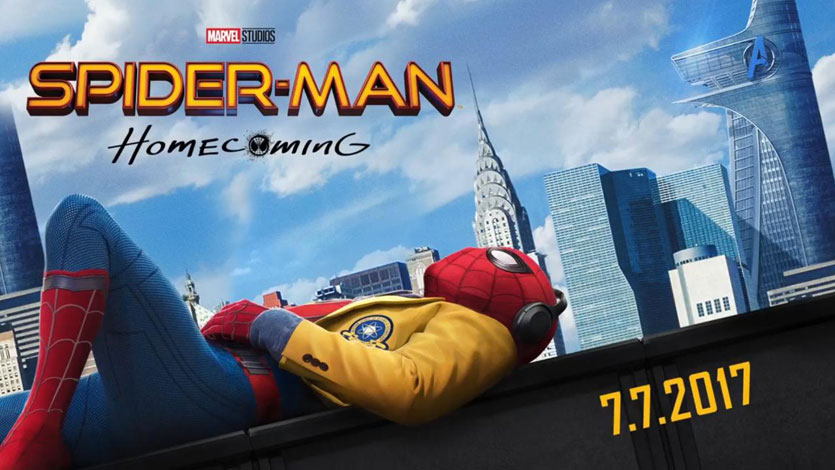 How many Spideys are too much? It's better than the two Amazing Spider-Man movies (because everything is better than the Amazing Spider-Man movies – yikes!) Tom Holland, a 21-year-old British kid with boyish good looks, becomes the third Spider-Man in modern movies, after Tobey Maguire (three movies from 2002) and Andrew Garfield (two more, this times with the word "amazing" in the title, from 2012 and 2014). The last two Spidey epics had "Amazing" in the title, but let's face it – both films stirred more apathy than amazement. The only suspense came in wondering how long and hard a franchise could be milked. It may be a problem winning back the comic-book fans, but after that extended cameo in Captain America: Civil War and this new solo outing, you finally feel that your friendly neighborhood web-slinger deserves to be a part of the Marvel Cinematic Universe.
The last great Spider-Man movie was released thirteen years ago when Spider-Man 2 swung into theaters, and while Spider-Man: Homecoming doesn't quite reach the same heights as that modern day masterpiece, it is a truly spectacular reboot which restores the wall-crawler to his glory days. Make no mistake about it, though; this is a very different Peter Parker but one who is easily closer to his comic book counterpart in just about every way than both the Tobey Maguire and Andrew Garfield versions. Tom Holland is Spider-Man through and through, while the high school setting and work which has gone into making this Spidey feel like he really is new to these amazing powers makes the movie feel very much like the Stan Lee and Steve Ditko comic books, although set in the present day. Holland impressed in Captain America: Civil War but steals the show here and it's going to be a lot of fun following his journey in this world moving forward.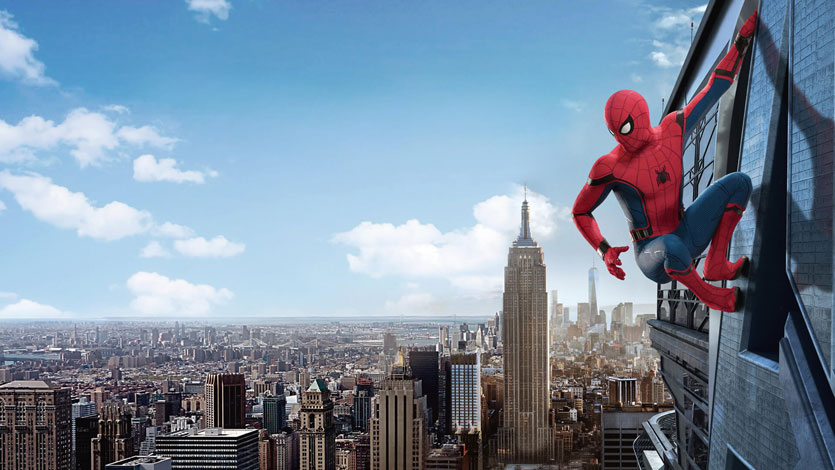 As for the rest of the cast, it's Michael Keaton who stands out as The Vulture, one of the Marvel Cinematic Universe's most grounded villains to date even if his wings don't make him Spidey's most exciting or interesting big screen foe. That's not to say he isn't effective, however, and the actor delivers a terrific performance from start to finish. Jacob Batalon is every bit as brilliant as Peter's best friend Ned Leeds and while Tony Revolori may not look much like the Flash Thompson from the comic books, he's still very good. The whole cast is excellent for the most, though, and you'll no doubt quickly find yourself wishing you could spend more time with the likes of Hannibal Buress, Marisa Tomei, and Donald Glover.
In terms of story and action, Spider-Man: Homecoming definitely delivers, but I'd be lying if I said I didn't wish the final fight between Spidey and The Vulture had seen the hero throw a few more blows. The fact he's an amateur Friendly Neighbourhood superhero means Peter isn't really very good at his job and much of the movie is spent dealing with him struggling to get around Queens rather than GIF-worthy moments of him swinging through New York's highest skyscrapers. It's that which makes this version of Spider-Man so endearing in fairness, and I'm sure there's going to be room in the sequel to take the wall-crawler from Queens to Manhattan. Jon Watts doesn't deliver a movie which is as memorable visually as Guardians of the Galaxy Vol. 2 or Wonder Woman but it feels like Spidey is in very safe and capable hands and a lot of what he does here is definitely unique, especially when the youngster suits up and heads into action in some inventive new sequences we've not seen in the franchise before.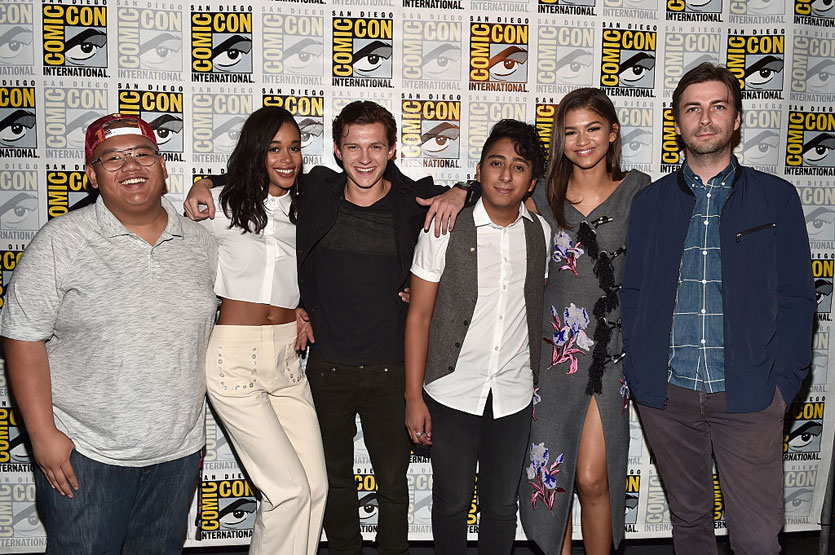 Spider-Man: Homecoming is definitely a winner overall and the fact the movie is set in the Marvel Cinematic Universe makes it feel particularly special and unique. The score, special effects, and story all come together to create what feels like a damn near perfect take on the iconic Marvel character. There's going to be a lot which diehard fans may take issue with but Marvel was forced to change things due to this being Spidey's sixth solo outing in the past 15 years, so that's just something we're going to have to live with. Oh, and if you're wondering why I've not said much about Robert Downey Jr.'s Iron Man, it's because we get just the right amount of him; he never outstays his welcome, but if we're talking about familiar faces who steal the show, it's Happy Hogan and Captain America!
TNL Radio & Scope Cinemas premiered the red carpet screening of Spider-Man: Homecoming two days before the rest of the world; a first for Sri Lanka.
The movie for the event is distributed by Skyline Entertainment and Consultants Pvt Ltd.