It was indeed another memorable evening for the fans of the De Lanerolle Brothers! This time the audience had the added privilege of listening to Rohan De Silva, who accompanied the Brothers on piano. The concert took place on June 4 at the Hilton Colombo.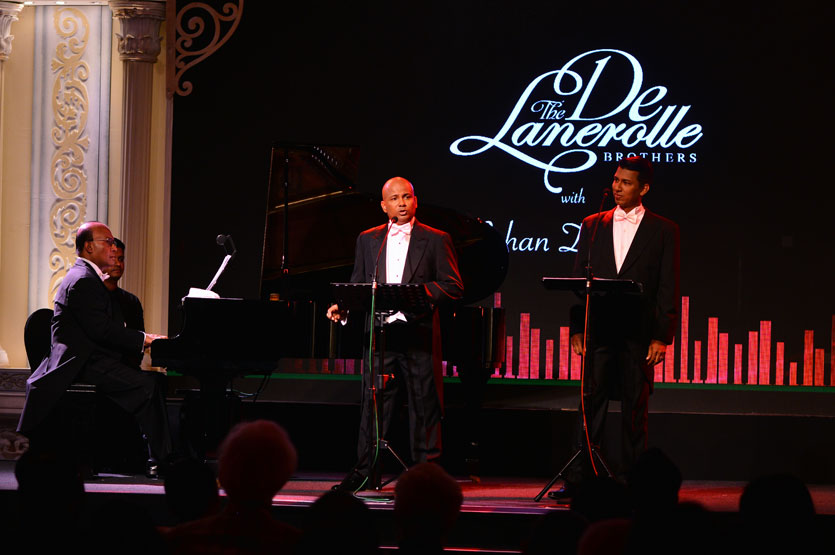 This renowned pianist with world class talent who everyone in the music industry looks up to with great admiration, awed the crowd with an amazing performance on piano. His achievements are many including performing for Queen Elizabeth II and Prince Philip at a White House Dinner upon the request of U.S. President George W. Bush and the First Lady Laura Bush, and he also performed for the Israeli President Shimon Peres at the invitation of President Barack Obama.
The show started with everyone observing one minute's silence as a mark of respect remembering the flood victims.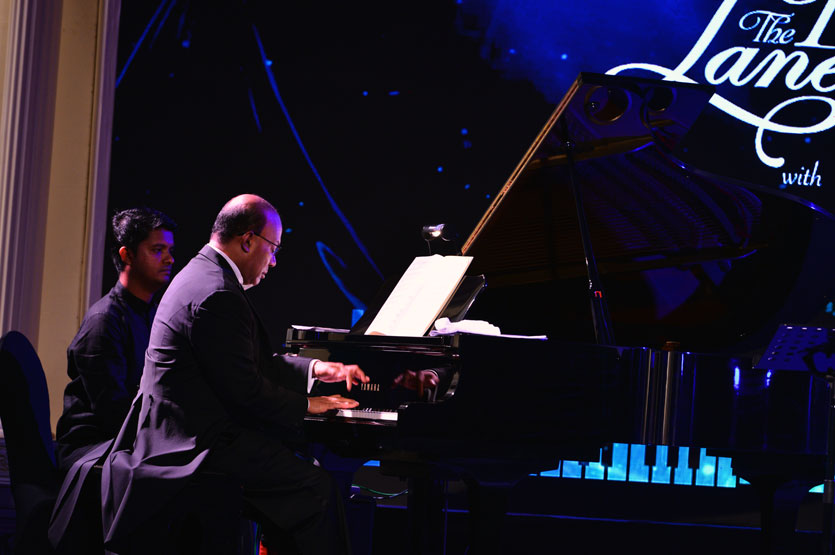 The first segment was all to do with classics, on the likes of 'You Are My Heart's Delight' and 'So Deep Is The Night' by Chopin. Then there was one of Schubert's best compositions with an upbeat tempo which is usually kept as an encore when singers perform. It was performed at an average speed for the audience to get a feel of it and then it was played at the tempo that Schubert intended it to be played. The popular classic Handel's 'Silent Worship' which was featured in the film adaptation of Jane Austen's novel Emma was a performed with much expertise. These among a few other masterpieces were performed by the trio.
The second segment started off with the little ones of Ishan's music school 'The Voice'. The youngest of these tiny tots was only 3 years old. All the little girls were in white dresses with pale yellow sashes, and the little boys in white shirts, black pants and the same yellow sashes. They sang 'Edelweiss' and the brothers joined them, and eventually the audience was also singing with them as this is a much loved favourite of many.

Then the second item was a performance by the teenagers of 'The Voice' who did a great rendition of 'Tomorrow'. Then the Brothers together with Rohan de Silva on piano performed some songs from the ever so popular 'Les Miserables' and 'My Fair Lady' and also a few songs on the likes of 'Come Into My Garden Maud'.
The highlight of the show was when Ishan sang 'Old Man River', a song made popular by Lylie Godrige. It was a fabulous rendition with his deep bass voice in absolute pitch. This is what the audience enjoyed the most I would say, judging by the loud applause which went on and on.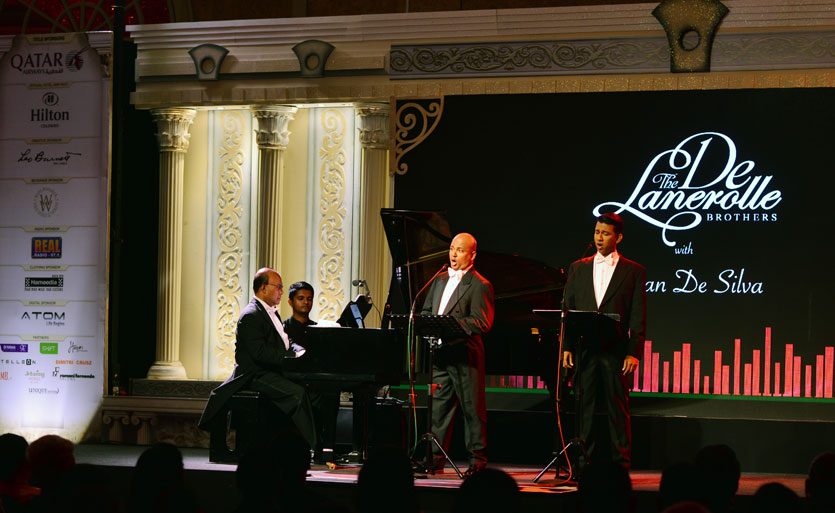 The entertaining evening came to an end and some of the guest who had purchased tickets which included dinner went on to enjoy a scrumptious spread laid out by the Hilton Colombo.
We spoke to a few people in the audience as well as the performers to get their opinion on the concert and here's what they had to say:
Ishan
Some people who are not so interested in classical music have come for the first time today and enjoyed it very much and now they are fans of classical and Broadway music. Sometimes, people think classical music is boring but as Rohan says, it's how the music is presented that makes the difference. Nothing makes me happier than knowing that people have come to enjoy this genre of music.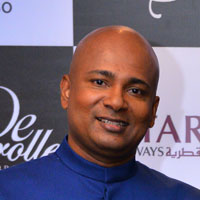 Rohan
The response from the audience for the pieces and the manner in which they came and spoke to us just shows that this kind of music has been enjoyed. Classical music is a dying industry. But I think we did very well. Today, we didn't see too many musicians in this field, which I'm very sad about. By people not coming for these things, it is not going to help the industry. There was a world class pianist performing today and I didn't see any pianist here today.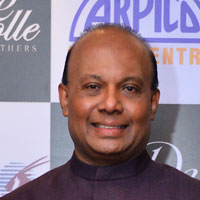 Rohan De Silva
We had a wonderful time. For me, this is very special with the De Lanerolle Brothers, as not only are they wonderful musicians, but they are also very close friends of mine. They are also very decent in the business and humble, generous and very sincere. I find that some musicians in the Western field in Sri Lanka are extremely jealous. They are so good at sending anonymous letters, and they know that I say it the way it is. It's very sad that not a single classical musician in the Colombo circuit was present at this concert today. Not one. First of all, some are so jealous of the brothers and they can't stand the fact that I was playing with them. So, that's the way here. This sort of thing never happens in the Western world. I'm very sad that people are not supportive of each other and don't work together to make Sri Lanka a better place. I just think it is so sad as we are a small nation and we have all these divisions and factions and cliques, because music brings people together. Why can't these people be humble and gracious?
Rochelle Tissaaratchy
I liked the Broadway segment. I think the children of 'The Voice' got a really fantastic opportunity to perform with world class musicians and I think it was a great privilege for them. The Brothers always give young talent opportunities to perform.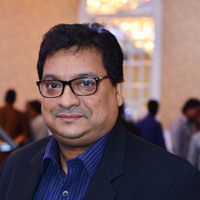 Roshan
Brilliant piano, brilliant performance. Sri Lanka can be proud. It was a wonderful concert.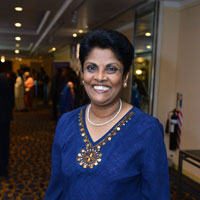 Sonali Dias
We enjoyed the show thoroughly. I think classical music is something that we have to continue to have in this country. I hope people will learn to appreciate classical music in the future as the interest seems to be dying now and very few people enjoy it.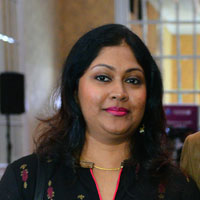 Shihara
The show was brilliant. We always come for the De Lanerolle Brothers' shows. We really, really enjoy the music. Today it was nicer with Rohan De Silva on piano. It was a great show.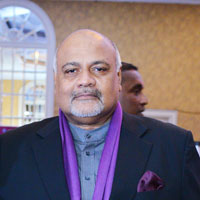 Gamini
It's very timely. I suppose this type of entertainment should come by more often. The society in Colombo needs to see more wholesome concerts like this. We are happy that we were part sponsors of the show.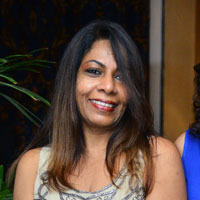 Yolantha
Absolutely fabulous concert as always. The De Lanerolle Brothers are really in a class of their own and we were indeed privileged to listen to them, and of course Rohan De Silva's performance was also great.
Cheryl Cooray
I enjoyed it thoroughly. It was great to see a world acclaimed pianist performing with these two wonderful brothers. Classical music is not so popular among the younger crowd. I wish more children take to this kind of music because it's true music that comes from the heart.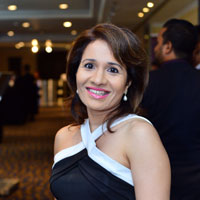 Ruvi
It was phenomenal. And it's so soothing to the soul. I've always come for their concerts.
Druvi
It was awesome. I simply loved it. I always wanted to see Rohan play and this is my first time. Absolutely loved it.
Hiran
One of the best that we've seen in Colombo. Rohan de Silva's performance was great. Of course we've known the De Lanerolle Brothers for a long time. I think this was one of the best performances by the Brothers.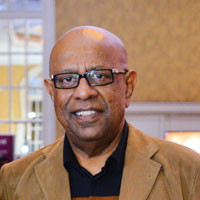 Patrick
We are proud of the De Lanerolle Brothers.
Ajay
It was a lovely show. We have been partnering with them for the past five years. It's a great experience.
Danu
The show was really good. My favourite was the second half because I love musicals and Broadway. It was more of a sing along.
Comments from Facebook:
Savithri Rodrigo
De Brothers! Needless to say, your classical and Broadway repertoire is nothing but the best. Rohan De Silva added the icing on the cake which was fine. The concert was by far your very very best! Looking forward to much more.
Sujeewa Hapugalle
So very sorry to have missed this anticipated very special concert - but heartiest cheers all the way from SF! Brava - you have done us proud Rohan, what absolutely ravishing and sparkling solos. We were so touched by a forwarded recording of some of it. We know the singing was wonderful as always. What an elegant setting you have crafted with Arosha Perera. Many congratulations all round and wishing you many more.
Amal Fernando
Mr. De Silva, when will you be performing in London with the Brothers? I have seen videos forwarded to me via WhatsApp, and it's simply amazing. Heard that it was presented in the most unique manner, was relaxing and not the usual uptight concert style that we see even in London. All three of you sound more than fantastic. Hope to see you soon in London or when I come to New York. Looking forward to the De Lanerolle Brothers performance in London too in September. God bless!
---
PHOTOGRAPHS by Manoj Ratnayake