A spectacular performance by the band
Amazing! What a fabulous evening of entertainment! The Original Amazing Grace Reunion Concert was held at the BMICH on Sunday the 11th of June. Performing together after forty long years, this band comprising Tony de Silva, Joey Lewis, Donald Peiris and Benji Ranabahu - the original lineup of Amazing Grace, kept the audience enthralled and enjoying every moment of the concert which went on for more than three hours.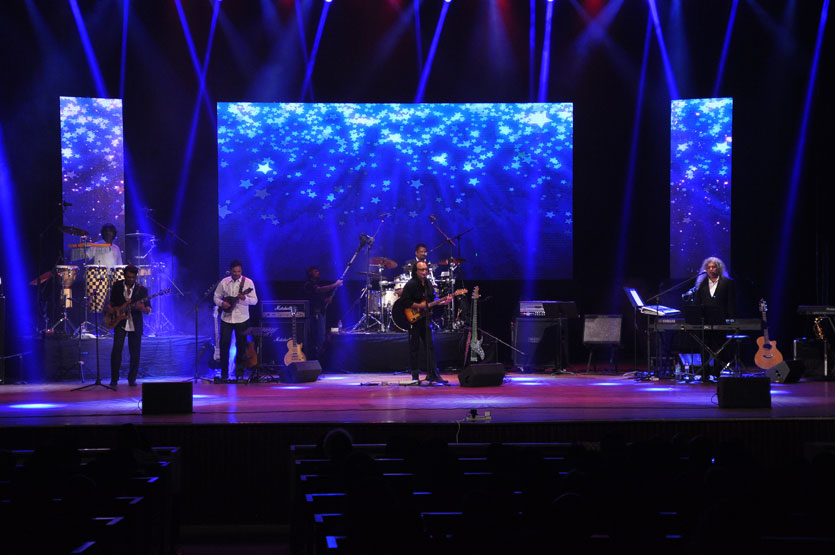 Amidst a colourful audience in the fully packed auditorium were many high ranking corporate personalities who at one time had been the youngsters frequenting the 'Little Hut' and had been the crowd that enjoyed the music of these exemplary musicians. It was pretty evident that they had been hugely popular at that time, in the '70s. It was with much love for the band that everyone in the audience had come to witness another iconic performance. A notable mention is how musicians of different walks, different eras, ones who perform different genres of music, young and old alike rallied around to support Amazing Grace with pure admiration. The atmosphere of the auditorium that night was filled with genuine love emanating for this band. A big thank you to Damayantha Kuruppuof DK Promotions for never disappointing the music lovers of Colombo.
Although I had heard so much about this line up had seen Donald and Benji perform a zillion times in the recent past, and of course they've never failed to fascinate me, this was the first time I saw the original lineup perform. Wow! It was something of a totally different dimension.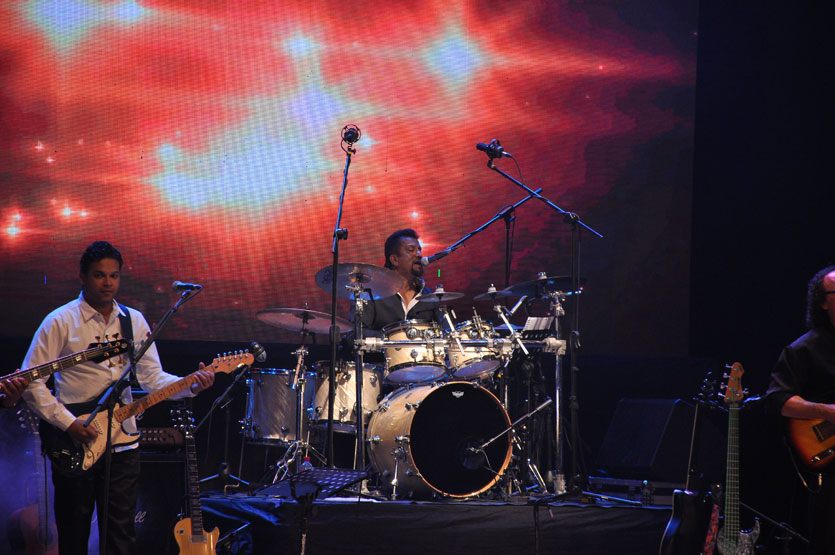 They started with 'Jingles On My Mind' with just the four of them on stage with Donald singing while playing the drums. Then, they were joined by three young musicians Pathum Malla Fernando on rhythm guitar, Lelum Ratnayake on percussion and Manoj on keyboard and sax, who supported them through the rest of the performance.
Amongst the songs sung by Donald were 'Loneliest Number', 'San Bernadino', a super upbeat version of 'Hotel California' and 'Without You', which he lovingly dedicated to his wife Jeanne. Tony's repertoire included the ever so popular songs in the likes of 'Smile', 'Help Me Make It Through The Night' and 'Mother' which the crowd loved. 'Let It Be', he sang with much passion. After all, what's Amazing Grace without a Beatles song?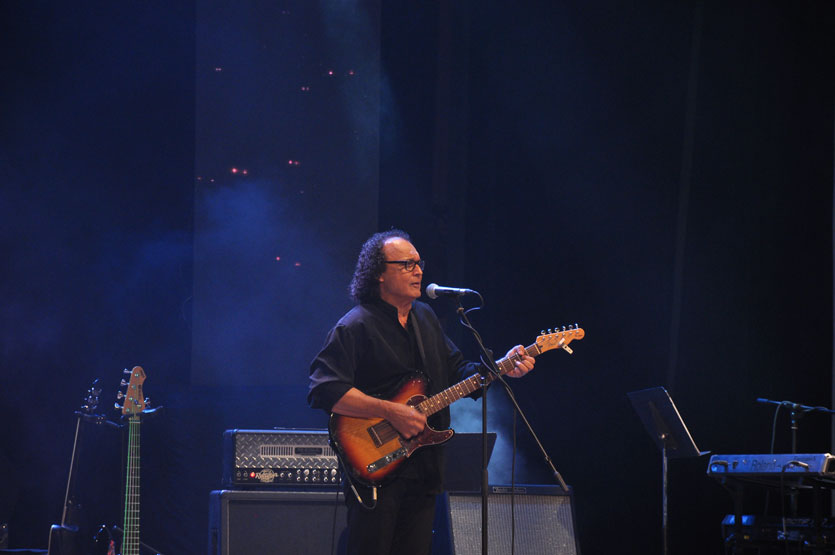 Joey sang one of the quintessential Amazing Grace numbers 'All I Need The Air That I Breathe' and also 'I'm A Believer', 'Yellow River', 'I Started A Joke' and 'Cola' - a song he got the audience to participate in. When he started off on Neil Diamond's 'Sweet Caroline' on perfect pitch, just him and the guitar, there was a pindrop silence, the audience was totally focused, listening intently, until it got to the chorus and then the others joined in.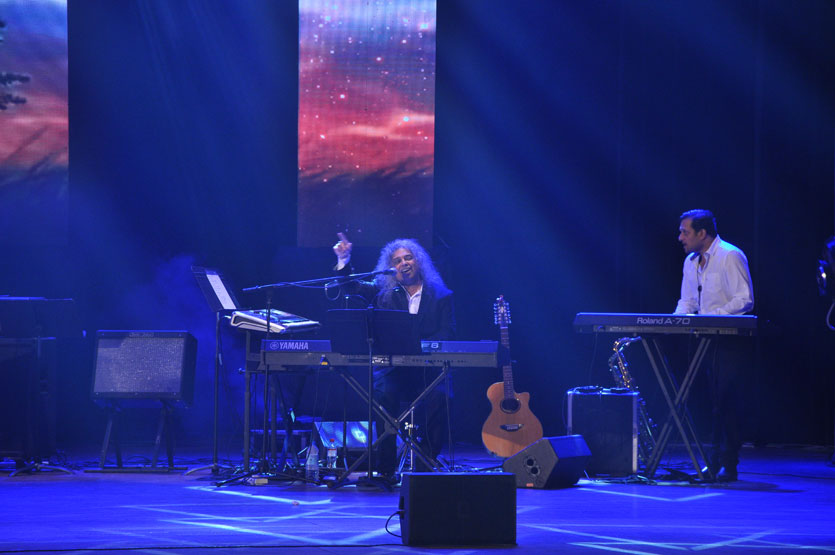 One of the highlights was when Tony sang an absolutely fabulous rendition of Greek singer Demis Roussos' 'My Friend The Wind'. He took those high notes with much ease and awed the audience.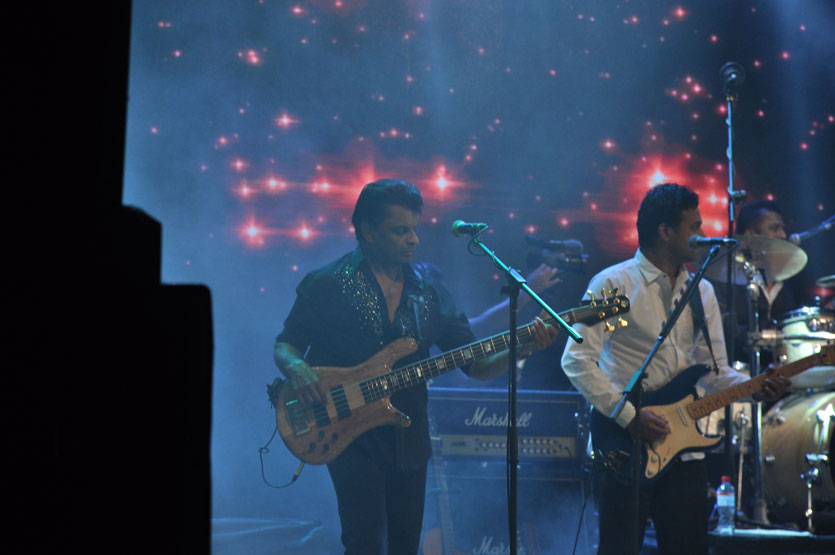 Another highlight was when it was Benji's moment, and he who rarely ever sings performed 'Why Me Lord'. It was out of this world! The applause he got! This was indeed a rare treat for the fans. I don't understand why he doesn't sing more often. Then another laudable moment was when Joey who had also performed in a British production of 'Evita' sang 'Oh What A Circus'. It was simply super! Donald's solo of 'Cowboy' was also something you had to experience. Rajitha Rupesinghe of Misty who needs no introduction later commented that this song had brought tears to his eyes. Such was the impact of this performance. I usually have my favourite items of the show but here it was so difficult to decide as I really enjoyed every song they performed.
The band made special mention of Augie Ranaweera who started them off on their journey. In Tony's own words "Augie Ranaweera is the person who made this happen. Thank you Augie!" and he asked the audience to give a big round of applause. They also mentioned Reza Deane who had been a great part of the band but was unable to be at the concert due to medical reasons. They didn't forget to thank the many musicians who had been in and out of the band during their long years of performing.
All in all, in my opinion, this was one of the finest concerts of our homegrown talent and seeing them perform over thirty plus songs after forty years and how it really thrilled the crowd was an awesome experience.
Life Online spoke to some the members of the band and a few people in the audience and here's what they had to say.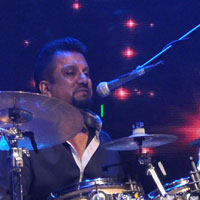 Donald Peiris
I am very happy because everything went off so well. It's great to play with the original guys after more than 40 years.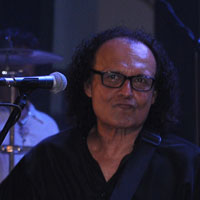 Joey Lewis
I'm at a loss for words. It was fabulous. Getting out of the scene to take a break for some time is a decision I made with a lot of difficulty but it had to be done.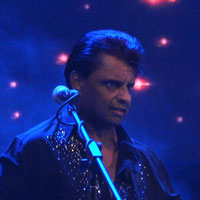 Benji Ranabahu
I really enjoyed playing today with the original lineup of Amazing Grace after forty years. It was a very interesting project, so I left everything else and practiced and practiced for today.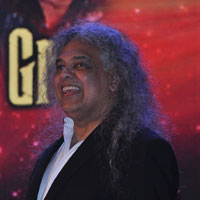 Tony de Silva
It was fantastic. Getting back together with these guys brings the magic back. When we used to play at the Hut, it was a different scene, and not like what it is now. It was like family back then. Everyone knew each other and every day was like a private party.
Damayantha Kuruppu
Of all my shows, this show had the best response on social media and there was a big demand for the expensive tickets as the young boys of that era are all holding important position in the corporate sector now. This band doesn't believe in using any modern technology for their performances. They had ten days of solid rehearsals. I have not seen any of the present day bands spending so much of time just trying to perfect songs. At that time Amazing Grace came up with a different culture of music than what the people were used to and it suited all the young people, so it got to be very popular. The name Amazing Grace was given by Joey's mum and registered in his name. In 2006, when I organised 'Grace The Show', Joey was unable to come so we didn't want to use the name Amazing Grace. We simply called it Grace.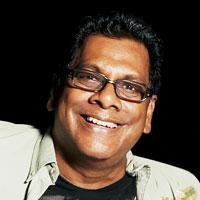 Nimal Gunewardena, Chairman & CEO - BATES STRATEGIC ALLIANCE
The guys of Amazing Grace are among my dearest musician friends for over four decades. My most cherished experience with them was when they did the music for our production of JC Superstar in 1975, and Tony de Silva played Judas and Reza Deane played Jesus. They performed at our wedding the same year. They were the hottest band of that era, and we young groupies hung out at the Little Hut where they played. Having attended their last concert in Colombo, we immensely enjoyed tonight's show as well. It was good to see many 'old rockers' from our era in the audience.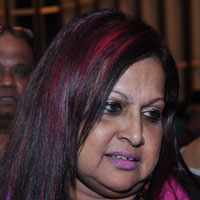 Laila Gunasekera-Martenstyn
It was fantastic. It takes me back to my early days. I used to follow this band all over.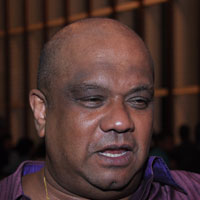 Ranil De Silva, MD Leo Burnett
I thought it was fantastic. Their voices were amazing. When you watch them you can say they are real musicians. A lot of lessons for today's bands to learn.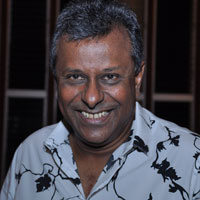 Sampath Siriwardene
I wouldn't have missed this for anything. I've been following them since '73. When the band was formed, I was at the Hut every Friday and Saturday. I was working at the Oberoi at the time and we had a clique that followed them. After forty years they still sound the same, and it's amazing! I'm a great fan of Joey and Tony. They haven't lost it, they still sound the same. Absolutely amazing!
Rajitha of Misty
As a musician, I never had the opportunity to listen to the original lineup of Amazing Grace. It was such a treat to finally see them perform. I especially enjoyed Donald's rendition of 'Cowboy'. It brought tears to my eyes.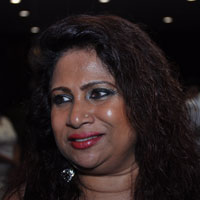 Surakshi
Amazing Grace is amazing! The four have totally different voices and they are all equally fantastic. I really enjoyed myself tonight.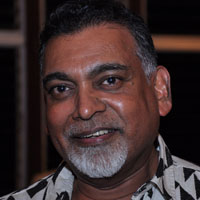 Jehan Rajapakse
It's fantastic to be here. Lovely memories of the good old songs at the Little Hut. Then they went to the Taprobane and we followed them there and everywhere else as well. We were there with them every Wednesday, Friday and Saturday. It's amazing to be here today, and their voices are still the same. Fabulous! Donald is fantastic on the drums and his voice has not changed. It's nice to see Tony who has come down all the way from the USA doing an excellent performance. We had a wonderful time, tears just come into my eyes.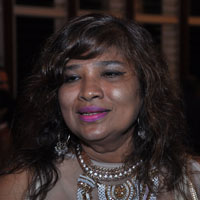 Ducky
It takes me back in time to a beautiful era. Amazing they were before and they are still amazing. They've got the spirit and the attitude and everything that it takes and shook us then and they are still the same. Amazing! I used to bunk my rostered flights on Air Lanka and Emirates wherever I was working, just to come and watch them and listen to them.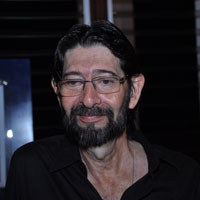 Rienzi
I'm really enjoying the show. These are my roots. I'm from the era when Amazing Grace started. They are doing the repertoire that I grew up with and are in my library now. It's fabulous to come back and see them perform.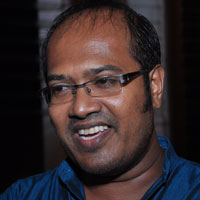 Suraj Gunawardene
This is the first time I'm seeing them perform together. Actually, the repertoire was beautiful. I'm sad they are calling it the last but I really hope it's not the last. They have so much of experience, and young musicians should come and learn from them. Amazingly great.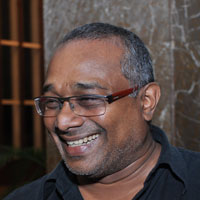 Jehan Canageratne
It's a fantastic concert and it's so good to see Joey and the others perform in Sri Lanka after so many years.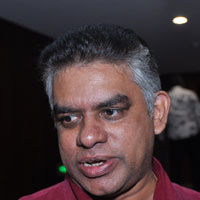 Jeremy David
It's very nostalgic to hear the old numbers. They are such talented musicians. I love Donald's voice.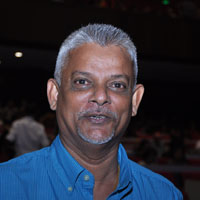 Adrian Gunasekera
The show is fantastic. Although they say this is their last performance, I will make sure my cousins Donald and Benji perform again in five years. Tony will have to come down from Arizona. I loved all the songs.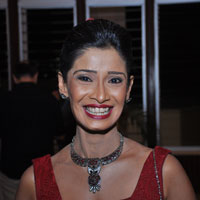 Harshini
It was a superb show. From the vocals to the guitar work to the choreography, I thought it was simply the best. I'm loving it.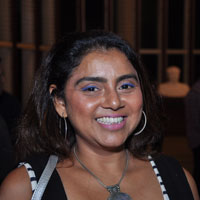 Annette
An amazing show. I think Joey Lewis is really fantastic. They are all really good.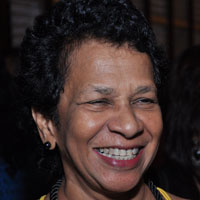 Rohini Jayawardene
Was enjoyable and the concert brought back so many old memories.
PHOTOGRAPHS by Nisal Baduge