A must try this season is the Chef's Speciality Teppanyaki Set at Yumi, the Japanese restaurant at the Taj Samudra, Colombo. These treats will be dished out from this week and go on until the end of the year (December 31, 2017).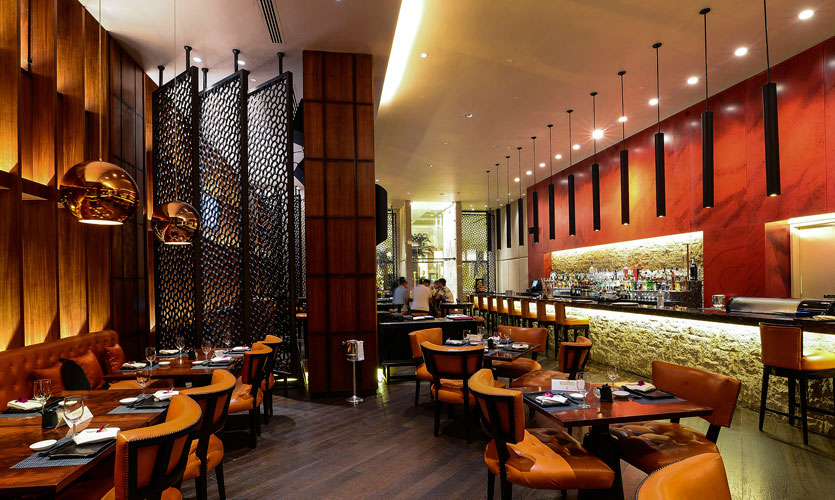 Yumi is easily one of the finest Japanese dining options in the city and these treats aside, you are bound to enjoy their delectable and fresh array of sushi, sashimi, tempura and teppanyaki dishes.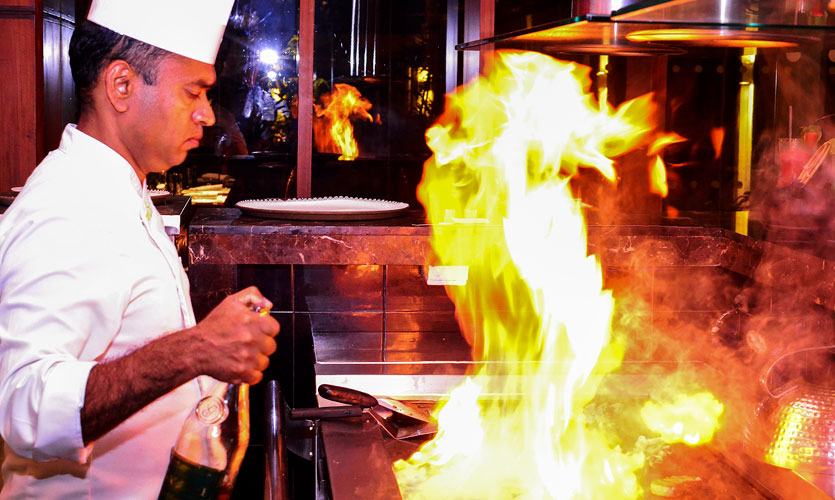 Taste and value for money – 5 stars
Going back to the Teppanyaki Set, there are six courses to choose from, out of which the Sakura Course (Rs 4,250) which includes Lobster, Jumbo Prawns, Cuttlefish and Seer Fish as well as the Kinmakusei Course (Rs 4,250) that of Australian Lamb Cutlets, Jumbo Prawns, Chicken and Cuttlefish come highly recommended.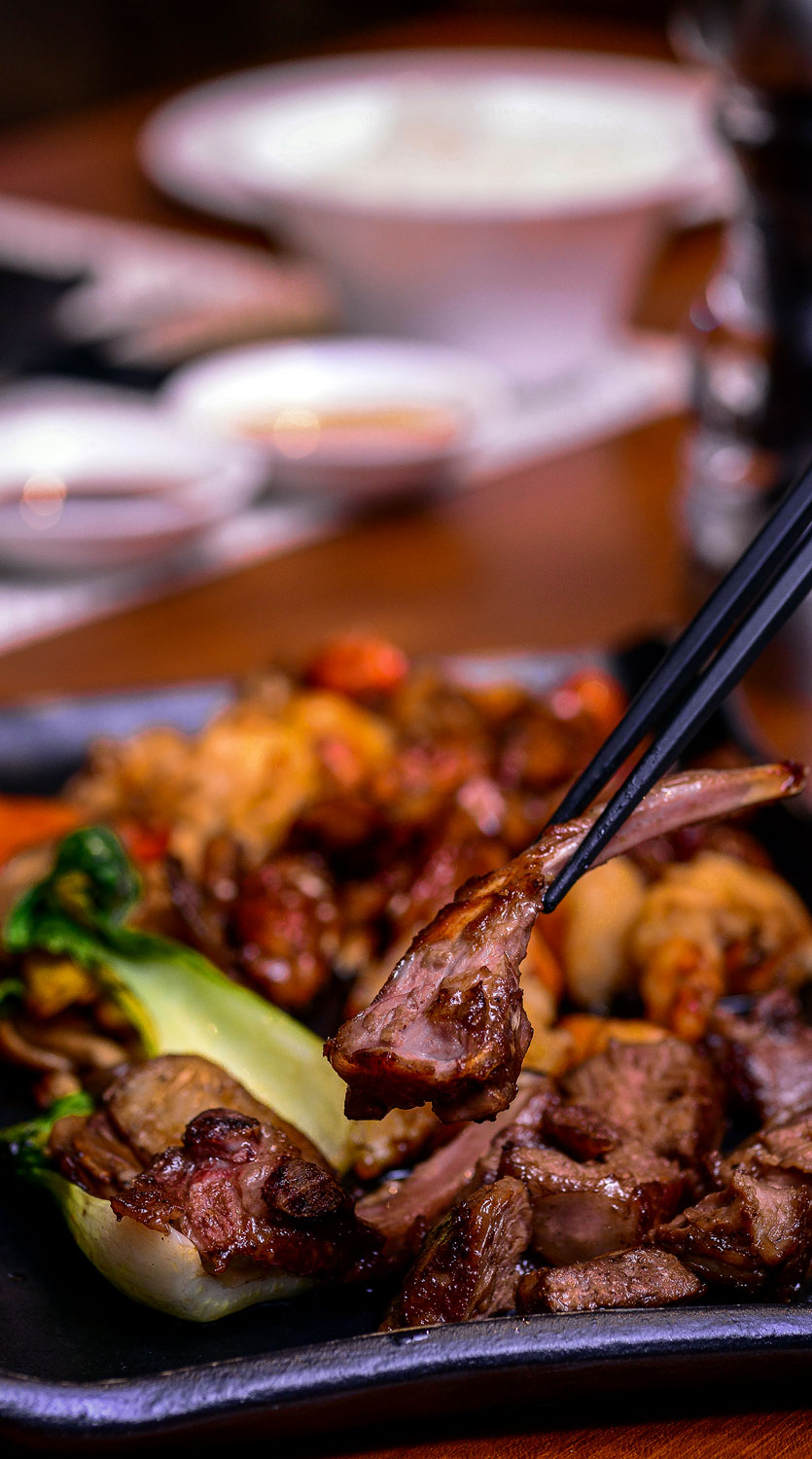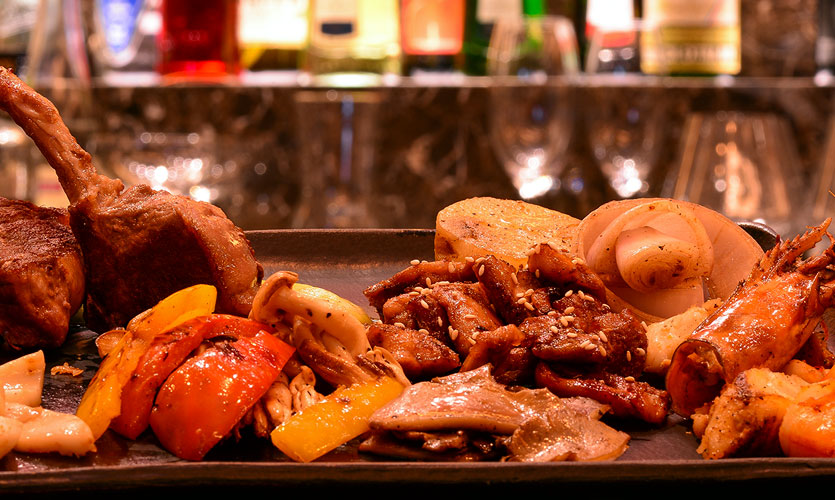 The courses are served with a side of Miso Soup and Rice as well as Mushrooms, Potato, Onion, Bell Peppers and Pak Choi. The juicy warm meats coupled with the perfectly done seafood, crunchy vegetables and creamy potato give the meats the perfect finishing touch.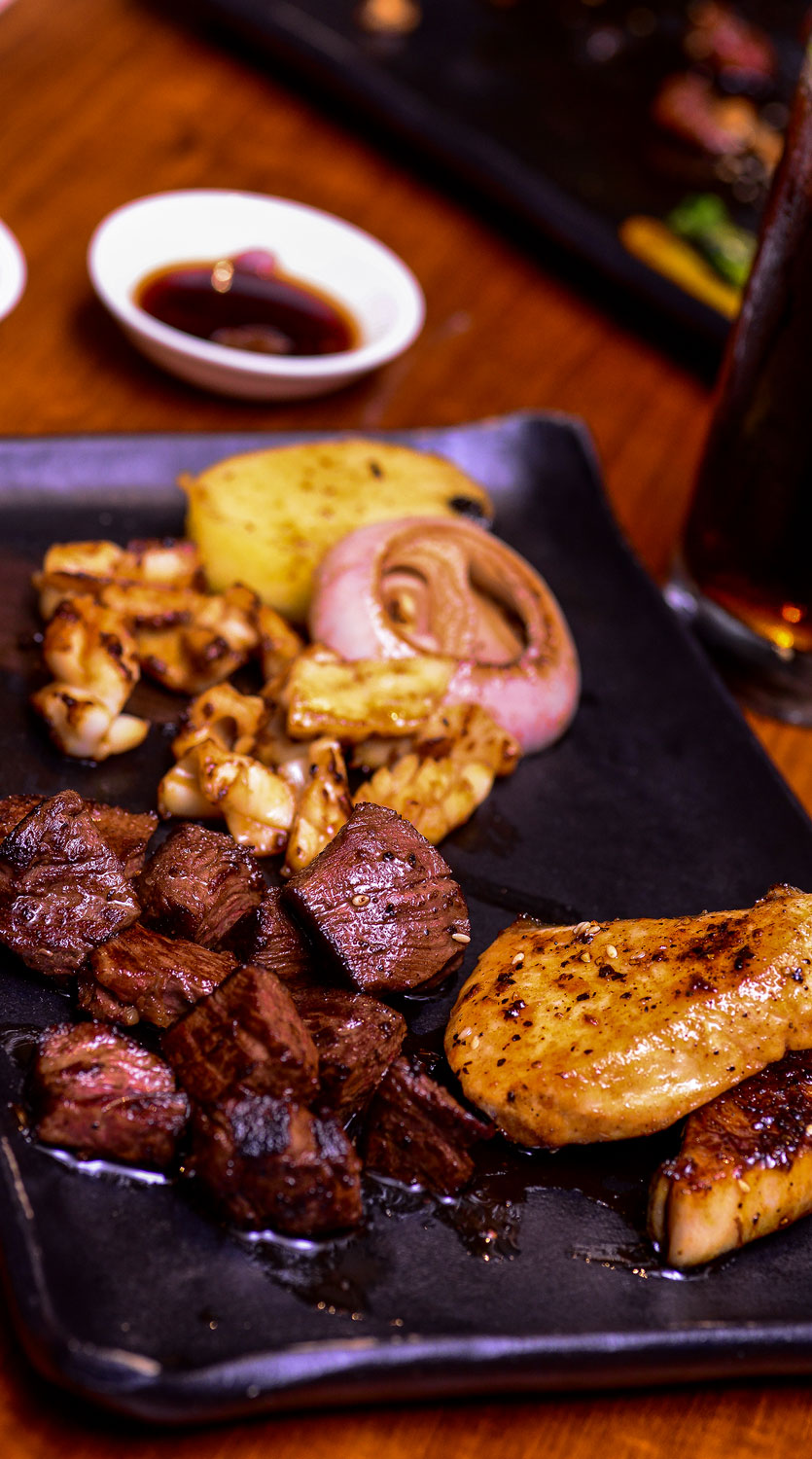 There are a number of à la carte options to choose from as well. They too come with Mushrooms, Potato, Onion, Bell Peppers and Pak Choi, however, the Miso Soup (Rs 496 nett) and Rice (Rs 534 nett) are priced separately with this option.
The dish is brought unprepared to you and then cooked on the grill.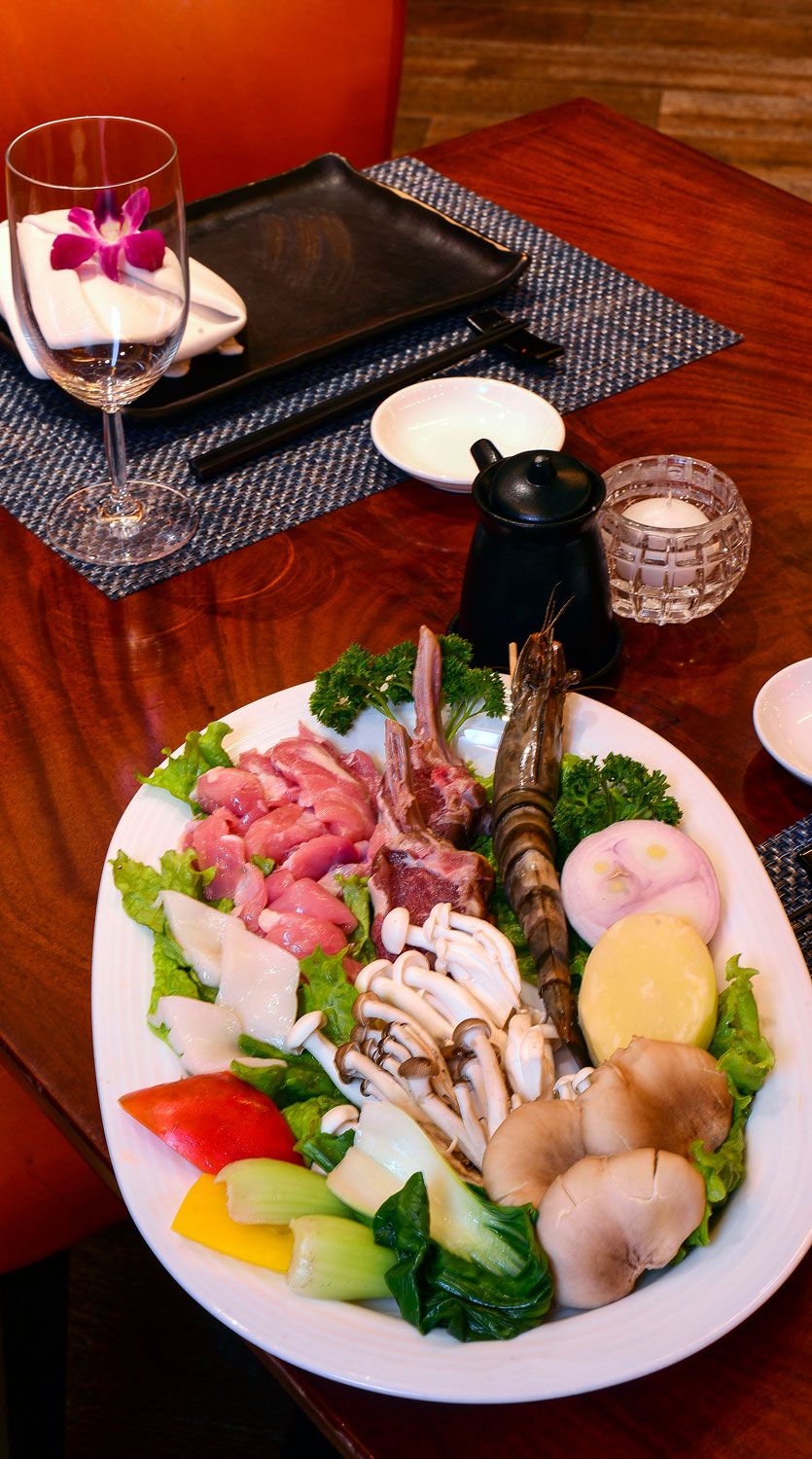 We had the succulent and soft Beef Tenderloin (Rs 1,600 for 100g) – my mouth waters just thinking about it – but you can also pick from any of the following Wagyu Beef (Rs 4,100 for 100g), Lamb Loin (Rs 2,300 for 100g), Chicken Leg (Rs 950), Duck Breast (Rs 1,500), Salmon Steak (Rs 1,500 for 100g), Scallops (Rs 1,750 for four pieces), King Fish (Rs 1,150 for 100g), Jumbo Prawns (Rs 1,900 for three pieces) or Tofu Steak (Rs 950).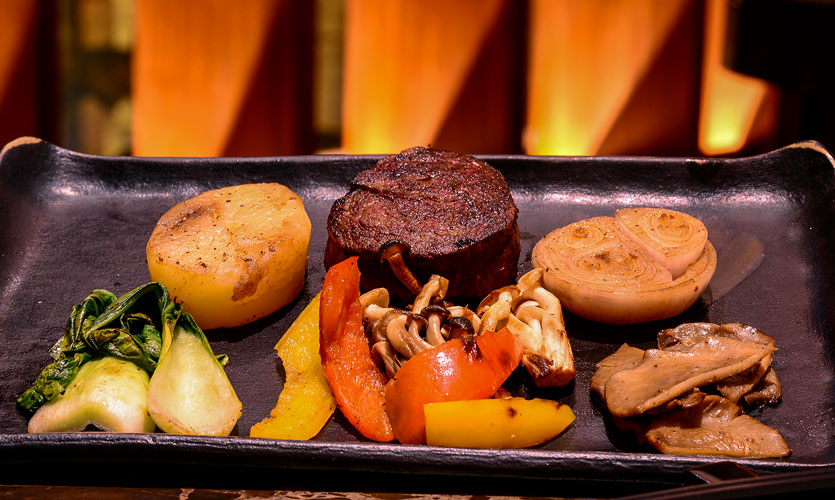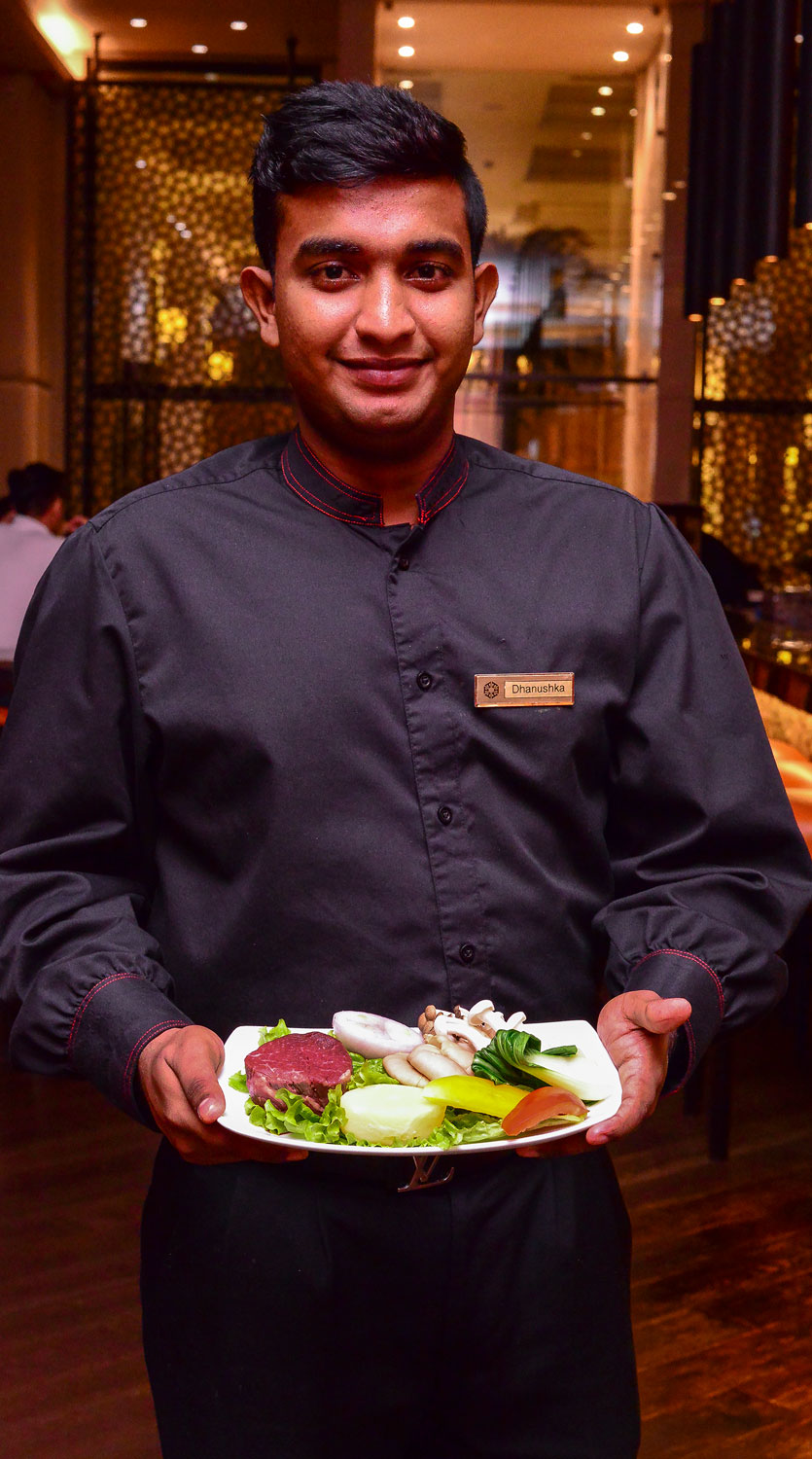 If you go with the course option, you can end your meal with their delightful warm dessert – the Azuki Bean Crepe with Mango Ice Cream. However, it must be ordered separately at Rs 977 nett if you go for the à la carte option. This scrumptious dessert which is stuffed with Azuki beans, coupled with Green Tea Powder and Wasabi is as delicious as it is interesting on the taste buds.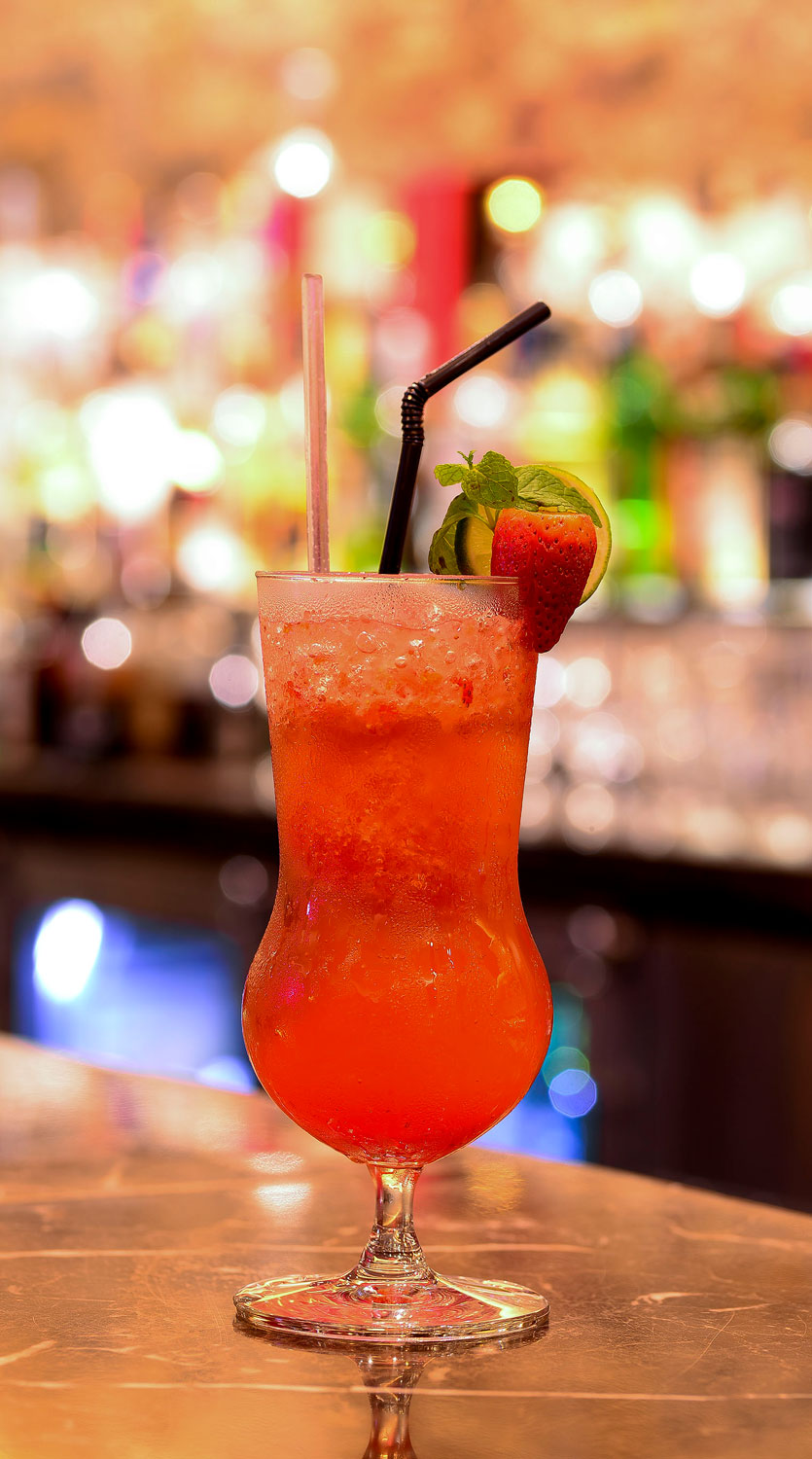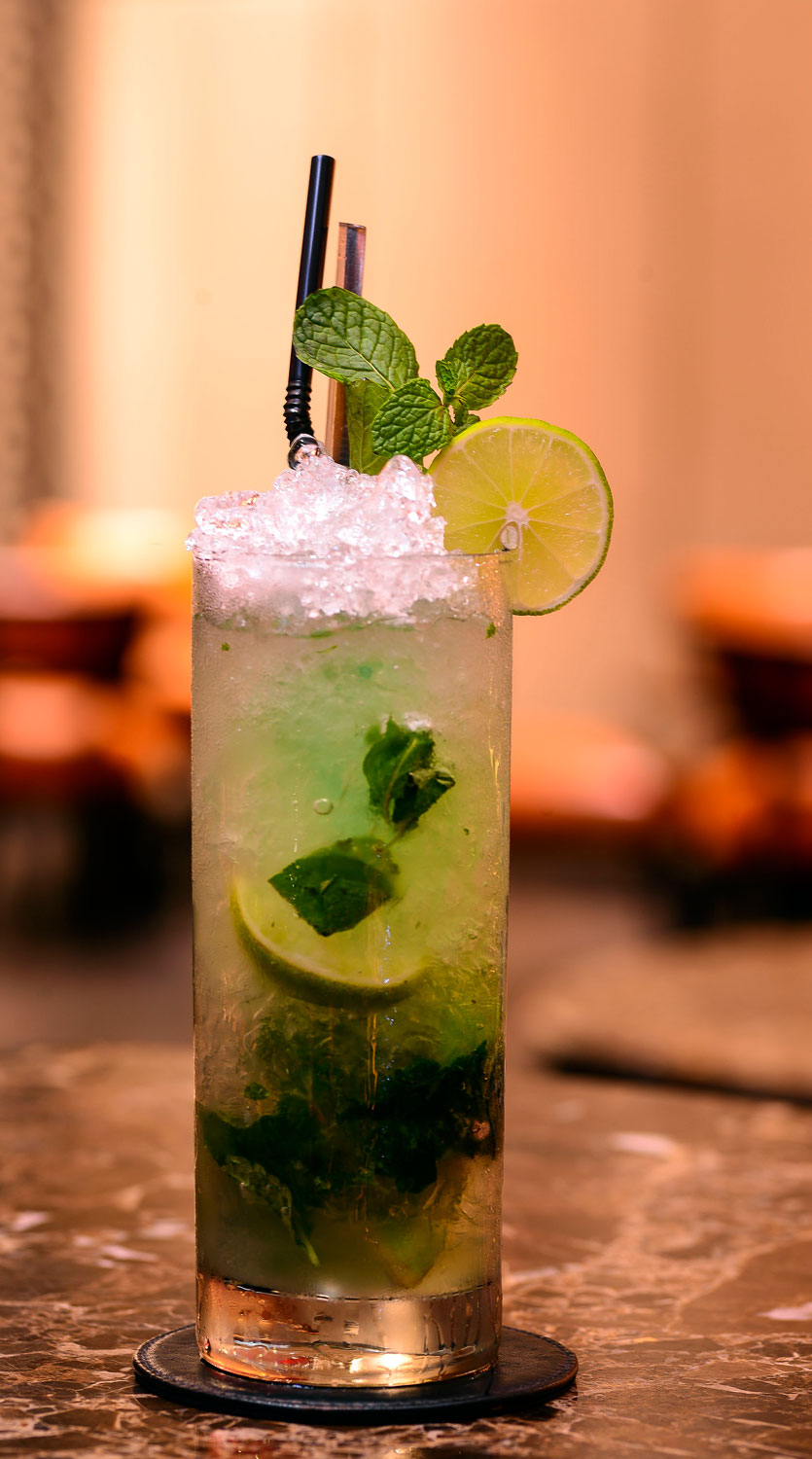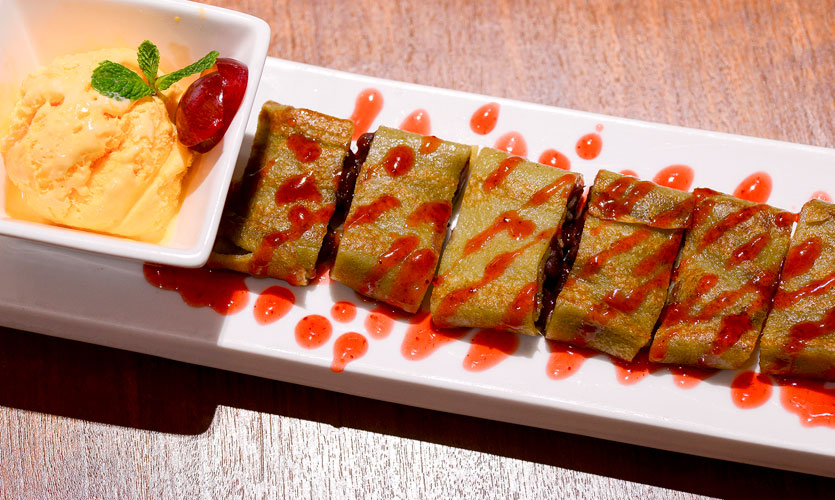 Note: The courses are subject to 10% service charge and applicable government taxes
Hours of operation: 12noon – 11.30pm
Address: 25, Galle Face Centre Road, Colombo
Tel: 011-244-6622
Pics by Kanishke Ganewatte