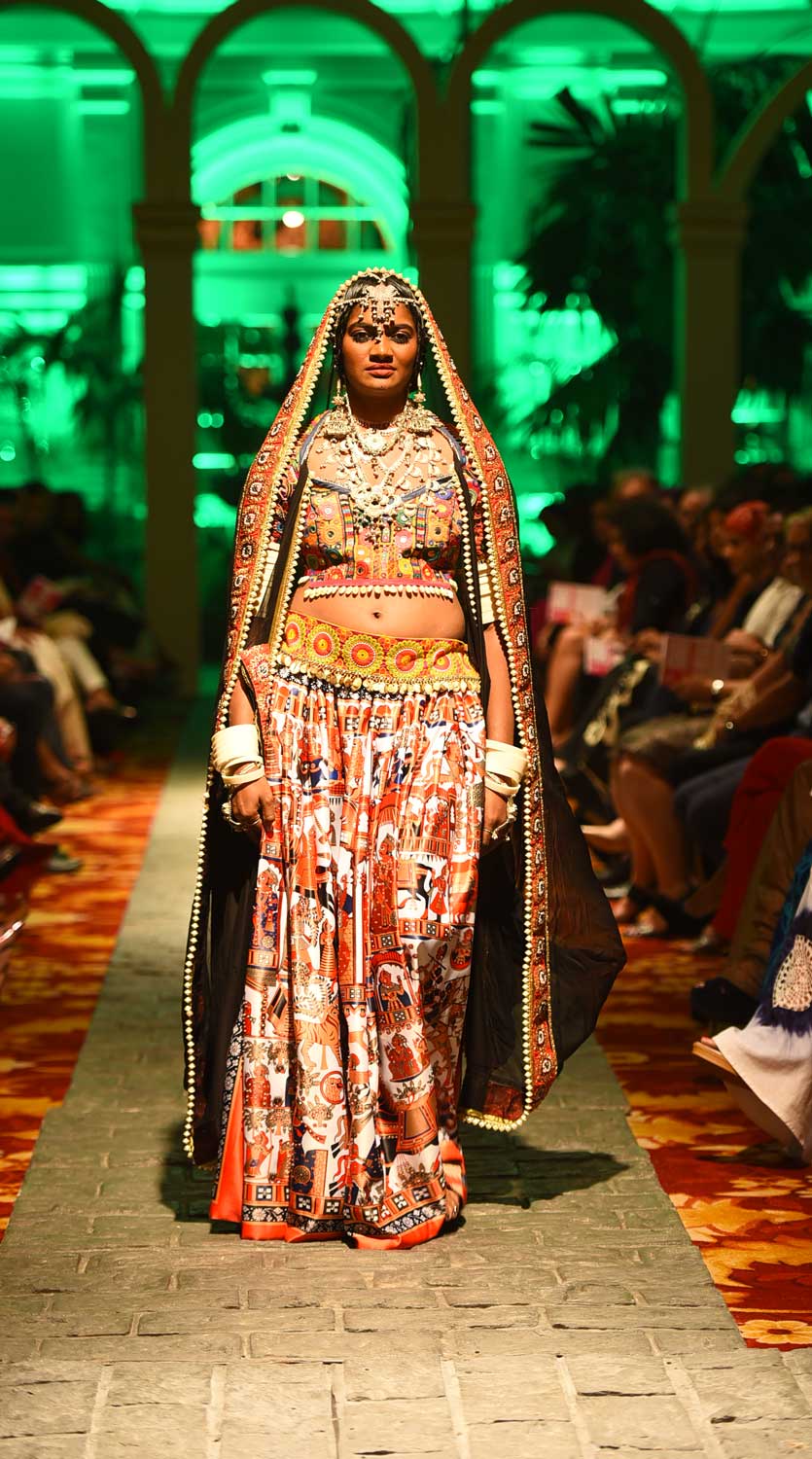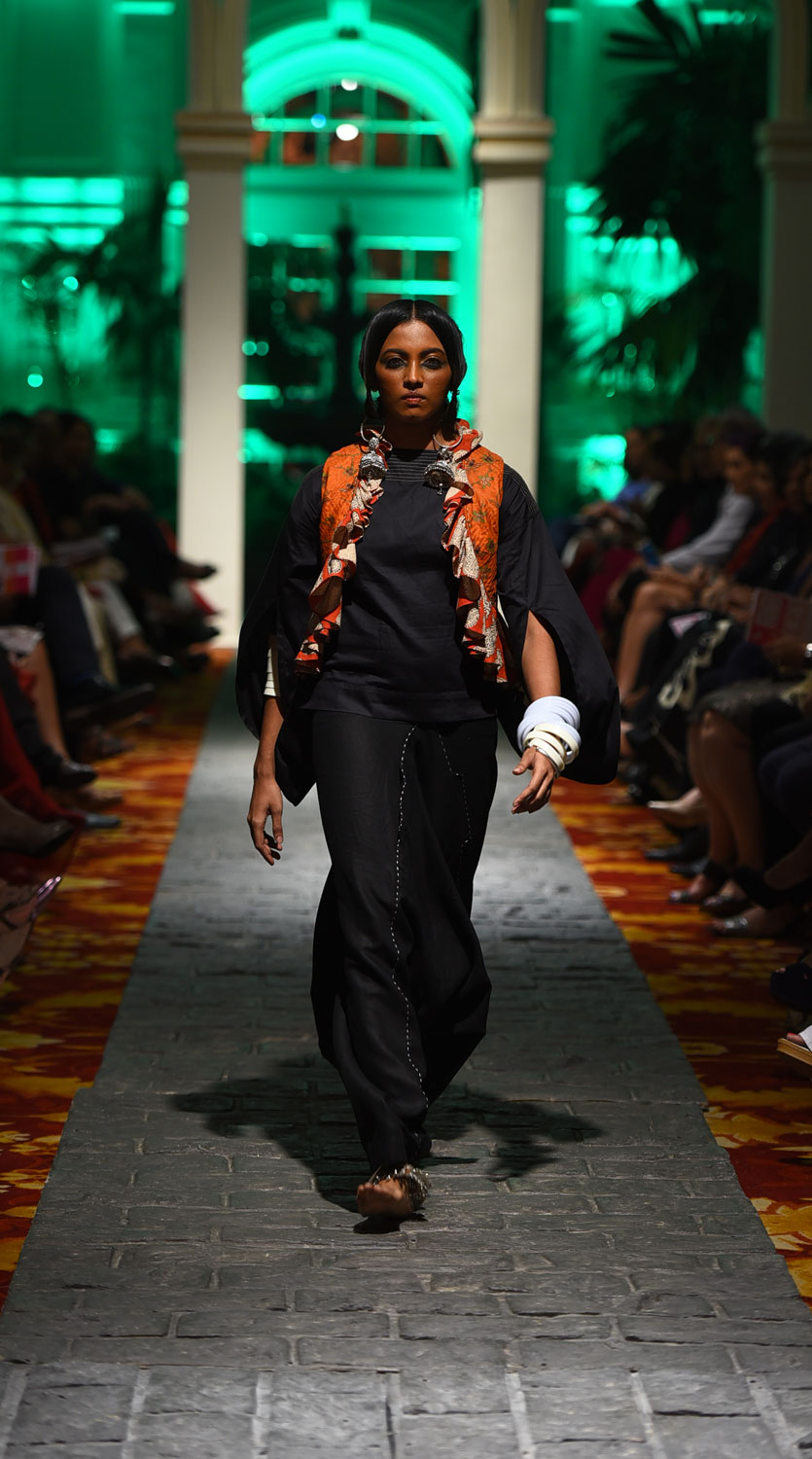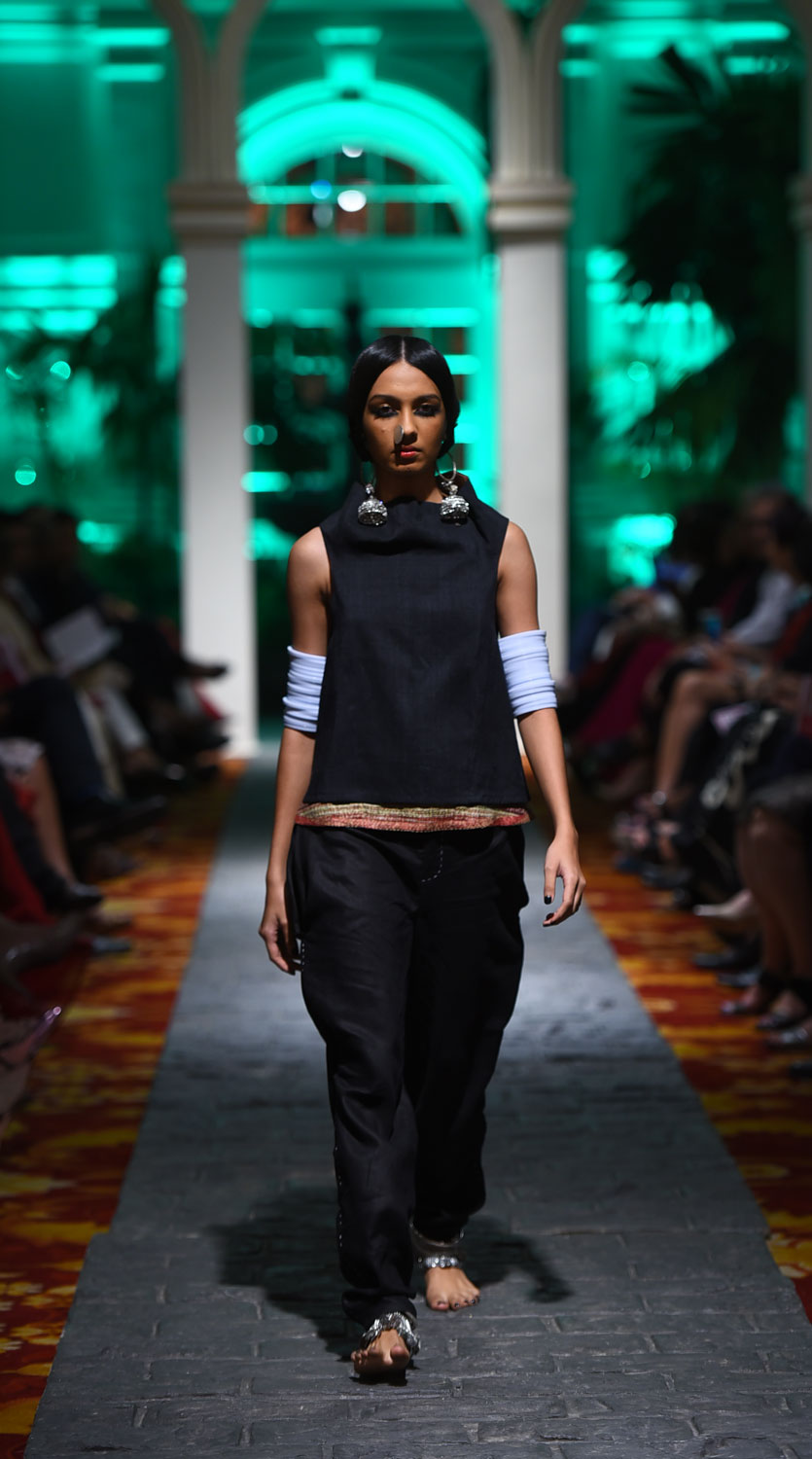 Celebrated Sri Lankan fashion designer KT Brown and her team presented a runway show which related the story of a journey of a young Rabari from girl to princess.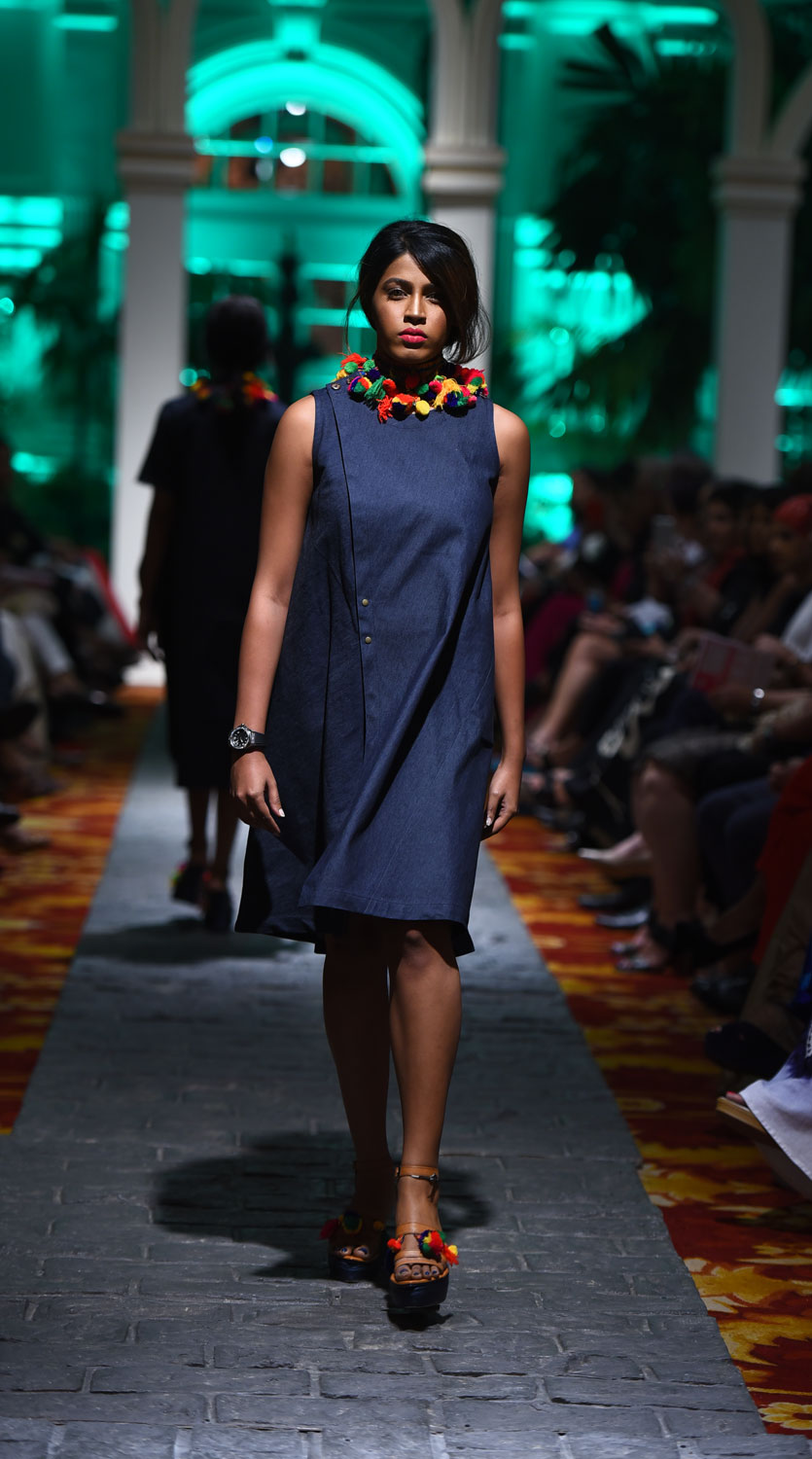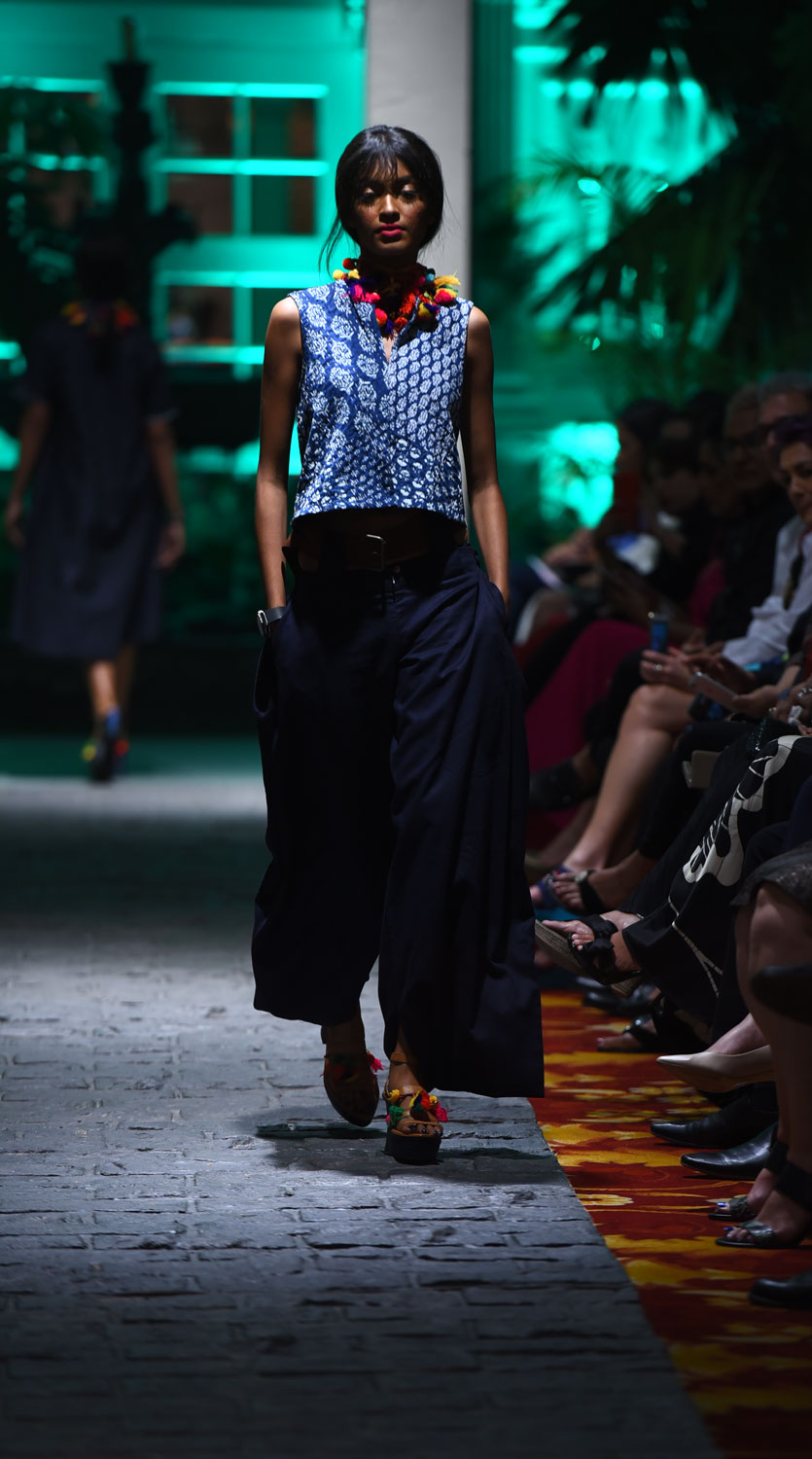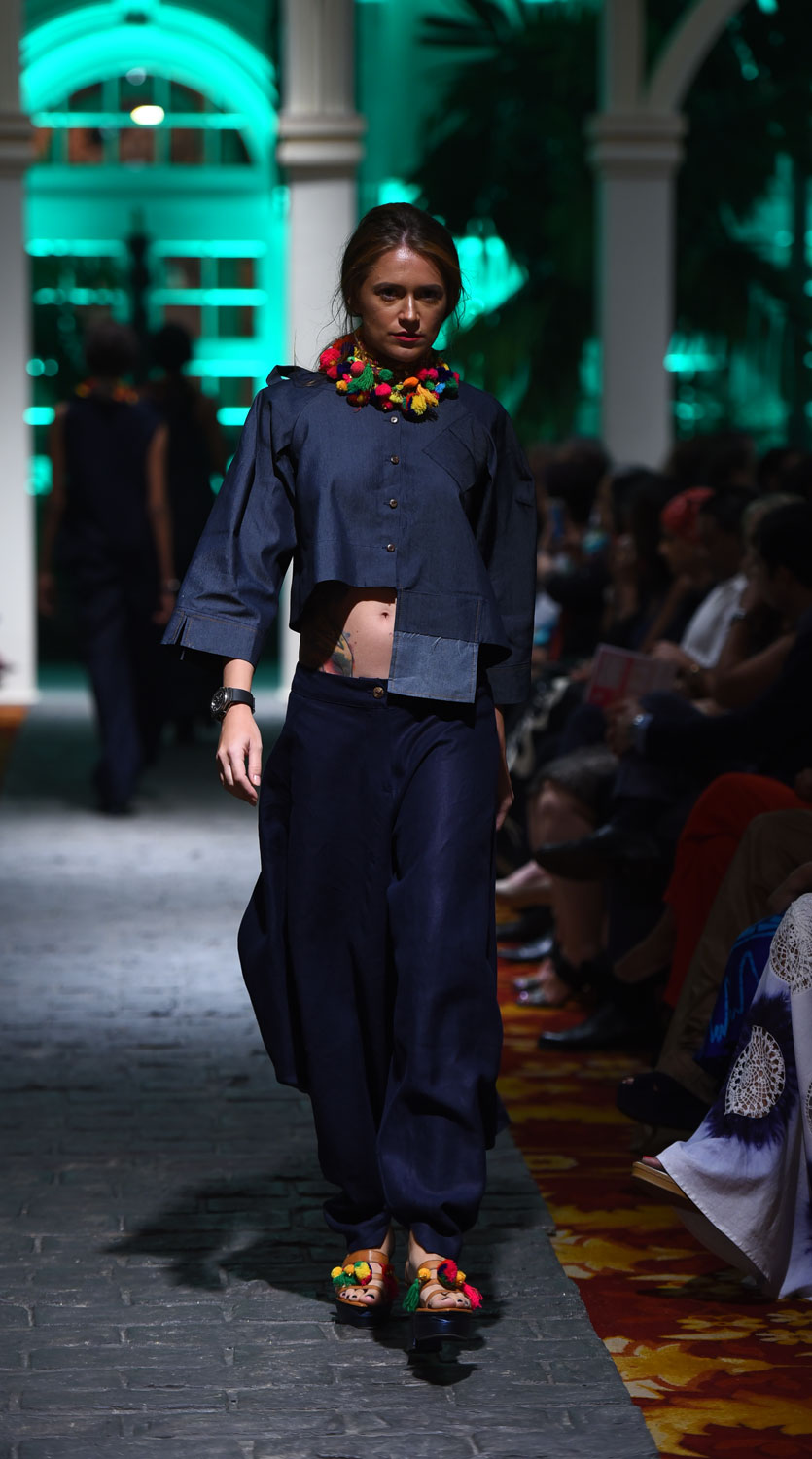 Drawing on the inspiration she has gleaned from her visits to Rajasthan the show contained elements which paid homage to the people, fashion and culture of that iconic Indian City. The prelude to each segment of the show was a traditional Rabari outfit which was then followed by KT's own take on it.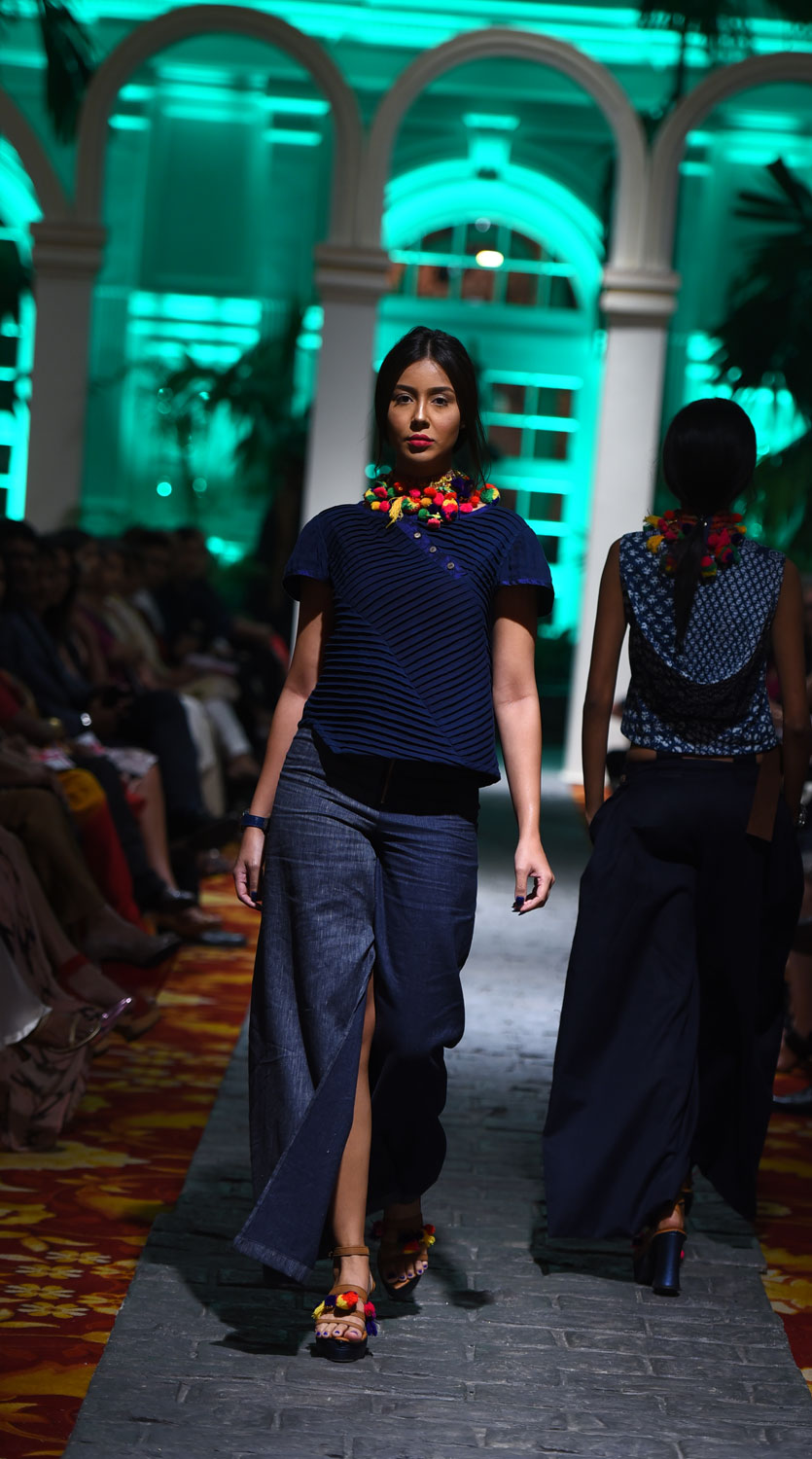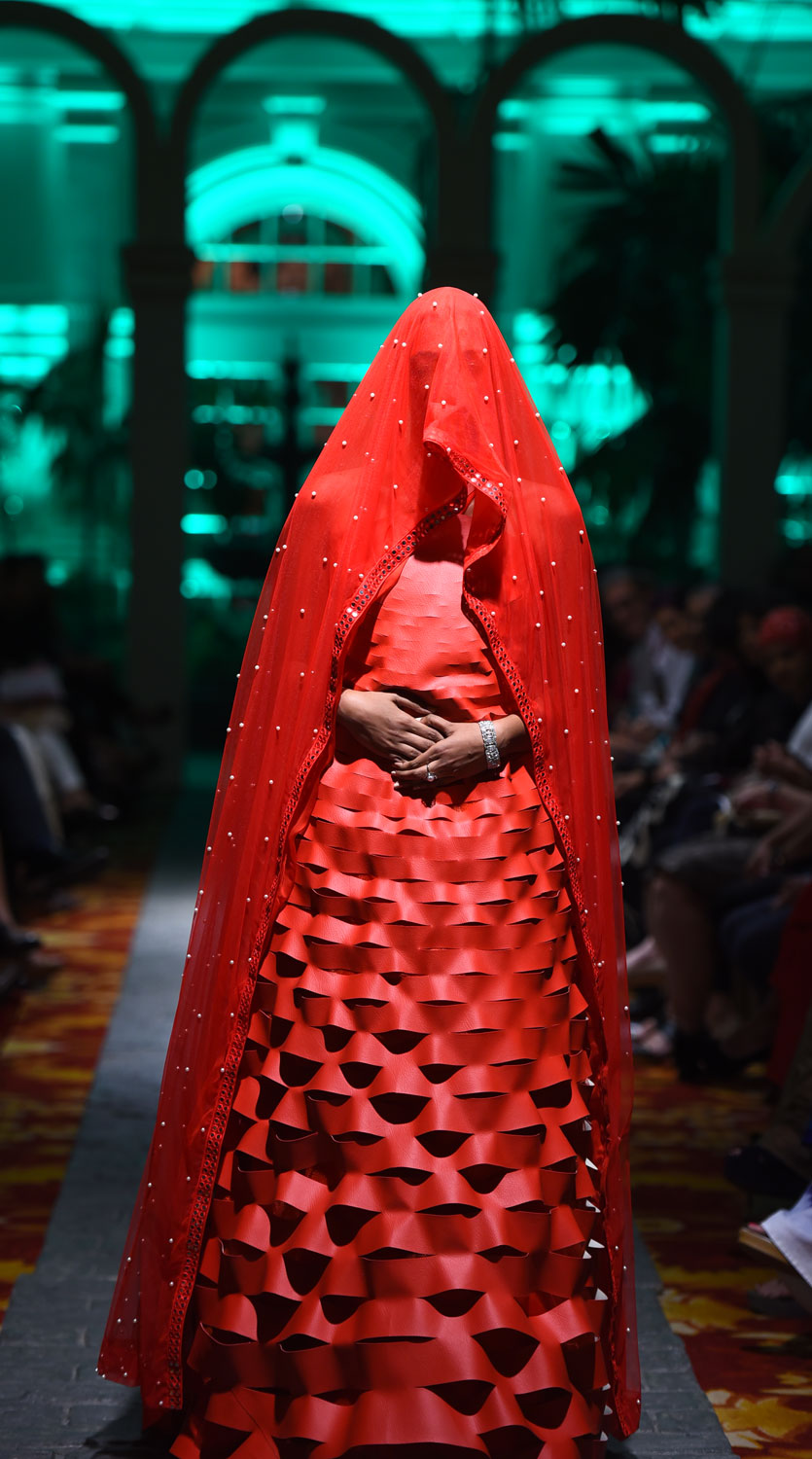 The collection showcased a variety of fabrics, from linen, crepe, silk, cottons, faux leather and chiffon. Using a muted colour palate KT played it safe by sticking to blacks and blues with a few pinks and champagne hues thrown in.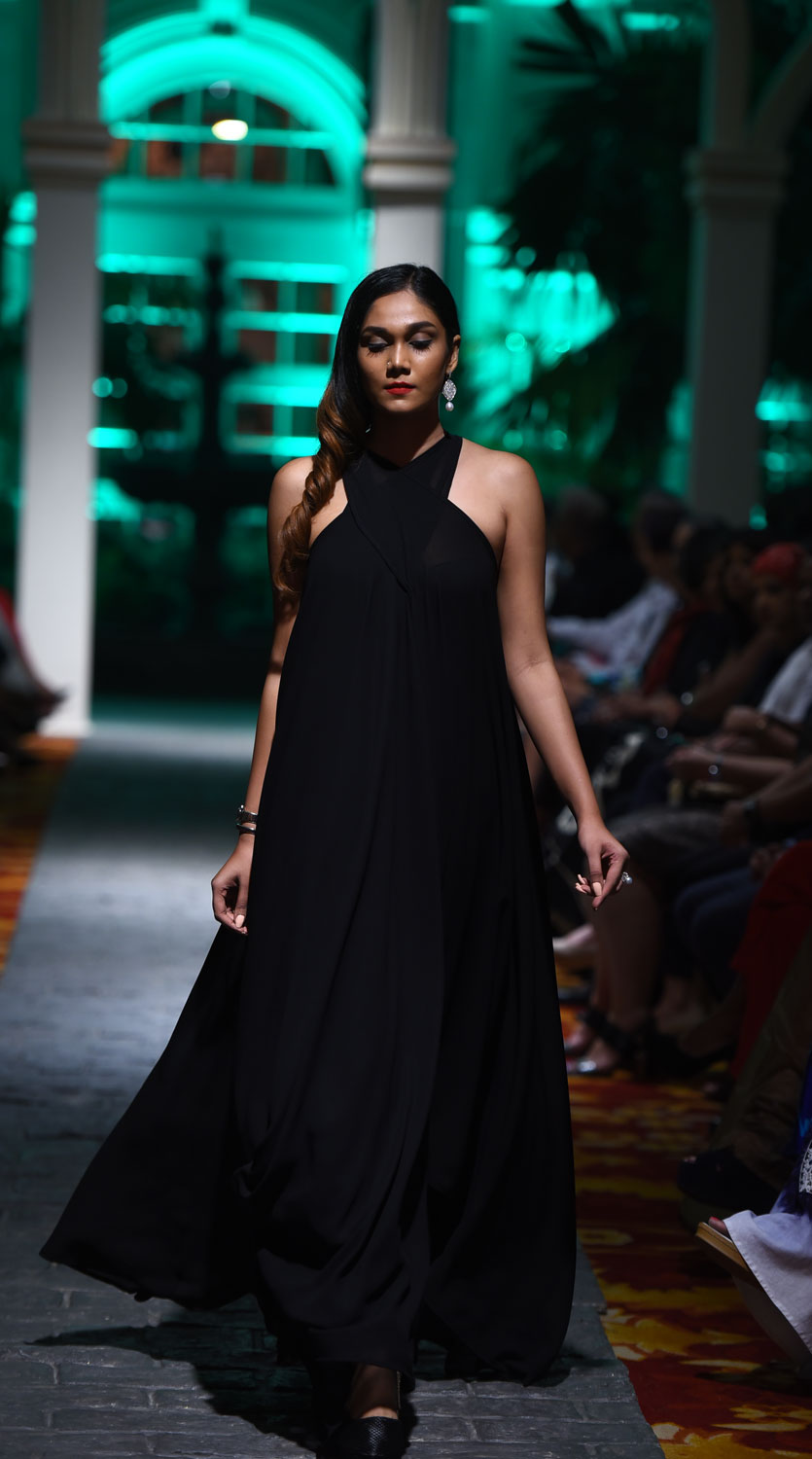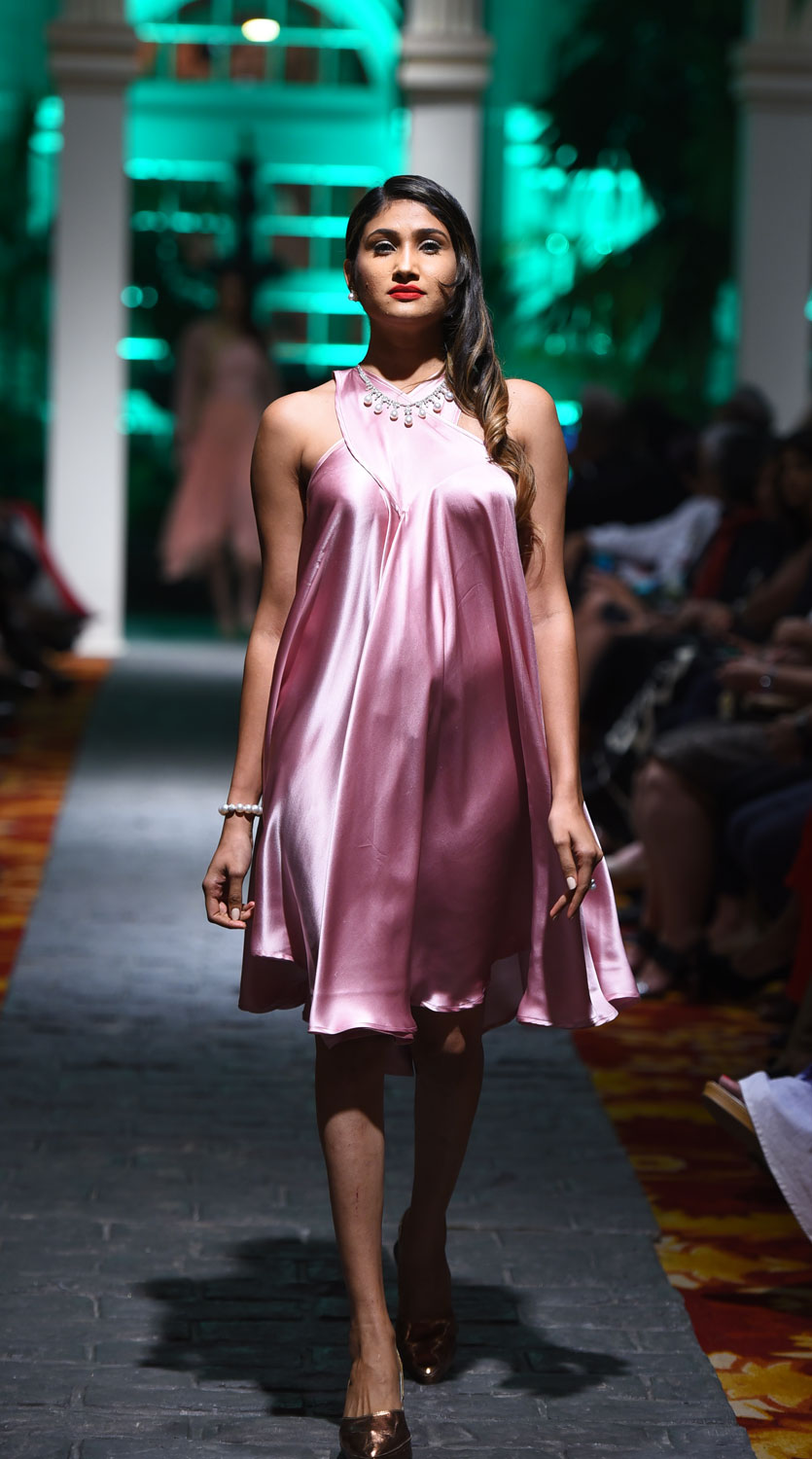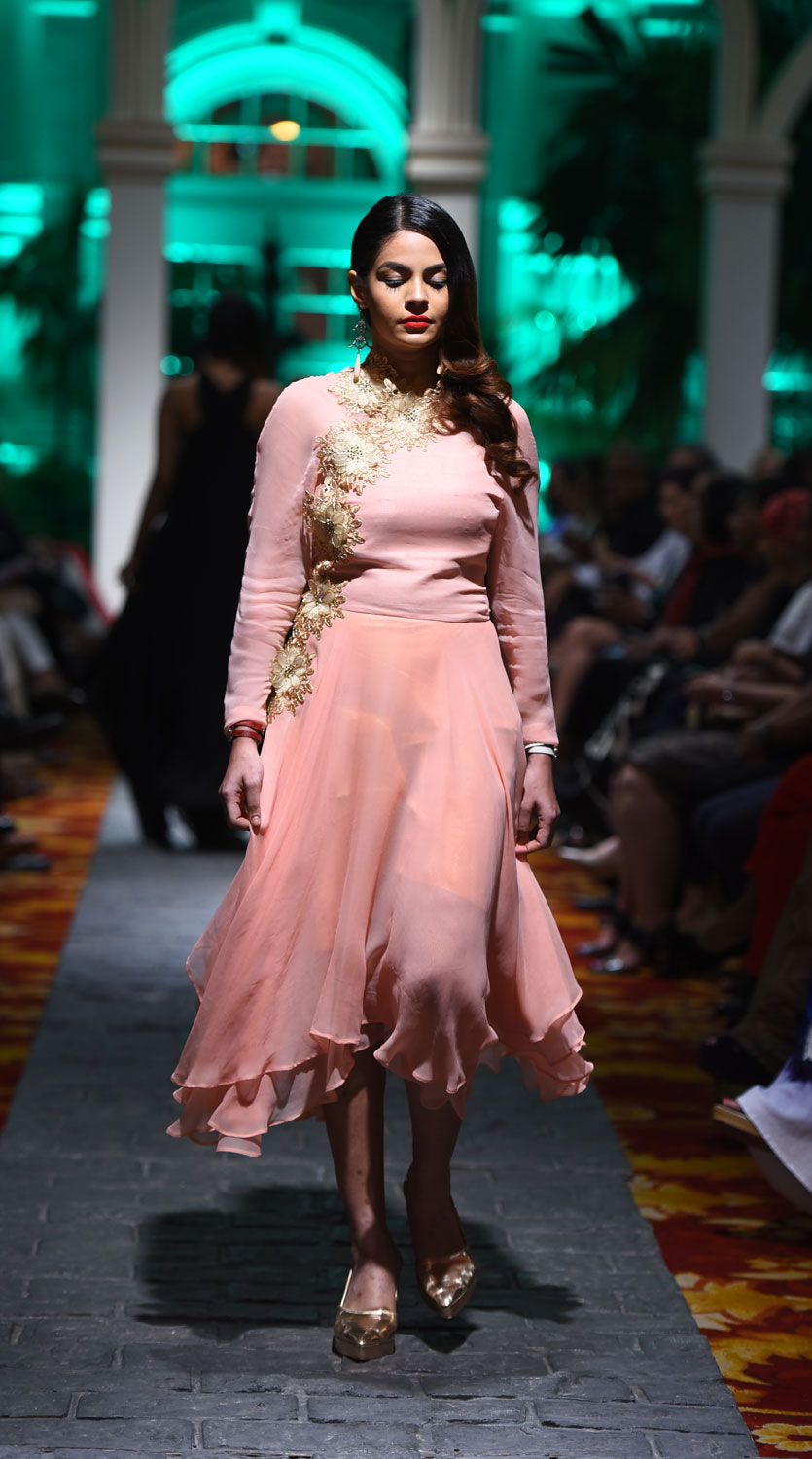 We also saw a few block prints which added interest to the collection. The colourful embellishing on the cropped jackets also helped to capture the essence of Rajasthan.The collection was perfectly accessorized with jewellery from CJS, PR and Abdeen Jewellers.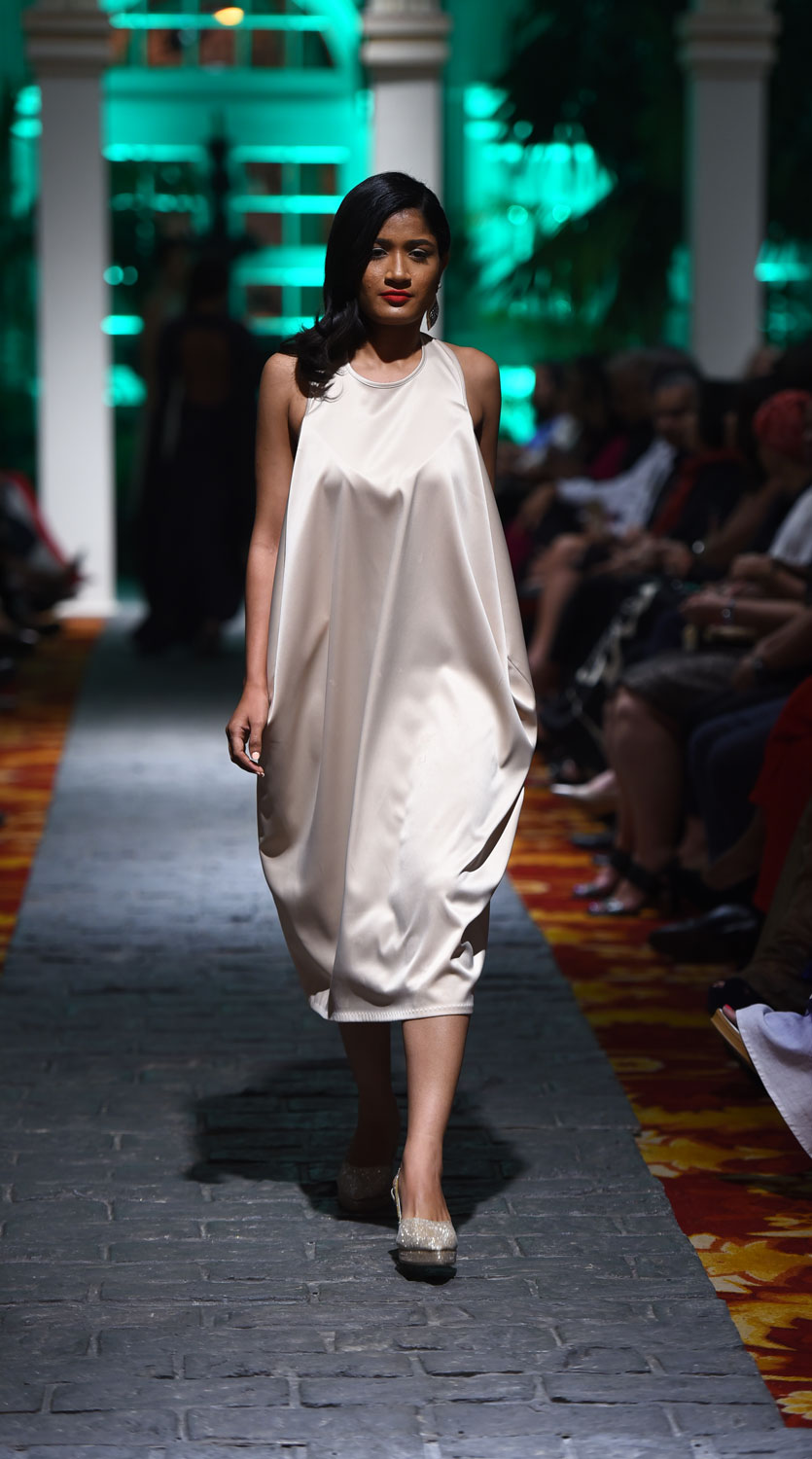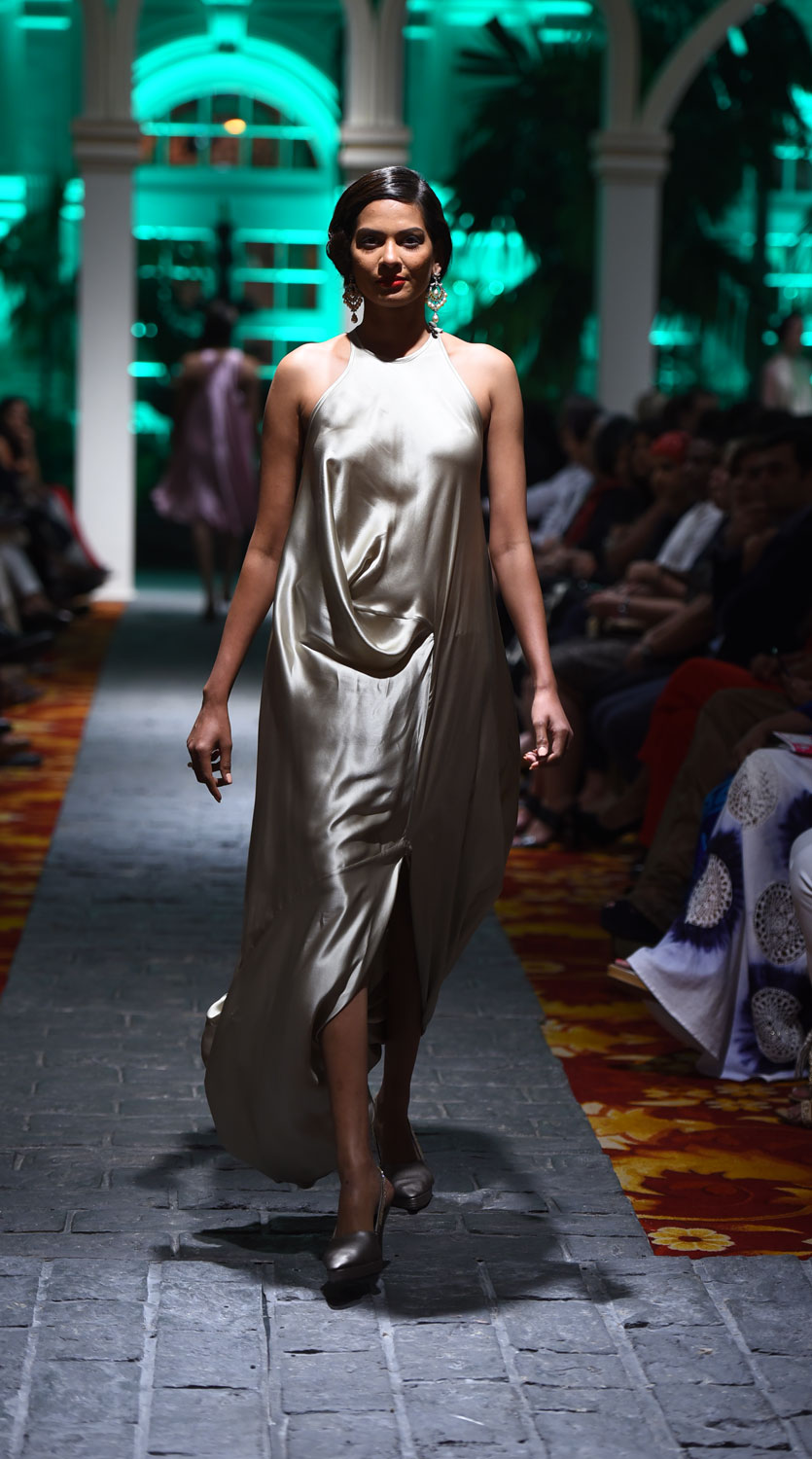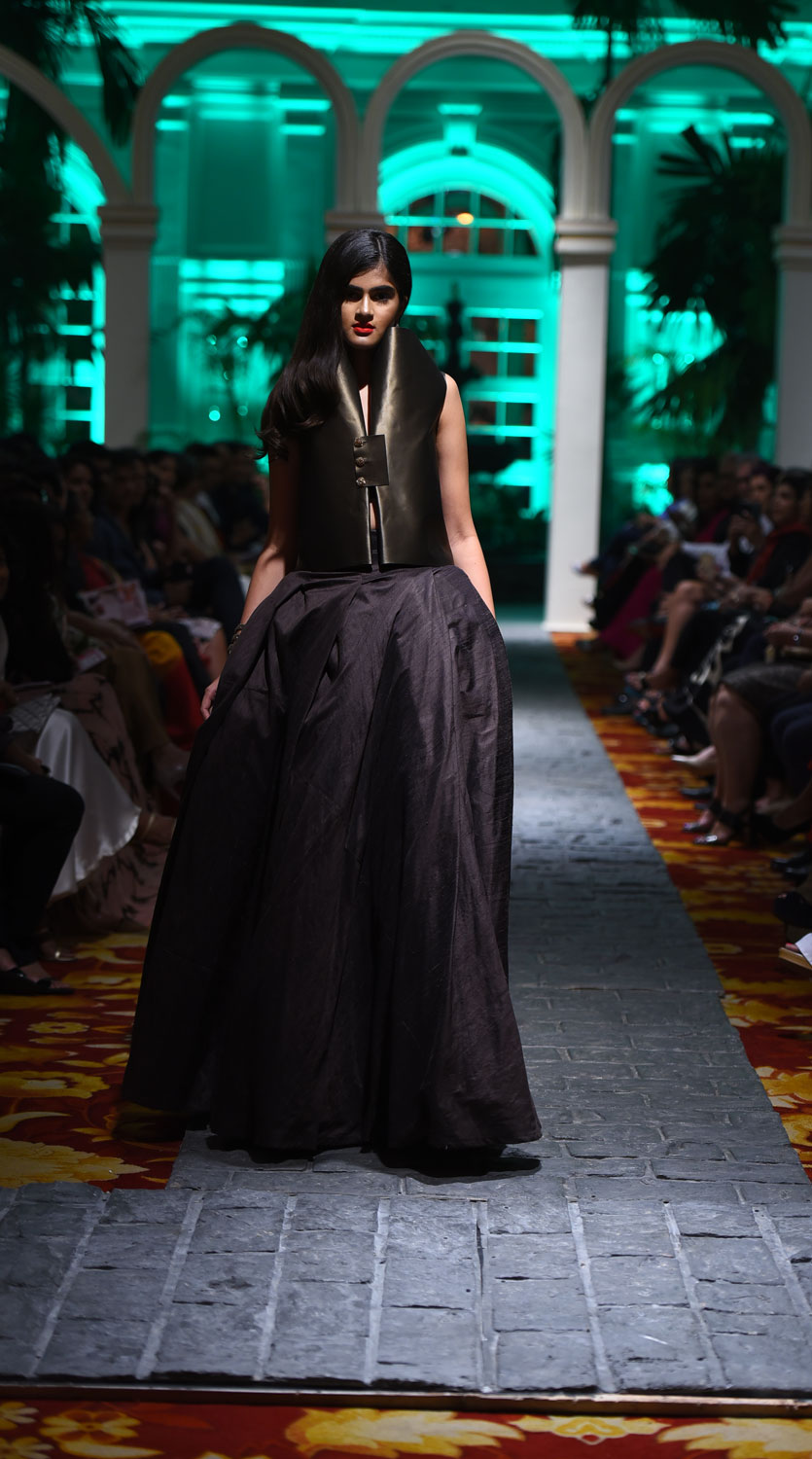 Each segment related a story from casual wear to evening wear which bore the typical KT hallmark of interesting silhouettes and cuts which look simple and effortless. We also saw some interesting jodhpurs and a crumb catcher inspired black dress which looked sleek and sophisticated. The indigo coloured collection was quite utilitarian in look and feel and was something new from KT.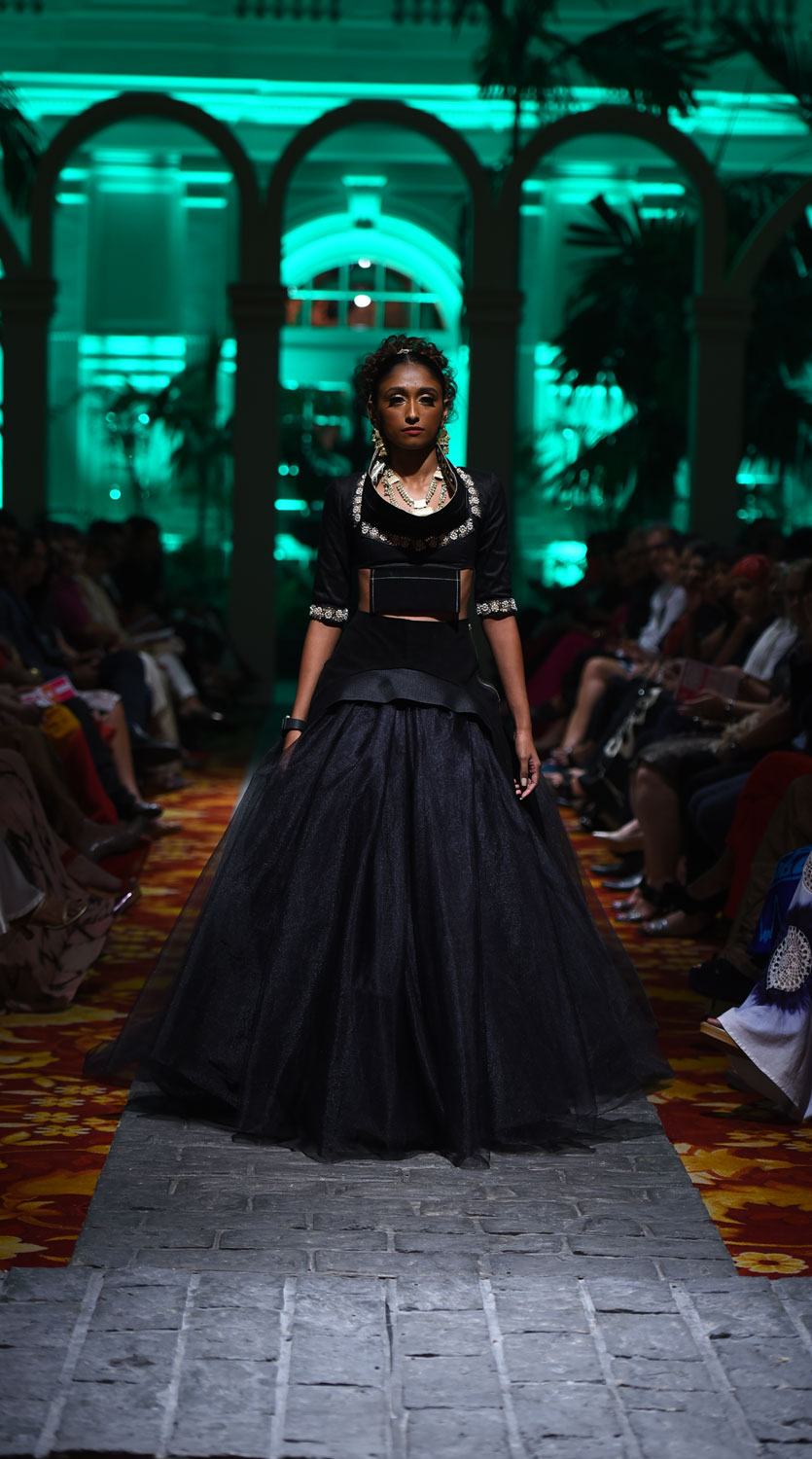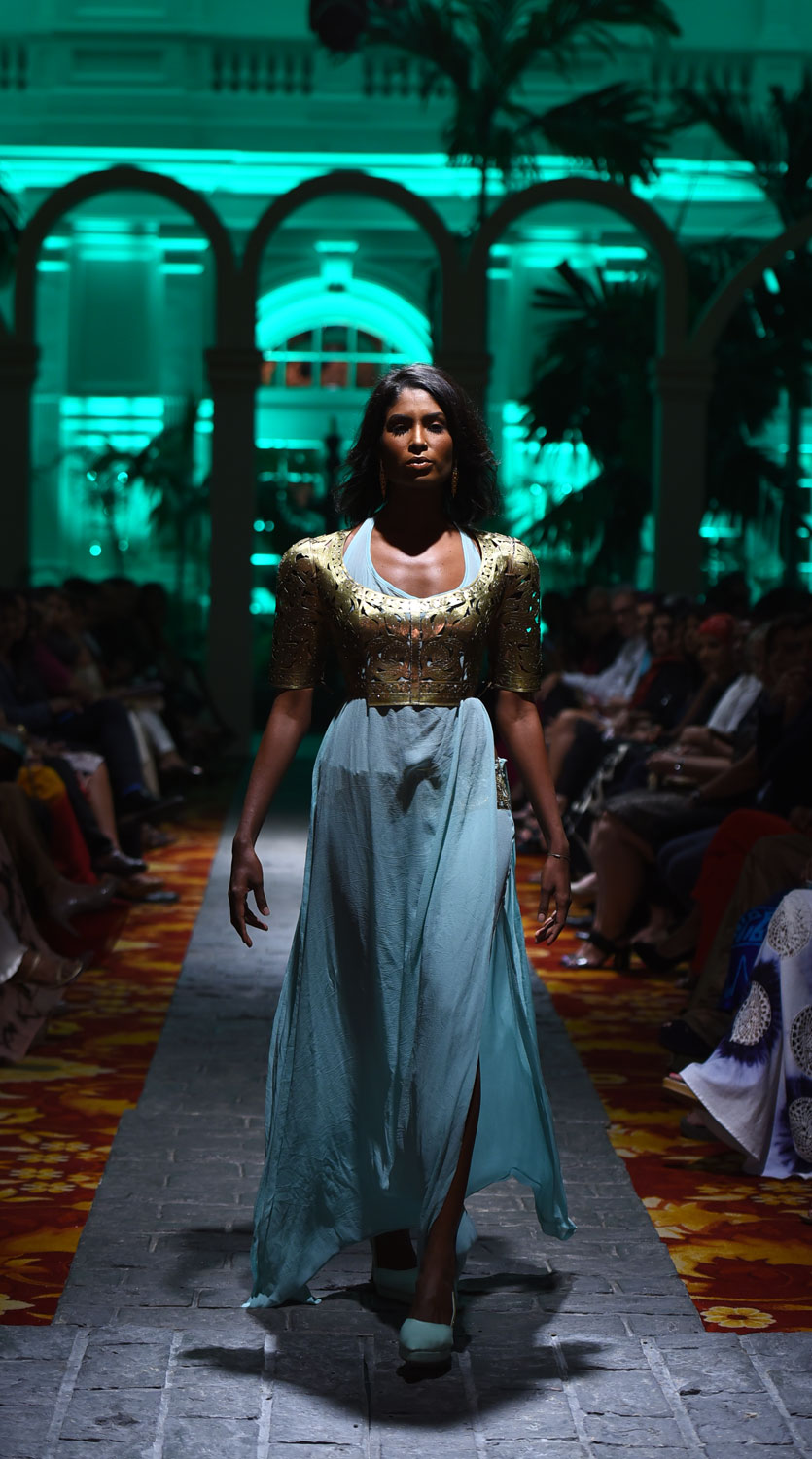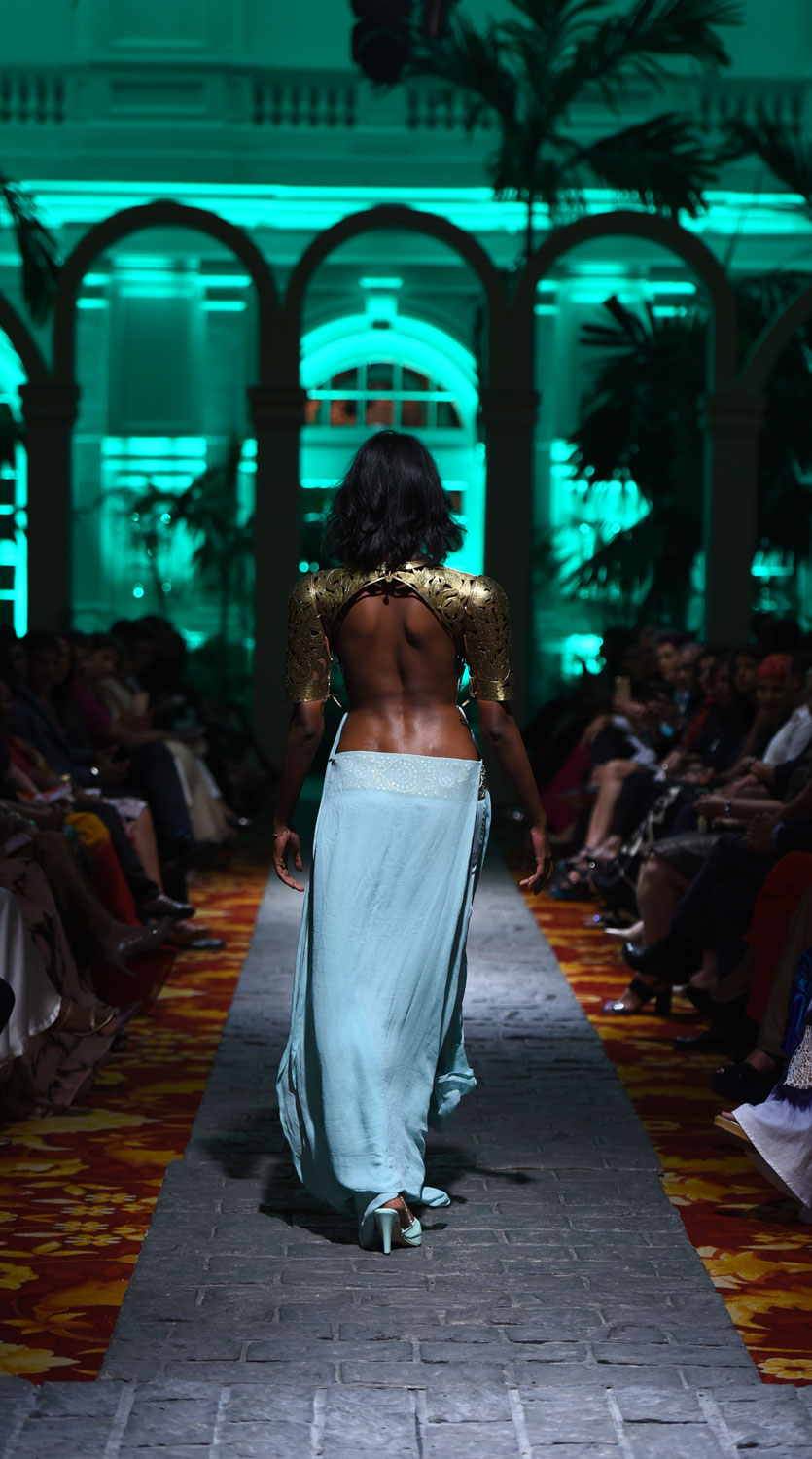 A super collection which embodied KT'sfree spirited design ethos to the tee, this collection showed that KT is still upping the ante in the fashion stakes.
Comments
Ranmalee

"Well, I have always thought that Kanchana was quite unique. She is somebody who understands fabrics and drapes. The show was amazing. I buy her clothes because I think she has something quite special in the way she cuts fabrics and fixes it and in the way she makes it look incredibly stunning. I love what influences her. I am a big fan of KT."


Jennifer
"I thought it was fabulous. I think Kanchana is the best designer in Sri Lanka. She is a master or drape. Only she would be able to bring out a vest in brass. It's not very easy. The varieties of her designs are amazing. It shows that she really is the best."

Zahara
"It was a fantastic show. I appreciate her and her designs so much. Her creations are amazing. I enjoyed it very much."


Kamil
"KT is completely creative. She is one of the best designers in Sri Lanka and I am really happy that I came here today to witness this royal affair."


Heidy
"The show was very feminine. I saw a different KT Brown. Some pieces were very ethnic while the others were very feminine and wearable. I enjoyed the different materials that she used. I haven't seen these before so I loved the change she brought out today."

Ramani
"I have no words to explain the show. It was amazing. I am a big fan of Kanchana and I am wearing a top by her right now! I was expecting something very special and she delivered it. It was a fabulous show."

Sharmila
"I think it was very interesting and creative. I loved it. I loved the metal jacket the most and I wish I could wear it! Overall, the creative aspect was presented beautifully."

Sandra
"The designs were fabulous. This is a show that is different from all other shows. Even the ramp was very casual. The models were extremely good. They modelled the clothes really well."

Angeline
The Maharani of Jaipur was one of the most inspirational women from the Rajasthani region. It is great that people today are gaining inspirations from icons that were not very popular during their time. Their beauty and essence was reflected in these designs today."