Samaadhi Weerasinghe, 25, is the designer behind the newly launched brand 'Anuk'. The brand is defined as 'simple silhouettes in fine fabrics; made in the tropics, for the tropics'. As a firm believer of everything in moderation, Saamadhi's designs reflect clean cut designs with an overall polished look. Her brand 'ANUK' is currently being retailed at PR and will be available online mid-December.
We spoke to the upcoming designer about her brand and her style ethos;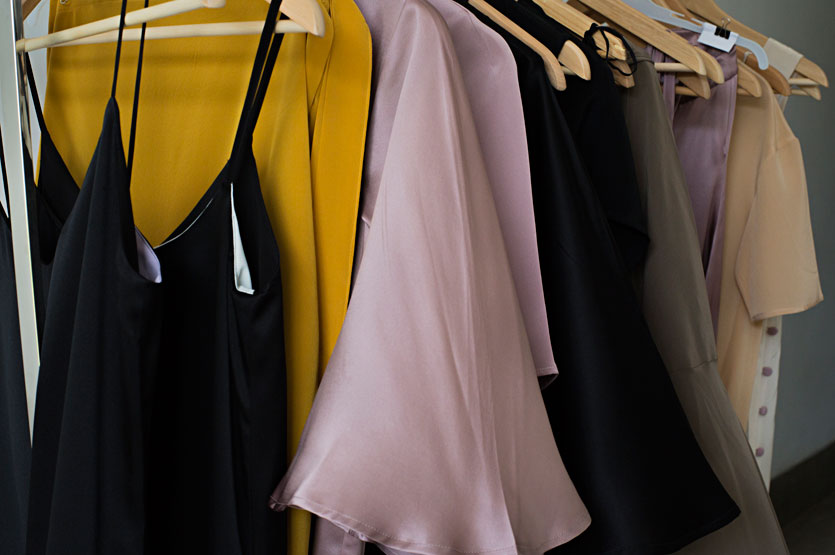 When and how did you get into designing?
I think it was totally by accident because my father has been in the garments trade for the past 30 years. So I was always surrounded by clothes and wore a lot of rejects. I used to love going into work with my dad on Saturdays and sometimes after school. He used to make me understand and feel different fabrics and when we used to travel on holiday he used to always take me to the shops that carried his brands and he used to check the quality of the stitching and show me the little features in a piece that was on trend. Of course due to typical social pressures and attending a school that emphasised on science and maths I pursued a double major in Economics and Management, which now I think has helped me see the bigger picture. The 4 years I lived in Sydney, the city pretty much opened my eyes to a whole new level of design and fashion. I pretty much did whatever I can to get as much experience in the fashion world. From volunteering at Sydney Fashion Week to working part time as a sales assistant and stylist for an Australian brand called SABA.
How did your clothing brand ANUK come up?
Since I was 16/17 I always imagined myself having my own clothing line. I used to get most of my clothes made when I was younger. So I thought "why not make an extension of my wardrobe for others". I really enjoyed getting them made so making it one with some financial returns didn't seem like a bad idea. Of course it took me a while to get it going as I did lots of research on how the brand can be sustainable (I guess that was the economist in me), what's missing in the market and how my style would cater to the Sri Lankan market. So far I think not rushing it has been working well.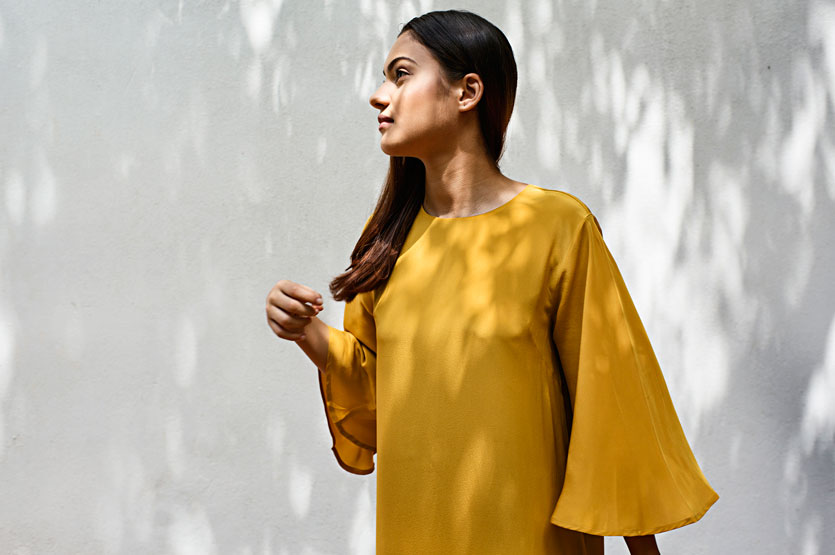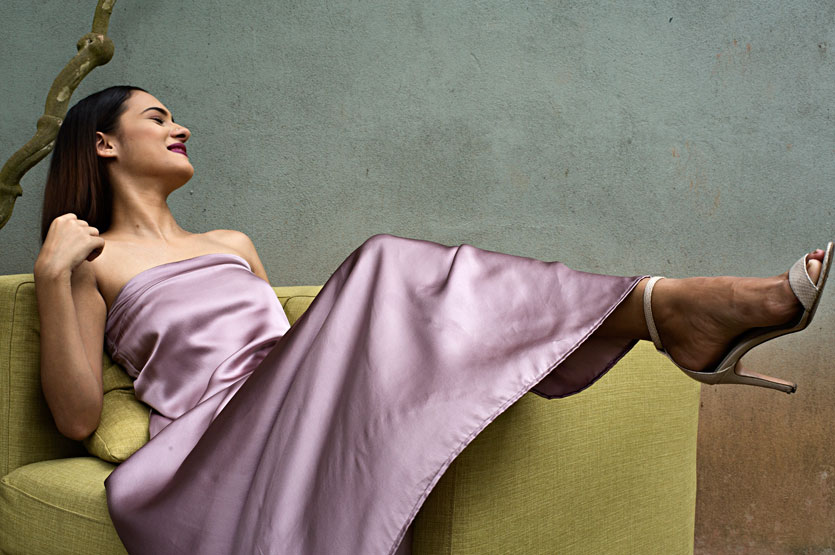 Who would you say is the 'ANUK' girl?
Love when you said 'ANUK girl'. It's actually my older brother's name! Anouk means grace and if anyone ever meets my brother, they would pretty much meet the most charismatic and friendliest guy - everyone happens to be his friend. So I'd like the ladies to feel confident, charismatic and wear it with absolute grace. I want women to feel comfortable and empowered when they wear my pieces.
What is your design process?
I always start off with fabric because it's the fabric that inspires me with my designs and then comes the tough part of creating the pattern. It takes lots of time because as much as the sketches look good, there needs to be practicality and you never know how it'll turn up.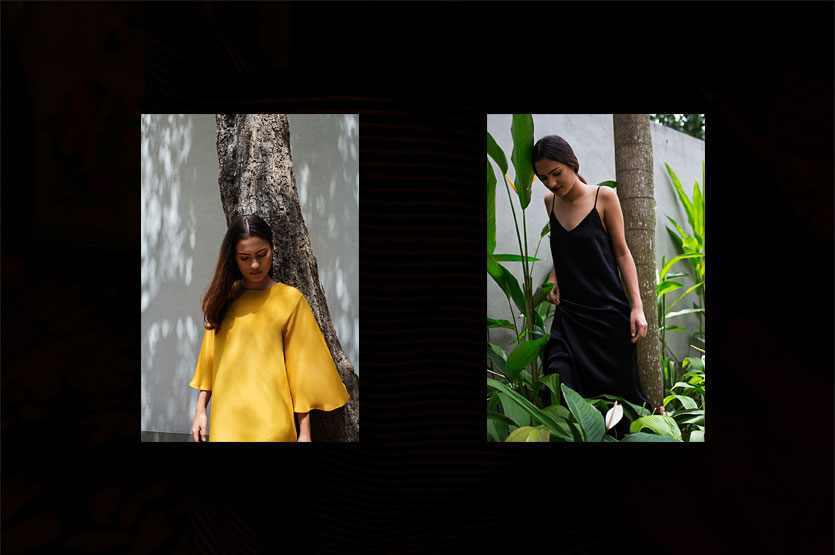 Where do you draw inspiration for your clothing line?
Lots of travel actually. My full time job entails a bit of travelling and I try to do one leisure trip a year to a new country. Sri Lanka itself is also a playing field for inspiration with so much nature, different religions and just very interesting personalities. And lastly my four best friends inspire me a lot. They are four very different individuals with their own taste and style. So Friday night over wine is inspiration for me. I've actually named four pieces after them in my line!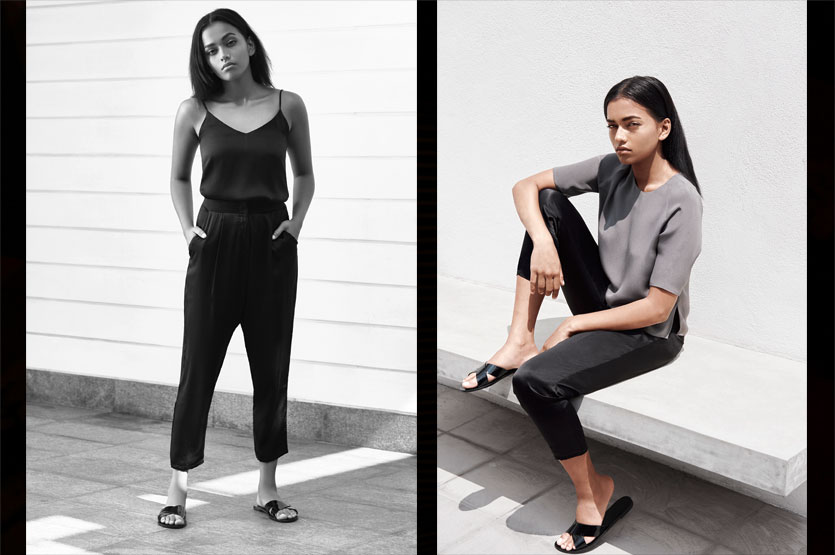 What do you believe is fashion?
It's such a worldly word not really sure how to describe it. If at all it means what's on trend.
What is the most difficult part about being a designer and trying to get your clothing brand recognized?
Well, first of all the customers. Each and every individual is so different. As women, we all have such different and beautiful body structures so it's super hard to cater to everyone. One day I'd love to cater to all body types and be recognised for that. Then there is selling to retailers. My business model was such that I didn't want to open my own store. So selling the brand and the clothes to a retailer was very scary and nerve racking. I was lucky and very blessed that PR was able to understand my brand and was happy to have me in house. And also keeping up with social media is a bit of a task! I'm not very tech savvy and just not up to date with the social media aspect of things. Nowadays it's all about your Instagram page and Facebook page, etc. Being recognised on social media is very important as an upcoming designer. Thank God a consulting company that specialises in social media handling called Quality Control agreed to take over my social media pages and help me out.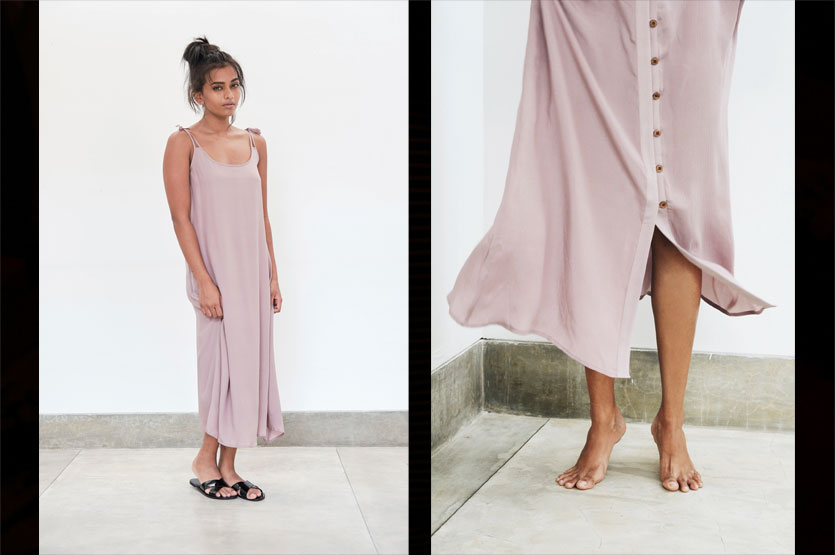 Do you believe in sustainable fashion?
Of course, I do! Sustainable fashion is imperative. All of my pieces are a 100% silk and if you look at my designs it's not the kind to wear once and throw it away. You can wear it to a wedding, a cocktail, to the beach and a night out. I'd like to think most of my pieces are timeless and easy to dress up or dress down.
What's next for your clothing line and as a designer?
Great question which I absolutely have no answer to! I'll let you know in a year's time. Right now as a designer I'm really trying to get my next collection going and go from there. Baby steps and small wins!
Check out ANUK's fabulous pieces on Facebook and Instagram!
The collection can be found at PR, 41, Horton Place, Colombo 07.