The Brasserie is the Mövenpick Hotel's signature French restaurant serving fine French food prepared using high-quality ingredients. The restaurant's ambience of rustic charm and elegance set the tone for the meal.
The flavours in French cuisine aren't in-your-face and unapologetic. Instead, the flavours are nuanced, sophisticated and showcase the incredible mastery of basic techniques. Something the chefs at the Brasserie have no doubt mastered, as evidenced by our most recent tasting.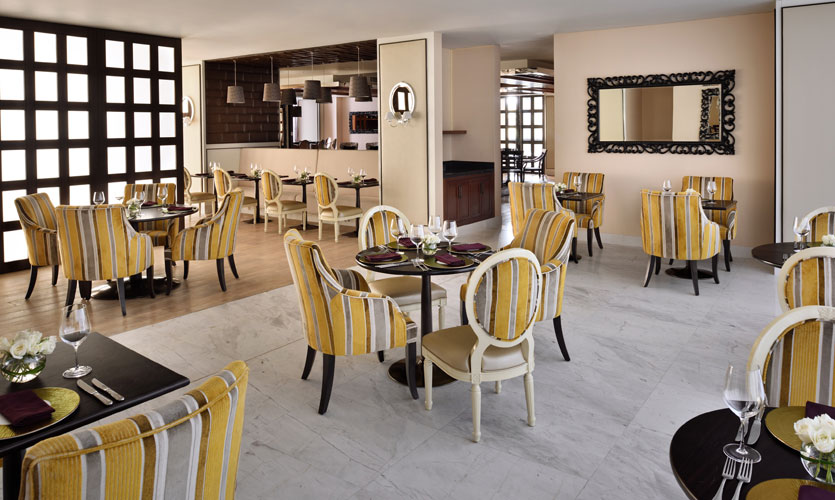 The menu at the Brasserie is carefully curated to ensure that there's something that will appeal to anyone. And their limited menu ensures that the chefs here are well placed to perfectly execute each dish. After much deliberation, we opted for the Black Angus Steak Tartar aromatic herbs served with Mesclun lettuce (Rs. 2250). The melt in your mouth steak prepared with the choicest meat was bursting with flavour - its spicy and subtly tangy notes balancing each other well. The buttery texture, the seasoning and impeccable presentation worked like a charm to allow the French preparation techniques to take centre stage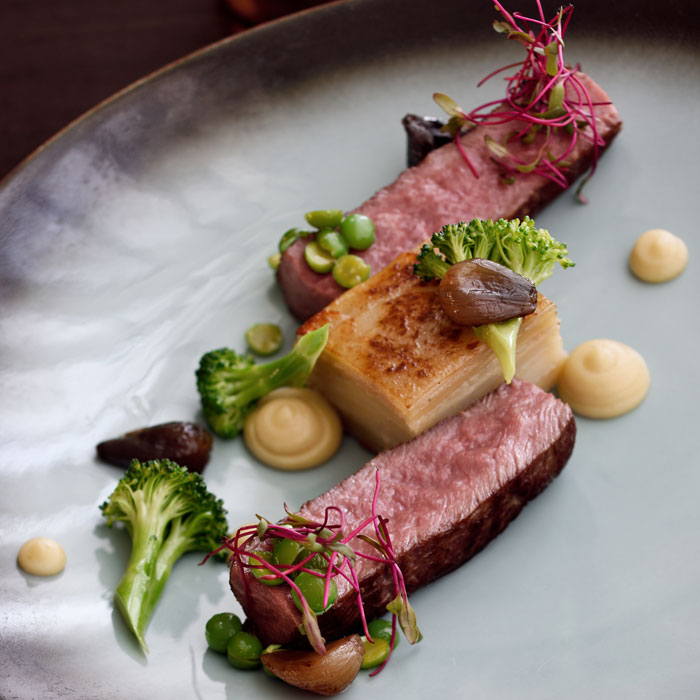 .
Following an exquisite starter, we decided on seafood for our mains. The Pan seared Barramundi with braised bell pepper and foaming seafood broth (Rs. 2150) was another dish that epitomised French cooking techniques. Perched delicately atop the braised bell peppers, the fish was prepared to perfection with the crisp skin of the Barramundi providing a must needed textural element to the dish. The flavours here were more refined and subtle comparatively, allowing the Barramundi to shine.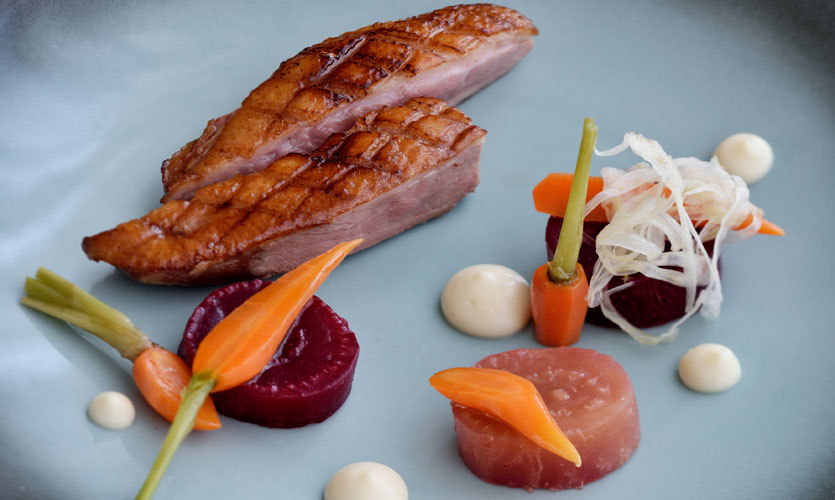 Deciding on our dessert was an easier option and we picked the Melting Chocolate Sphere with wild berry compote and hot chocolate sauce ( Rs. 1150) for the sheer theatrics of it. The dark chocolate sphere melting as hot chocolate was poured over it was a feast for the eyes. Devouring it proved to be just as much an enjoyable affair thanks to the chocolate mouse inside the sphere.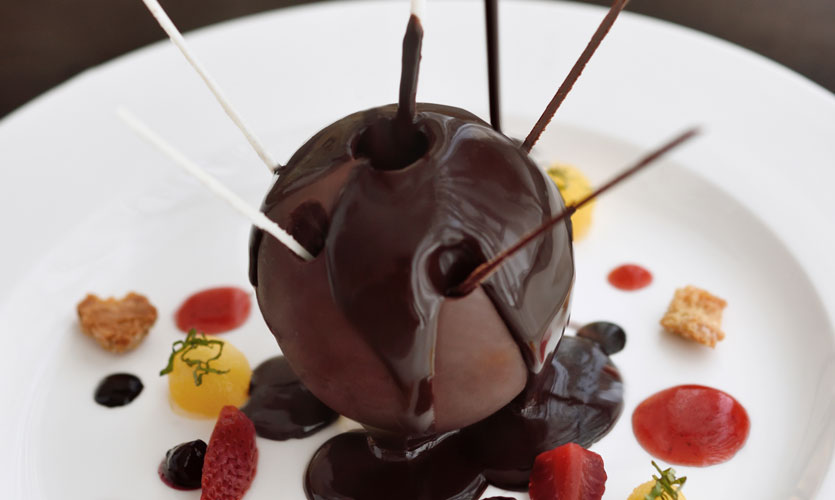 Overall
The Brasserie has never disappointed in terms of food and service, and every experience there has been absolutely delightful. The staff especially deserve special commendation - they're very friendly, constantly attentive and ensure you're comfortable and happy throughout. We never had any trouble getting their attention. The price tag may be a little hefty, but you definitely get what you pay for! The Brasserie also have a business lunch that's a more affordable option that's offered from Tuesdays to Fridays.
No. 24, Dharmapala Mawatha, Colombo 03.
Lunch: 12.00 PM to 3.00 PM
Dinner: 7.00 PM to 10.30 PM
Contact: 0117 450 450
Website: https://www.movenpick.com/en/asia/sri-lanka/colombo/movenpick-hotel-colombo/restaurants/restaurant/brasserie/

Pic courtesy: Mövenpick Hotel