·

Working on clean water solutions for two schools in Kalpitiya
·

Helping teenage mothers in the community
·

Working on solutions to eliminate school dropouts among teenagers
Not ten days after being crowned as the national title holder for one the world's most prestigious beauty pageants, Natalee Fernando wasted no time in embarking on her maiden project, illustrating what winning the crown meant most to her. She made her customary visit to Kalpitiya, but this time with a determined cause in her mind. As CROWN Miss Intercontinental Sri Lanka 2017, she articulated a public commitment to empwer women and children. Thus, she picked her first project: the Muthuwarrama fishing village in Dutch Bay Island Kalpitiya which houses about 150 Muslim and Sinhala families and whose only livelihood is seasonal fishing, which means that these families live in extreme poverty.
Natalee who has been visiting her friend's resort Baywatch Eco Lodge at Dutch Bay Island for about four years now, decided to meet the principals of the two schools in the area.
"I never realised that water would be such an issue because we take water for granted so much," she explains. "The water is so salty in Kalpitiya that unless drinking water is purchased in bottles, the villagers have no drinking water."
On seeing the students first hand, (the two schools have a total of about 70 students ranging from grades 1 to 5), she realised the background of extreme poverty these students come from, given that they don't even have slippers to wear to school.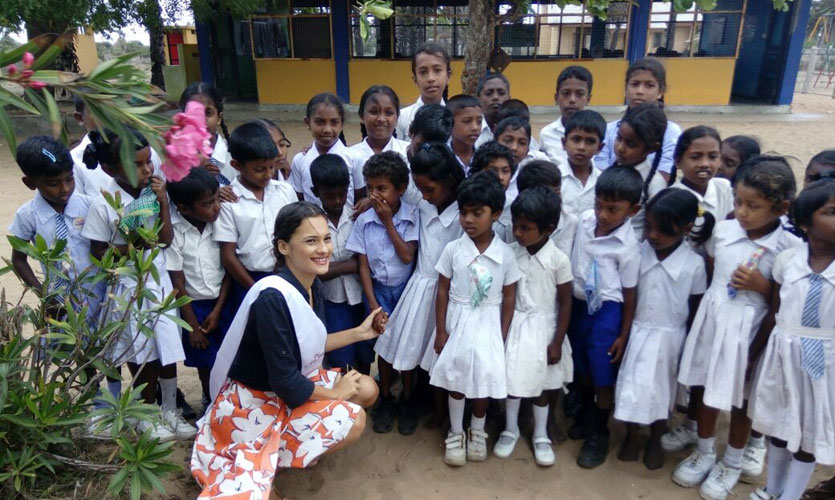 "The principal introduced me to some extreme cases; some needed clothes and most didn't even have birth certificates and hence, ages were speculated by the teachers. But it is drinking water that remains one of the biggest concerns."
As an immediate measure, Natalee has begun paying for 60 litres of canned drinking water to be delivered to the schools daily with dispensers until a permanent solution can be worked on.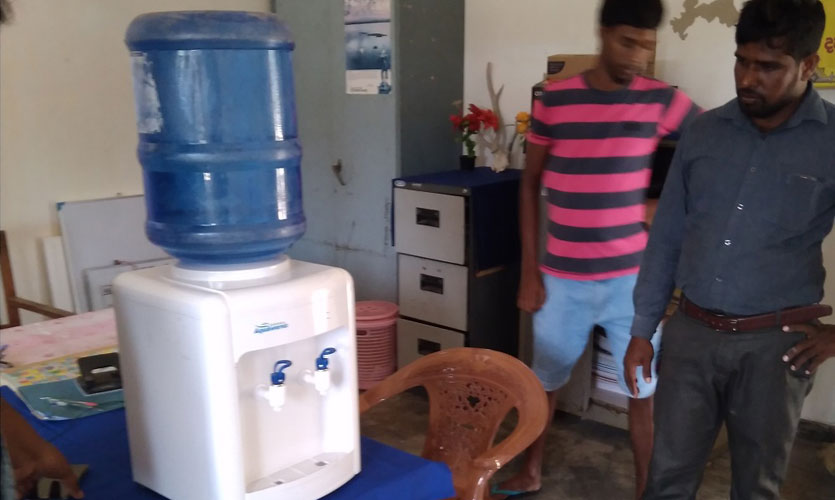 "There was a purification project initiated by the Australian High Commission but that was put on hold as the area didn't have electricity. They do have electricity now and we decided to revive discussions to see work on a permanent solution."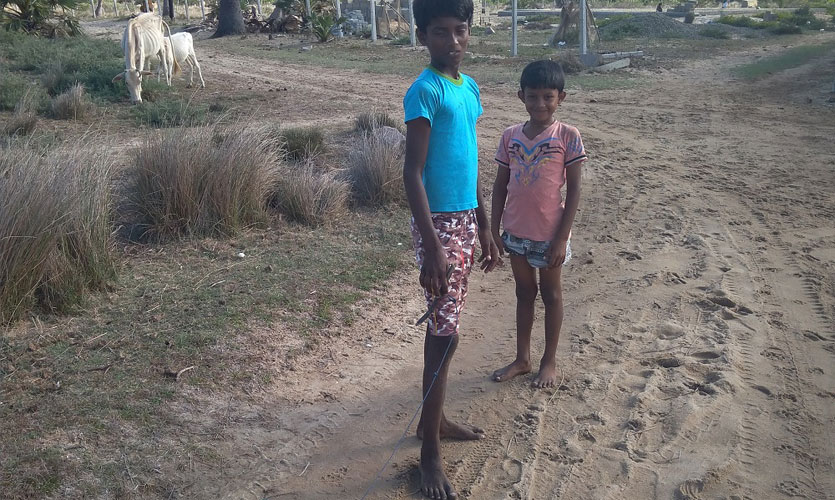 In the meantime, Natalee is returning to the villages with uniforms and shoes.
Another problem that Natalee is keen on tackling is the challenge the schools face in keeping female students in school beyond Year 6, as children as young as 11 are being married off due to the poverty levels being severe.
"Children as young as fifteen have babies, when they should be in school. This is something I really want to look into seriously and am working on plans that will motivate parents to keep the girls in school."
Having met with some expectant and new mothers three of whom are teenagers, Natalee also found out that their homes lack mosquito nets and babywear and the babies and mums are forced to sleep on the bare floor in their huts.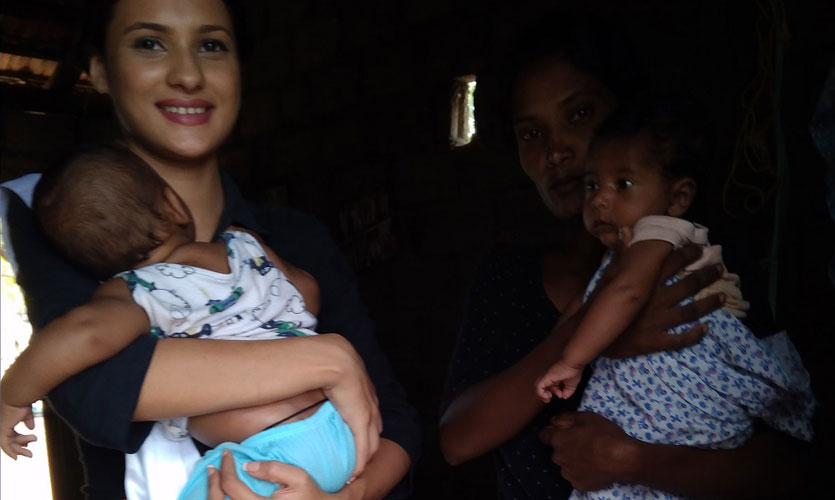 "I will be delivering survival kits of nappies, mosquito nets and blankets for the babies but I have bigger plans I'm working on."
She smiles as she recalls that these humble villagers have no idea about her being a beauty queen, and call her "Baywatch Miss" instead, taking her name from the resort they relate her with. The resort itself is helping her achieve the goals of getting clean drinking water for the community.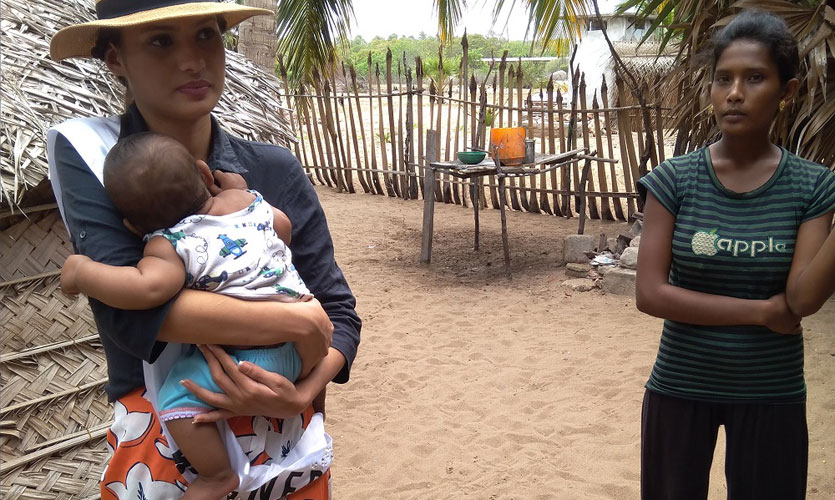 "What better way to start my new journey that doing something closer to home with a community around an area where I've been visiting now for four years,"