Deciding to plunge into the plus-size apparel market after experiencing first-hand, the struggle plus-sized ladies go through when trying to shop for suitable clothing in Sri Lanka,Christine Padidilian & Niru De Silva (C&N), the ladies behind the brand Curves by CnN claim to have received an overwhelming response to their online store from satisfied plus-sized women.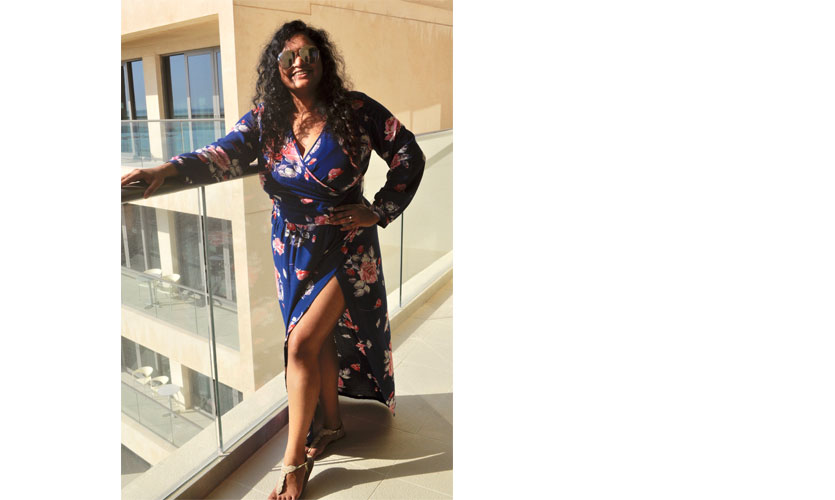 Chris
Niru
While by no means advocating an unhealthy lifestyle, they acknowledge the differences of interests, body types and lifestyles in women; hence urging them to be more loving and accepting of their bodies. They use this as the philosophy in designing clothes that the plus-sized beauties can look and feel good in. What follows is our interview with them.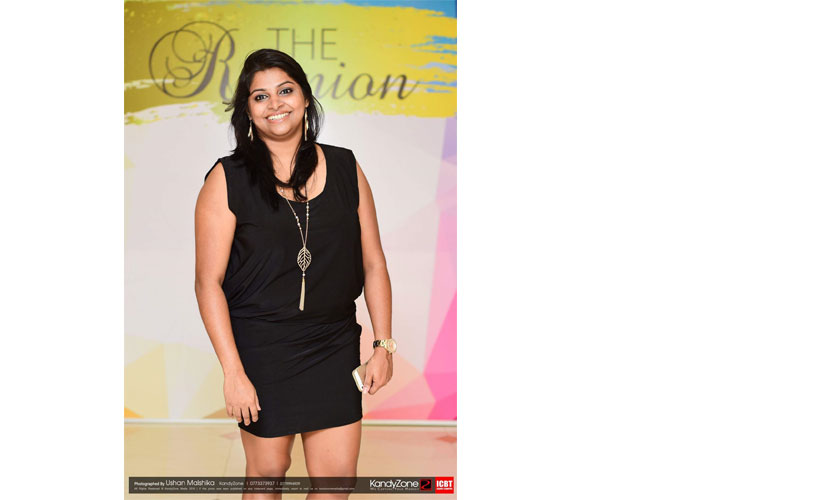 According to market research, many plus-size women find it difficult to find well-scaled garments. How inclusive is the size range in your collections?
We not only cater to plus-size ladies; our size ranges start from XS and go on to 6XL. We have also catered up to 8XL and are proud to have been able to do so since some clients have had to travel around the world to do their shopping; although it is very common to be a size 26 globally it is not yet, so common a size in Sri Lanka. So we are looking to end the misery for these lovely ladies.
Do you agree that there is more to designing plus-size clothing than simply getting the scaling right?
Definitely; first it should be what people would be most comfortable in. The type of fabric also affects how you feel in what you wear, which is why we hand-pick them ourselves based on the client's requirement.
Being plus-sized does not mean that you have to stick to baggy and box-shaped designs. Such type of clothing would make one feel less confident, so choosing something more daring definitely gives that boost to one's self-esteem. There are different types of designs that accentuate the curves of different body types, including revealing necklines, shorter lengths and so on, and those need to be focused on. We are not designers and cannot be put alongside their lovely work but it just simply takes one to know one, so we really try to think outside the box when it comes to the designs. We have in fact received many messages from happy husbands, thanking us for changing the way their wives look and feel. That is one of our happiest moments.
Do you believe in adhering to any colour, pattern or style restrictions in designing plus-size clothing?
No restrictions whatsoever and we do not judge anyone. If a client chooses to purchase a crop top, it makes us happy since they are the fearless ones out there who will make the Sri Lankan plus-sized girls feel better about themselves. It's amazing how many ladies want to flaunt their curves but are not able to do so due to the plain and full-length designs available in stores. But they do not need to worry about that anymore, it's our community that needs to realise the fact that beauty comes in all shapes and sizes. As a teenager, I was frowned upon for being plus-sized and for having a different style of dressing because I wouldn't dress up to be a Barbie doll, but I would never let that get to me. You need to be who you are and strive at being the best at it.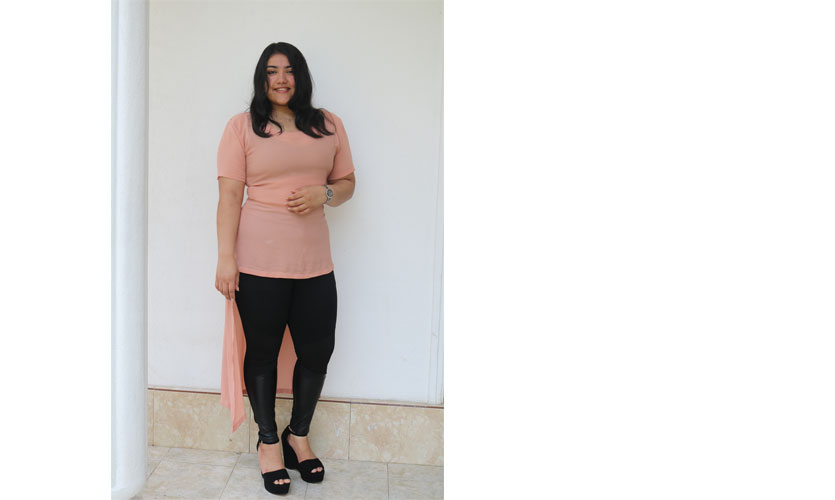 What special design elements do you commonly introduce into your clothes, to make them more curve-enhancing?
Black is our favourite element! We launched our brand with an entirely black collection and to date make sure that every item in our collection is available in black as well since it is no lie that black makes you look and feel good on any given day. After coming across many customer requirements, we lean towards designs with sleeves and avoid elastic mid bands as they make it uncomfortable for the ladies on the move and we personally hate them too. So we keep this in mind and continue to look into our clients' requirements but also incorporate a few daring and 'curvylicious designs to each collection. Having variety is great, as there would then be something for everyone. Getting the right fit is what brings out the curves and with the right attitude, you can look good in anything.
Should the pricing strategy be different for plus-size clothing?
The reason we probably do not have many plus-size clothing store s is that of the profit margin. However, the one thing that annoys us the most while shopping is that a size 10 is about $10 cheaper than a size 14 and that is quite off-putting. Therefore, we try to maintain a reasonable price regardless of the size, so that it is fair to everyone and they would not hold back buying what they would like to wear. So no, it shouldn't.
Overall what tips can you share with plus-size women on choosing the 'ideal' piece of clothing for a particular purpose?
What is 'ideal' is different for different personalities. The best would be to take your time and try on various styles and see what you feel good in and not to be afraid to show some skin. Once you have got the right fit, turn around and check yourself out in the mirror, snap a selfie while at it (this definitely helps boost confidence). You have all the assets, you just need to embrace and flaunt them. If you feel it's the right choice, go for it! If you are unsure and need any help, you can always drop us a message just for some personal tips, regardless of where you are shopping from.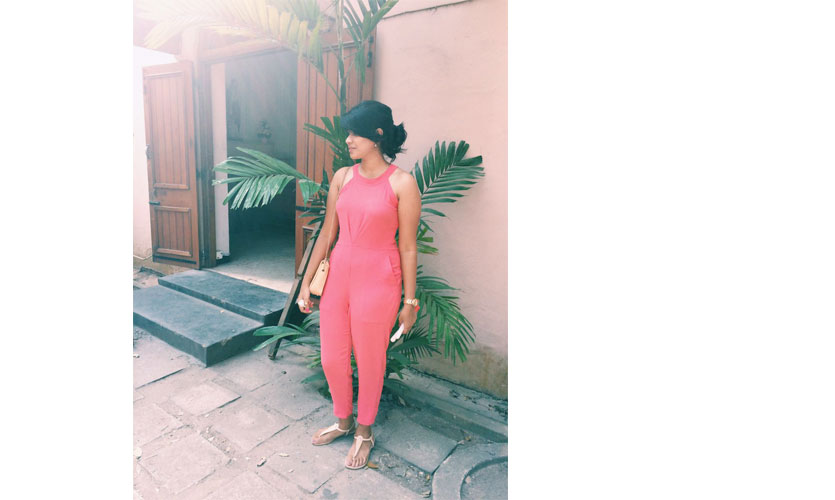 What makes your brand different from other plus-size brands in the market?
Our merchandise is sold online and we aim to listen to our clients' needs and give them what they want to wear and not just what we want to sell. Our eyes are open at any time to reply to all sorts of inquiries at the earliest, making sure that anyone who contacts us is satisfied, regardless of their order confirmation , as customer service is very important in any field. We try to make sure that our clients feel happy and that they embrace their curves without feeling degraded about themselves. A simple word can make them feel so much better and this is what we would like all Sri Lankans to feel regardless of their size. We custom-make clothing for c lients who have a particular outfit in mind and also do our best to keep up with the trends. That makes our clients feel special since they could also be in trend on those Instagram posts. We would like to thank each and every client for their amazing support, feedback and constructive criticism as it has definitely helped us serve them better.
Describe your latest collection.
Our latest 'Casual Friday' is a combination of formal and casual wear as a lot of clients have been requesting for comfortable work wear which is also suitable for those tempting happy hours. You ask. We deliver.
What are your future plans for the brand?
We are considering to work on a physical store sometime in the future with more accessories for the ladies and also to perhaps cater to the gentlemen. However, we are currently focusing on improving our services to the plus-sized community's requirements and we aim to get more ladies to embrace their curves, much more in the near future.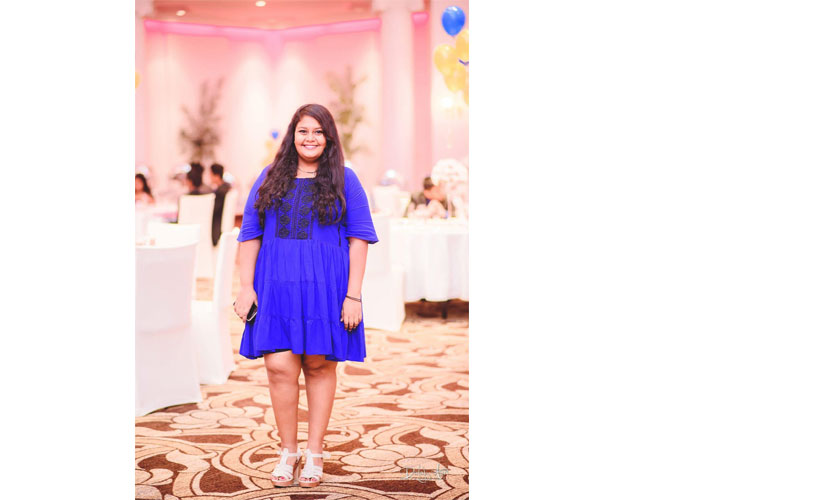 On a final note, in keeping with their philosophy to urge women to be more loving and accepting of their bodies, Curves by CnN request you to post your curvy pictures using #beautifulsrilankancurves to spread a more positive vibe and help change the game for everyone!
Text by Yasoda Gamage