Rukshani is a ready to wear label characterised by unique pieces that exude modernism, for women who want to express themselves by the clothes that they wear, embodying an effortless approach to dressing with a feminine sensibility. Inspiration for the collections is drawn from cities, architecture, travel, and art. Designs are for a sophisticated elegant woman, who is very confident of herself, more than anything she wants something that is unique and innovative.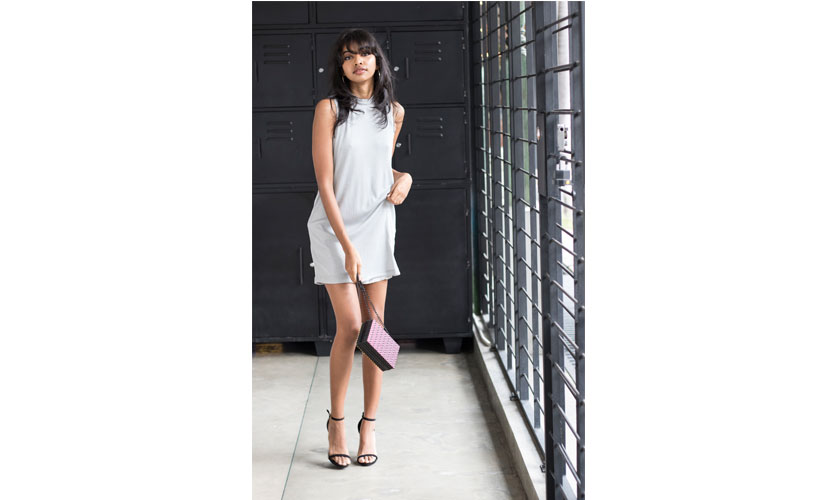 The Nika By Rukshani is the diffusion line created for a more broader market with innovative designs that are more affordable and accessible. After having graduated from the Melbourne School of Fashion Rukshani moved to London where she worked as a design intern with Jonathan Saunders and Preen by Thornton Bregazzi. After returning to Australia she took part in the Mercedes Benz Fashion Week Australia. The exposure held her in good stead and she subsequently launched her own eponymous brand.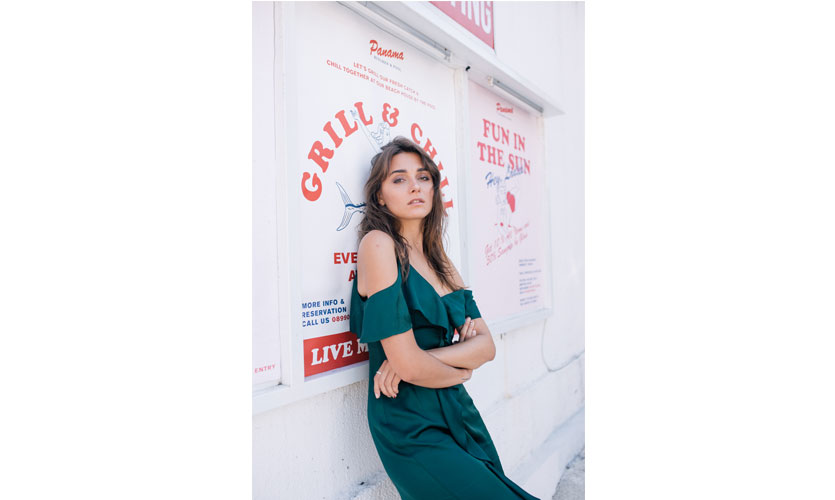 What is your latest collection called?
Free spirit - Tropical Range
Describe this new collection?
The new collection has our own print which is a screen print. In the past, I've worked a lot with digital prints which can be quite costly and time-consuming, but the screen print idea is more accessible and affordable which is perfect for my diffusion line, Nika By Rukshani. It still carries classic wearable pieces. I want to provide styles that are easy to wear so it's accessible by many body types. It has pieces that my mother can wear and then my friends who are in their 30s and also younger clientele that is in their early 20's could wear. I like that it caters to a wider market as that was the whole idea. The idea is to provide unique pieces that are still timeless.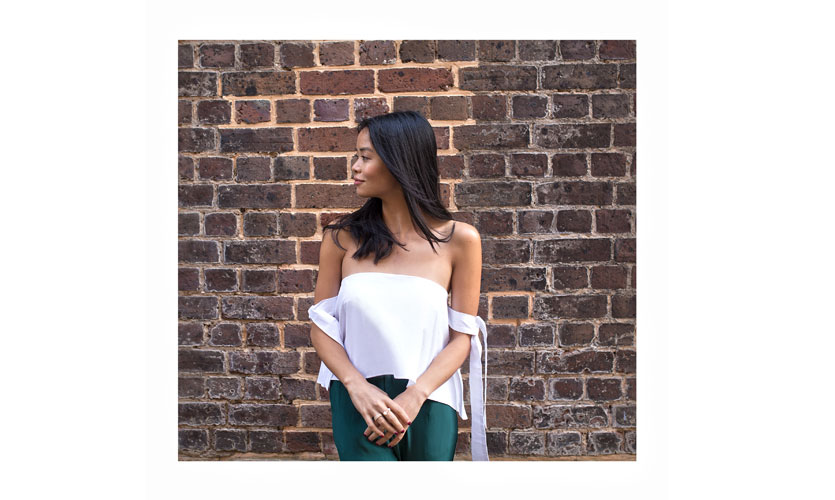 How long have you been a designer for?
I have been a designer for the last 8 years (excluding the 3/4 years of study). I've only started working on my brand in the last couple of years. And launched it finally December last year
What inspired this collection?
Inspiration is drawn mainly from my travels. It's really a combination of things that go into designing pieces. My most interesting aspect is combining my tropical travels with my more European travels to create a new modern look. Key focus being everything being wearable with unique details that set them apart from other designers which are always a combination of the design itself, fabrication, finishes, and colours. I very much like to observe people and create pieces that suit different body types so I don't restrict myself to a smaller niche. Hence why I also want to bring out a large size range eventually once the brand grows more and I have more of an investment.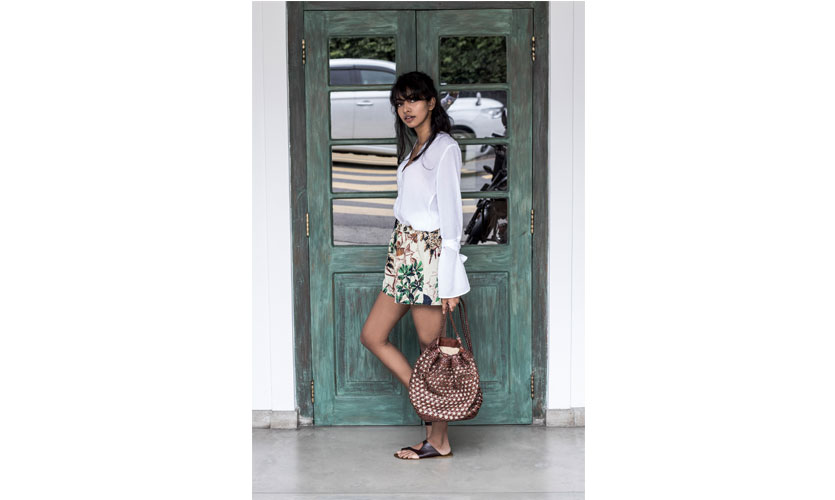 What are the challenging aspects of running a fashion business in Sri Lanka?
I found it quite challenging as I didn't grow up here. I grew up in Australia and most of my experience is overseas in places like Australia/London/Europe/Asia and my network is overseas. But yes since I've been spending more time here if you look carefully there are some great people out here. I think once you make connections and network it definitely gets easier. It has been great being a part of The Design Collective as they have also opened up many doors and introduces me to many interesting people. This was a great plus for me.
Another big challenge was importing goods here as its a 60% duty on top your looking at and this doesn't include shipping. This was something I had to add to my costs which generates not so much of a margin for me.
It also helps to know the ins and outs of the business, the actual production cycles so you can train people better and avoid silly mistakes. I know how to pattern make and sew from ready to wear to couture so I find those skills help to create a better final product and help you be in control of your production.
Where do you retail your stuff?
I currently retail at the Design Collective in Sri Lanka and will soon launch my e-commerce in Australia and hope to Launch my E-commerce here in Sri Lanka later this year.
What is your top fashion tip?
Dress for your body type!
Where do you like to shop in Sri Lanka?
I would have to say the design collective
Fashion prediction for next season?
Minimalism and basics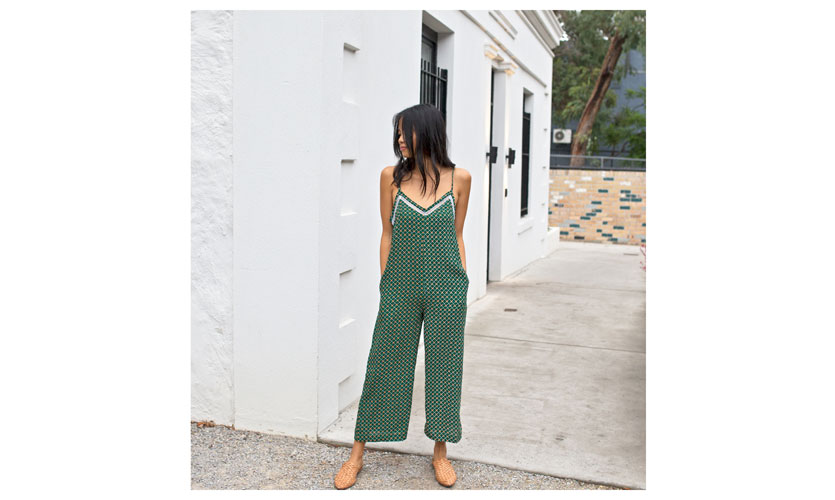 What is fashion no no?
My biggest no-no is when people wear a size or two smaller than what they should be wearing and shorts that reveal your bum! ( I never understood this, then you might as well wear your underwear out)
You have to embrace your figure as you can dress beautifully for every figure.It's just a matter of knowing how to mix and match what suits your body and not what suits a model on a magazine or an influencer on social media. This is where the people make the biggest mistake when styling themselves.
Which designers / brands are you influenced by?
I adore brands like Preen and Jonathan Saunders ( now the creative director of DVF) who I used to work for soon after graduating. They were my first internship positions straight out of uni. I also admire brands like Miu Miu, J Mendel, and 3.1 Philip Lim
What's the best way to accessorise your clothes
I would say with a cute pair of heels or flats