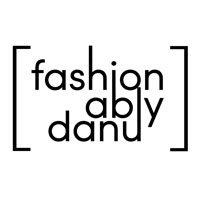 Today I feature a great friend and a talent hub - Sammani - who is the brainchild for the brand O:LIVE Couture. It's been three years since she started the brand, and in the market it has definitely become the go-to place for a trendy man. When the fashion world focuses on women so much, it's refreshing that her first love is for men's fashion.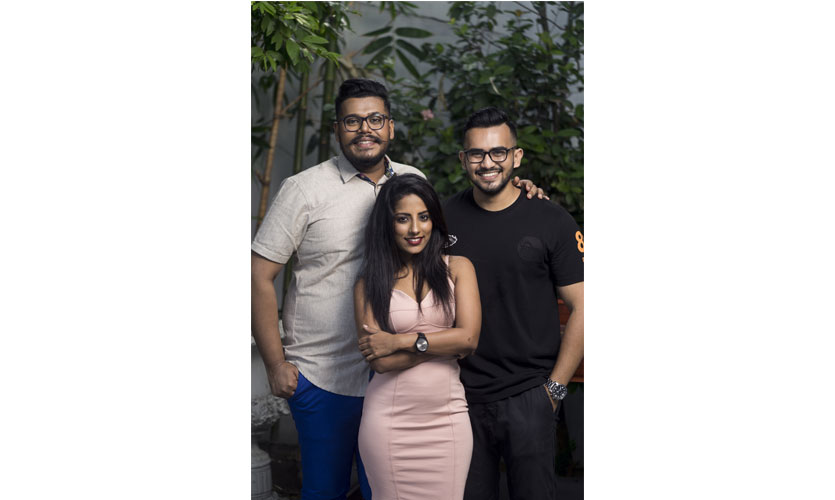 Today she gave me four looks, and here is a look at what they were.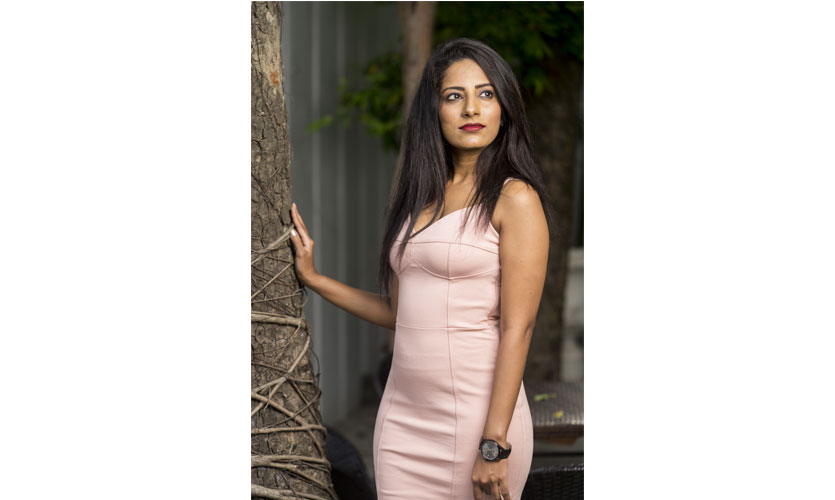 1.
What's new with O:LIVE Couture for 2017?
Well, we have planned a lot for this year and for the coming year. We are currently in the process of restructuring the business to serve our clients better with a greater choice of designs and materials. We are also planning something exciting for 2017-2018, but for now, I'll leave it at that.
2. What would you say is missing in men's fashion in Sri Lanka?
I'm glad that Sri Lanka is way better than how it used to be a couple of years ago with regards to men's fashion but we lack novelty; novelty in designs, materials and colours. We hold on to one particular trend for way too long while there are plenty of interesting trends all around the world for men. I love to introduce new trends to my clients but sometimes they are a little hesitant to step out of their comfort zone.
3.

O:LIVE Couture has always worked in female collections too. Your comments?
Yeah I really enjoy doing women's wear too and I always try to design something new for each client. When it comes to women's wear, I like to keep it simple and classy while playing with cuts, materials and subtle detailing.
4.

How is the competition in the market, where do you position O:LIVE Couture?
There are lots of new fashion labels in the industry now so the competition is high, but I like to take it slow and steady and I believe as long as we identify our strengths and weaknesses and be up to date with our designs, we can position our brand well in this competitive and challenging business.
5. Do you see O:LIVE Couture moving into a retail store?
Yes, most certainly and that would be the next big step for O:LIVE Couture and there is nothing more pleasing than seeing more people wearing O:LIVE Couture.
6. Would you be moving into online marketing?
Yes, we are hoping to and we are currently working on it as well. You will be the first to know when we launch it.
7. What is the process of making your design?
I get inspiration from anything and everything and I'm always on the look-out for new things. So after the initial design sketch, I pick the materials and trims and then make the patterns. If it is custom-made, we decide on the design and materials based on the client requirement and make the patterns according to client measurements. Then it's fit-on stage and once done, we finish tailoring the garment and do a quality check before delivering it to the client. I usually advice my clients on creating the desired look by choosing the right shoes and other accessories.
8. Who do you envision wearing your work? Do you think about this when you work on designs?
David Beckham, as he has a great taste in fashion and he looks dapper in suits. So sometimes when I design and create a look, he is like a virtual model whom I picture wearing that certain outfit.
9. What would you say are 5 important items that need to be in any man's wardrobe?
It's hard to narrow it down to 5 items. Hmm let's say,
1.

Formal shirts especially a white shirt
3.

Well fitted suits (in at least two colours)
Designer – Sammani Pathiranagama
Photographer – Nuwan Thanranga
Video - X IRIS (Nuwan and Menaka)
First look is a light blue suit worn with a coloured check shirt and accessorized with a handmade floral tie. This look is most suitable for a day function with its subtle colour palate.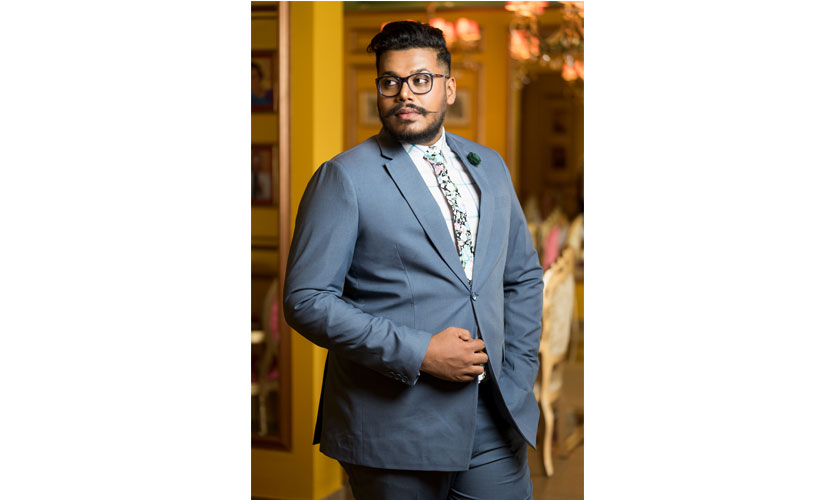 Second look is a smart casual attire. It's a black shirt with detailing in white and instead of making both sleeves in white, I have just made one sleeve white.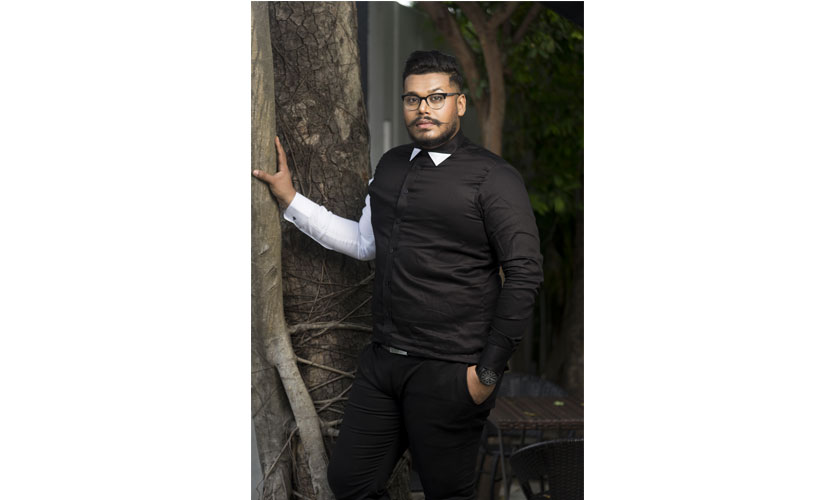 For the third look, I've done an Indian inspired shirt with a high mandarin collar and button detailing with an ethnic print. Worn over it is a black blazer, accessorized with a paisley printed silk pocket square.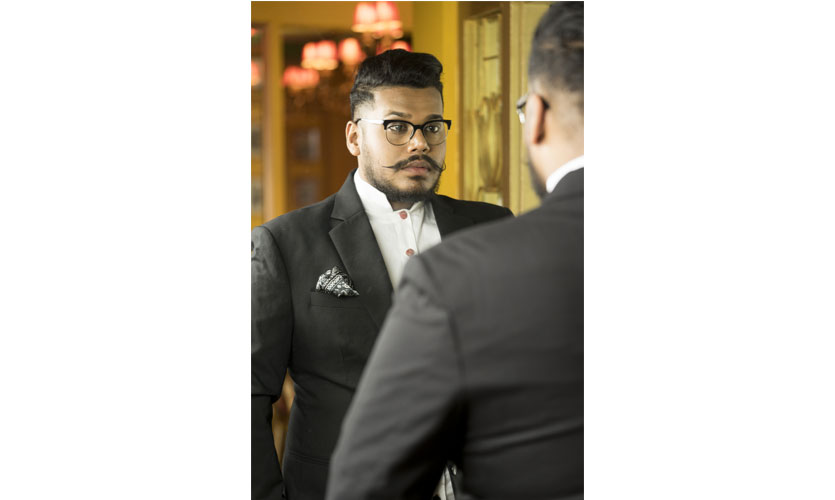 Forth is a casual look and for that I have done a linen shirt with a colourful floral printed pocket and it is worn with a pair of blue jeans.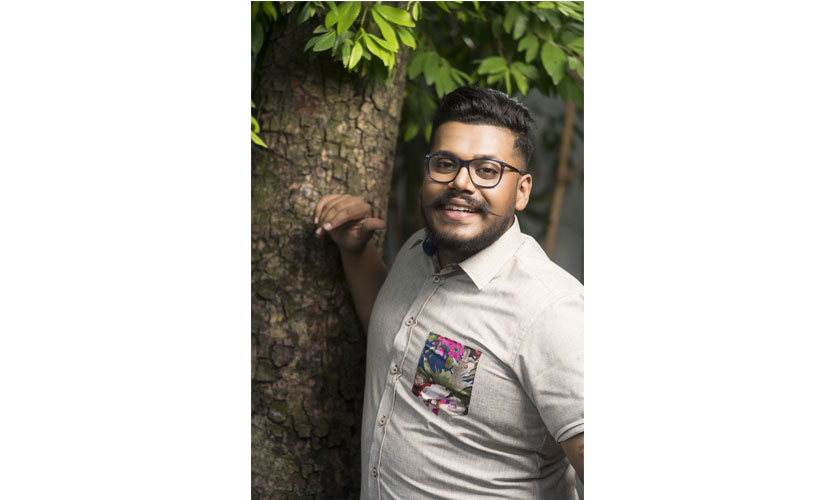 "Very unique. I loved the contrasting colours."