Fashion designer and stylist, Sandy describes her style as 'modern chic'. A lifestyle enthusiast, Sandy keeps up to date with the latest trends by people around her and finds the streets of Colombo and Galle an energetic fashion influence.
"I love spotting new ways of wearing and experimenting with a garment and giving it a go!" says Sandy, "I just love the idea of oversized shirts or blazers pulled down on the shoulders!"
Her background in the fashion industry has inspired her to start her own style blog, sharing her personal style, fashion fixations, adventures and all the little things she takes pleasure in life.
This week, we catch up with Sandra to talk about her street style.
LOOK 1 : Summer Morning
"My summer morning look is a classic plain white tube top paired with a high waist distressed denim shorts. It's my go-to-look this summer. French braids are the best way to chic up a simple down 'do. And I've accessorized it with Gucci sunnys and a nude lippy."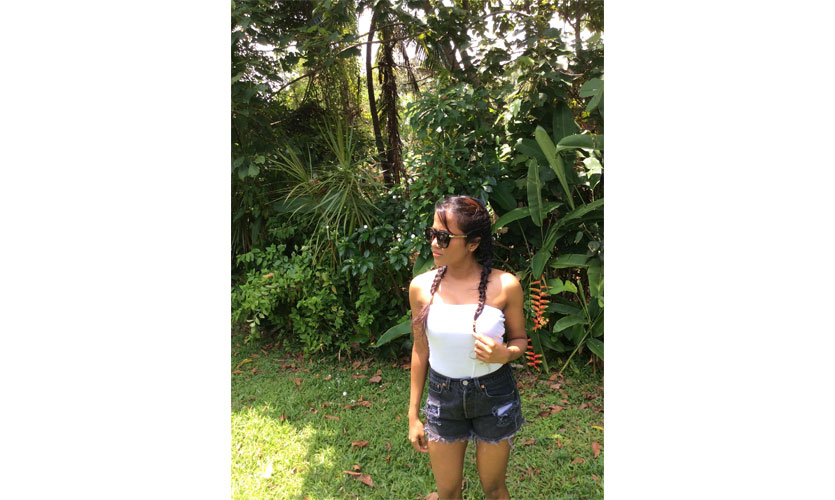 LOOK 2 : Evening
"Nude is the new black. This year in terms of being the go-to colour, I've used a nude maxi skirt paired with an off white crochet lace top and a red lip to complete the look. This overall style is perfect to incorporate into your summer wardrobe if you have an affinity for boho chic."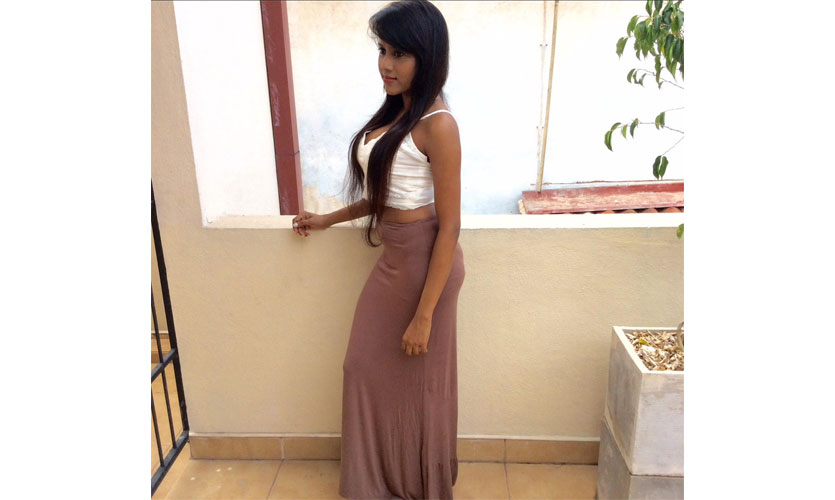 LOOK 3 : Dayout
"This modern chic crunch washed denim dress from the denim designer collection at fashionmarket.lk is super girly, slightly frilly and flirty for a fun delightful day out with the girls!"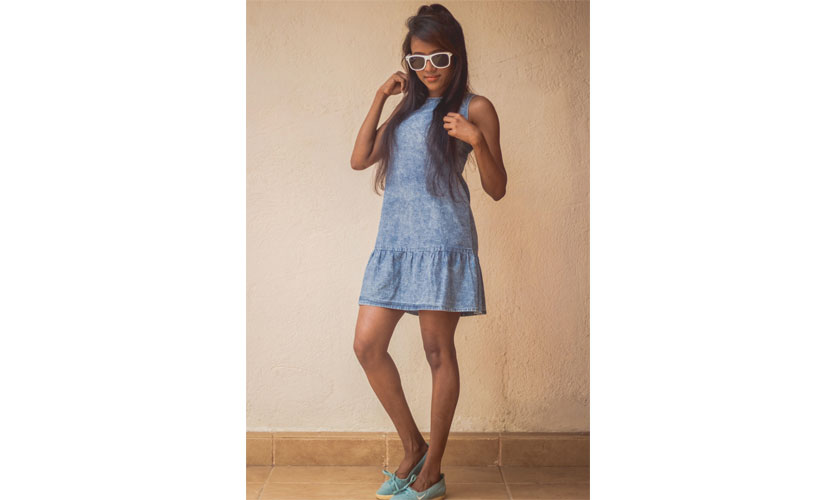 LOOK 4 : Date Night
"This Misguided body con dress made the best date night attire for an evening of wine tasting with my husband. The edgy nude suede heels completed this sophisticated look."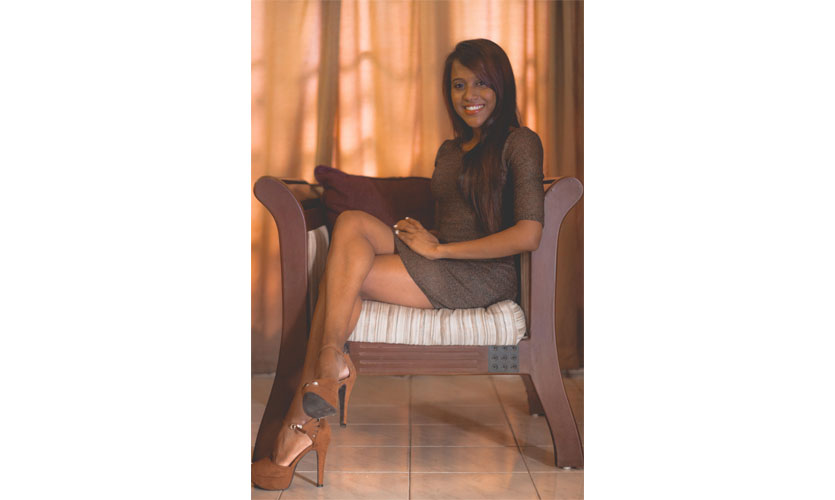 LOOK 5 : Saree
"Twirling in this bright red South-Asian saree, my style has always been very simple while somehow adding a dash of gold to harmonize the overall look."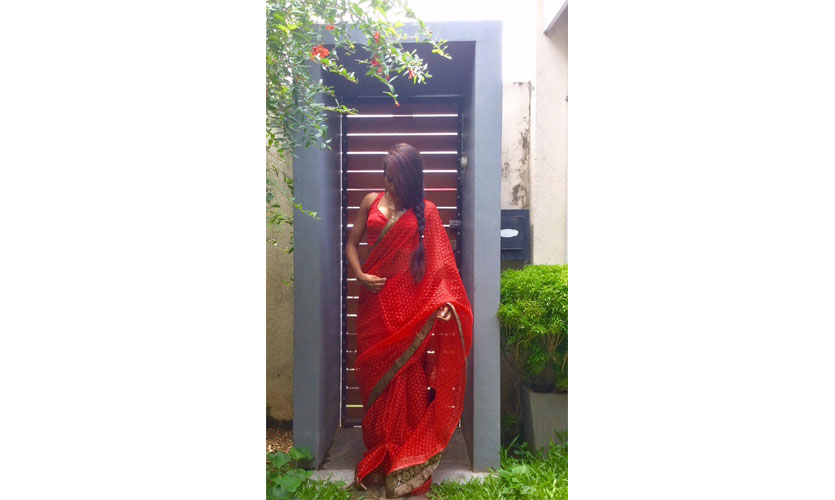 Style Role Model?
Emily Ratajkowski. I adore her simplicity in styling her overall super chic look.
Favourite Colours to Pair?
I love paring shades of nudes with off whites. If it's textures, then denim on denim!
Go To Outfit
White tank top paired with my super skinny jeans and a sleek ponytail.
Style Must Haves?
Fun platform heels

Slogan Tshirts

Wide leg jumpsuits

Sneakers for every occasion

Statement sleeves paired with a chain strap bag.
Make-up Tips?
Never forget how to summer proof your makeup. Summer is full of wonderful things but melting makeup, smeared eyeliner and super sticky lipstick are not among them. Primers are definitely the way to go in summer. They don't feel like at all a heavy, additional layer and they truly help hold makeup in place.
Style Nos:
Wearing tights as pants

Fur and shear chiffon

See-through bottoms

Brandishing designer logos!

Barely there cover-ups!
Style Tip?
1) No such thing called a bad hair day.
2) Let a graphic tee do the talking all day. Tuck one into your favourite pencil skirt for a cool twist.