The finale of Swim Week Colombo took place at the Hilton Poolside against the backdrop of the Beira Lake. 8 designers, both local and international, took the ramp with stunning collections of swim, resort and active wear in multiple colours and cuts.
With sleek silhouettes, flirty designs and clean cuts, Swim Week Colombo 2018 wrapped up in style.
---
Conscience
Green hues of Olive, Peter Pan, Irish Green and Rain Forest formed the colour palette for this collection. Stylish monokinis, one piece swim suits with daring cut, rash guards and bikinis were sent down the runway in a vision of green. The swimwear also played on letters of the alphabet with the letters 'C, V, I, Z' incorporated into some of the swimwear.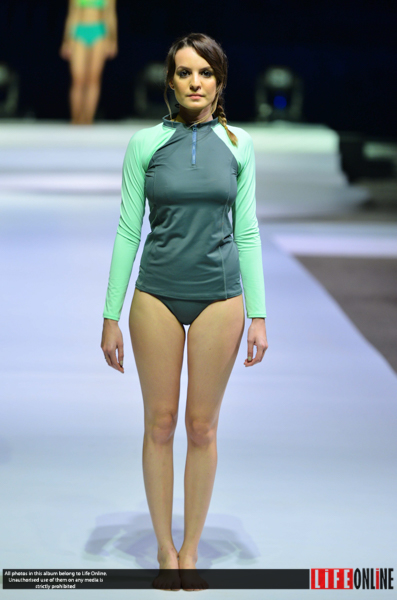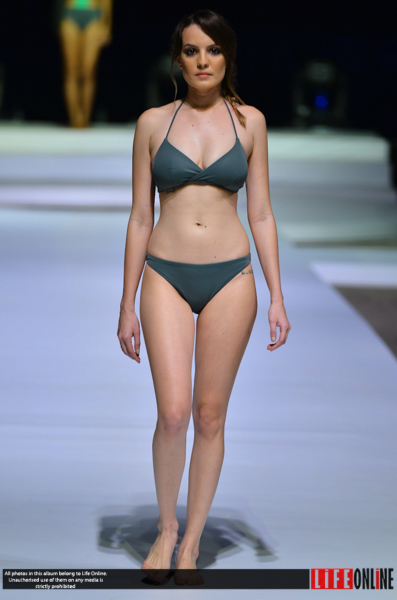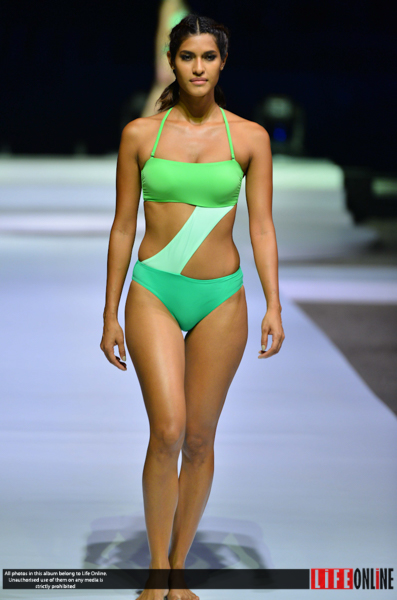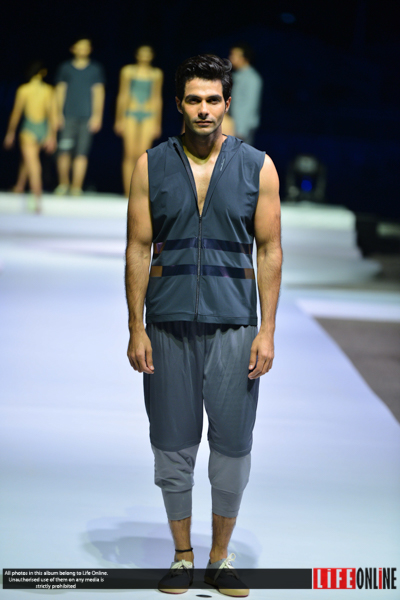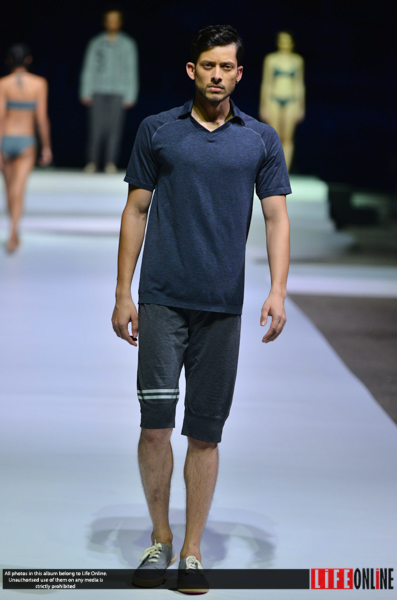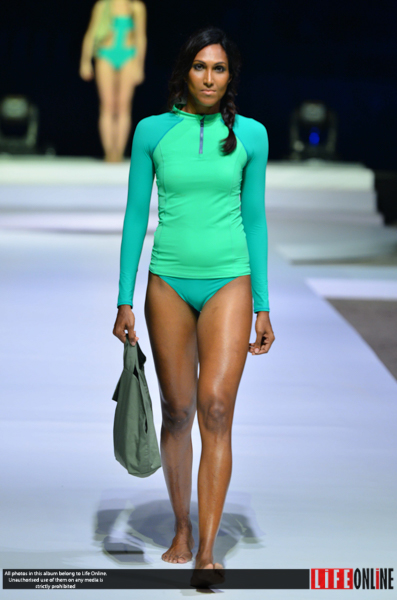 ---
Stefel
The intricate prints of this collection channeled a bohemian chic look. Using a colour palette of blues with a mix of brown, this collection comprised of bikinis, one piece swimwear, swim shorts and crop tops. The collection was made complete with wraps in loose silhouettes. The Accessories also added finesse to her fabulous ensamble. Using batik in her creations, designer Peronie presented a luxurious collection that spoke volumes of sheer sophistication. A collection that would equally at home on a cruise ship, a palm fringed beach or the French Riviera!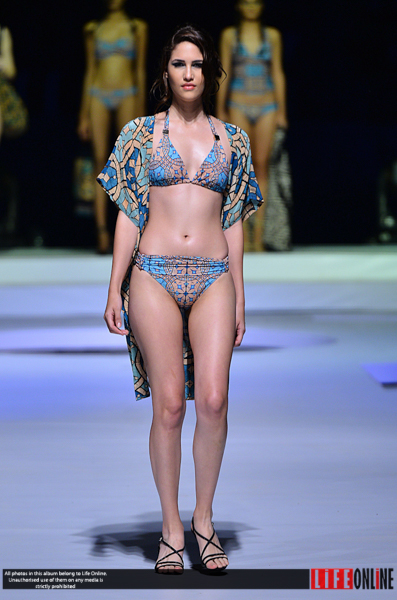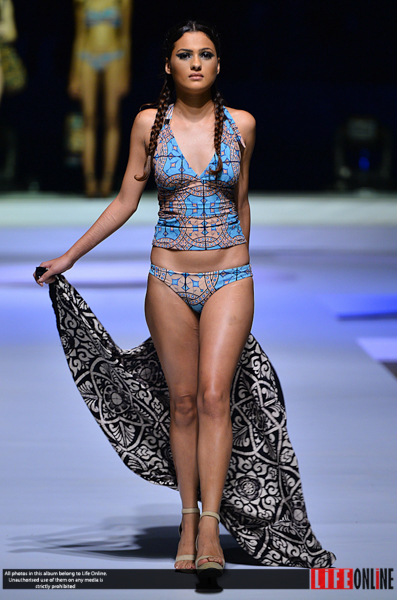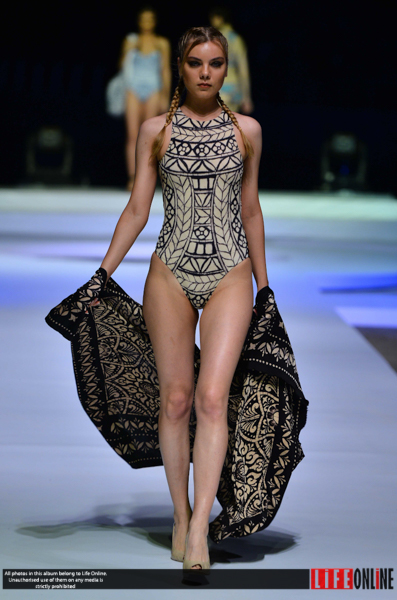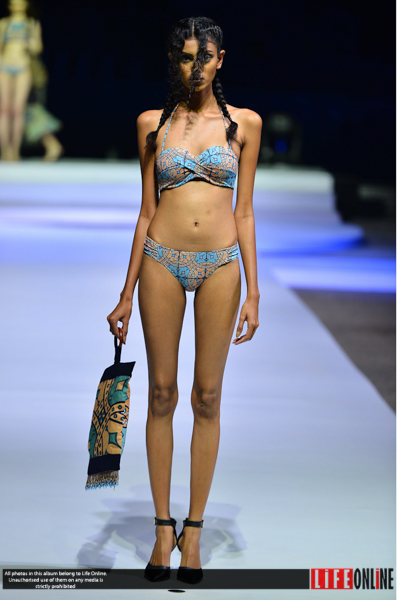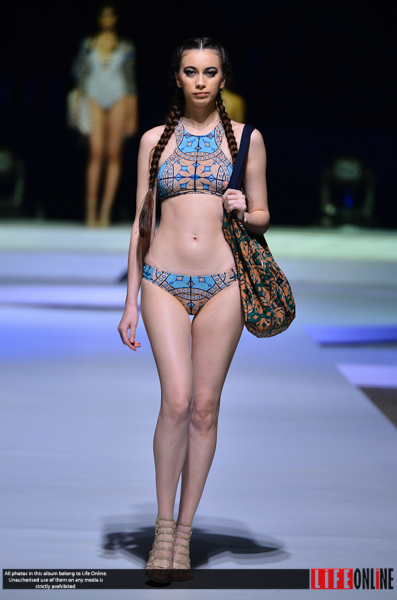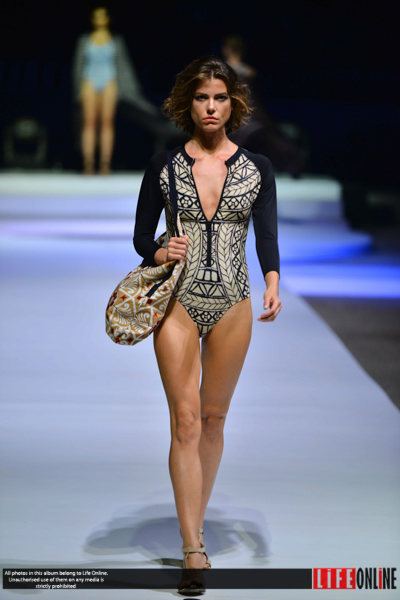 ---
Aviva
With black and pink acting as the dominant colours, this collection featured a variety of bikinis, tank tops and one piece swimwear with off shoulder frills adding an element of interest. The collection was accessorized by swimming caps with oversized roses adding a fun touch to the whole look.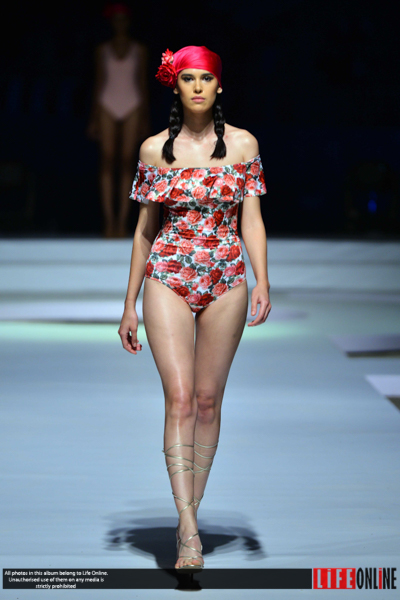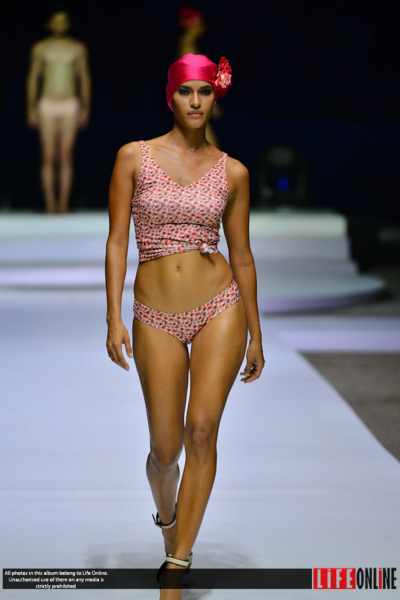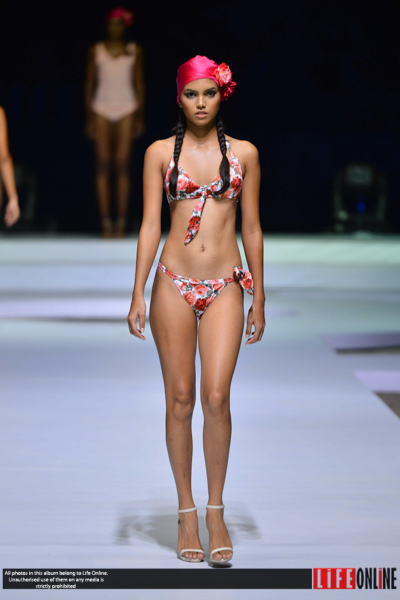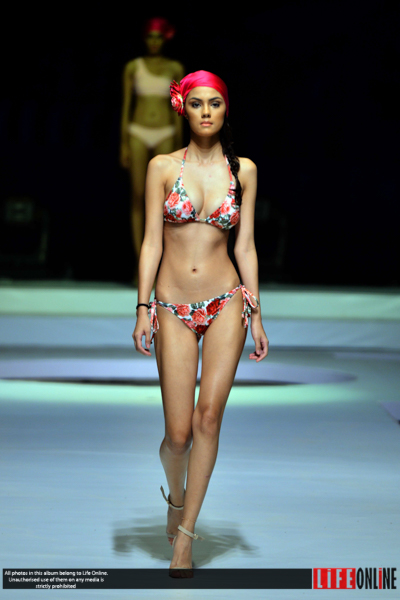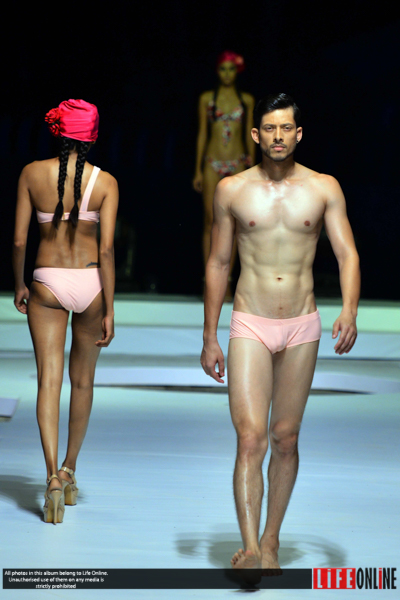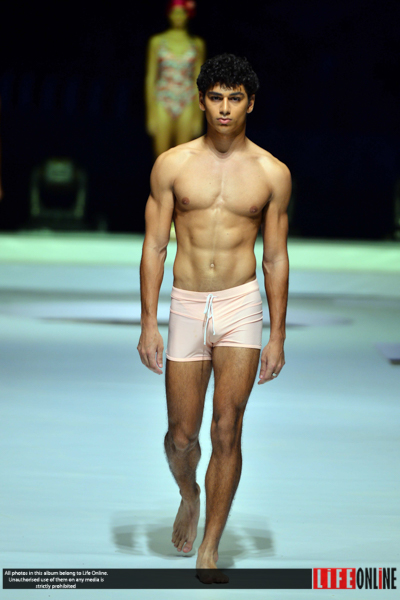 ---
Buddhi Batiks
A tropical explosion of colours hit the runway as the first few pieces of the collection were sent down the ramp. Canary yellows, aqua blue and a few prints paid homage to the Monstera Deliciosa. The lace detail added an element of allure to this collection while the slogans on some of swimwear made them fun and flirty.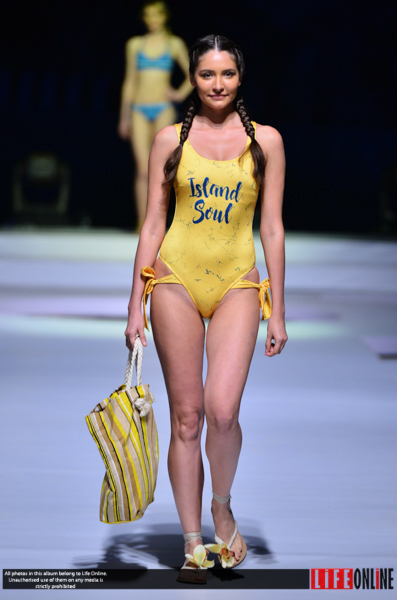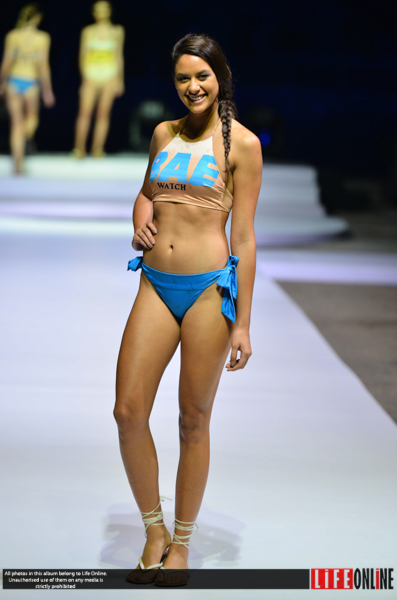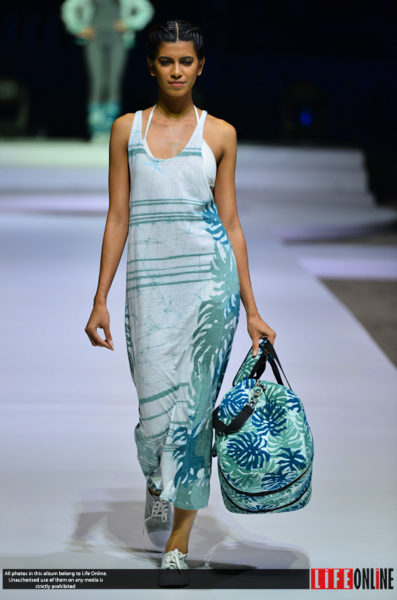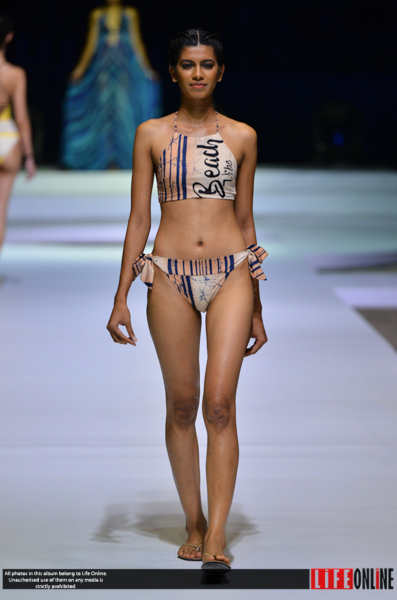 ---
Spa Ceylon
Tropical by Spa Ceylon presented a mix of shirts and shorts, kaftans and dresses, towels and accessories - everything you need for the perfect tropical getaway! Bright luminescent colours matched with a few muted colours were used in creating this beach wear ensamble. Inspired by ancient Ceylonese temple art,this collection had a youthful vibe to it.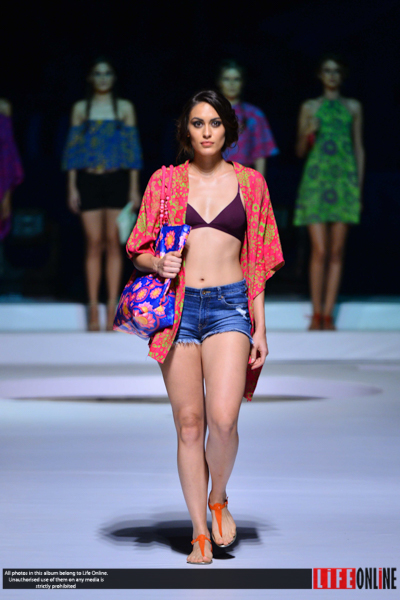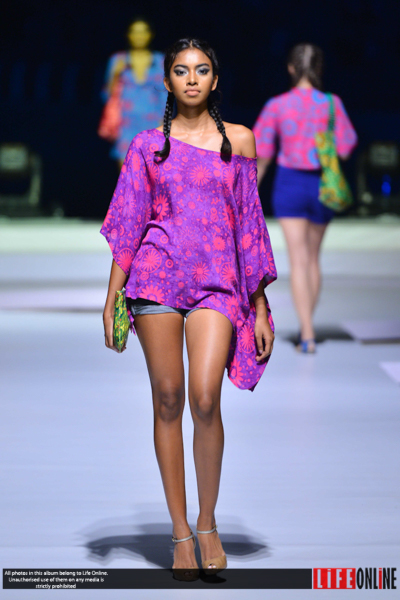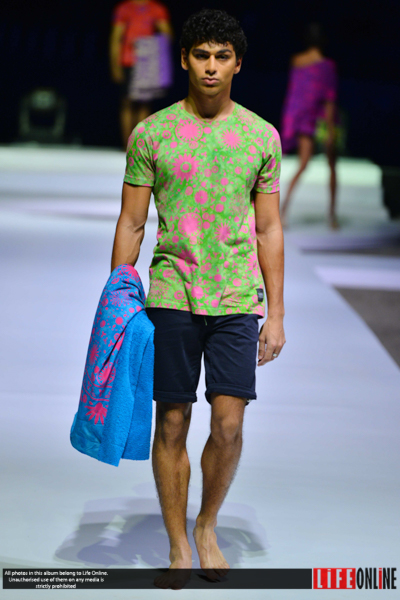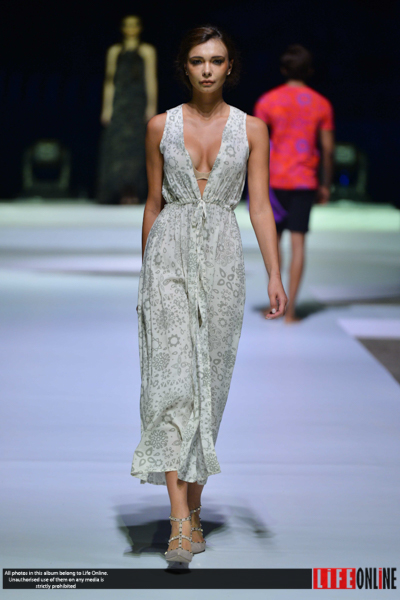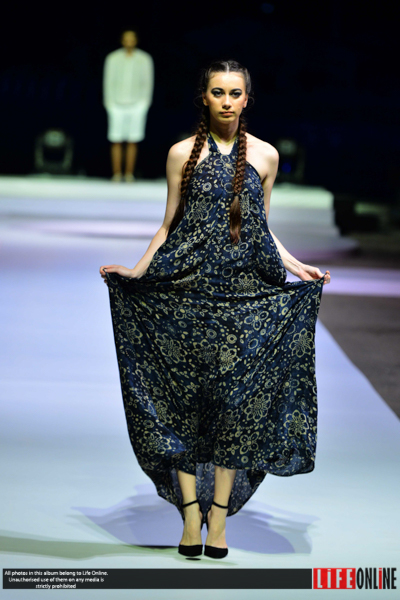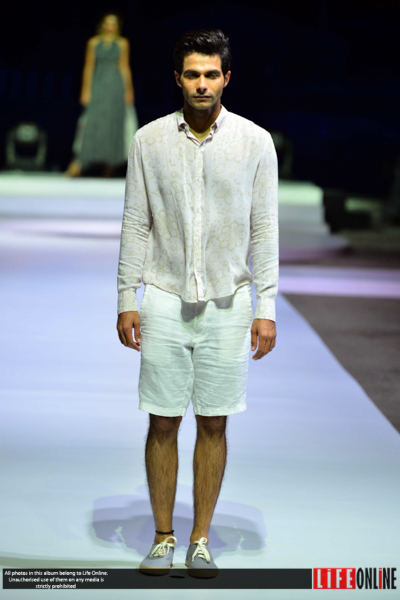 ---
Ajai Kumar
Zany print and styles played a part in bringing ajay Kumars collection to life. With the lotus flower as the focal point, his collection presented a mixed variety of dresses, pants and shirts in various prints. Using a vibrant colour palate of various bright hues this collection was one that could cheer you up. Origami style fold of fabric added an interesting element. His use of mixed and matched prints earned him the accolade of prints charming of the night!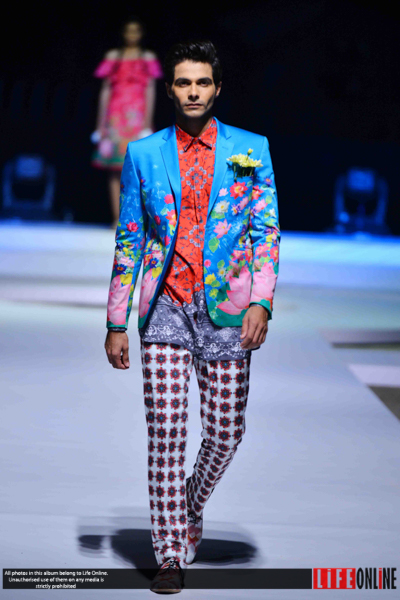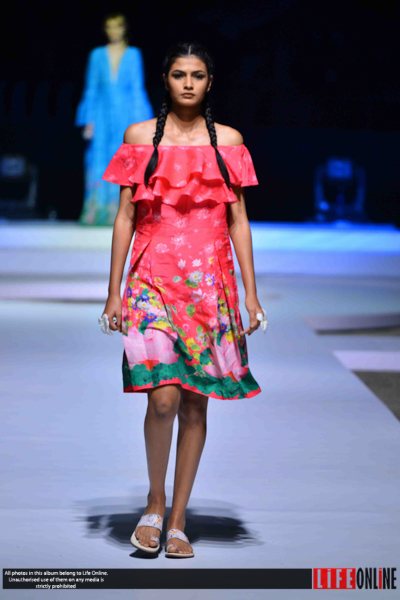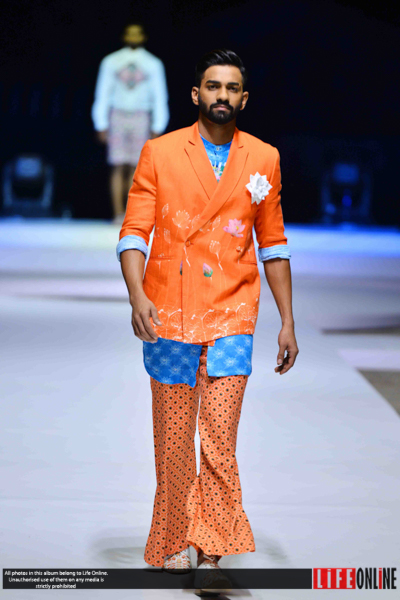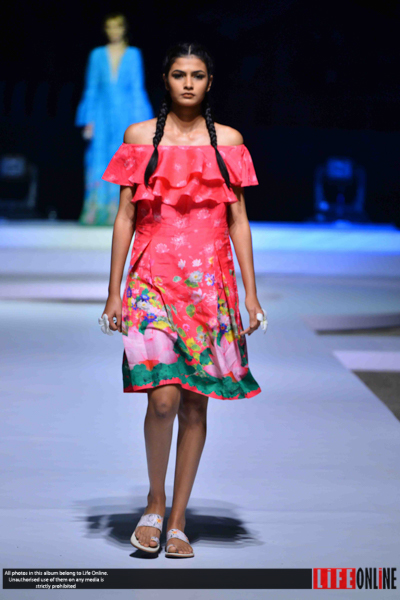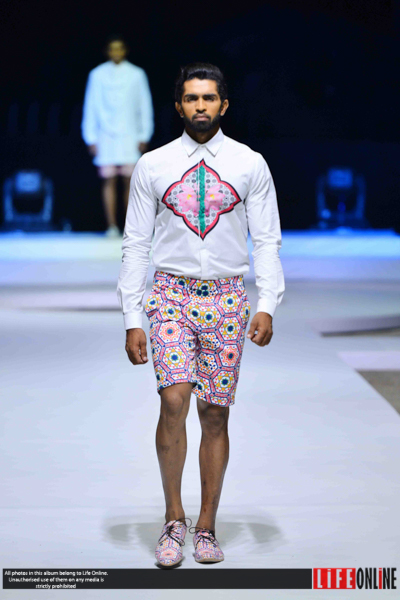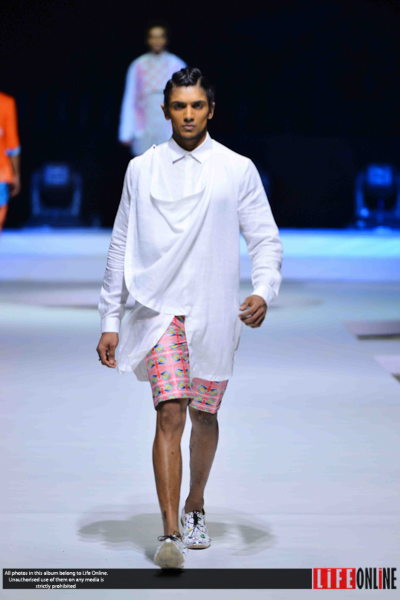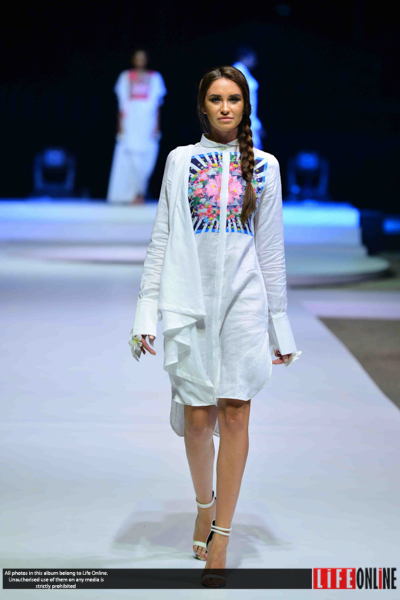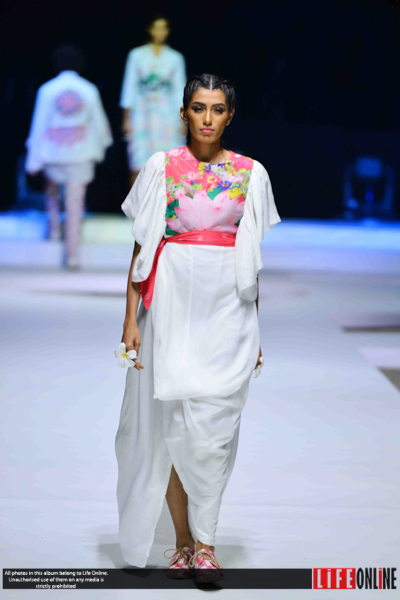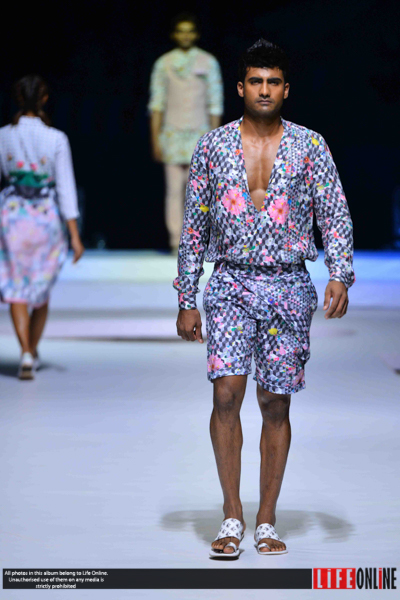 ---
Aqua Island
Aqua Island by Linea Aqua presented a collection of men's and women's swimwear in prints and solid colours. Upping the ante in the glam stakes the range of black swimwear embellished with fringing and gold embellishments added glamour to this collection.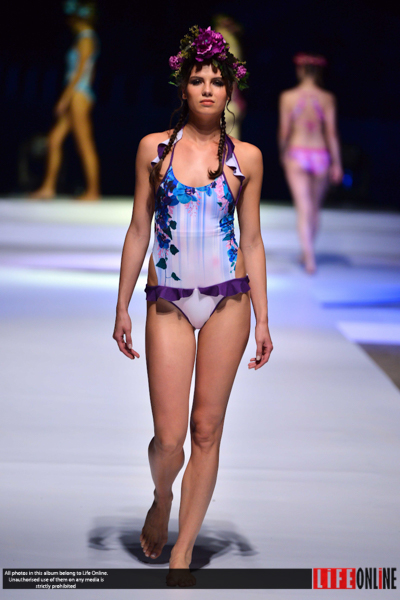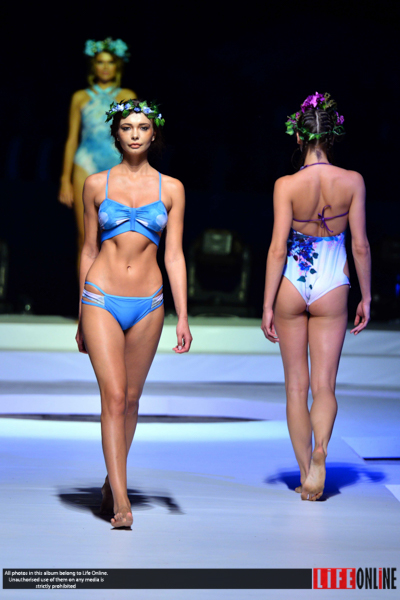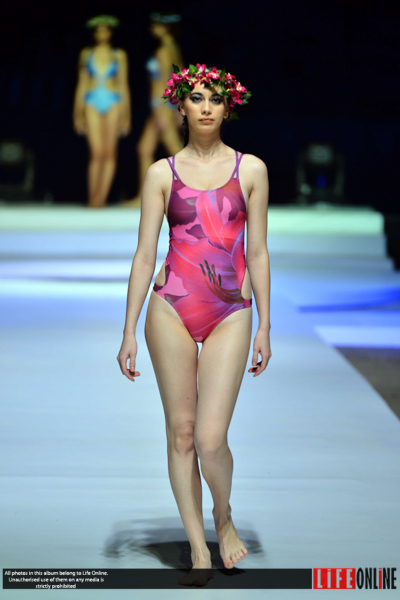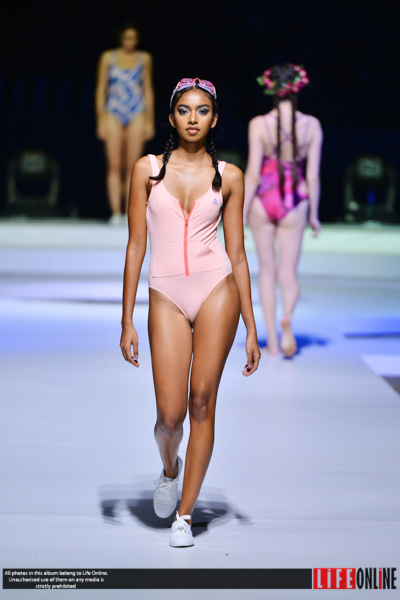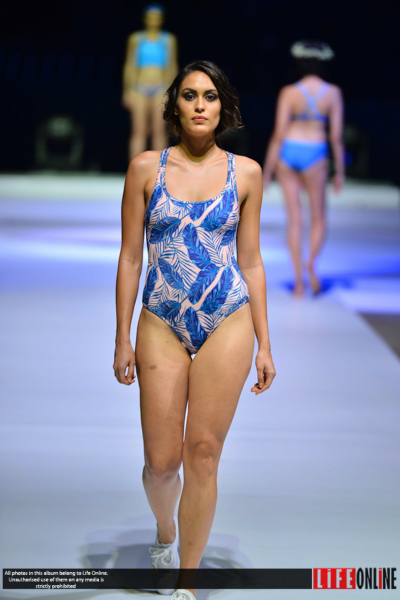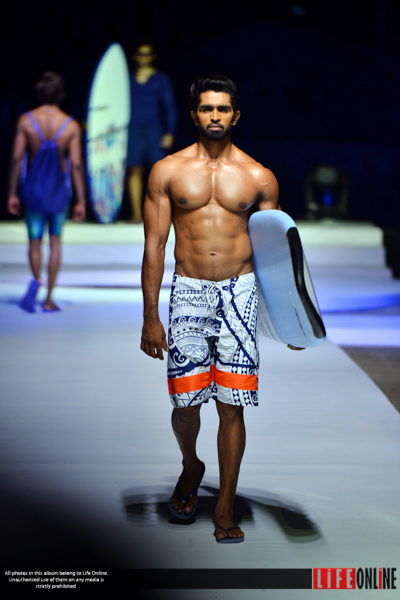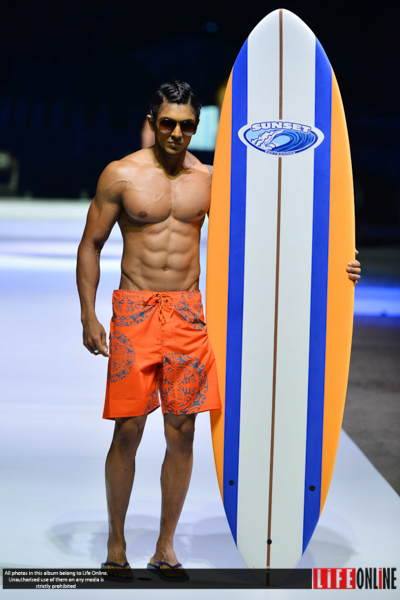 ---
Heidi Klein
Presenting the finalé for tonight, Heidi Klein's monochromatic collection embodied a touch of luxury and elegance. A brand renowned for their clean cuts and good fit, this black and white ensemble with splashes of pastel colours, had a sleek and edgy touch to it that was the perfect ending for the night!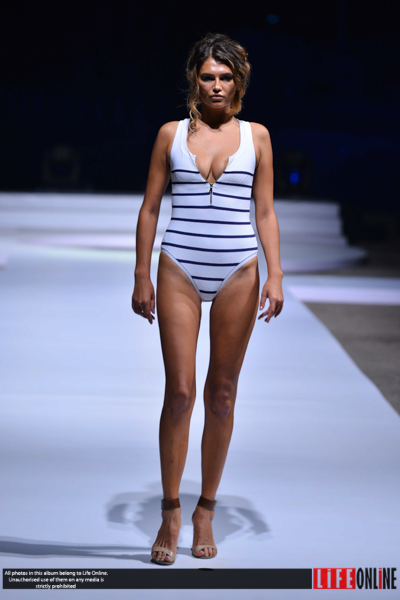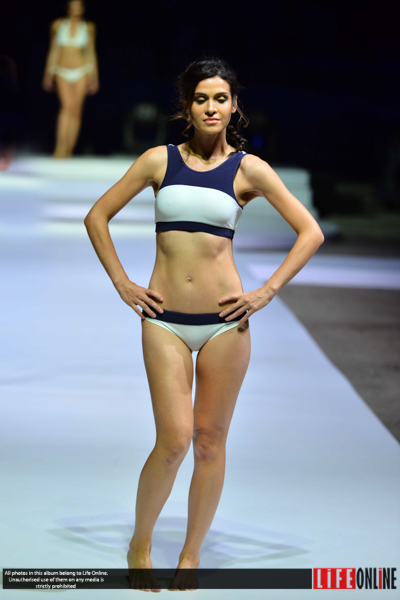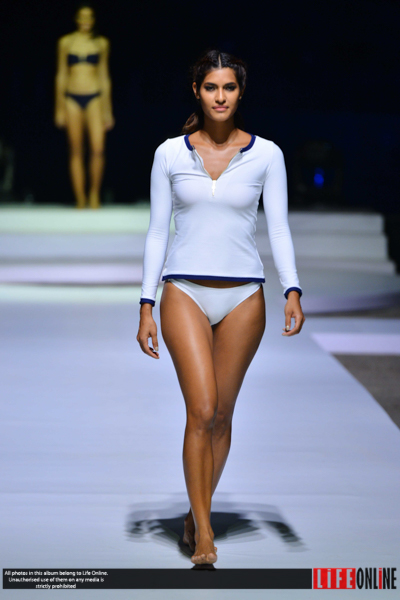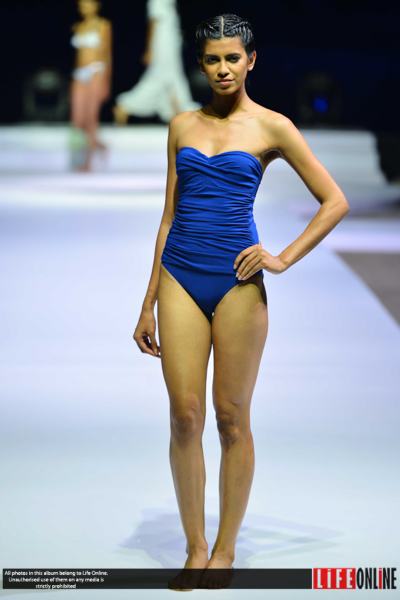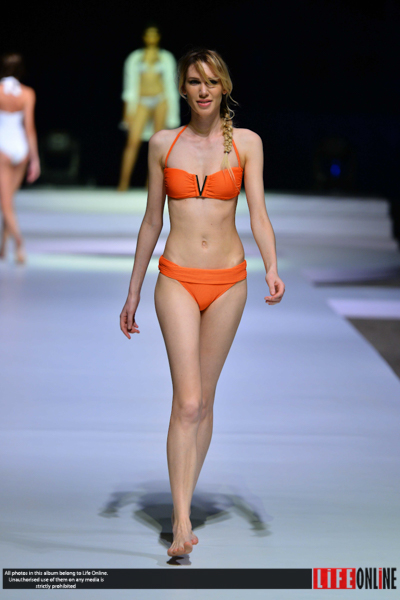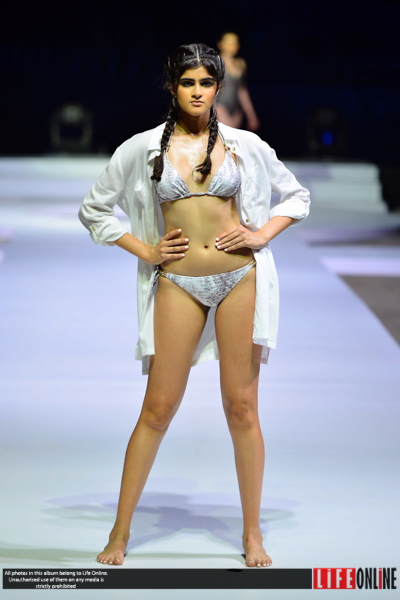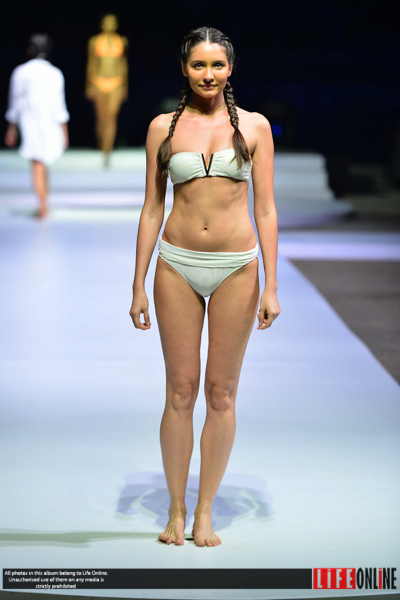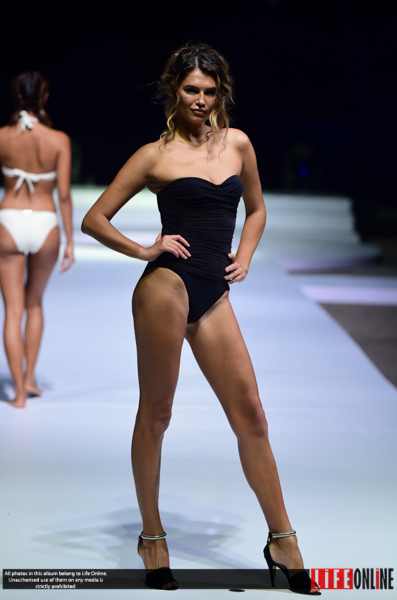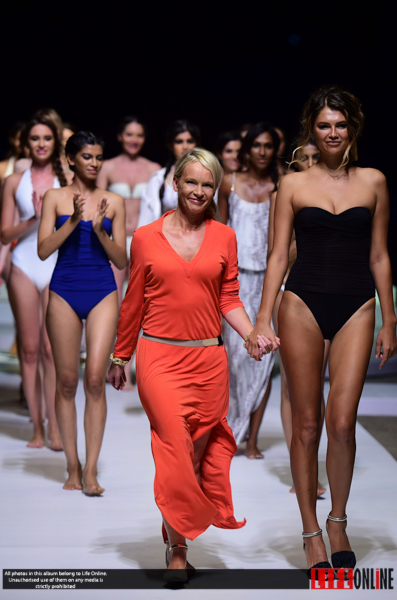 By Panchali Illankoon and Tina Edward Gunwaradhana