1) Could you give an introduction to yourself?

My name is Rameena Balasunderam and I am 23 years old. I grew up in Spiez (Switzerland) which is a beautiful village and a well-known tourist spot. Since it was a village near the lake and surrounded by a lot of mountains I grew up in a very quiet area. Currently, I live with my family in Bern City which is the capital of Switzerland. I am working as a department assistant for the Swiss government. Before that, I worked for several NGO firms, and I love my job.
I started modeling when I was 16 for several saree shops in India. After that, I participated in a beauty pageant in Switzerland, Miss Tamil Switzerland. At the time I was 18 years old. I was second runner-up. it was an amazing experience and I met a lot of lovely Tamil girls who are still my best friends another milestone was also the music video I participated on " Kangel Rendu Pesuthey" which was unexpectedly a huge hit! People all over the world messaged how they liked my role. Even in my holidays in India people recognized me which was really overwhelming.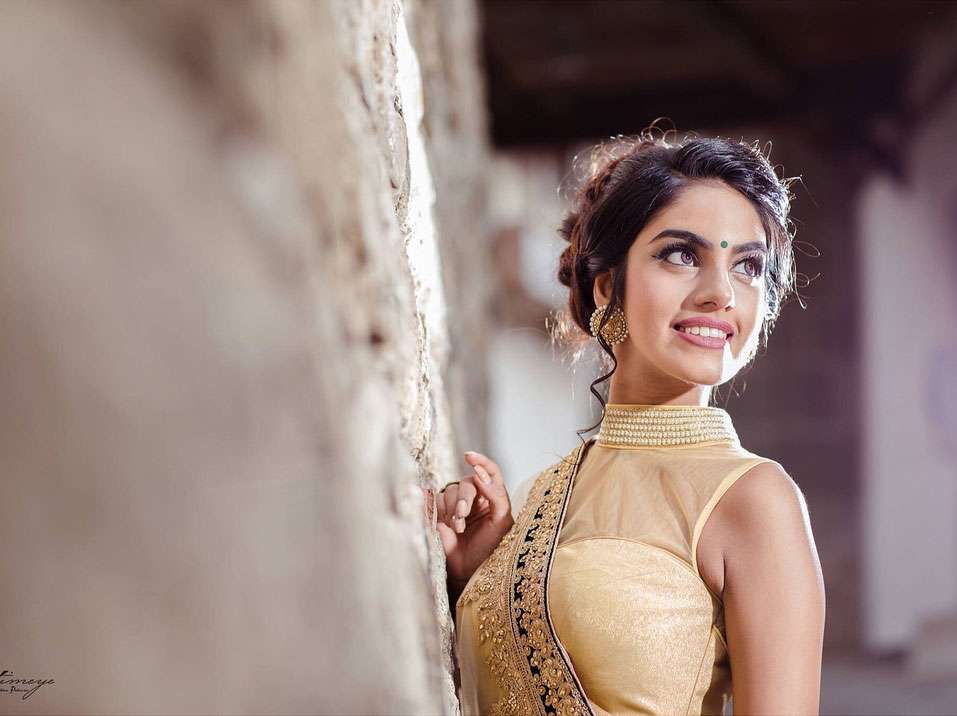 2) Who inspires you?
Honestly, my inspiration is my Amma. She is so strong! She was the one who started Yathra and my Appa always supported her without thinking twice. But my mom's ideas are so unique. My mom was an only child which was very rare at that time in Sri Lanka, and every time someone asked my grandfather if he would have been happier if he also had a son his response was always the same, "I raised a lioness I don't need a son."
I have tears in my eyes when I think about my grandfather's words I realize every day more how right he was. My mom is such warrior and I hope one day I will be as fearless as my mom is.

3) What inspired you to start Yathra and could you tell us a little bit more about the business?
My parents have a boutique and supermarket in Bern with the name Yathra. Since I love clothes and fashion and especially Indian wear, it was just a dream for me to go to my parents' shop every day after work and open all the boxes of clothes play around. I casually posted my saree looks on my Instagram and people all over the world messaged me and asked me if they could order the saree I am wearing. So from there on, I used social media as our main advertising platform. Now I regularly go on business trips with my parents and we design our own wear. I am so thankful to all our customers who supported us from day one.

3) How would you describe your style and the clothing you like to wear?
During the work week, I like to wear comfy office wear. I usually wear all black because you don't have to think a lot and since I love to sleep in the morning a little bit longer, I am always late and I need to rush so black is mostly the answer. In my free time after work when i go out with friends or family, I love to wear dresses with tights, but when it comes to saree, I love bold colours!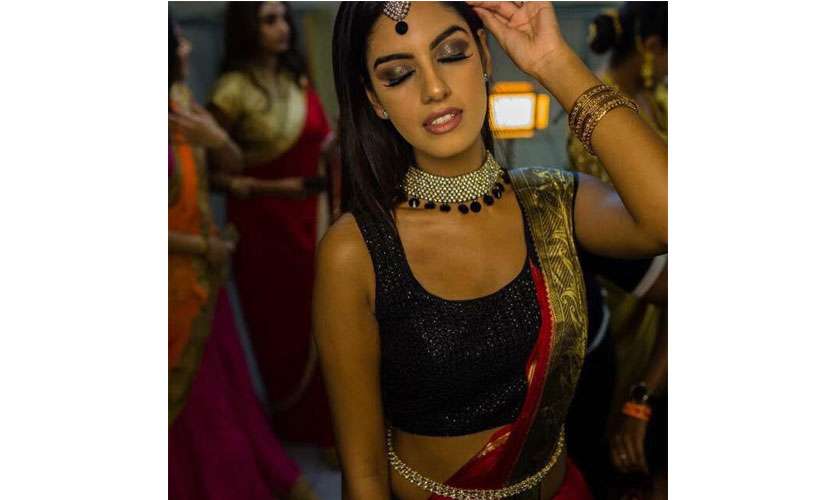 4) Could you tell us about the annual fashion show Yathra hosts?
The fashion show is amazing. I watched the Bollywood movie fashion over and over and dreamed of organizing such a show, and some dreams do really come true. The first opportunity I got to present our clothes was a the Sarithram show. It's an award show for Tamil artists in Switzerland. and it's a huge show here in Switzerland and I was so happy that they asked us to present our clothes there. Walking elegantly in a saree when thousands of people are watching can be a bit stressful that's why we try to practice a few times before the show.

For the full interview please visit: http://www.theliyareina.com
By: Gayanthi Hapuarachchi