Producing handbags that conform to ethical and fair trade practices is the forte of entrepreneurs Vikum and Nadishan. Exiting the corporate world to embark on a career that fulfils their dreams has seen this duo launch Kantala - a hip and fashion savvy brand.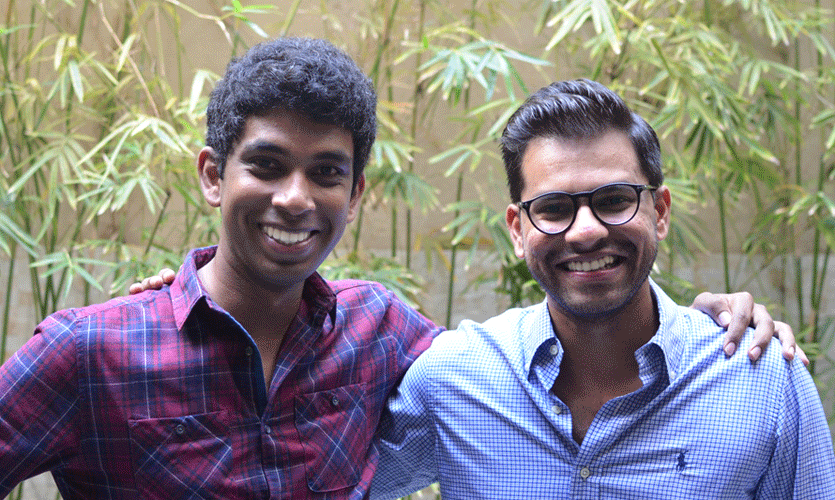 Name of fashion school?
We don't have a formal education from a fashion school. We did our own reading, speaking to people already in the industry and learning by trial and error. By all means, this wasn't a comprehensive education in fashion. We have a wealth of experience working in the corporate world.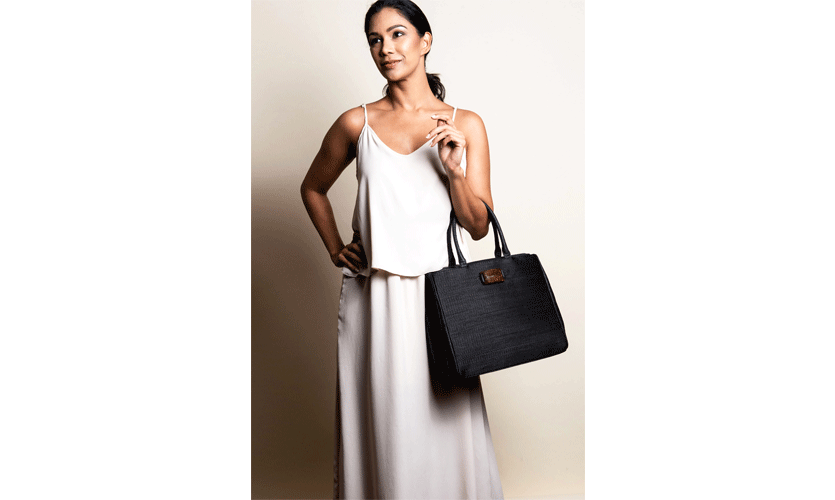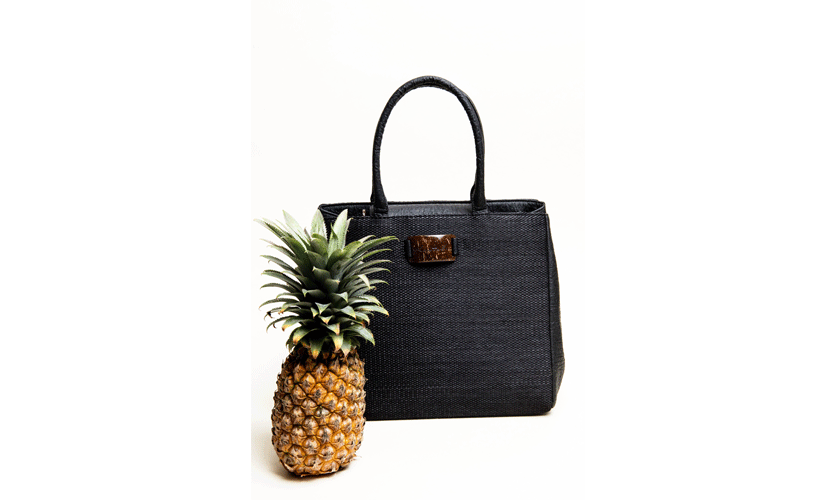 What made you embark on a career in fashion?
We always had an ambition of founding our own venture and we wanted it to be something that helps promote Sri Lanka. We felt that Sri Lanka has more to offer than being just a manufacturing destination for global fashion brands. We identified a village outside of Kandy which has an indigenous craft of weaving using sustainably sourced plant fibre. Having communicated our ambitions with the artisans, we decided to start an ethical fashion accessory brand through which we promote Sri Lanka's waning craft of weaving and also be the platform to empower and support our traditional artisans.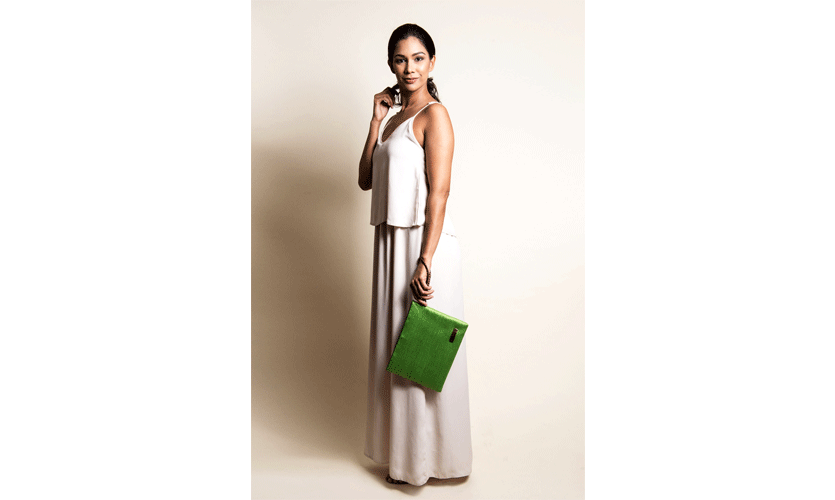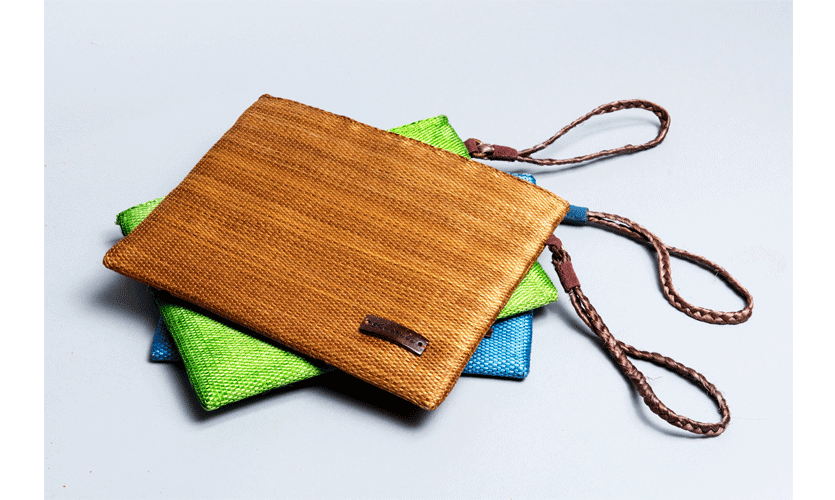 Name of label?
Our brand is called 'Kantala' and is named after the Sanskrit word of the Hana plant – which yields the core material used to create all our products. The Hana plant (Agave cantala) is a sustainable plant with a signature rosette of thick leaves which can reach up to two metres in length. The leaves are scraped to extract a fine fibre, which is used to weave all the mats used in our Kantala products. The handwoven natural fibre mat is a sustainable alternative to animal based leather. PU and rexine materials, while vegan, are hugely detrimental to the environment as they are synthetics which don't decompose. The handwoven mat also exudes an aura of luxury and sophistication making it a credible alternative to animal based leathers.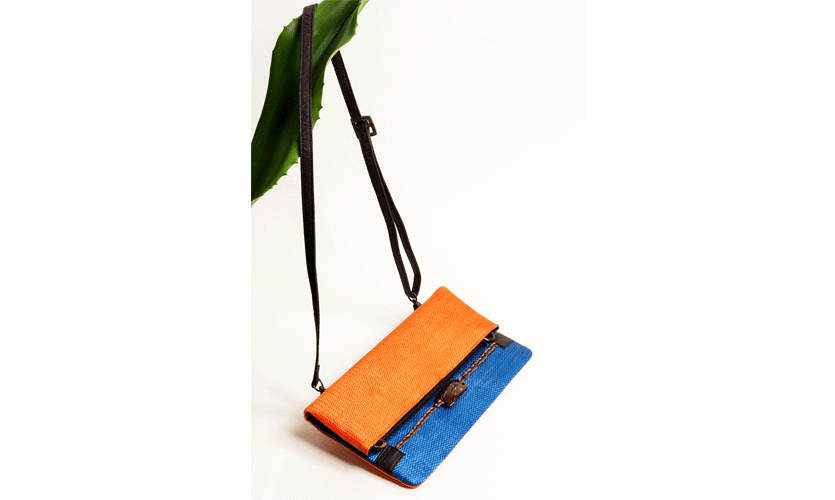 What is your latest collection called?
Tropical Hues.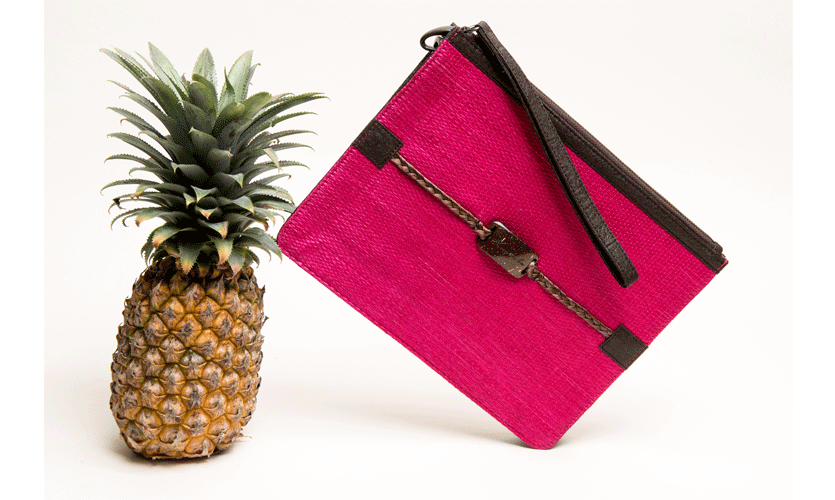 Describe this new collection?
This collection has a lot of bright and bold colours and is ideal to add a pop of colour when styling an outfit. It includes totes, a few versions of clutch bags and wallets. We've also made a conscious effort to make the products more functional. All materials used in this collection have been sustainably sourced and the collection is PETA Approved Vegan. The core material which is the natural handwoven hana mat is complemented with Fair Trade guaranteed handloom, Pinatex (a pineapple fibre based alternative to leather) and upcycled coconut shell logos.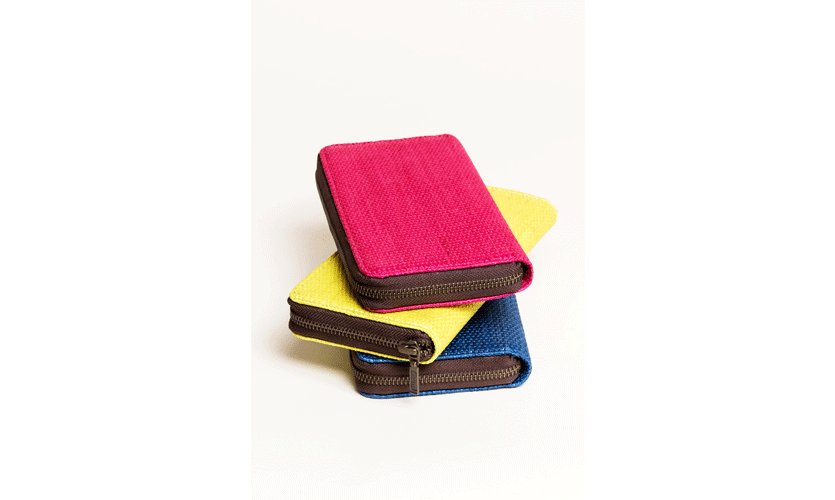 How long have you been a designer for?
Since starting Kantala, all the product designs have been done by us. However, we don't think we can be called 'designers' as neither of us have a background in this area.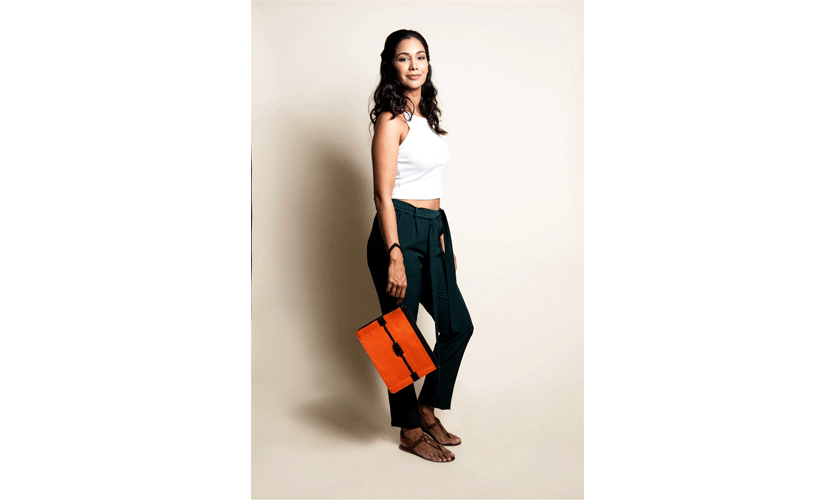 What inspired this collection?
It's a collection which is inspired by Sri Lanka's natural beauty (sunsets, beaches, mountain ranges) and the colourful personalities of our people. The silhouettes are classic yet sleek and sharp.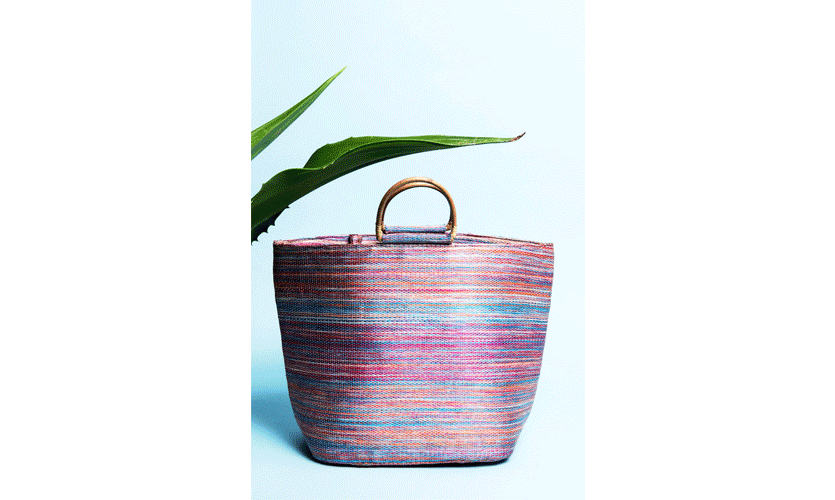 What are the challenging aspects of running a fashion business in Sri Lanka?
In our case we pay a lot of attention to areas such of sourcing materials that don't harm our planet or people and timely and fair wages to our artisans. However, we feel that the demand from Sri Lankan consumers who are willing to pay a fair price for an ethically made product is low at the moment. Also, given the unique nature of the materials we use for our products, it has been challenging to find manufacturers who have the skill, technology and motivation to meet our quality expectations.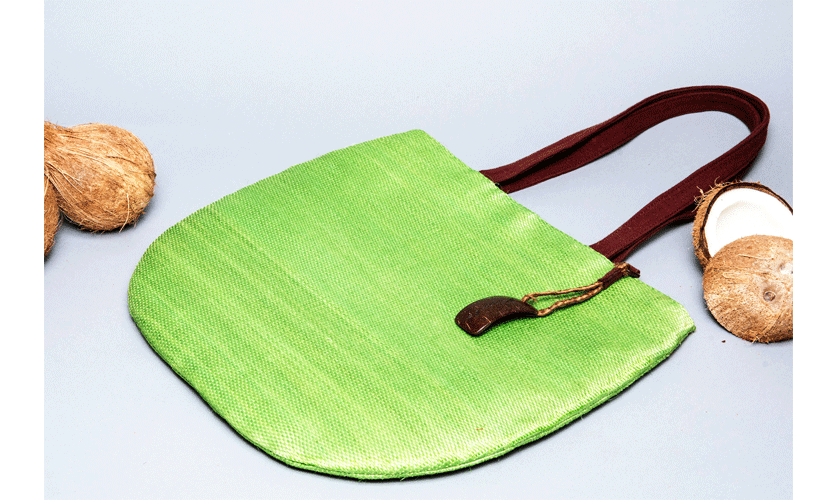 Where do you retail your stuff?
Our latest collection is available for pre-order via the crowdfunding platform – IndieGoGo. In Sri Lanka, we also retail our products at Trunk, Cinnamon Grand, Barefoot Galle, and Azeiya Boutique Galle.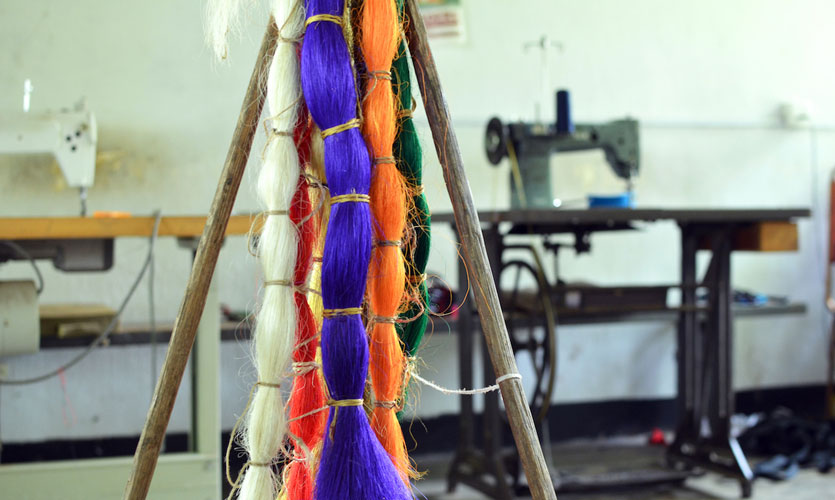 What is your top fashion tip?
Fashion is a mode that not only conveys your personality but also has the power to make a huge difference in the world we live in. Invest in products that make you feel as good as you look.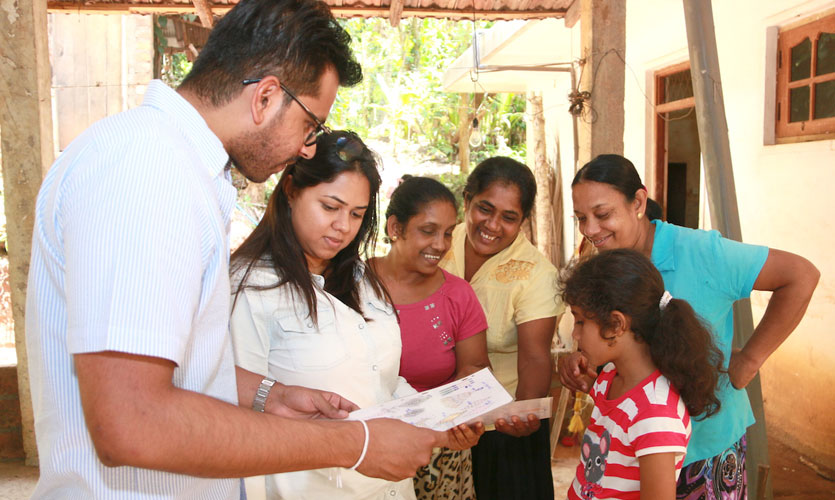 Fashion prediction for next season?
Our next collection will be a combination of subtle colours with the introduction of woven motifs. We are also hoping to use all natural dyes for the entire collection. Overall, we expect top handle bags, shoulder bag styles and clutches to be the popular choices this AW season. In terms of colour, we expect the handbags to be mostly in darker shades with a hint of bright colours like red or orange.